Hollywood's action icon Tom Cruise has time and again terrified both his audience and colleagues by performing high-risk stunts on his own. Talking about one such incident, director John Woo opened up about Cruise's dangerous request during the filming of Mission: Impossible II, which had his heart racing.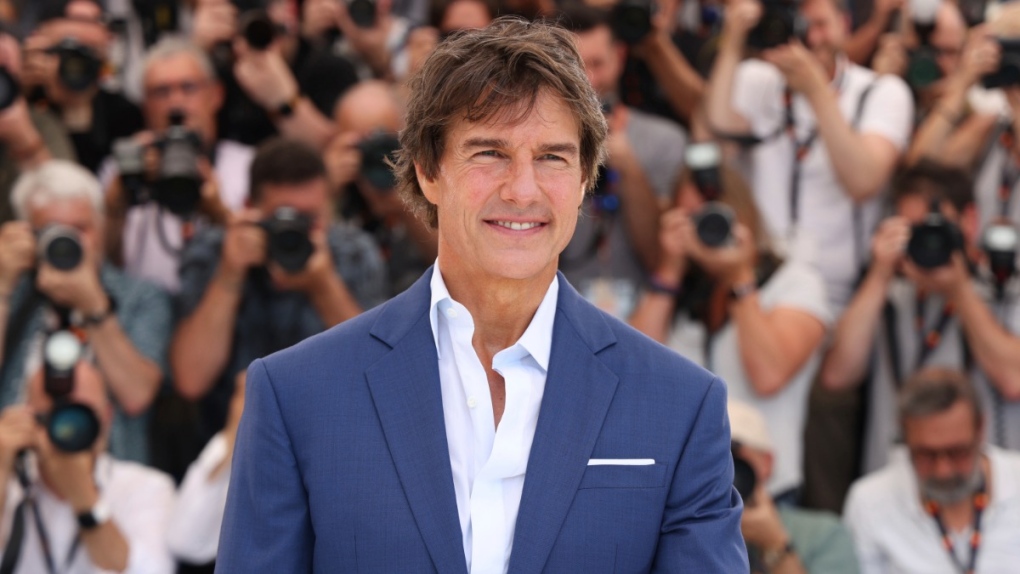 Also Read: "I would probably sign up right now": Tom Hanks Says He Will Clean the Toilet and Serve Food to Go to Space
Tom Cruise Had Director John Woo's Heart Racing During Mission Impossible II
Tom Cruise, the Hollywood action star, is known for performing dangerous stunts in his movies. While it has always amazed the fans, the director of Cruise movies seems to have quite a tough time keeping their calm with the actor and his terrorizing request.
Talking about his career in filmmaking, director John Woo opened up about the most dangerous stunt scene that he has shot. Recalling this, Woo said that the most dangerous stunt for him was when he was shooting with Cruise on the set of Mission: Impossible II. He said Cruise wanted to do all the scenes by himself without even a stunt double or safety measures.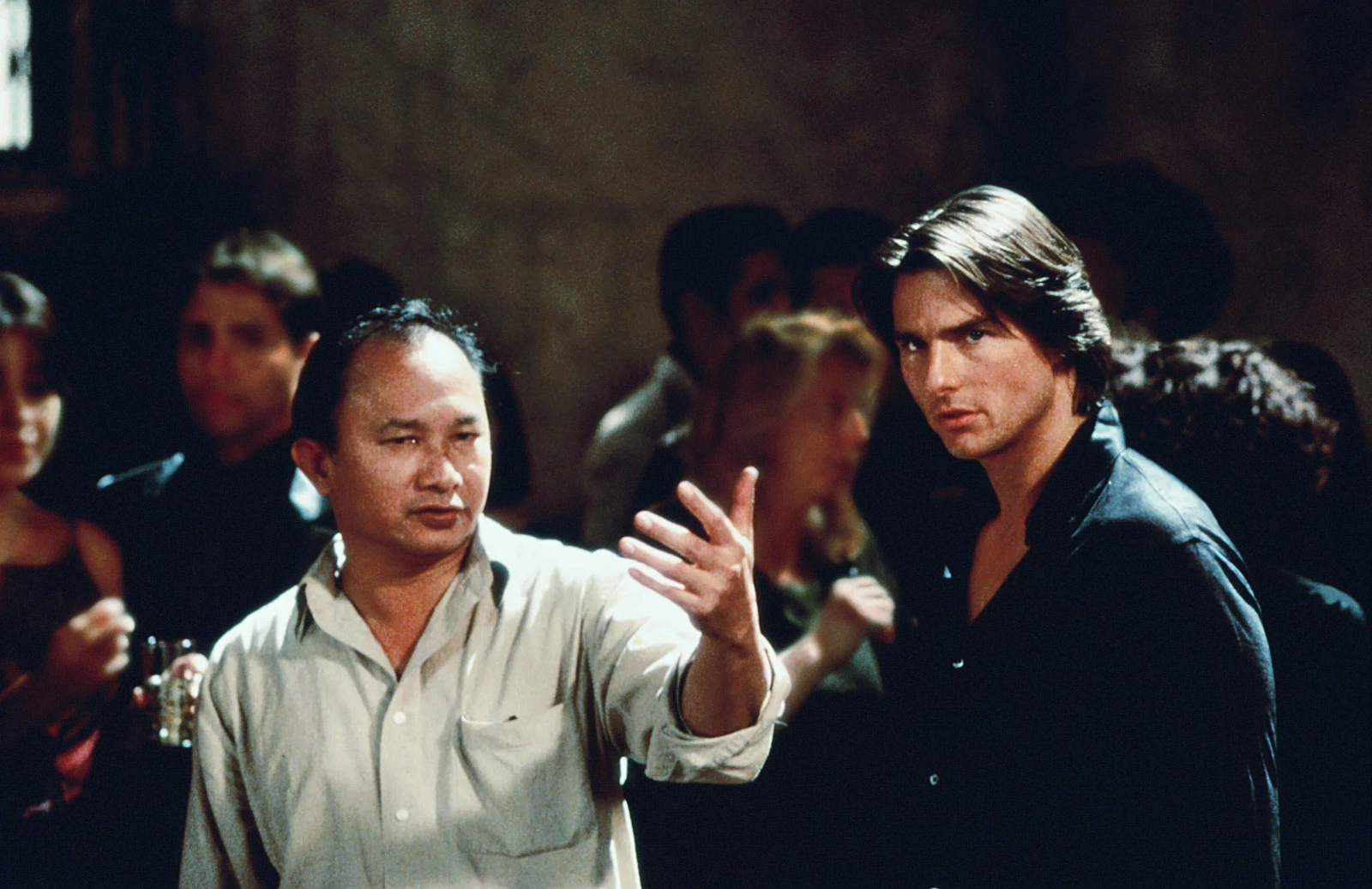 Also Read: "Just enough to have my eye peeping": Shia LaBeouf Used To Shamelessly Spy On Cameron Diaz And Shazam Star Lucy Liu
Recalling the time Woo, said to Letterboxd,
"I think the most dangerous and scary moment was when we were shooting 'Mission: Impossible II,' and Tom Cruise climbed 2,000 feet up a cliff by himself. And he didn't allow me to use any stunt doubles to do it. He wanted to do all of the action by himself. It was insane!"
While the director had a whole moment full of anxiety while filming the scene, fans applauded Cruise and his unique abilities.
Tom Cruise Pleadingly Requested to Perform Solo Stunt for John Woo
Talking about Tom Cruise and his terrifying request, John Woo opened up about how Cruise begged to do the stunts by himself. In the same interview with Letterboxd, Woo revealed that each time Cruise would beg the director to allow him to do the stunt all by himself without using any stunt double.
He also revealed that most of the Mission: Impossible II stunts were done by Cruise himself. Woo also said that while Cruise performed the stunt, he would sit and pray that nothing should happen to the actor. Not only this, Woo would not even let the news of Cruise performing dangerous stunts leave the set, especially to the studio or insurance company.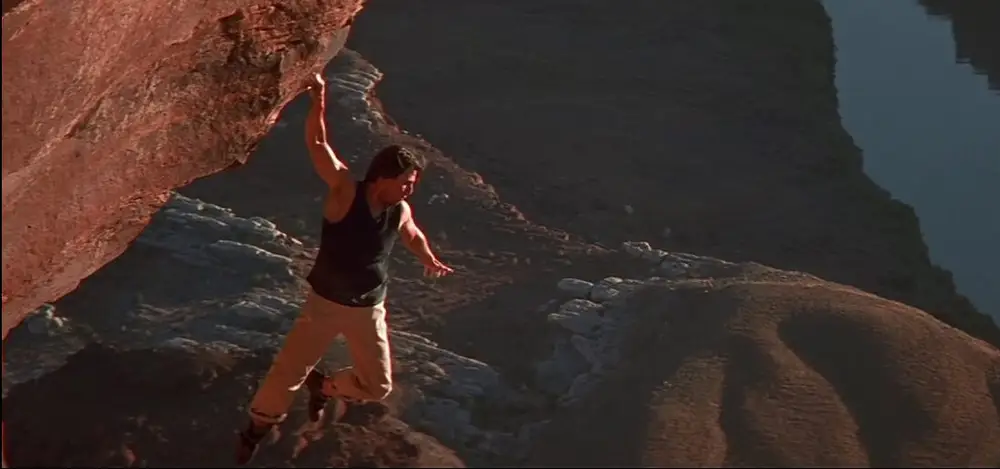 Also Read: "I hated it so much": Scarlett Johansson Had a "Visceral Reaction" To Tom Cruise's Final Stanley Kubrick Movie, Ended Up Watching it Thrice in the Theatres
Further in the interview, Woo said
"He was begging me to do that scene. The first time [he asked] I refused because I was angry and worried. But he was begging me to do it. I was so scared, I couldn't even bear to watch the monitor. But we set it all up, and he's climbing up there by himself, and I'm sitting there praying, "Jesus, please don't let anything happen." He had no protection, so it was very scary, very dangerous. But the scene turned out really great. I didn't let the studio know about it. Or the insurance company!"
This incident highlights the amount of risk both actors and directors take to make a perfect scene for the viewers.
Source: Letterboxd
Thanks for your feedback!