The 34-year-old British superstar and Grammy winner, Adele was a darling child to her mother and grandparents. Raised by her mother after her father left the house when she was three years old, the little girl rose up from the dust to become one of the greatest singers in the world winning 15 Grammy awards. During her recent performance at Caesars Palace Colosseum in Las Vegas, the singer shared one of her childhood memories of her father.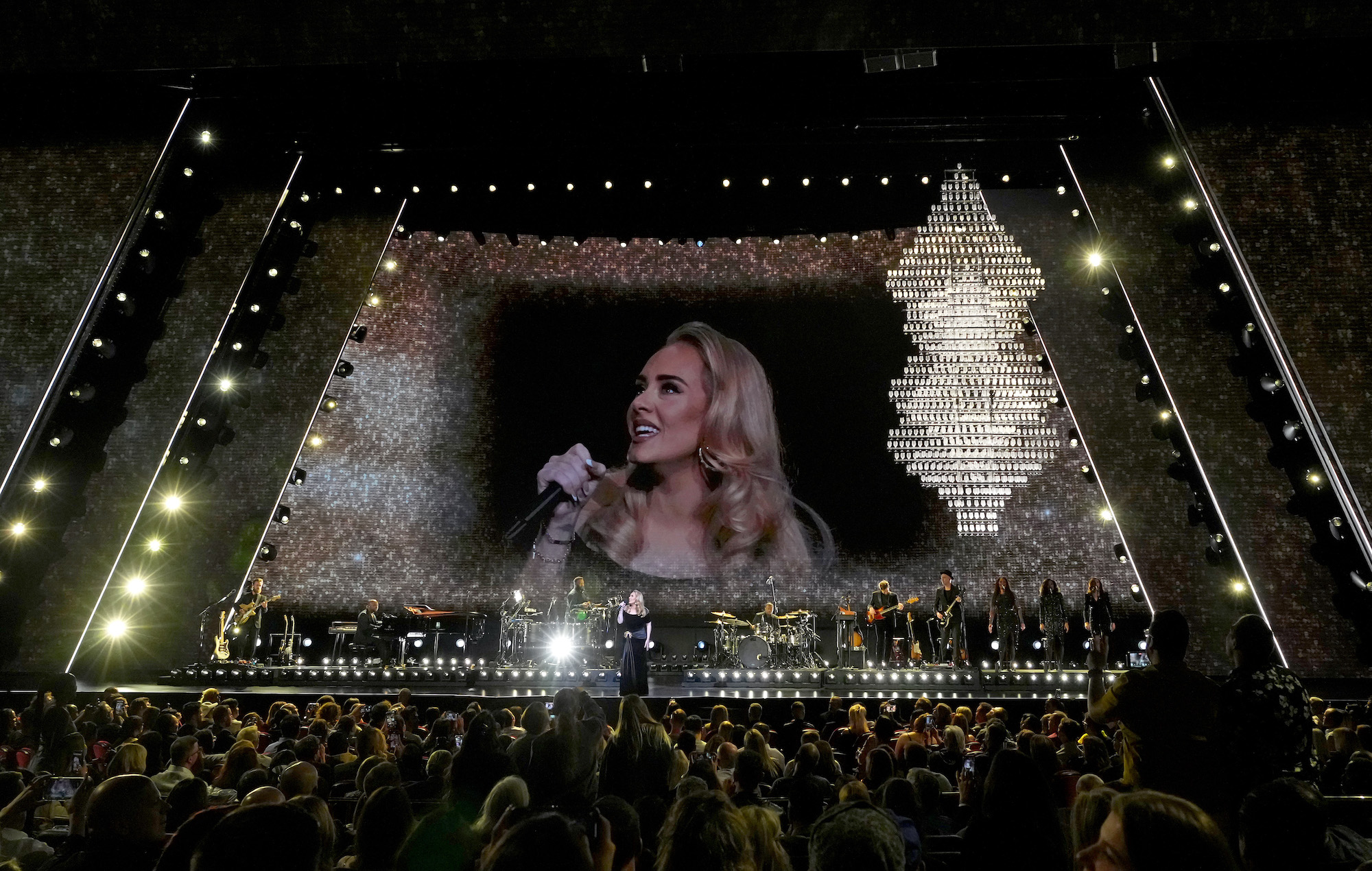 Adele had an estranged relationship with her father, after losing his presence in the house at a very young age. During her performance, she shared a rare highlight from the strained relationship she had with her father, Mark Evans. The singer seemed to have mixed feelings about the memory after she opened up in front of a live audience. 
Also read: "Whoever started that rumor is a d*ckhead": 15 Time Grammy Winner Adele is Furious With Lies About Her
Adele shared her childhood memory with a live audience while performing
The Grammy-winning singer Adele began her long-awaited concert which lasted for two hours at The Colosseum at Caesars Palace. The concert went on for two hours with 20 songs, followed by a few chit-chats and memory-sharing events. Her concert was later considered an interminable wait after the audiences were presented with stage effects which included fire and cascading during her performance.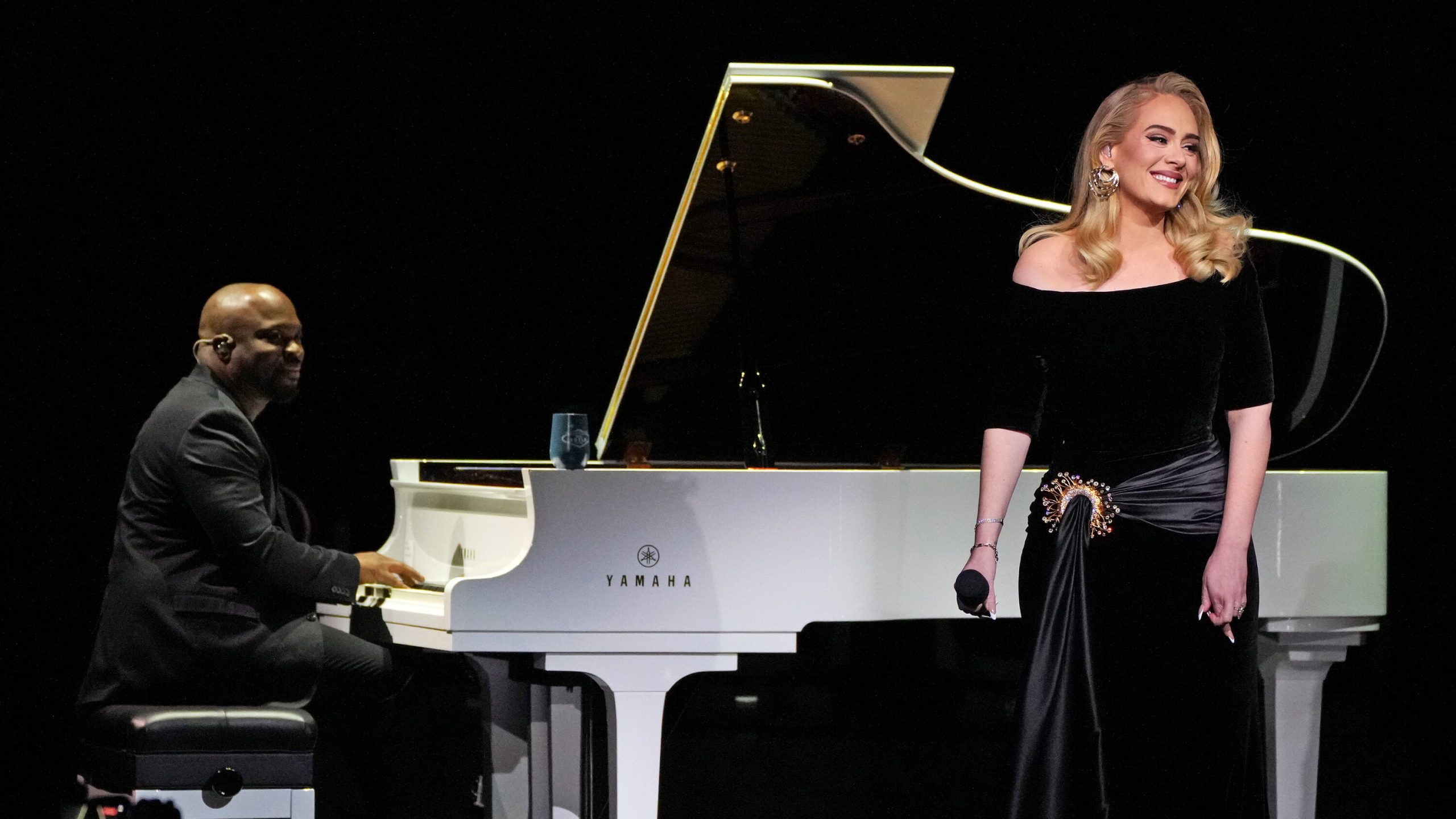 The Easy On Me singer shared a lot with her live audience while performing in Las Vegas. She revealed a memory from her childhood which included her late father, Mark Evans. The singer shared "One of my favourite childhood memories is when my dad picked me up from my mum's, which was rare, and presented me to my grandparents with a trash bag over my head." While opening up and expressing herself publically, she seemed to have mixed feelings about the incident. 
Adele further went on to clarify "It was meant with good intentions. Bless his soul, I love him." The singer was left by her father at the age of three when he walked out of their house. Since then she had a strained relationship with her father until his grieving demise in 2021 after battling with cancer. 
Also read: "It terrifies me, fills me with dread": Adele Falls Back to Therapy After Traumatizing Divorce, Wants to Bounce Back into Singing Career Again
Adele's estranged relationship with her late father
The Set Fire to the Rain singer is a well-appreciated British superstar who has built herself from scratch and has tasted success at a young age. However, the 34-year-old revealed in an interview the hardships she faced in her early life because of her father. Adele recalled, how she decided to stop seeing her father when she was 12 years old, for she was quick to realize that he was an alcoholic with demons of his own. She failed to realize the toxicity of her father when she was young however she left contact with him as soon as she understood how deranged he was.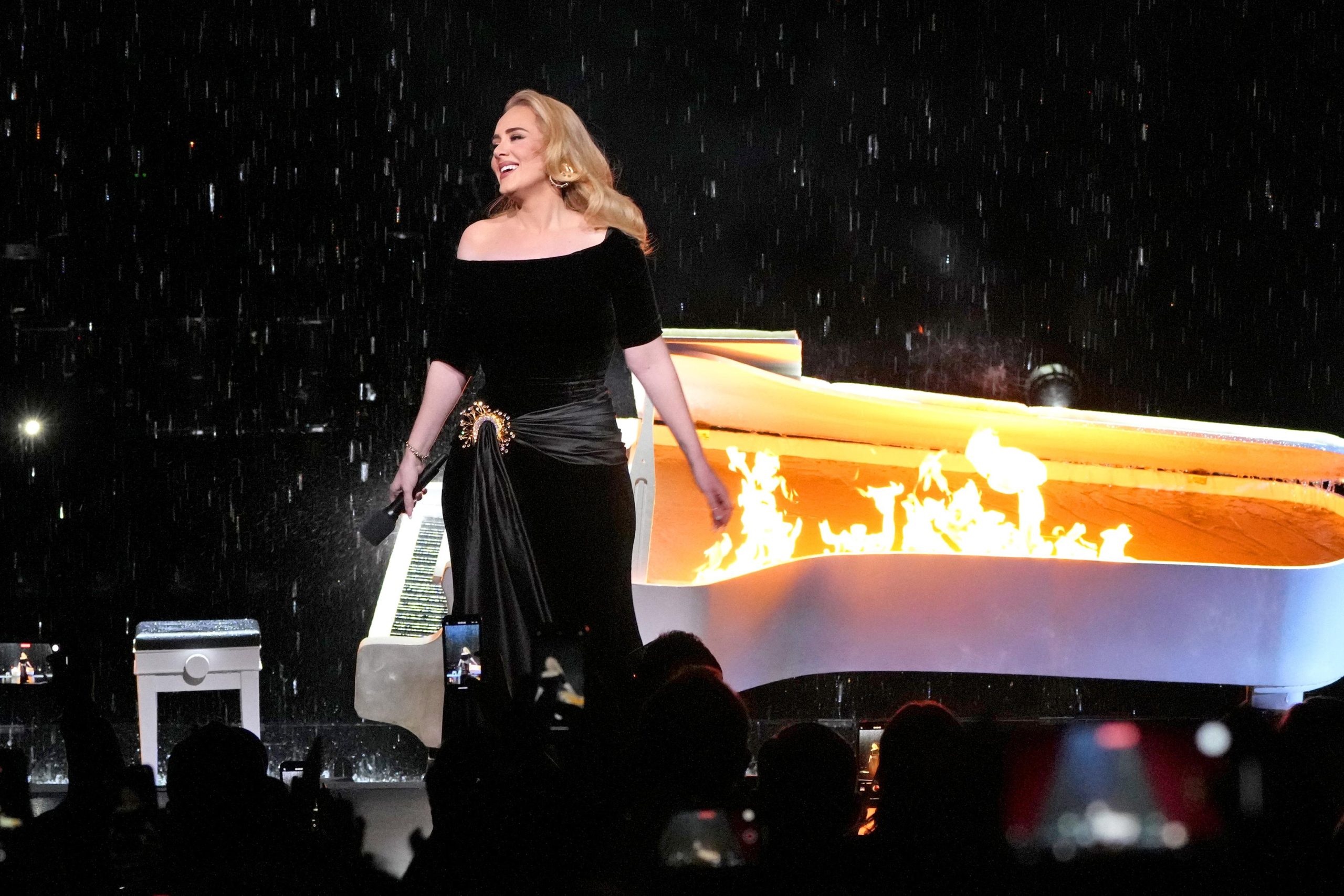 While sharing a memory from her childhood during her latest concert, Adele revealed the trash bag incident with her father. She mentioned "He basically put me on the doorstep of their house as a surprise and put a trash bag over my head, as if I was delivered" The 34-year-old, further tried to understand along with her audience whether it was funny or not. She added "My nana was so surprised and happy to see me. It was absolutely amazing. Sometimes when I talk about him as an adult I do not know if it is funny or not."
With no hard feelings for her late father, Adele shared her childhood memory in her latest concert. However, the Hello hitmaker was quick to disclose that her father did it all just to surprise her and her grandparents.
Read more: 'Mad respect for her': Adele Stops Concert Midway To Help Ailing Fan
Source: The Sun