Friday night, the stage on Hyde park saw a peculiar turn of events when the Grammy Award-winning singer, Adele, while performing for the first time in the UK since 2017 paused her show midway to help out an ailing fan who required assistance, asking the security to find them and take them to safety. The 'Rolling in the Deep' singer had just started performing the James Bond hit Skyfall when she noticed the commotion. She immediately held up her hands saying:
"Hold on, stop, stop." She then asked the fans: "Security? Do you need security's help?"
She then directed the concert staff, "Right in the middle there, can you see where they're all waving? Can you see over there? Can you get in there?" She kept assuring the ones in distress as well: "They're coming, they're coming, they're coming right through now," while asking the others to "make room".
She resumed performing only after she was sure that the fan had been taken to safety.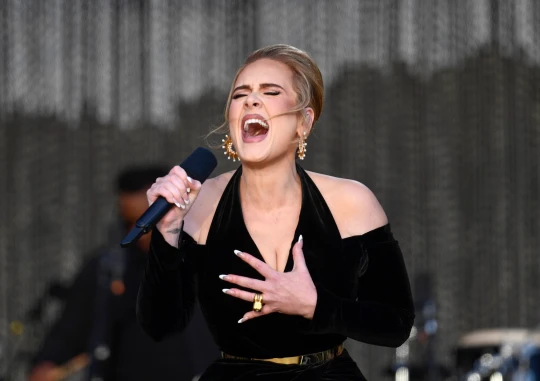 Fans have "Mad respect" for Adele
While Adele helped out the distressed fan, the crowd roared in unison applauding the beautiful gesture on the singer's part. She did not just ask the security to help out but personally went over to the spot to make sure the person was alright and properly taken to safety.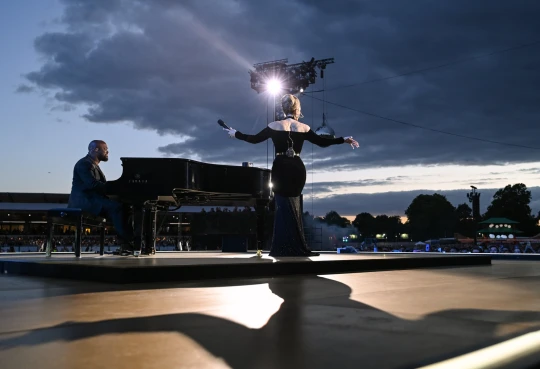 Fans took to Twitter to praise the British singer.
Just wanna say mad respect to Adele for stopping the show and making a scene when she thought someone was in trouble and needed help from security. That was a crowd of 65,000+ and she still did it. it really is that easy. #AdeleBST pic.twitter.com/PBXdJChNuP

— kieran (@Kieran_sw) July 1, 2022
She didn't just stop. She walked over and made sure she could see. Love it

— Mo Jameson (@IMakeItAll_) July 2, 2022
https://twitter.com/AdrienneSMcCord/status/1543199250963652608
Adele's heartfelt actions rekindled an ugly memory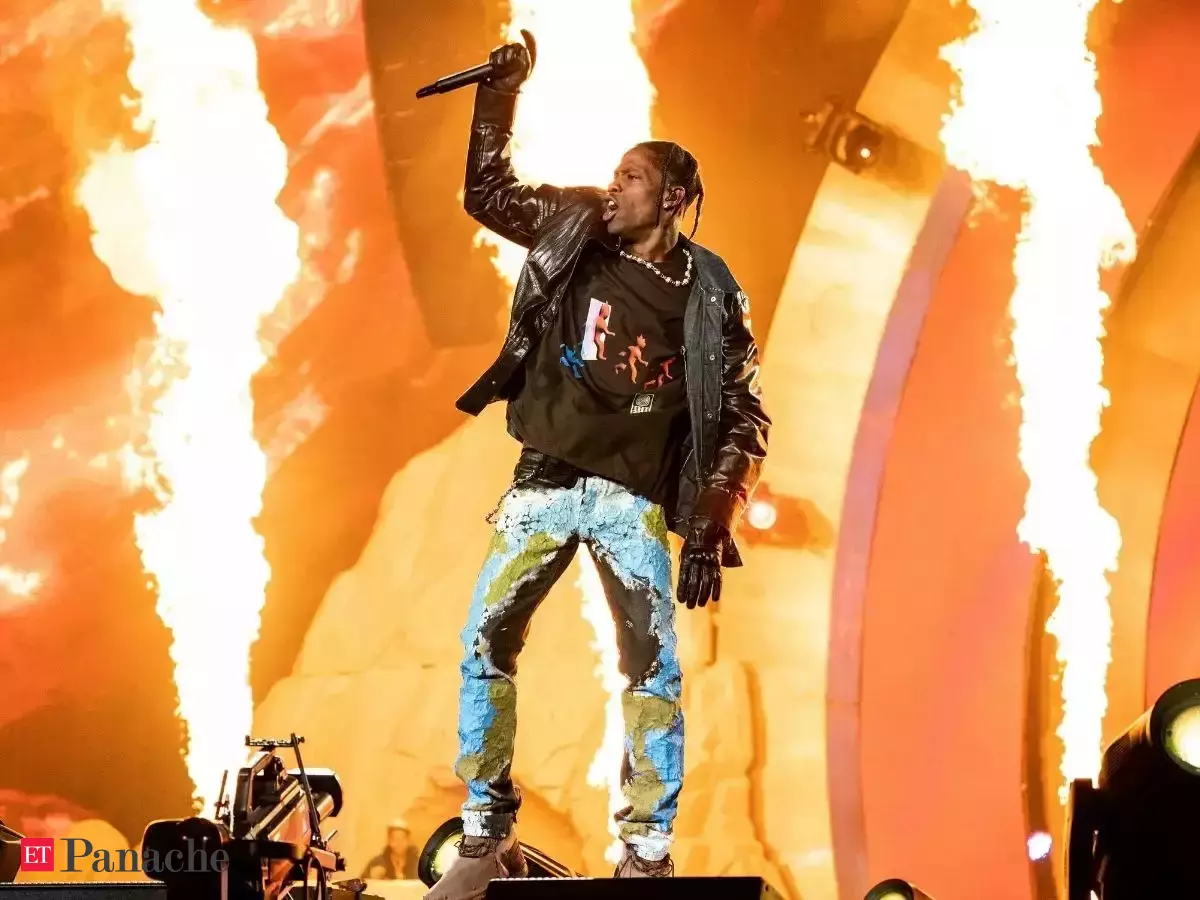 This incident brought back to memory the infamous 2021 Travis Scott Astroworld concert, where a commotion resulted in 9 attendees being dead and many more heavily injured.
Around 50,000 fans were attending the Travis Scott concert when suddenly an upsurge of people started moving towards the stage resulting in a wild stampede and the casualties and injuries that followed.
Also Read: 'Not Even Allowed To Spend His Own Money?': Travis Scott Fans Defend Him After Astroworld Victim's Family Blasts Him For Purchasing Bugatti
Ever since the tragic incident, fans have become more receptive to artists' sensitivity towards the audience while performing.
I wonder how many other artists , like Rappers . " Hip hop" or whatever would do this? you all '' Look and learn!

— Louis (@Louis00680619) July 2, 2022
travis scott cant relate

— Eleanor_laide (@eleanorlaide) July 2, 2022
However, some people believe that Adele's actions were only a means to avoid a lawsuit that might result from fan injuries or casualties.
Yeah…..it's the 'Travis Scott' effect. These entertainers saw ALL the lawsuits Scott got after that mess at his concert. Now all the singers R going to stop their show when this happens. Not about them being soooooo concerned with the fans; worried about being sued & 💵💰🤑.

— Lisa (@ldstep) July 2, 2022
Sad that this has now become standard at every god damn show, all because no one wants the vitriol Travis Scott received.

Why are we not holding the security team and event planners to account? Why do the people on stage have to now do this every single time?!

It's ridiculous. pic.twitter.com/xzTGT7E020

— CasuallyQuiet (@CasuallyQ) July 2, 2022
Meanwhile, special people in the audience cheering on the Hello singer included Adele's son Angelo, Tom Cruise, and James Corden.
Also Read: Real Reason Adele Has a Life-Size Sylvester Stallone Statue in Her Home
Source: Metro