Benedict Cumberbatch gets into a comic book shop with his full costume as a doctor strange in the middle of shooting.
The time traveler and the master of the astral projector were liked by the audience very much since his debut film with MCU in 2016.
After Doctor Strange, his appearance in Thor: Ragnarok, Avengers: Infinity War and Avengers: Endgame made him very popular, and in the meantime, he was wholeheartedly welcomed in the universe of Marvels.
Currently, he is working on a project with MCU, Doctor Stange in the Multiverse of Madness under the direction of Sam Raimi.
During a break, while shooting, Cumberbatch decided to walk into a Manhattan comic store to surprise the public, and Scott Derrickson filmed its video. "I'm about to walk into a comic store in Manhattan dressed as Doctor Strange, come with me said by Doctor Strange at the beginning of the video, and then he walks into the store. Inside the store, he left the audience utterly astounded. Inside the store, he greeted the employees and took a few pictures with them.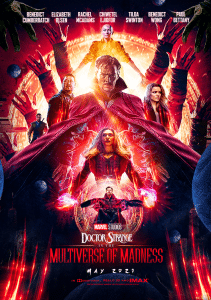 Scott Derrickson released the video in his official Twitter with gathered millions of views.
Once a similar situation occurred during the shooting of Doctor Strange(2016), directed by Scott Derrickson.
However, this is the first time there is a video of such a situation. Doctor Strange in the Multiverse has initially been set to be released on May 2021; However, due to the Coronavirus Pandemic, the shooting date has been postponed to 2022.
The former director of the film was Scott Derrickson only, but due to Creative issues with the MCU, he left out the movie in   January. However, he remains with the board as an executive Director.
The director's throne was Hand over to Sam Raimi, who was the director of many good TV shows such as Ash Vs. Evil Dead, Hercules, etc. He also said that this movie could be the first scary movie in for the MCU phase 4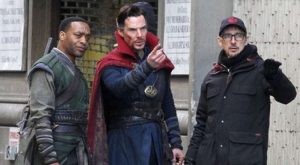 Benedict Cumberbatch's video is proof that why we love the superheroes though the plot of the movie in quite unrealistic in the real world. Superheroes are the one who makes the public happy, and that's what done Benedict Cumberbatch. 
Thanks for your feedback!