Most of us love courtroom dramas and they have been quite famous recently thanks to shows like How To Get Away With A Murder and The Suits. Fans are loving a lawyer passionately arguing of their cases; be it defense or the prosecution, and it's an exciting genre provided it has a great base and story.
There have been number of courtroom dramas that have been critically praised the time they were released and the AFI has just listed them.
Here are some of the best courtroom dramas films of all times
1. Anatomy Of A Murder – 1959
Otto Preminger is one of the finest directors in the Hollywood history and he has even created an epic courtroom drama in this movie. The movie revolved around a semi-retired lawyer from Michigan, Paul Biegler. He takes the case of Army Lt. Manion who murdered a local innkeeper after his wife claimed he raped her. Later a mysterious business partner who is connected to the victim is hiding a dark secret and comes forward.
2. A Few Good Men – 1992
Tom Cruise has had quite a great career in Hollywood and is a fan favorite. Yet there are some films that many fans probably not seen. Tom's role in A Few Good Men has been highly regarded as one of its best ones.
Daniel Kaffe is a US military lawyer and goes on to defend two US marines who are charged for murdering a fellow marine at the  Guantanamo Bay Naval Base in Cuba.
3. Kramer Vs. Kramer – 1979
Kramer vs. Kramer is that kind of movie which even focuses on the personal lives of the characters. The movie revolved around the lives of Joanna and Ted Kramer played by Meryl Streep and Dustin Hoffman and their married life.
Joanna walks out on her husband and their son Billy. Soon Ted develops a bond with his son. But Joanna comes back and demands for the son's custody.
4. A Cry In The Dark – 1988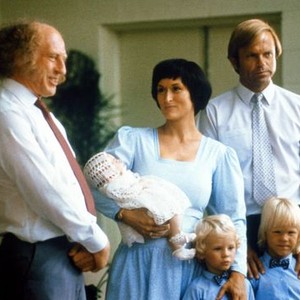 Meryl Streep was phenomenal in the film and her role in the film helped her become one of the most powerful actresses in Hollywood. Movies like A Cry in the Dark is based on real world events.
Meryl Streep portrays Lindy Chamberlain who with her husband is accused and convicted of murdering their baby. Lindy's nine-week-old daughter Azaria goes missing during a camping trip. While she is sure that she saw a wild dog taking her baby, the police find the story unconvincing.
5. Witness For The Prosecution–1958
The film is adapted from one of Agatha Christie's works. This movie is full of courtroom drama and definitely one that fans would enjoy and is directed by none other than Billy Wilder.
The movie revolved around an old lawyer who takes a defense case and a woman testifies against her husband. It does turn out that he did commit the crime, but the movie behind the woman's testimony puts him in an ethical dilemma.
Thanks for your feedback!