Mission Impossible: Fallout, the sixth film in the franchise, will be released in cinemas on July 27th, and Animated Times has decided to rate the 'Best Mission Impossible Villains' thus far in honor of the new film.
Since the first film, Ethan Hunt and the IMF Team have encountered a variety of bad men, whether they were diabolical geniuses, arms merchants, or intimate friends, and each one added their own brand of evil to the franchise. Animated Times feels we have compiled an excellent list, and our top villain was simply too good to pass up.
Take a look at the list below, leave us a comment, and tell us which one is your favorite!
5. Soloman Lane – Sean Harris (Rogue Nation)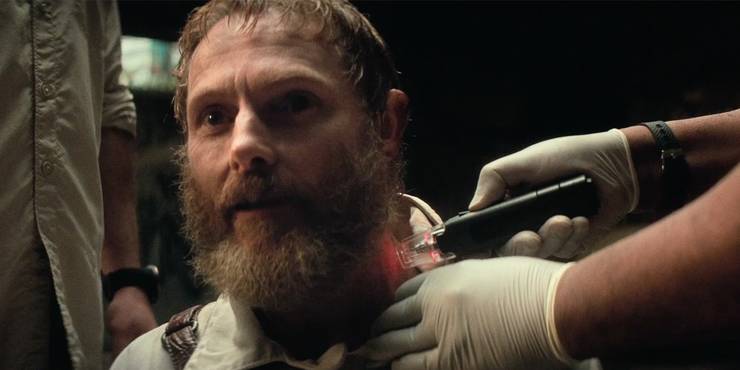 Soloman Lane is a soft-spoken former MI6 agent who turned rogue by assisting Atlee in hijacking The Syndicate, a failed top secret MI6 project aimed at recruiting foreign government operatives to execute covert operations without any oversight or supervision from the British Prime Minister.
Lane is hellbent on assassinating Ethan Hunt and his IMF team so they can't stop him from establishing a new global order based on inexorable accidents and terrorist strikes that would effectively convert the entire globe into a gigantic terrorist powerhouse.
4. Kurt Hendricks – Michael Nyqvist (Ghost Protocol)
Kurt Hendricks is a Russian nuclear strategist who is considered a genius with an IQ of more than 190. When he is forced to quit as a professor at Stockholm University, Hendricks goes insane, successfully infiltrating the Kremlin, framing the IMF, and plotting to steal a briefcase containing nuclear launch codes in order to nuke/destroy the globe.
Hendricks, played by Michael Nyqvist, isn't necessarily the most wicked of the gang, but his plans for global annihilation pose the greatest threat in the film series.
Hendricks' conclusion is one of the most stunning, as he practically jumps to his death with the explosion device, trusting his plan will work. Hunt is forced to ride a falling automobile down to the manufacturing floor in order to deactivate the nuclear weapon in front of a dying Hendricks.
3. Sean Ambrose – Dougray Scott (Mission Impossible II)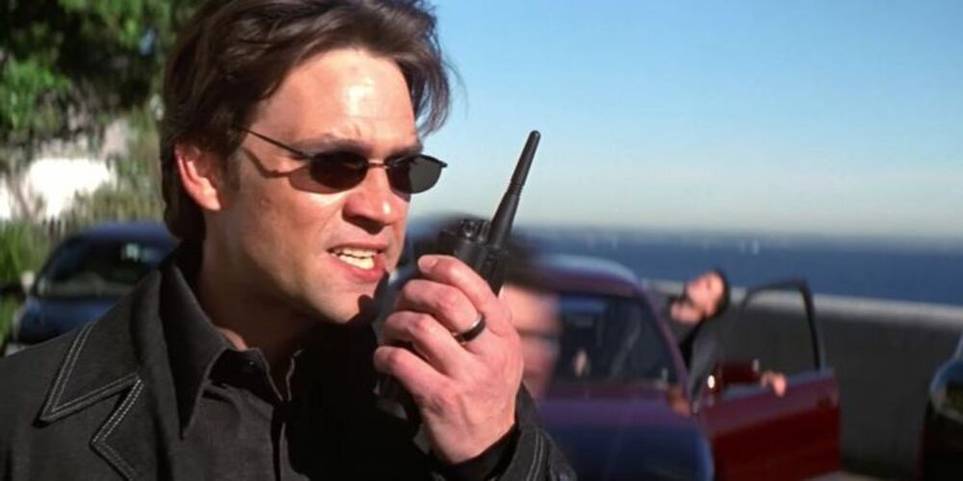 Sean Ambrose is a rogue IMF agent who is hellbent on infecting the globe with the deadly Chimera virus and then selling the sole vaccine for a large sum of money. Ambrose is another villain in the series who is entirely motivated by greed and is aiming to profit handsomely from his dark scheme.
Ambrose, as played by Dougray Scott, exhibits strong violence yet has a weakness: women. When his ex-girlfriend Nyah reappears in his life (thanks to Ethan Hunt and IMF), he quickly opens his arms, which leads to his doom.
2. Jim Phelps – Jon Voight (Mission Impossible)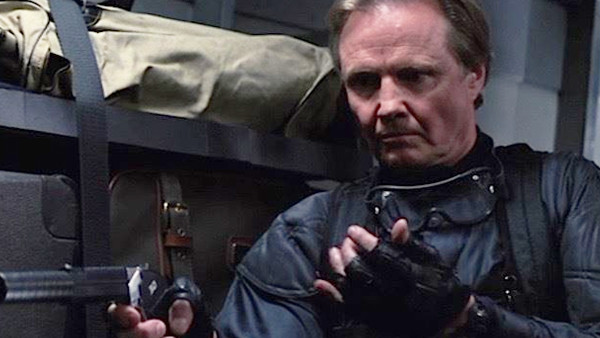 As the first enemy for Tom Cruise's Ethan Hunt & IMF team, James "Jim" Phelps, played by the excellent Jon Voight, got the Mission Impossible film franchise off to a fantastic start.
Phelps is a former IMF leader who, after decades of service, chooses to betray his nation by selling sensitive IMF papers to an armaments dealer for a large sum of money. Before being apprehended, he is able to murder out his whole squad during a mission while attempting to prevent the theft of a (NOC) list of IMF operatives and frames Ethan Hunt.
Phelps leaves a trail of ruin in his wake, including his own IMF team, his wife, and framing Hunt, who regards him as a father figure.
The character Jim Phelps was also the primary antagonist in the 1966 MI television series.
  Owen Davian – Philip Seymour Hoffman (Mission Impossible III)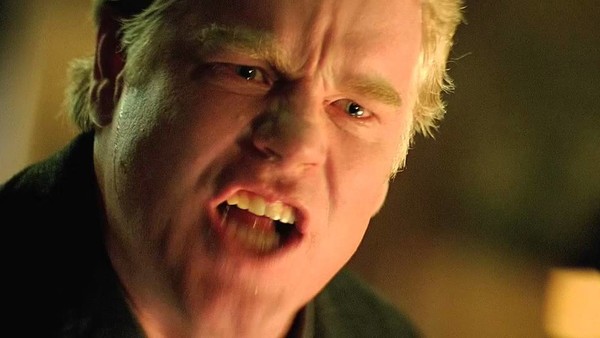 The merciless Owen Davian from Mission Impossible III is the most wicked, vicious, and well-crafted villain in the Mission Impossible series thus far.
Davian, played by the late Philip Seymour Hoffman, was a black market armaments dealer who had a dramatic meeting with Ethan Hunt. He specialized in micro-explosives, which, once implanted in the heads of victims or captives, eliminated targets in a non-explosive manner. Davian's purpose was to find the Rabbit's Foot and sell it to other terrorist organizations.
Thanks for your feedback!