Britney Spears and her longtime lover, Sam Asghari, recently married in a private ceremony in California. After a whirlwind romance of nearly four years, the pair exchanged vows in front of their family and a slew of A-list celebs, including Selena Gomez, Paris Hilton, Madonna, Drew Berrymore, and others. "Fairytales are real," Britney Spears stated on Instagram as she shared photos from her fairytale wedding with Sam Asghari.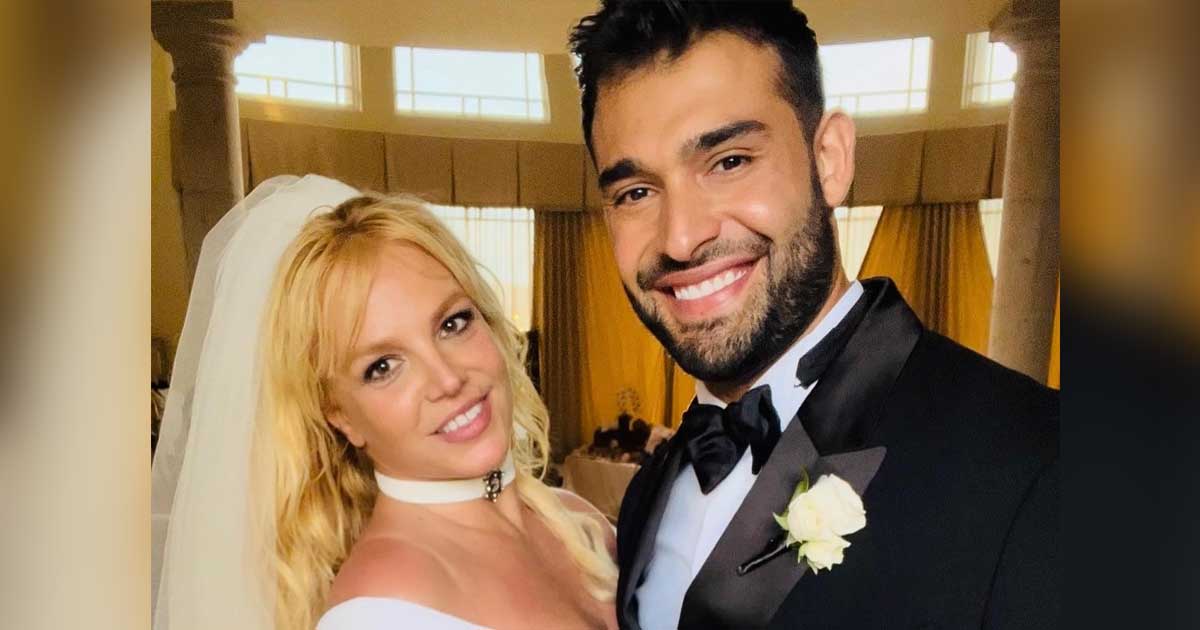 Britney Spears uploaded a new picture of herself on Instagram, with Selena Gomez, who was seen smiling wide and appearing to be having a discussion with the bride. Britney and Sam were surrounded by Gomez and their other pals in the shot. Sam Asghari's reaction to her wife's post caught netizens' attention.
Related – Britney Spears Kisses Madonna at Lavish Wedding To Recreate The Iconic VMAs Kiss After 19 Years
Sam Asghari commented on his wife's picture with Selena Gomez
Britney shared a lovely photo from her wedding reception on Instagram, in which she could be seen sitting on a sofa with Sam Asghari, while Selena Gomez, who was seen smiling ear-to-ear, sat on the floor, and the three appeared to be having a nice chat. In the photo, Gomez, Spears, and Asghari were surrounded by close friends and family members. In the caption of the shot, the Toxic singer wrote: "After dancing all night I finally sat down and realized who I was."
Related – 'So Sentimental And Special!': Britney Spears' Mom Lynne Spears Not Invited To Wedding, Still Congratulates Her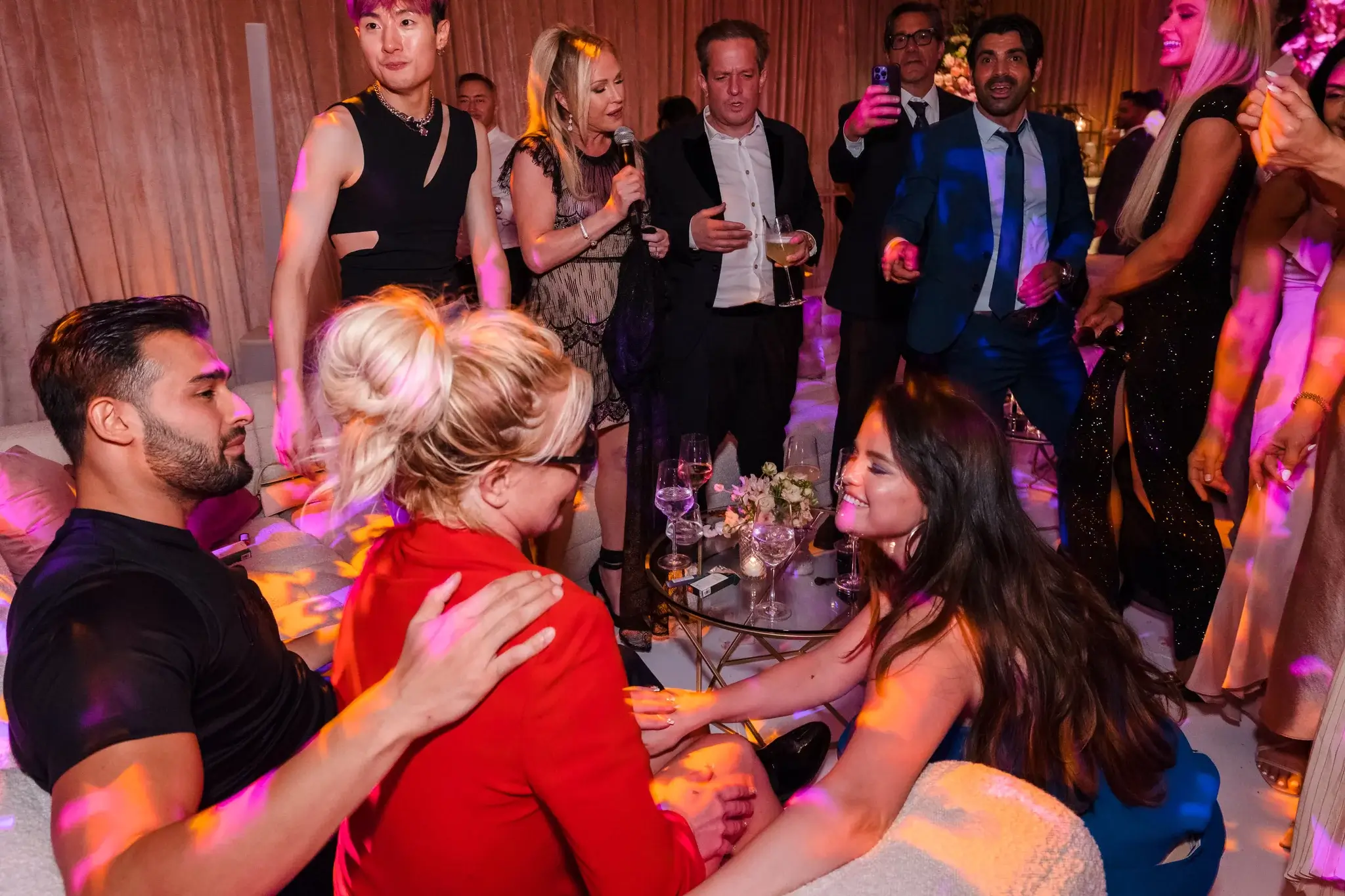 Sam then left the best comment on his wifey's post, calling it "the best wedding I've ever been invited to." Britney previously gushed about Gomez and others attending her wedding, writing, "So many incredible people came to our wedding and I'm still in shock. Drew Barrymore, my girl crush. And, Selena Gomez, who by the way is way prettier in person if that's possible, both came."
Related – 'This Was More Important': Paris Hilton Rejects President Biden's DJ Request, Attends Britney Spears Wedding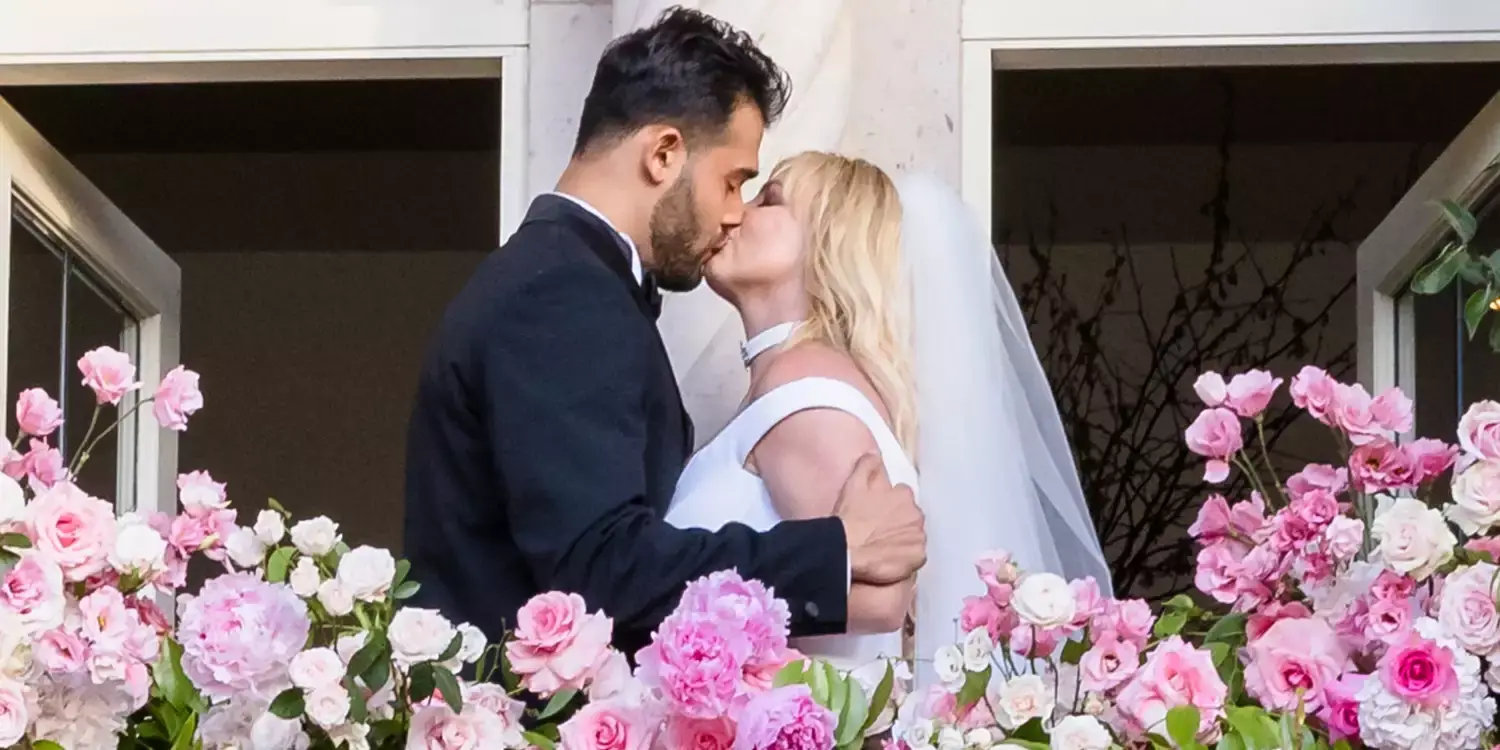 While Britney wore a magnificent Versace white gown and oozed princess feelings as she went down the aisle, Sam was dressed in a black suit with a white shirt. Beautiful pastel-hued flowers were used to decorate the location where the famous couple exchanged vows. At the terrace, Spears and Asghari savored some beautiful moments as they exchanged vows as husband and wife.
Related – 'Bullsh-t Wedding!': Britney Spears Ex-Husband Crashes Into Pop-Star's Wedding, Gets Arrested
Thanks for your feedback!