In the dynamic world of Hollywood production, disputes between actors and directors are all too common. Director Kevin Smith was involved in an infamous collaboration with renowned actor Bruce Willis, who has since retired from acting. Their rough working relationship unfolded during the production of the 2010 action-comedy Cop Out.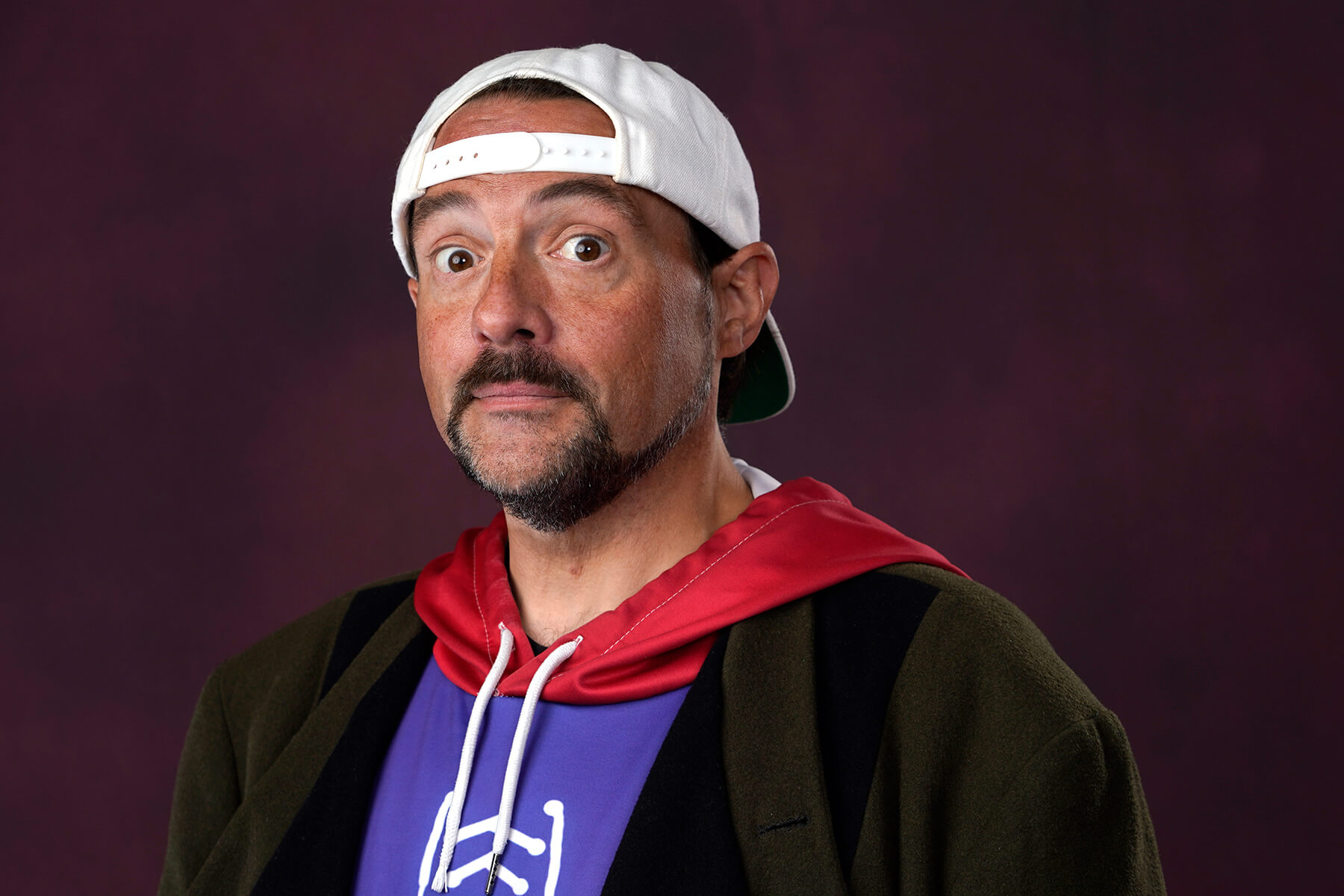 Read more: 'He's stuck in his ways: Kevin Smith Defends Marvel Movies From Martin Scorsese, Gets Trashed For Being PR Stooge
Willis's behavior on set greatly impacted the 52-year-old, who famously labeled him as a f**king d*ck and openly criticized the actor's bad behavior. Surprisingly, despite the challenging experience, Smith expressed a surprising desire to create a sequel to Cop Out.
Kevin Smith's Soul-Crushing Experience With Bruce Willis On Cop Out
In a past episode of Marc Maron's podcast, Kevin Smith didn't hold back as he lashed out at Bruce Willis. The director claimed that working with the action icon during the shooting of the movie was soul-crushing.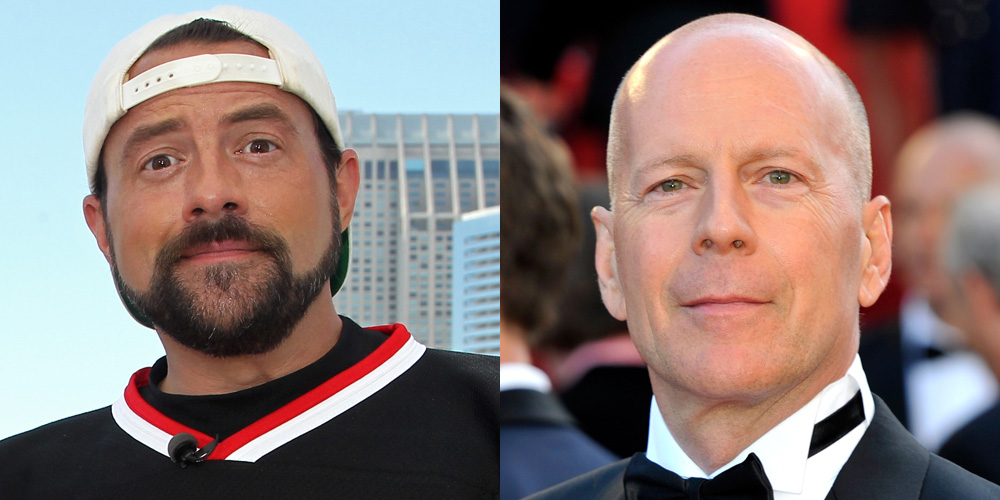 Read more: 'It was a fairy tale ending': Once Ben Affleck's Mortal Enemy, Kevin Smith Praises Affleck's 12 Page Wedding Vows, Says Jennifer Lopez Has "Impeccable Taste"
Throughout various interviews, Smith openly expressed his frustrations and shared the challenges he encountered during the production.
During his conversation with Maron, he discussed marketing issues and recounted a specific incident where Willis refused to participate in a poster shoot. Given the strong personalities of both individuals, it's evident that their clash of egos played a part in creating a tense atmosphere on set.
The wrap party marked a significant incident, as the 68-year-old was noticeably absent after that. The filmmaker expressed his frustration during the toast, saying, 
"I want to thank everyone who worked on the film, except for Bruce Willis, who is a f*cking dick."
When the host prodded further, the Clerks III writer admitted that working with Willis had been incredibly difficult. He explained,
"It was difficult. I've never been involved in a situation like that where one component is not in the box at all. It was f*ckin' soul-crushing. I mean, a lot of people are gonna be like, 'Oh, you're just trying to blame the movie on him.' No, but I had no f*cking help from this dude whatsoever."
However, in a past interview, Smith revealed that Willis reached out, indicating a resolution between the two celebrities. The comic book writer had expressed his feelings, hinting at his willingness to make a sequel of Cop Out, despite the challenging experience of the first film.
Bruce Willis Called Kevin Smith For a Potential Resolution
In a past episode of Fatman Beyond, Smith revealed that Willis had reached out, and it seemed like things were okay between them.
During the episode, he shared a mesmerizing story, saying, 
"Time heals all f***ing wounds. I got a text this morning from a number that I've seen pop up on my phone quite regularly like every few weeks. I only answer numbers I know."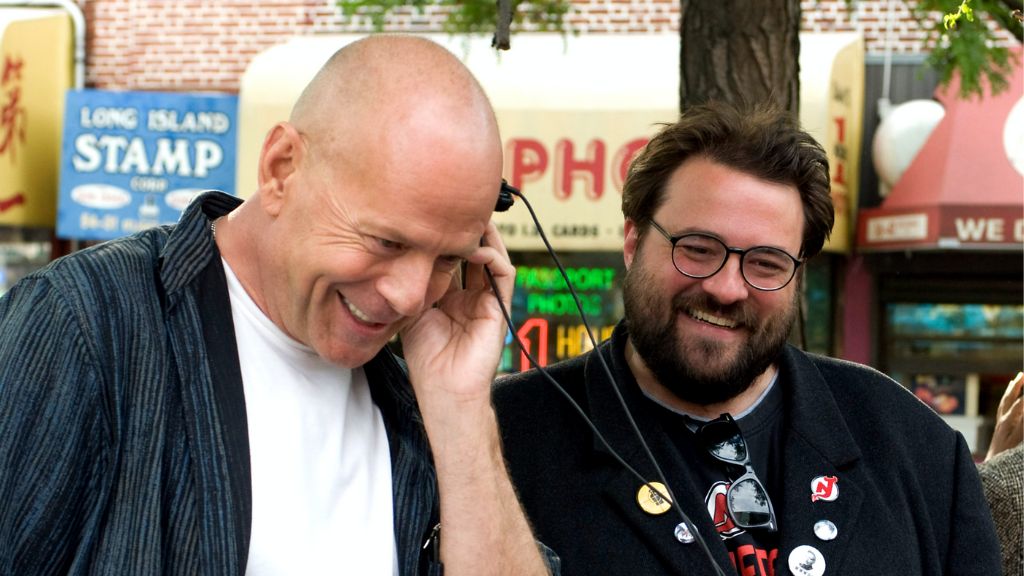 Read more: 'He Deserves an Emmy': Kevin Smith Floored By Antony Starr's Unparalleled Performance as Homelander in The Boys Herogasm Episode
Smith shared that their conversation was either the artist himself or an incredible impression by Ralph Garman. They chitchatted for about ten minutes, and Smith chose not to mention any of the past friction that occurred during the making of Cop Out.
He stressed the possibility of fixing gaps between both and how you never know what positive outcomes can arise. Additionally, Smith expressed his enthusiasm for the idea of a Cop Out 2, joking about going back and fixing the past, a common theme in movies.
However, Smith recently spoke out about Willis and the comments he made over a decade ago regarding their work together on Cop Out.
In light of the news that Willis is battling aphasia and has been forced to retire due to its impact on his cognitive abilities, the producer expressed his heartfelt sentiments. 
Source: Cheat Sheet