It is a very tough time for the Willis Family as The veteran actor, Bruce Willis is suffering from Frontotemporal Dementia. Despite everything, the actor's wife, Emma Heming is all positive and supportive of her husband through this phase. She has been fairly active on social media, and regularly displays videos of Willis, both from before the diagnosis as well as more recent ones. On April 16, Heming uploaded an adorable throwback video to Instagram of her husband feeding Mabel a lemon when she was a toddler.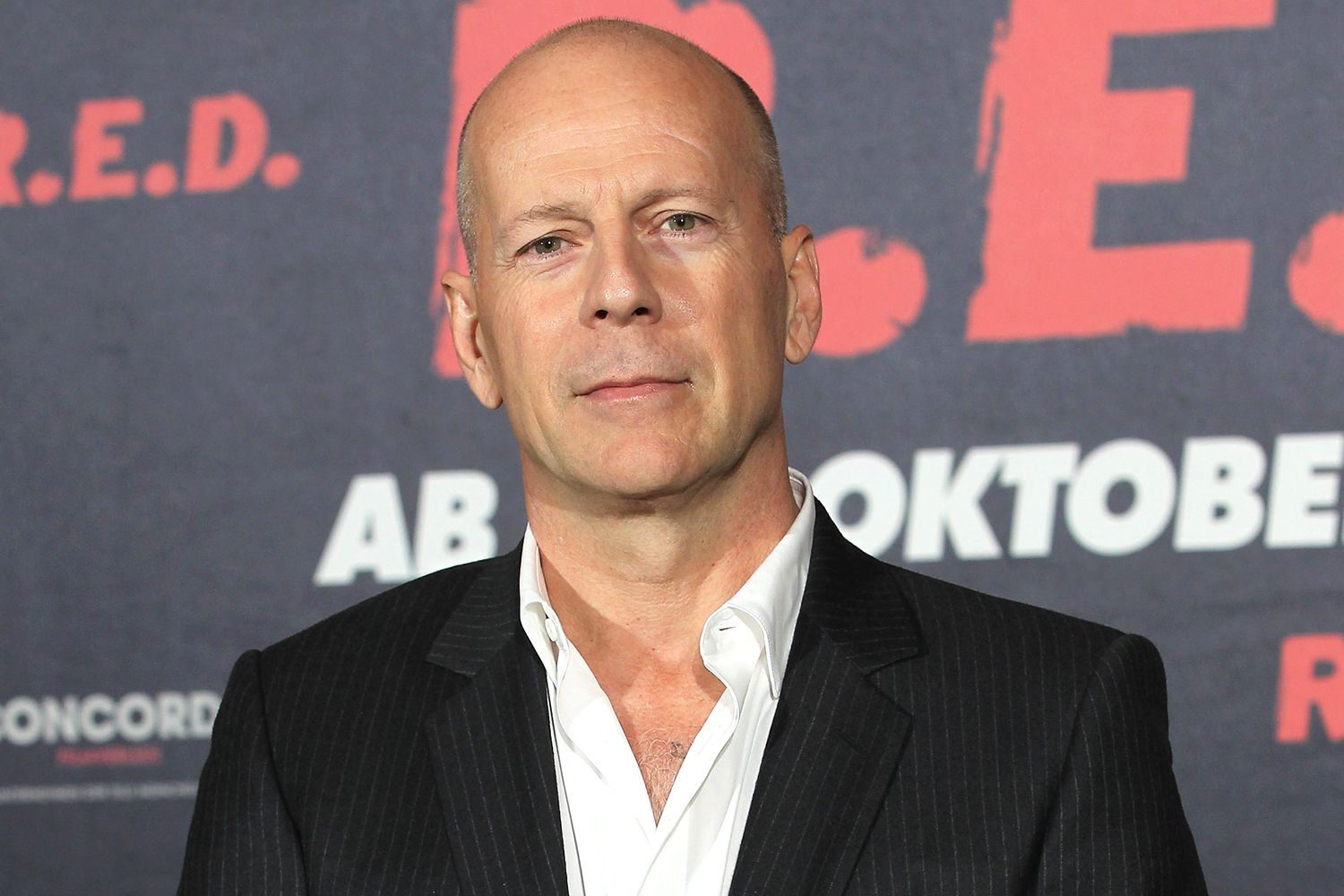 The 44-year-old model has pledged her support and has promised to do everything she can to help her husband fight through this complicated illness.
Emma Hemming on Social Media
Hemming rediscovered an old video on Instagram and reshared her story with excitement and captioned it, "What's this new memory thingy on IG!? OMG my biggest fan. I'm in love with him.". She also posted a video of her husband with baby Mabel. In the clip, Mabel bites into a lemon wedge and smacks her lips before shaking from the sourness. The Pulp Fiction actor laughs and says "You've got the hot shot," as he holds his baby girl and mimics her reaction to the acidity. Mabel then licks the lemon slice again and continues to smack her lips before giggling.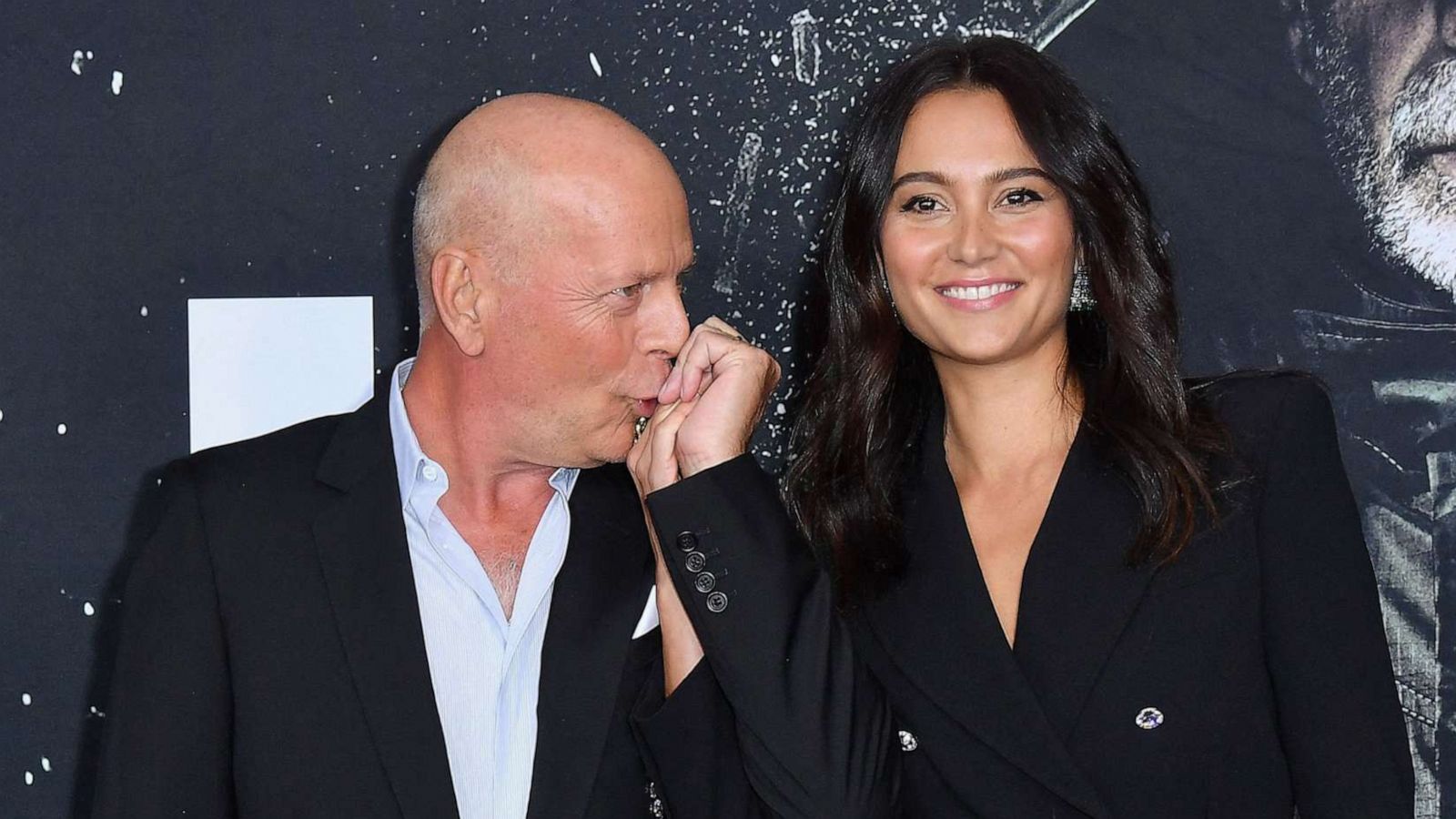 The Instagram post was captioned, "This Sunday cuteness is brought to you by Mabel and Dada,".
Suggested Article: Bruce Willis Reportedly Has New Will To Live After Dementia Diagnosis Following Grandchild News
Bruce Willis And Emma Heming Renew Their Wedding Vows
Heming shared a glimpse of their 10th anniversary with the Instagram reel Coldplay's song Fix You played in the background. She talks about preserving memories and keeping them alive. The actor's wife shared a wedding vow renewal to mark their 14th anniversary. This wedding renewal took place in 2019 as they celebrated their 10th wedding anniversary at that time. She added that people should use every opportunity to celebrate with their loved ones as we can keep those memories safe and alive for the ones that may not be able to remember them.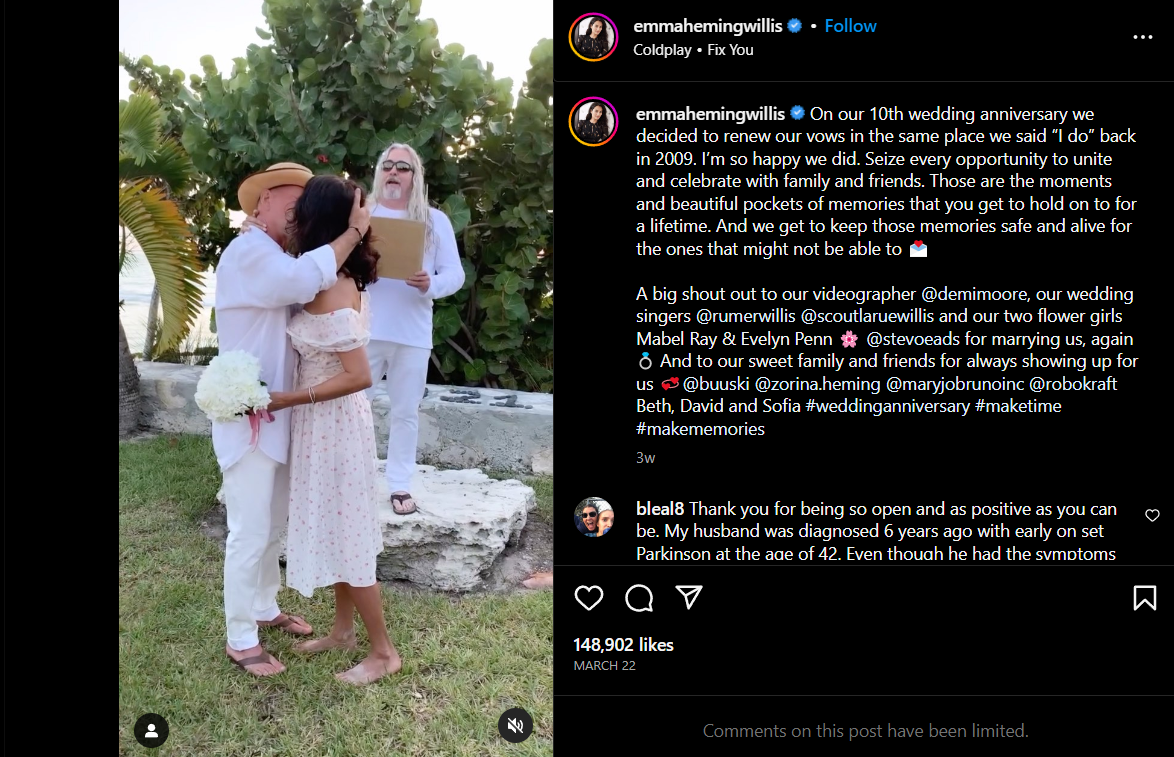 Suggested Article: Emma Heming Willis' True Feelings About Bruce Willis' Romance With Ex-Wife Demi Moore
Willis' Ex-wife, Demi Moore also posted a birthday wish on his 68th birthday. In the post, she is filming the family singing Happy Birthday to Bruce together. She captioned the video, "Happy birthday, BW! So glad we could celebrate with you today. Love you and love our family. Thank you to everyone for the love and warm wishes — we all feel them.".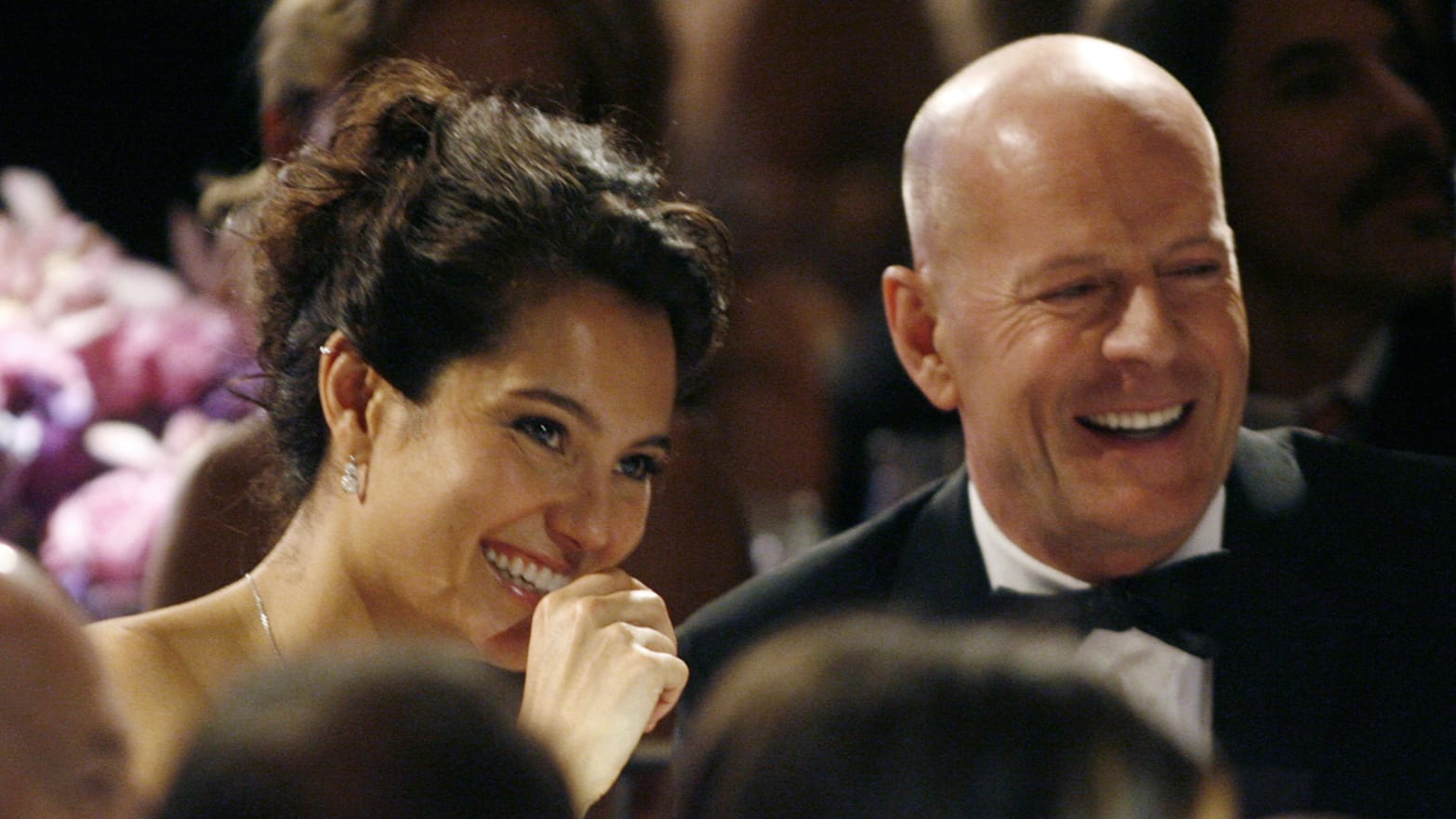 Willis's wife has shown her love and support at every step of his journey. The actor's battle against his illness has brought his family closer in a way.