BTS Member Jin has finally shared an update about himself for his fans that has melted the hearts of many. The South Korean singer rose to prominence as a member of the popular boy band Bangtan Sonyeondan, aka BTS, who has earned global fame since their 2013 debut. They are one of the groups that actively promote K-Pop culture across the world.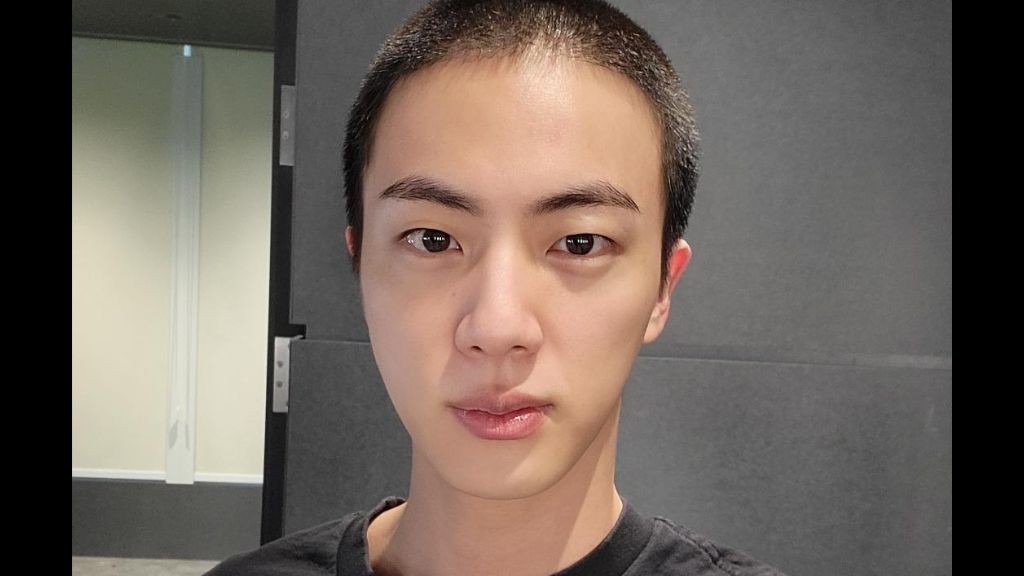 Also Read: BTS Stars Confirmed to Undergo Mandatory Military Service After Superhit Live Show in Busan, Expected to Regroup in 2025 Despite Being Initially Considered to Be Exempted
Jin, whose full name is Kim Seok-jin, is the first one in BTS to enlist in the military to perform his mandatory service in South Korea. The singer on Wednesday surprised his fans by updating them about his life in the military service.
BTS Member Jin Shares a New Update With His Fans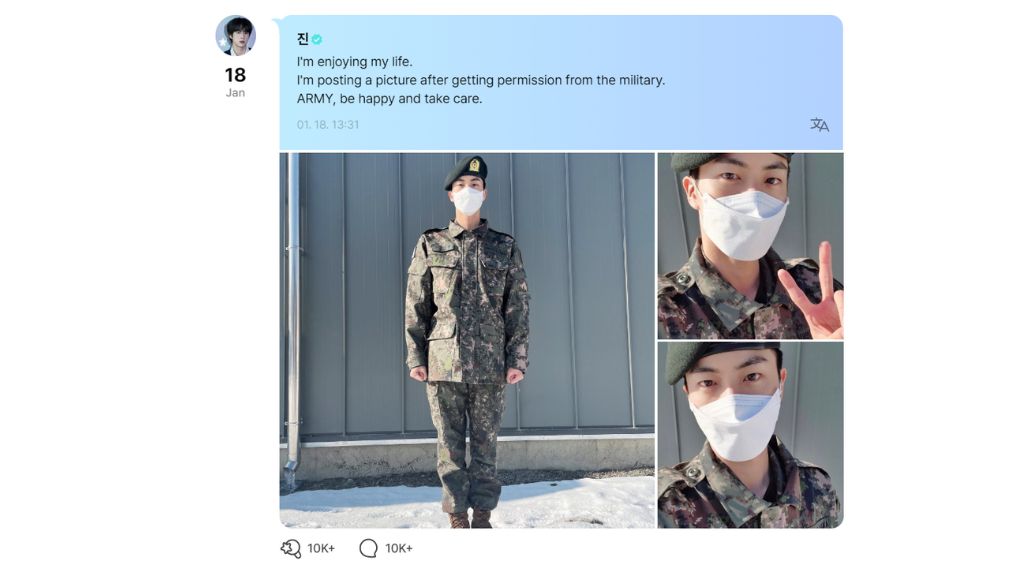 Also Read: Jennifer Lawrence Smitten With Pete Davidson's 'BDE' After Mentioning Ariana Grande
The 30-year-old singer, Kim Seok-jin of BTS, shared his first update on the Weverse since he enlisted in South Korea's mandatory military service on December 2022. He shared three pictures of himself in his military uniform. While two of the pictures gave a closer look at his "Worldwide Handsome" face which was covered with a mask, a third picture showed his full uniform while he was standing with poise.
With the pictures, he shared a heartfelt message on the community platform to his fans writing,
"I'm enjoying my life. I'm posting pictures after getting permission from the military. ARMY, be happy and take care."
The vocalist has completed five weeks of basic training as part of his mandatory military service in South Korea at the 5th Infantry Division New Recruit Training Centre of the Yeoncheon army base in Gyeonggi province.
He was officially enlisted on December 13 last year and is undergoing training at a boot camp of a front-line army division in Yeoncheon, 60 kilometers north of Seoul.
ARMYs Get Emotional After Jin's Heartfelt Message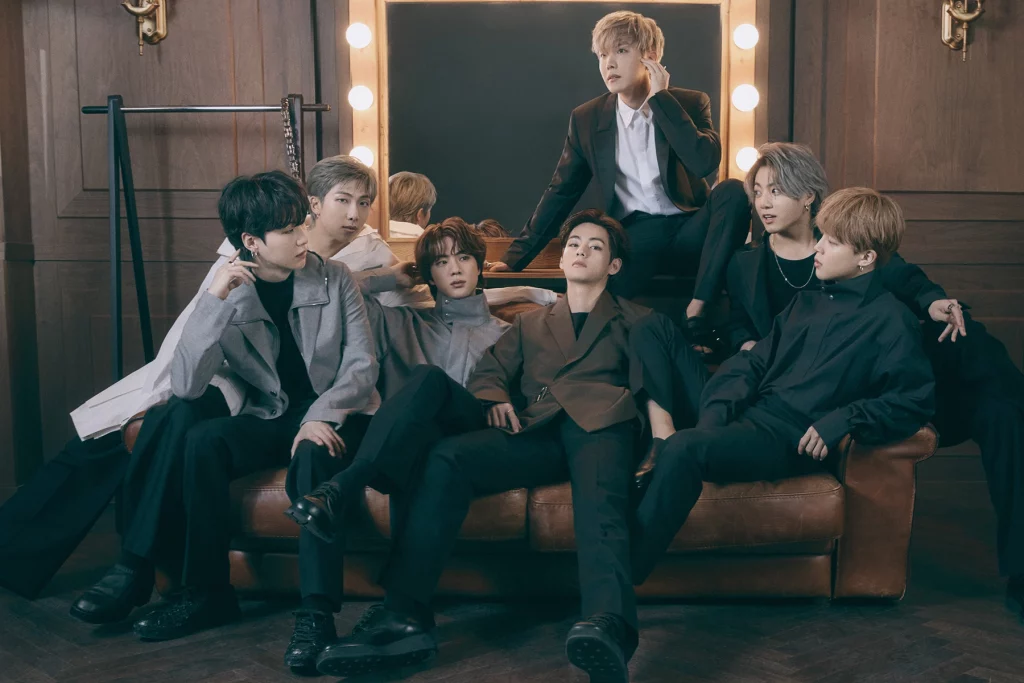 Also Read: Are Celebrities Above the Law? 'Real Housewives' Star Jen Shah Lavishly Parties in New York Despite Facing 6 and a Half Year Prison Term on Multi-Million Dollar Wire Fraud Charges
The vocalist has surely made the whole fandom emotional with his message. Fans were quick to react to the latest update the oldest member has left for the fandom.
One fan commented on his post,
"I missed him God I missed him so much. I hope you're staying warm and healthy."
Another wrote,
"Jin Oppa we miss u so much, take care of yourself be safe and be healthy. Saranghae."
A third fan wrote,
"I hope that you are well. Jin hyung, I really miss you. Take good care of yourself, if you're okay we'll be fine so don't worry. We will always be here for you. I really hope you are doing well. jin hyung."
Not just on Weverse, but fans also showered love and support for him on other social media platforms. Before enlisting in the military, he left a farewell message for the fans assuring them that he will be updating them about himself in a while and he kept his promise! He is expected to be discharged in June 2024.
In South Korea, military service is compulsory. All able-bodied men are required to serve in the army for 18 months by the time they are 28 years old. In 2020, SK's parliament passed a bill in which South Koreans who "excel in popular culture and art" are allowed to put off their mandatory military service until the age of 30.
Meanwhile, the other members of BTS will be enlisting in military service as per their individual plans.
Source: BTS's Weverse