Captain Marvel 2, or The Marvels, director Nia DaCosta thinks that Captain America was at fault when it came to Thanos' snap. Avengers: Infinity War showed us a time where even the strongest and brightest of heroes lost hope. It's not every day you see a film where the villain wins and that too so easily. When the Earth's Mightiest Heroes went up against the Mad Titan, it didn't even feel like a competition. Thanos eventually finds his way to Wakanda to collect the Mind Stone from Vision and is greeted by the Avengers. However, according to DaCosta, one Avenger, in particular, is at fault, and i.e., Captain America. Check it out!
Captain America Should Have Focused On The Greater Cause
Nia DaCosta is entering the world of Marvel with some strong accusations and bold remarks. She is ready to take the MCU fans on a ride with the upcoming movie, The Marvels. Brie Larson's Carol Danvers will be seen once again, pairing up with Teyonah Parris' Monica Rambeau and Iman Vellani as Ms. Marvel. One of the many reasons why the title of the movie isn't Captain Marvel 2 is that the moniker has been used by all three characters.
However, cutting to the chase, in her latest interview with Inverse, DaCosta had some thoughts of Captain America. She thinks that he's responsible for Thanos' snap. She said:
"Something I like to say a bit flippantly about Captain America is that the Snap is all his fault because he was trying to do his best, trying to do the right thing. There is a world in which he's a villain because, at the end of the day, he should have just sacrificed Vision. He chose one robot's life, albeit a sentient one, over literally the entire universe. There's a sort of anti-hero in that if you want to look at it through that lens."
Who Else Was Responsible?
There have been a lot of theories ever since Avengers: Infinity War came out regarding who failed their job. If we keep Captain America on the side, then the first name that pops up is Star-Lord (Chris Pratt). His inability to control his emotions led to a failed mission. Moreover, the team was winning and was almost successful in taking off the Infinity Gauntlet. So people may say that even before Cap faced Thanos, the damage had been done which was beyond repair.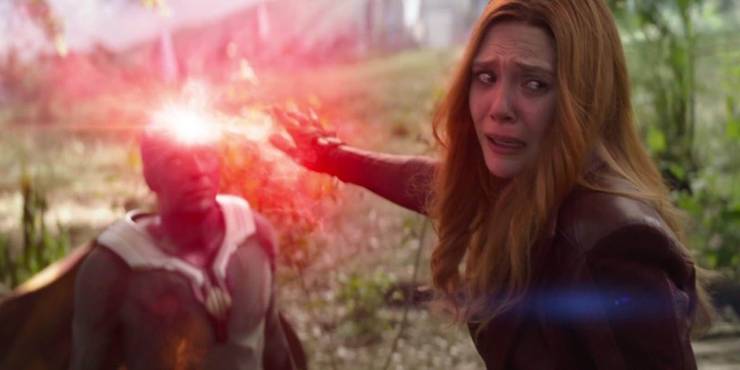 DaCosta's claim is actually the first we've heard of, but it doesn't come without context. In hindsight, she actually makes sense. If Steve would have let Vision give himself up, then the Mad Titan would have never been able to complete the Infinity Gauntlet. Even though it's in his nature to save everyone, it's simply not possible every time. What do you think of Nia DaCosta's remarks? Let us know in the comments below!