We are always taught that superheroes are moral, always right, and will do anything to protect us. To simplify it, they are our guardian angels. However, we are also aware of the fact that power corrupts. Power corrupts people. And, superheroes are not immune to it. We must've not seen this in movies, but in comics, they are bold enough to show us both sides of the coin. But is power the only reason our beloved superheroes would've turned villainous? You might think it's an easy job to be a superhero. But is it? We don't think so. They've to balance their life, be always available for the people around them, fight enemies, and whatnot! But do they always get praised for the hard work they do?
No. The answer is, they are sometimes criticized for the good they do to us. Even after doing so much for the people around them, they are often criticized and put in a bad light. All of this is topped up with problems they are facing in their personal lives that make it even more difficult to cope with all the stress. What happens? They become villainous. So, here's a list of comic book heroes who have gone rogue and become villains. Check it out!
1. The Plutonian: Constant Public Criticisms And Betrayal Made Him Turn Into A Villain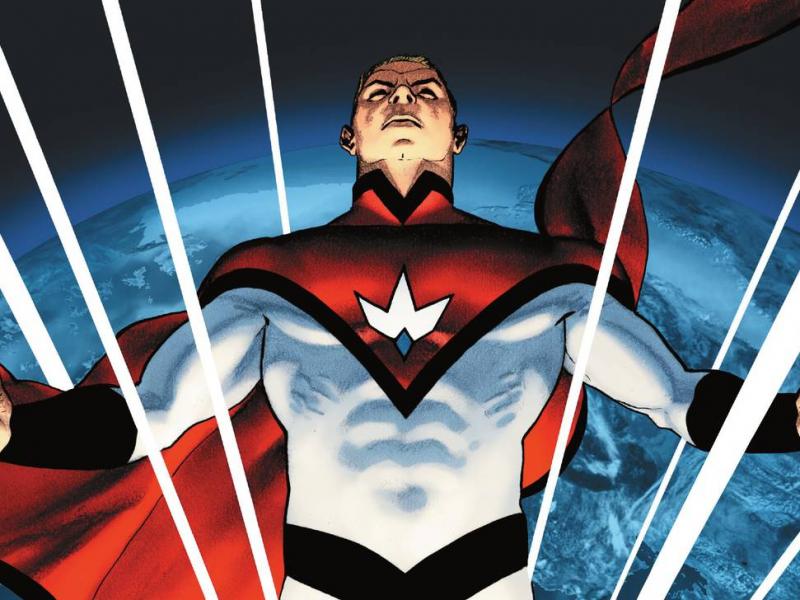 The Plutonian is the main hero in the comic book series Irredeemable published by Boom! Studios. The series focuses on the downfall of the superhero, The Plutonian. So, the Plutonian is a superhero-turned villain. But what made him do that? Over the years, as a hero, he faced extreme public criticisms over his actions and failures that were weighing on his heart. But this was not it.
He revealed his true identity to his girlfriend who tried to reveal it to the world. To keep his identity a secret, he decided to kill those people who knew about his truth. This led him to think that it was a great idea to rule the people and control them instead of being their hero and saving them. Hence, he began slaughtering the people of the Earth.
2. Kid Marvelman: Turned Into A Violent Sociopath Murderer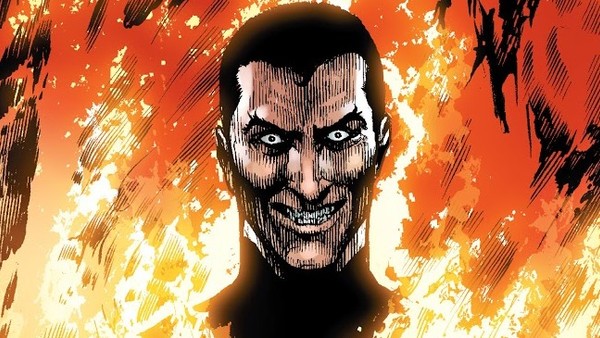 Created by Mick Anglo for Marvelman (later known as Miracleman), Kid Marvelman was later known as Kid Miracleman. He was initially a superhero who would turn into one after saying the word "Marvelman" (later "Miracleman"). However, he later turned into a villain. He and his allies were attacked by a scientist which resulted in the loss of Kid Marvelman's memories. Gradually, the superhero started degrading into a violent sociopathic murderer and headed Sunburst Cybernetics. His condition deteriorates and he destroys the city of London. This leads to his death by his very own mentor!
3. Ozymandias: Killed People To Save Them!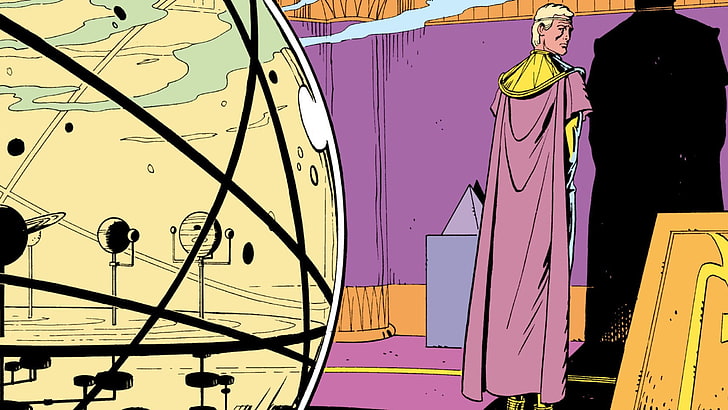 The character was created by Alan Moore and Dave Gibbons for the comic book series Watchmen, published by DC Comics. At the age of nineteen, he became a vigilante. With his actions, he received the title of "the smartest man on the planet". But was he? Ozymandias felt that just being a 'superhero' won't solve any problems. Something more was to be done. This is where the problem began.
With this thought in mind, he started using his wealth and abilities to secretly plot an alien threat. The idea behind this was to unite everybody to fight against the common enemy and come out as strong. This idea of his led to many lives being lost. However, he still considered himself to be a 'hero'. Well, this is why the question above: was he seriously the smartest man on the planet?
4. Captain America: Hail HYDRA!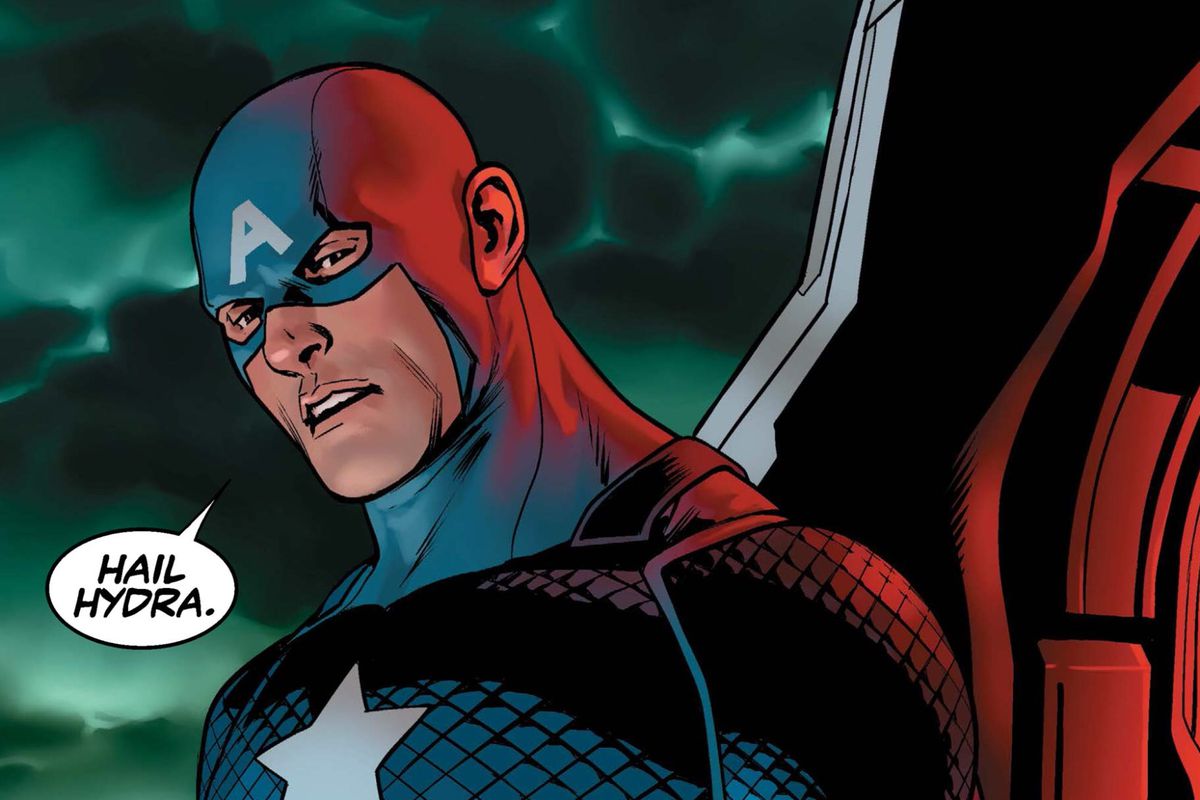 Umm, this was a bummer. From the beginning, we were shown how good Captain America was. He was the prototype of a superhero, a model for them. With every breath he took, he did nothing but good. Over the years, Captain America had taken down endless enemies. Greatest of all was HYDRA. But what we see during the Secret Empire storyline is that the righteous Captain America, the role model for all, whispering "Hail HYDRA". Well, you know what this means, right? To conclude, Marvel blew all the Captain America fans with this moment!
Please calm down. The truth behind this was later revealed that Kobic, the Cosmic Cube had altered Captain America's memories to turn him towards HYDRA. This version of Cap America was called Hydra Supreme who was killed by External Serene.
5. Reed Richards, a.k.a, Maker: Snapped And Changed His View Of The World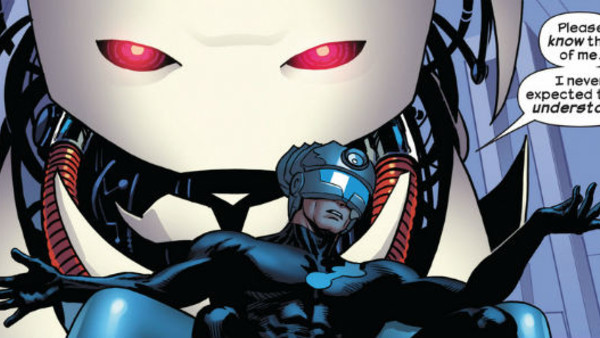 Ultimate Reed Richards is a famous superhero-turned villain character appearing in Marvel Comics. Originally he was a hero with morals and values. However, when most of the heroes died and he was rejected by Sue Storm (the woman he loved), he was heartbroken. So much so that his view of the world changed completely and The Maker, his villainous version was born. As a villain,  Reed Richards/Maker did unimaginable acts such as killing his parents, allying with the aliens, and he aimed at eradicating humans because he felt they were inferior species.