The release of Jimin's debut album Face, was eagerly anticipated by BTS fans. The excitement was increased by the producers who were involved in the album. As soon as the album was released, all BTS fans started streaming and purchasing it on different platforms.
And as a result, Park Ji-min aka Jimin has become the first Korean solo artist to reach the top spot on the global Spotify chart. Additionally, a Korean soloist has sold over a million songs on Hanteo Chart. Currently, it is at its highest level ever. It is not at all surprising given the tremendous hype surrounding his album Face.
The BTS member has become the first Korean soloist to hit #1 on global Spotify streams for three of his solo songs, setting a record that is currently unmatched by any other Korean musician. The information was made public by Chart data, which is intended to tweet whenever a song by an artist receives more than 100 million Spotify streams.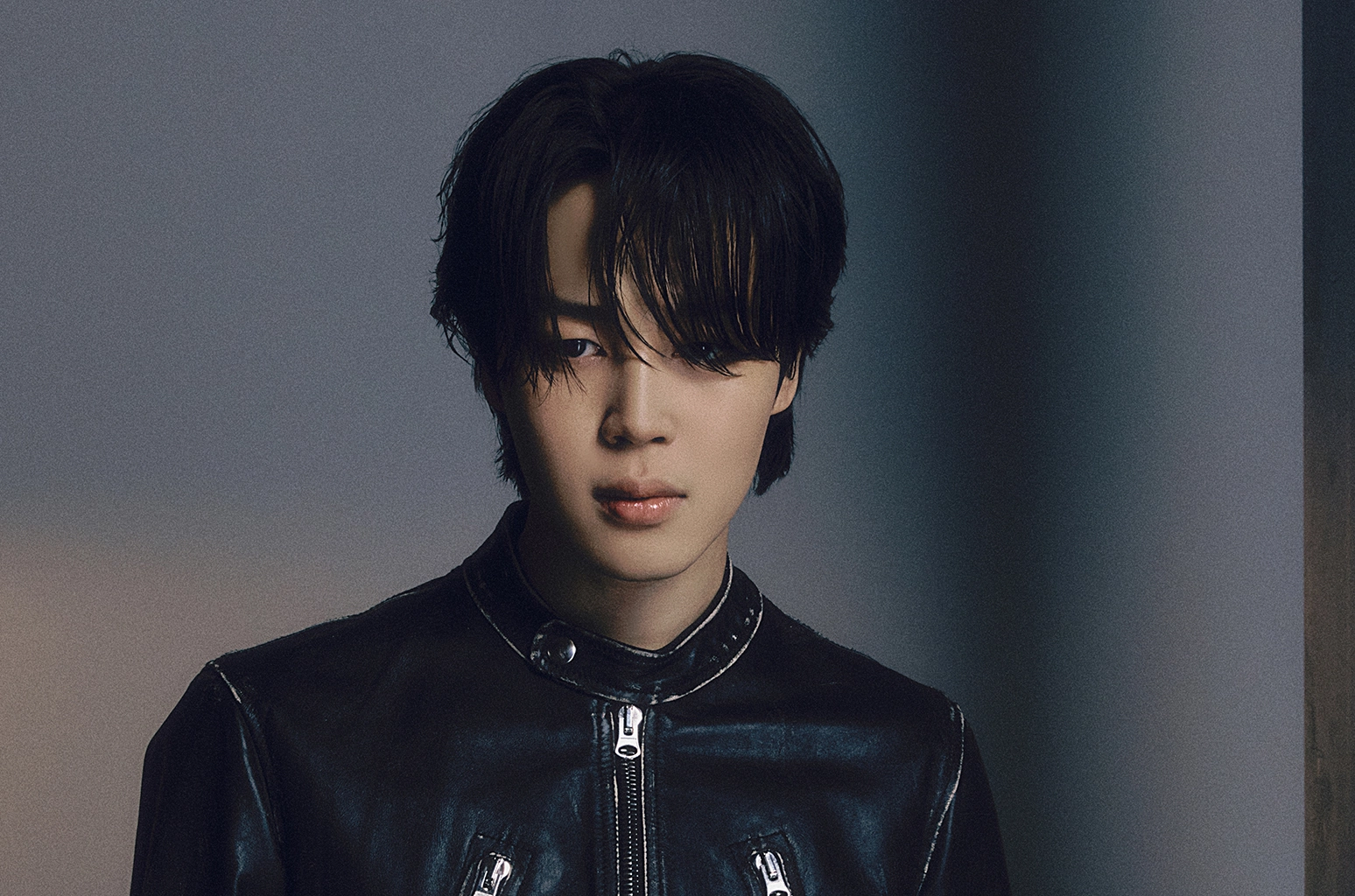 Jimin's beloved fans are now congratulating him on reaching this new milestone and are extremely proud of it.
Read more: "Where Are The Activist Stans Now?": BTS Member Jungkook Faces Backlash For Performing In Controversial Qatar World Cup Despite Being An UN Ambassador
Fans Are All In Praise for The Record Maker- Jimin
As of April 2020, Park Jimin's Lie, which he released as a solo artist, had amassed over 100 million streams, according to ‌the music streaming service, Spotify. His Serendipity followed it, and in September 2020, it reached another 100 million streams. Then, on November 10, his song Filter broke his previous Spotify record by passing the 100 million view threshold. 
Jimin has now achieved another victory with his debut album, Face. The member of BTS has just become the first K-pop soloist in Hanteo history to sell more than a million copies in a single day on global Spotify. Fans couldn't be ‌happier and proud of his solo debut's huge success in just one day.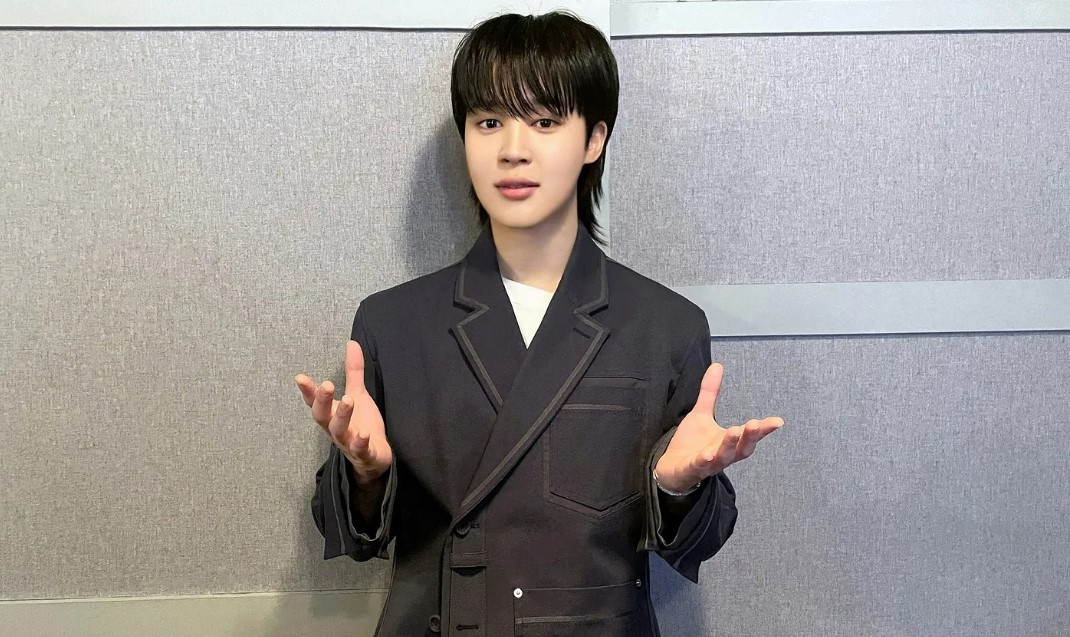 As a result, many of his fans have been congratulating him on social media. Check out what fans are saying:
Congratulations Jimine @BTS_twt … You Deserved it 💜

— EshaaL Sikandar⁷ (@UrmyparkFilter7) March 27, 2023
Yes !!!!!
You Nice Keep Going 👍
So proud of you Jiminie#Jimin_FACE #LikeCrazy_Jimin #Jimin_LikeCrazy pic.twitter.com/u2vKK5L87A

— Baby J | Set Me Free Pt.2 🔥 (@1997babyj) March 27, 2023
JIMIN RECORD MAKER
HISTORY MAKER PARK JIMIN #LikeCrazy_Jimin #JIMIN

— 𝓚𝓲𝓻𝓪 𝓟𝓪𝓻𝓴 𝓙𝓲𝓶𝓲𝓷🪞 🅵🅰🅲🅴🪞 (@Kiraparkjimin13) March 27, 2023
No one is on his level

— ◦⊱🩷⊰◦ (@TaePendragon) March 27, 2023
Congratulations. you are the face of korea . we thank you for paving the way for kpop & korea

— BLACKPINK IN UR AREA🖤💗 (@badestbih) March 27, 2023
The album has also received praise from well-known critics for capturing listeners' attention with its captivating vocals, intriguing instrumentation, and of course, the message it conveys.  
Read more: BTS Stars Confirmed To Undergo Mandatory Military Service After Superhit Live Show In Busan, Expected To Regroup In 2025 Despite Being Initially Considered To Be Exempted
More Records Set by Jimin With Face
The Korean market tracker Hanteo Chart estimates on March 24 that Face sold 1,021,532 copies. It was the first time a solo album by a Korean artist had sold more than a million copies on its opening day.
The record was previously held by South Korean singer Lim Young Woong, whose debut solo album, Im Hero, sold 940,624 copies on its first day of release in 2022. Jimin, the recently appointed global brand ambassador for Dior, broke that mark.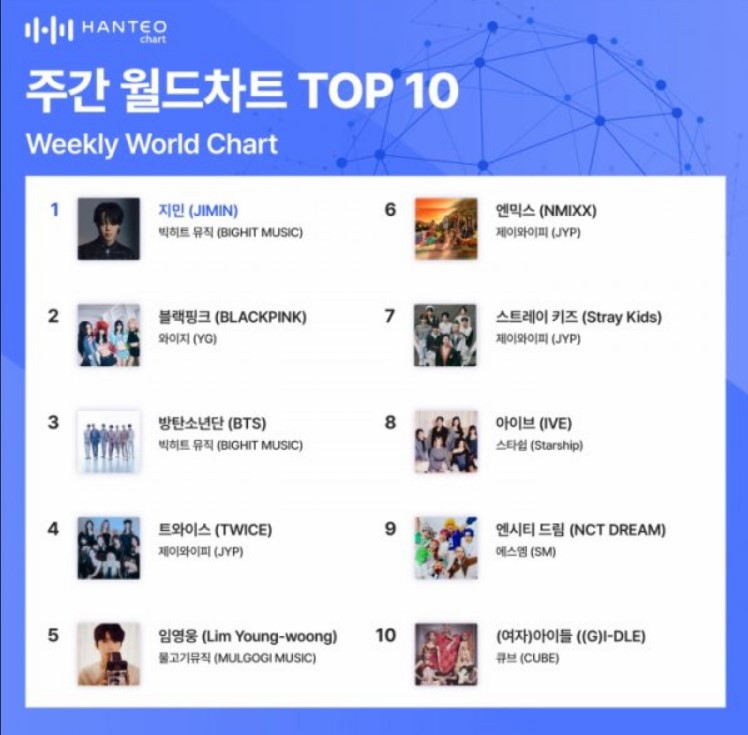 Jimin's debut album took the top spot on other charts as well. On the day of its release, it topped both the Japanese music chart- Oricon's Daily Album Ranking, and the 63-regional iTunes Top Album chart.
The album's songs have already achieved huge success. Within ten hours of its release on March 17, the song Set Me Free Pt.2 rose to the #2 spot on iTunes in more than 110 nations. He became the first person to hold a position in more than 100 nations as a result of his accomplishments.
Read more: BTS Stars Confirmed To Undergo Mandatory Military Service After Superhit Live Show In Busan, Expected To Regroup In 2025 Despite Being Initially Considered To Be Exempted
Source – Hanteo Chart; Chart Data