Conor McGregor News:
8.00 PM PT: Conor McGregor applied for bail and walked out of the Miami-Dade County Jail a little while ago. He was quiet without the haughtiness of a billionaire as he was escorted to a waiting SUV.
5.16  PM PT: Conor's attorneys released a statement on his arrest.
"Last evening Conor McGregor was involved a minor altercation over a cell phone that resulted in a call to law enforcement. Mr. McGregor appreciates the response of law enforcement and pledges his full cooperation."
Venue?
Connor McGregor smashed the phone of his fan outside Fontainebleau hotel in Miami Beach when he was clicking his photo. Conor Mcgregor was soon arrested in Miami after that, in his home.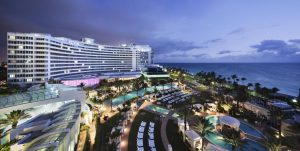 Also Read: 32 Absurdly Hot Alexandra Daddario Pictures
What happened?
The police report says that at around 5 AM Monday, the owner of the phone was walking out of the hotel at the same time as Conor. When the fan spotted Conor Mc Gregor, he attempted to take a photo. Conor had an altercation with fan and ended up slapping the victim's phone out of his hand. The phone fell to the ground. It is alleged that McGregor stomped on the phone several times, damaging the phone beyond repair.
Later, Conor McGregor picked up the phone and walked away with it without even apologizing to the fan, making it a robbery case.
Conor McGregor Arrested Under Robbery Carges
The incident was captured on surveillance video clearly and there is a video recording of the client's abuse.
After the incident, Conor went back to the Miami home where he is staying. The victim subsequently filed a police report in the nearest police station. Cops arrested Conor McGregor in his home at Miami just before 6 PM ET and took him to jail. They booked him under robbery/strong-arm and criminal mischief over $1,000. He is currently let out on $12,500 bail.
Why is Connor in Miami?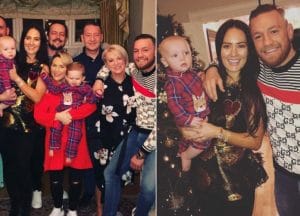 He is staying in South Florida over the last few days with his girlfriend, Dee Devlin, and their son, Conor Jr. Conor and his family were celebrating his mother's birthday in Miami after renting out the Versace Mansion for the party.
Previous sentencing:
The new arrest comes at a bad time because Conor McGregor was arrested recently and had  just completed his sentence in the dolly attack case. He had to complete 5 days of community service at churches in Brooklyn and undergo an anger management class.
If Conor is found guilty in the phone smashing case, Florida will take Conor's previous arrests into consideration during sentencing.
Thanks for your feedback!