The CW went on its annual break, but not without giving its viewers an early New Year gift, by dropping the most significant crossover in cinematic comic book history. The massively ambitious Crisis on Infinite Earths has the Arrowverse bursting at the seams.
The crossover has been planned as a five-part series, the first three episodes have the Arrowverse in crumbles, and only a few defenders remain in the multiverse against the looming danger that the Anti Monitor poses.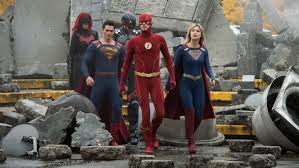 The last two remaining episodes had just been teased with the trailer for both episodes only a few hours ago. So without further ado, let's get into it, shall we?
Fair warning spoilers ahead!
The story till now
After the three episodes, we now find our heroes, the Paragons who are a loss of what to as they find themselves at Vanishing Point, with the knowledge that the Anti Monitor has as far as they know, won. But it's not quite the end yet.
The crossover till now has been extremely wholesome for long-time DC fans, with its various cameos and fan service moments. So we're hoping that the finale will tie it up with a pretty bow and bring it home for everyone.

So what's going to happen?
Part four, which releases on January 14th, is written by Marv Wolfman & Marc Guggenheim and is titled Stuck in the Vanishing Point. In the episode, the Paragons are looking for an escape route. The situation is made increasingly futile by the disappearance of The Flash (guest star Grant Gustin). But, hope returns in the shape of (Stephen Amell), who then goes on to tell everyone that he has transformed into something else. All this while, the origin tale for The Monitor (guest star LaMonica Garrett) as well as the Anti-Monitor are also showcased. Glen Winter directs the episode.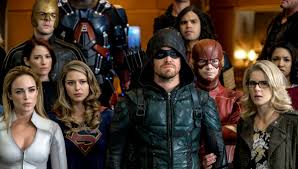 The crossover brings together all the stories from the Arrowverse — The Flash, Arrow, Legends of Tomorrow, Batwoman, and Supergirl — the crossover added Black Lightning into the chaotic mix as well. The consequences of the events are almost as blood thumping as the finale. What happens here will have ramifications on all the shows in the future.
Part Four of Crisis on Infinite Earths' airs on January 14th. Have you been watching, what do you think of the first three episodes? Let us know in the comments below!
Source: Comicbook