Actor Deborah Ann Woll opens up about her anxiety about not being able to secure a role. She is known for her appearance in Marvel's TV series Daredevil. 
What do we know?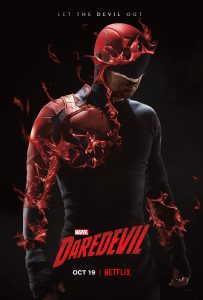 Wol has been struggling with self-doubt regarding this issue even before the coronavirus crisis hit us.
She opened up about her mental health to  Joe Quesada, who is Marvel's creative director. On Joe Q's Mornin' Warm-Up, she talked about how she fears that she might not be able to secure another acting job.
She mentions that as actors and artists, we invest a part of our soul in the job.
So much so that it becomes a part of their identity. Hence, she doubts her self-value over not being able to secure a role.
When did Wol last appear on the screen?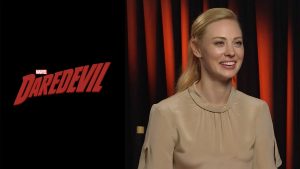 It's been two and a half years since Netflix canceled all the Marvel-inspired TV series even though the executive producer had said that they have an idea for at least three more seasons of Daredevil. 
Deborah Woll has acted in Daredevil, True Blood and some episodes of The Punisher and The Defenders. 
She expressed her dilemma saying  "And part of my brain goes, 'No, you're just being crazy, calm down.'
But the part of me that loves [acting] and the problem with being an artist and an actor, and any of these professions where you put a piece of your soul into your work, is that it becomes a part of your identity."
What does the future hold for Wol?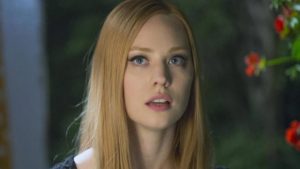 Following this, the coronavirus crisis has also made a large impact on the entertainment industry. All the theatres are shut down, and there are no new acting job prospects.
Thus, making it more difficult for Woll to deal with her anxiety. Although there has been a great uproar from fans to continue Daredevil under the movement #savedaredevil.
The movement has stirred a lot of attention with celebrities chiming in as well.
We can all agree that we have struggled with some sort of anxiety when it comes to our identities, whether it is work-related, academic or just general existential crisis. We can do nothing more than supporting our favorite actors and hope that they re-appear on screen.
Sources: comicbook.com, independent.co.uk