Jennifer Lopez was making quite a statement during her new movie Shotgun Wedding premiere night. The actress married her long love, Ben Affleck, last year in an intimate wedding. The couple is dealing with difficult times as they are settling in together. They are managing their blended family with children they share from their previous marriage. Lopez and Affleck have their little romantic storyline. Set to marry two decades ago, the new power couple ended up marrying other people before finally finding their way to each other.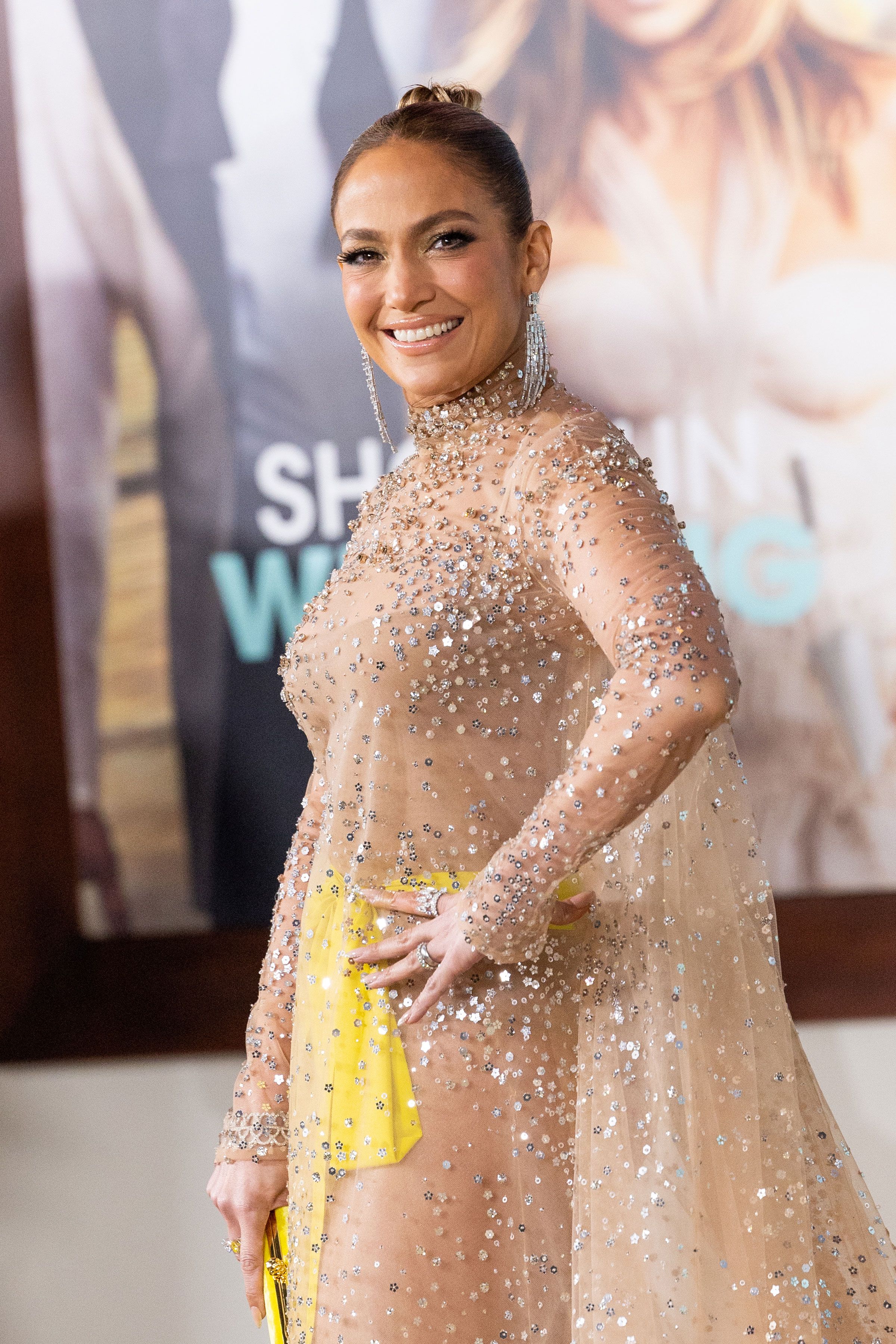 The duo rekindled their romance after ending their previous relationships. But their wedding life seems in trouble, with the actor's ex-wife, Jennifer Garner coming between them. JLo recently tried to make headlines as she wore a naked dress on the red carpet of her latest movie premiere. 
Read More: "This time I absolutely had a little PTSD": Jennifer Lopez Confesses She Was Under a Lot of Stress After First Marriage With Ben Affleck Fell Apart
Jennifer Lopez wears a naked dress to 

the

Shotgun Wedding

 premiere
The Shotgun Wedding movie premiere in Los Angeles saw Jennifer Lopez in a breathtaking outfit. The actress brought out the most dramatic sheer dress of 2023 till now. She made quite an entrance wearing a see-through Valentino haute couture gown. The gown from Pierpaolo Piccioli's Autumn/Winter 2022 is donned with sparkles. She added glitz to the crystal-covered outfit with shoulder-dusting diamond chandelier earrings and a heavy chain bracelet. 
Lopez, to compliment her look, wore her hair up in a bun. The gown had a mock turtleneck and long sleeves. It trailed behind the singer in a billowing silhouette. The dress had a bright yellow bow wrapped around the waist underneath.
The fabric of the gown was fully covered in silver and gold sequins. To complete her look and coordinate with the ribbon, JLo got a boxy velvet clutch. With her makeup, she went for a dusty smoky eye shadow and a glossy nude lip. 
This bold statement piece worn by the Marry Me singer comes with her being in desperate need of coming into the limelight. There has been trouble in her marriage with Ben Affleck. The rumors state the reason is the actor's ex-wife Jennifer Garner. The actor is trying to get help with his ongoing marital problems from Graner, and that is troubling his new wife.
Read More: Jennifer Lawrence Was Embarrassed While Requesting Jennifer Lopez to Dance With Her After Jimmy Fallon Ditched Their Initial Plan
Jennifer Lopez joined by husband Ben Affleck at
Shotgun Wedding
 Afterparty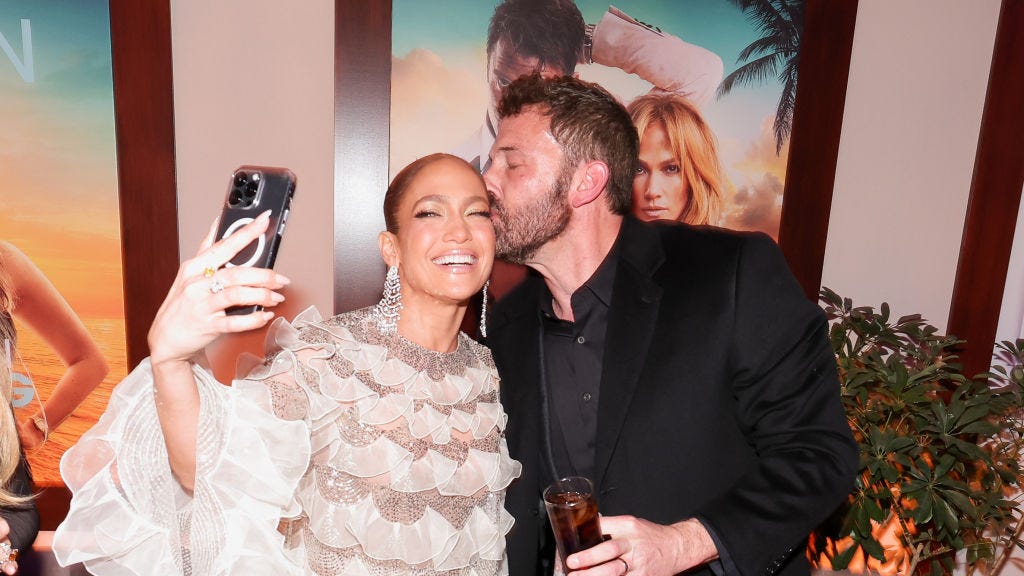 The 53-year star was joined by the Gone Girl actor for her Shotgun Wedding after-party. She shared an Instagram Live on her account, and it was clear that the party was a blast. The couple shared a sweet moment. The mother of two received a sweet kiss from her husband at the party. She also shared her emotions and excitement for the movie. 
For the after party, the actress again went with Valentino's haute couture. She wore a stunning minidress with contrasting strips of glittering, sheer fabric and transparent white ruffles. She accessorized the look with fishnet stockings adorned with pearls, a handbag covered in silver glitter, diamond chandelier earrings, and extremely high platform heels.
Shotgun Wedding will be available on Prime Video from January 27, 2023.
Read More: "I'm insecure, I suffer in silence at times": Jennifer Lopez Admits She Doesn't Have a Perfect Life Despite Marrying Ben Affleck
Source: Elle