Machine Gun Kelly (real name Colson Baker) and Megan Fox's relationship has hit a snag, and it's possible that their whirlwind romance may not survive for long. The couple's complicated relationship is still on the rocks, and it may require a significant breakthrough to work.
The actress was recently seen partying without her engagement ring to enjoy an Oscars afterparty alone amid their split-up rumors.
Things became more complicated when Machine Gun Kelly performed at the Houston Livestock Show and Rodeo in Houston, Texas, on Tuesday night. The rapper-turned-rocker was seen chatting with a mystery blonde girl inside four season hotel bar. This event happened two days after his fiancée ditched her engagement ring to enjoy an Oscars party amid breakup rumors.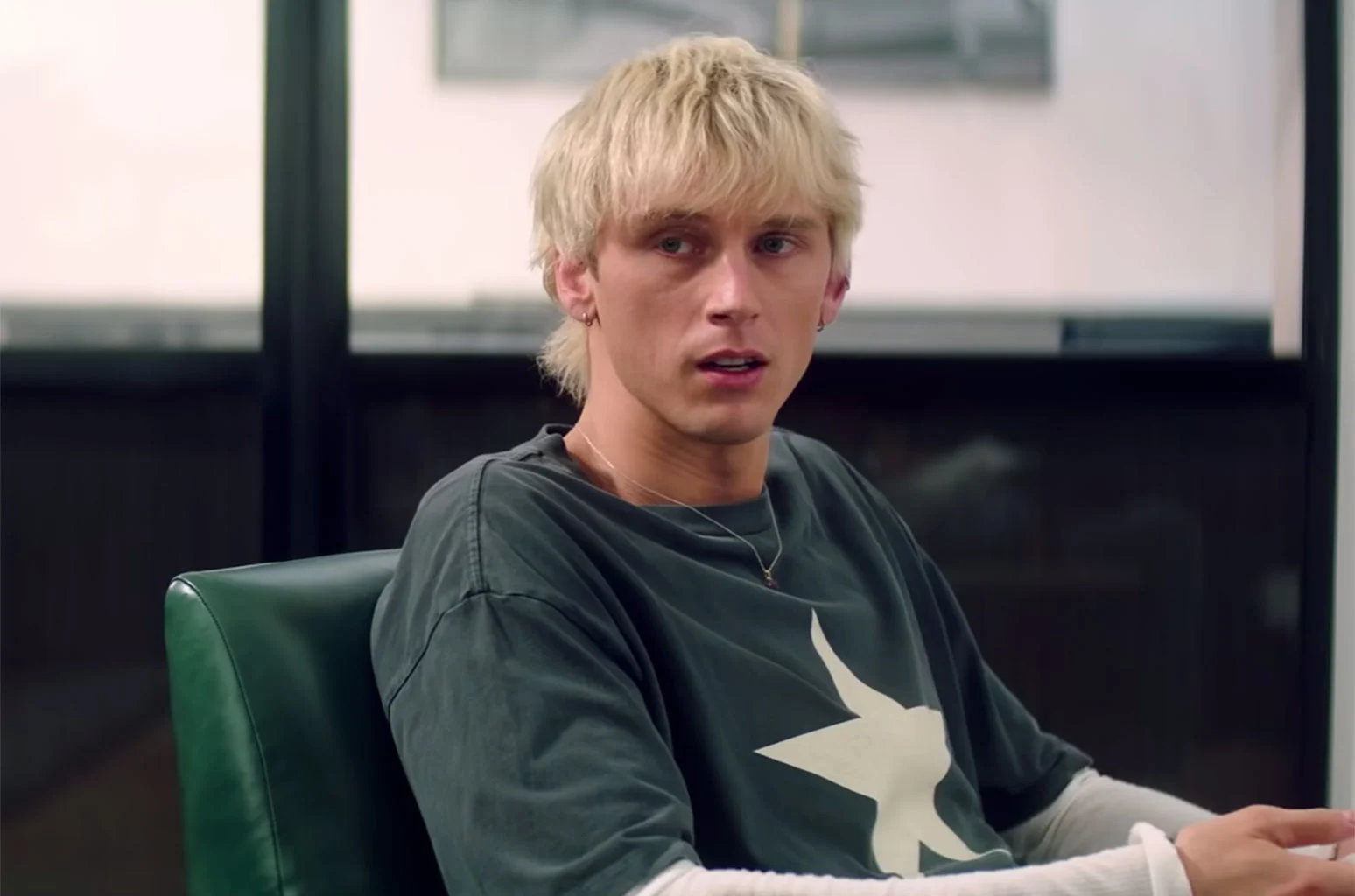 So, who is this mysterious girl? Is he trying to fill a void? 
Also Read: 'They Are Broken Up. She Wants To See What They Can Salvage': Machine Gun Kelly Reportedly Still Wants To Be Back With Megan Fox Despite Allegedly Cheating On Her With Sophie Lloyd, Attending Couples Therapy With Her
Machine Gun Kelly Is Spotted With A Mystery Blonde
Machine Gun Kelly was spotted drinking with another woman on March 14, despite rumors about his breakup with Megan Fox.  
The My Bloody Valentine singer and an unidentified blonde were photographed at a hotel bar on the day ‌he performed at the Rodeo Houston concert, according to Radar Online. In the photos, MGK was seen typing on his cell phone while talking to this mysterious girl, who appeared to be staring at him intently.
He wore a t-shirt and a flannel with a dark-colored baseball hat that he wore backward, allowing his signature blonde locks to peek out. The woman, with whom he appeared to be friendly, dressed casually in a plain white top and a leather jacket.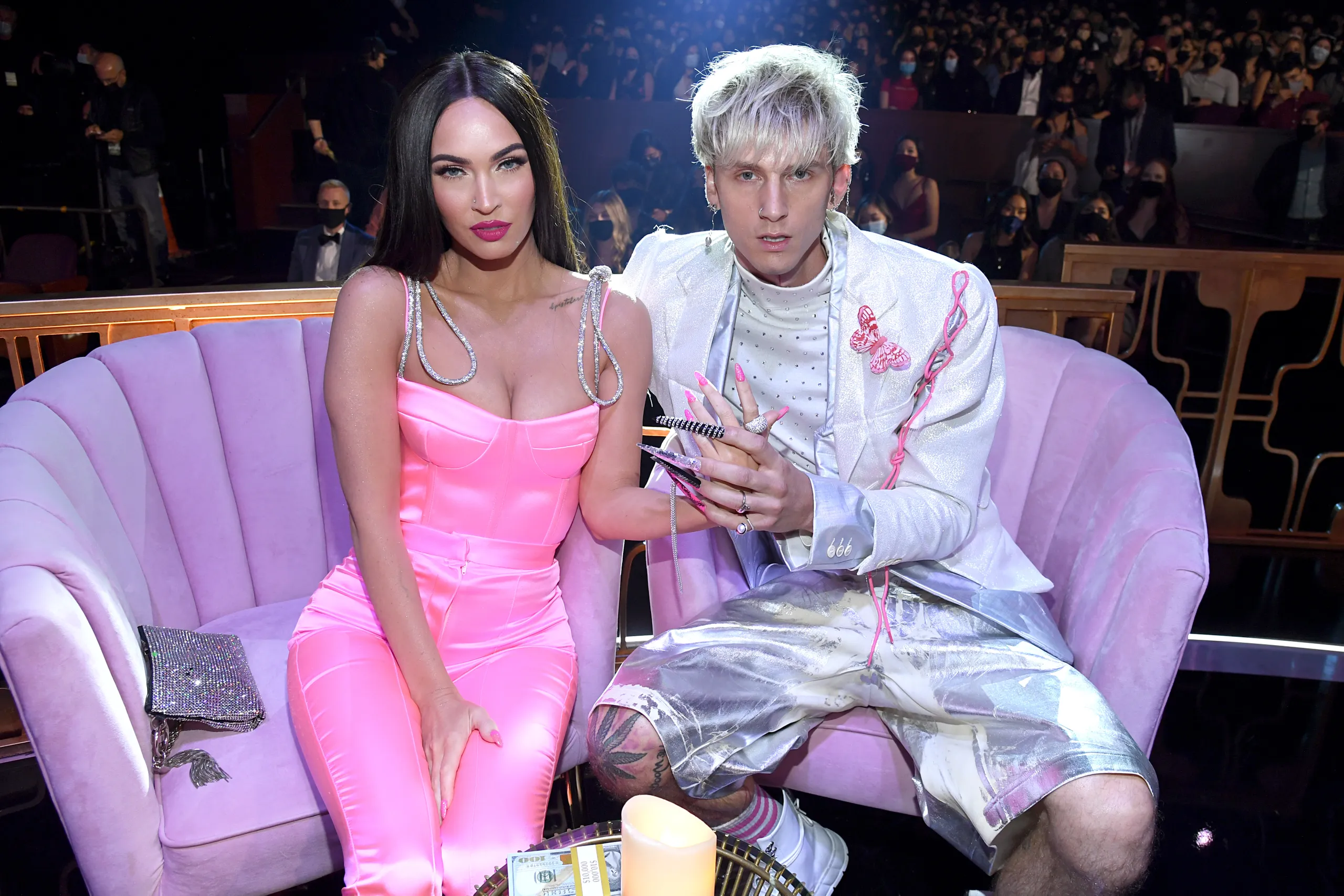 It's unclear whether they met at the bar or if they've known each other for a while, but MGK didn't try to hide their interaction in the crowded bar.
The mysterious sighting occurred around 5 p.m. at the bar, just before MKG took the stage at this year's Houston Livestock, where he admitted his "life is in shambles." According to Radar Online, MGK's visit to the bar was "brief."
Also Read: "We Regret Any Hurt She Experienced": Razzies Publicly Apologize For Nominating 12-Year-Old Ryan Kiera Armstrong As Worst Actress
They Tried To 'Make Things Work' in Their Relationship
After dating for over a year, they got engaged in January 2022 and had a "big fight" over Super Bowl weekend in February, according to a source who spoke exclusively to Us at the time. 
As per Us Weekly, "[Megan Fox] isn't sure where things stand with Colson, and it's complicated at the moment. They're still working on their relationship because the love they had was a real deal." 
Before leaving her Instagram account, the Tennessee native responded to a social media user who claimed Fox's post implied Machine Gun Kelly was unfaithful. "He probably got with Sophie," a fan commented on the actress' post, referring to MKG's guitarist, Sophie Lloyd.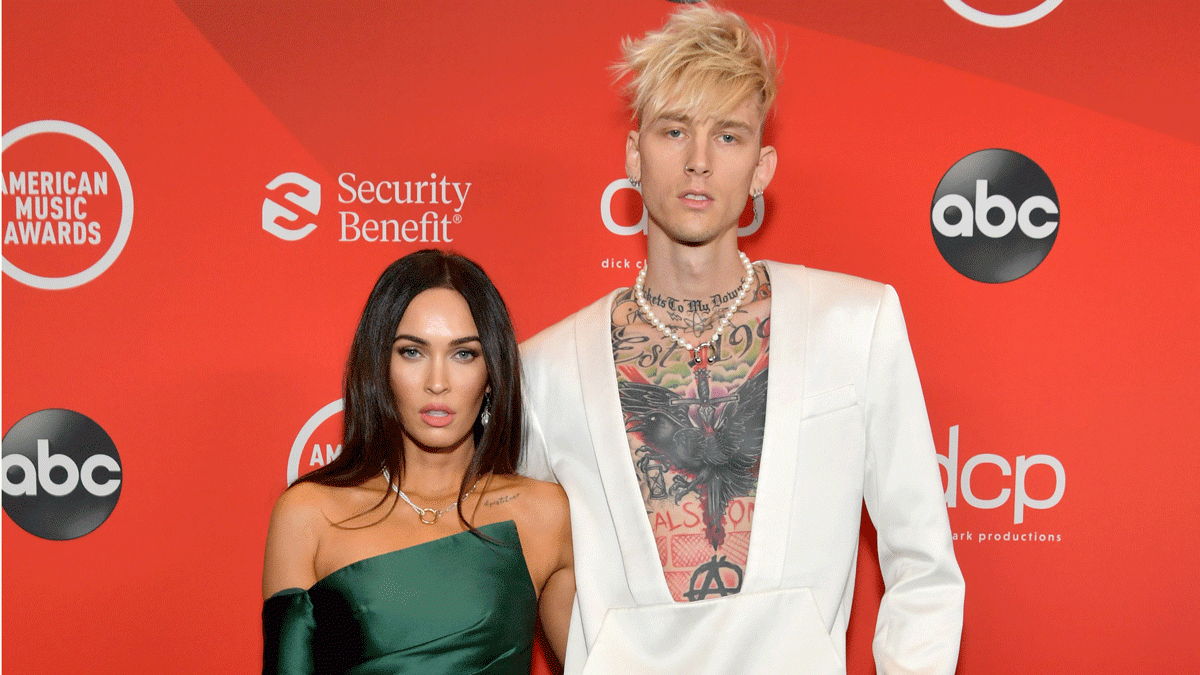 For records, Fox shares three sons with her ex-husband, Brian Austin Green.
Earlier this month, a source told Us exclusively that the Transformers star debunked the rumors even further on her reactivated Instagram account. On the other hand, Green has "no opinion" about the Hope & Faith alum's ongoing relationship problems. 
Also Read: Megan Fox Seemingly Confirms She's Single After Dumping Machine Gun Kelly Amidst Cheating Rumors
Source- Radar Online