Margot Robbie is an Australian actress and producer. She was in the headlines a few months back for her upcoming movie Barbie. The actress has won several honors throughout her career. She has also been nominated for two Academy Awards, three Golden Globe Awards, and five British Academy Film and Television Awards. Time magazine also named her one of the 100 most important people in the world in 2017, while Forbes listed her as one of the highest-paid actresses in the world in 2019. The actress was recently spotted to be wiping away tears just sometime after she visited Cara Delevingne's house and it is currently the talk of the town.
Margot Robbie seemed distressed after leaving Cara Delevingne's house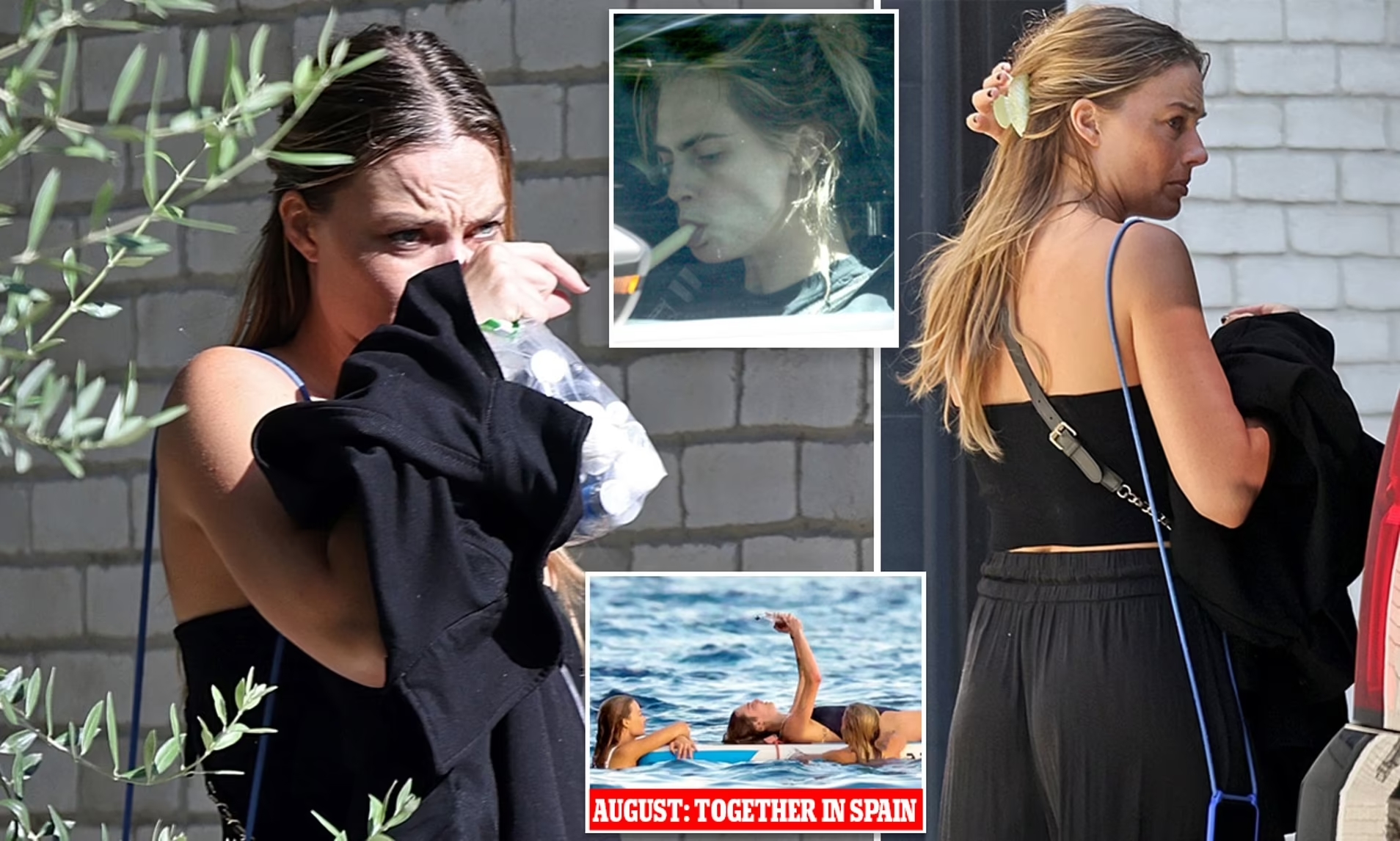 The Suicide Squad actress was spotted leaving the house of her friend Cara Delevingne on Monday around 1 pm. Margot Robbie showed signs of distress just a few hours after she left her friend's house, in pictures released by the Daily Mail. The 32-year-old actress seemed to be wiping away tears while she was spotted traveling around 5 o'clock. The Barbie star was on her way to the Los Angeles International Airport at that time. She wore a black strapless top with matching sweats, and her hair was clipped back. This all took place after she was seen leaving Delevingne's home in West Hollywood just four hours ago. It is still unknown whether Cara Delevingne was home at the time of her visit.
Also Read: "She's getting ghosted by her friends": Amber Heard Left Fending For Herself As 'Close Friends' Cara Delevingne, Kristen Stewart, and Margot Robbie Turn Their Backs On Her
Cara Delevingne and Amber Heard's secret cult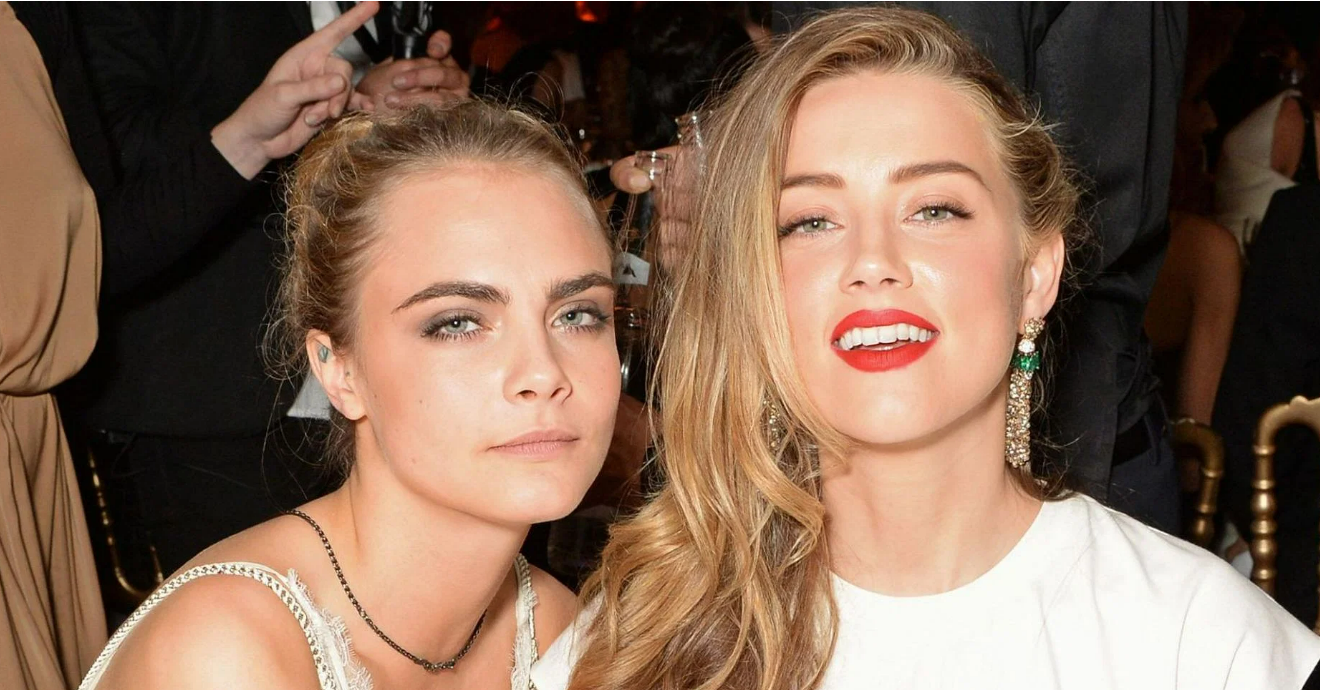 Amber Heard has been accused of running a satanic s*x cult for the entertainment of socially inept billionaires. It has been also claimed that Cara Delevingne and Elon Musk were also a part of this cult. They allegedly made struggling actresses commit dishonorable acts in front of wealthy and big named celebrities. These parties involved excessive drinking, MDMA use, and even sexual conduct. Johnny Depp also alleged that Elon Musk and Cara Delevingne were involved in a threesome with Amber Heard in their residence. The leaked elevator kissing video and picture purportedly featuring Amber Heard kissing Elon Musk and Cara Delevingne have made all these claims even more convincing.
Also Read: 'I Had Three Tequilas And Then I Took My Clothes Off': Margot Robbie Reveals How She Prepared For Her First Sex Scene With Leo Dicaprio
Was the Barbie actor forced to be a part of something shady as well?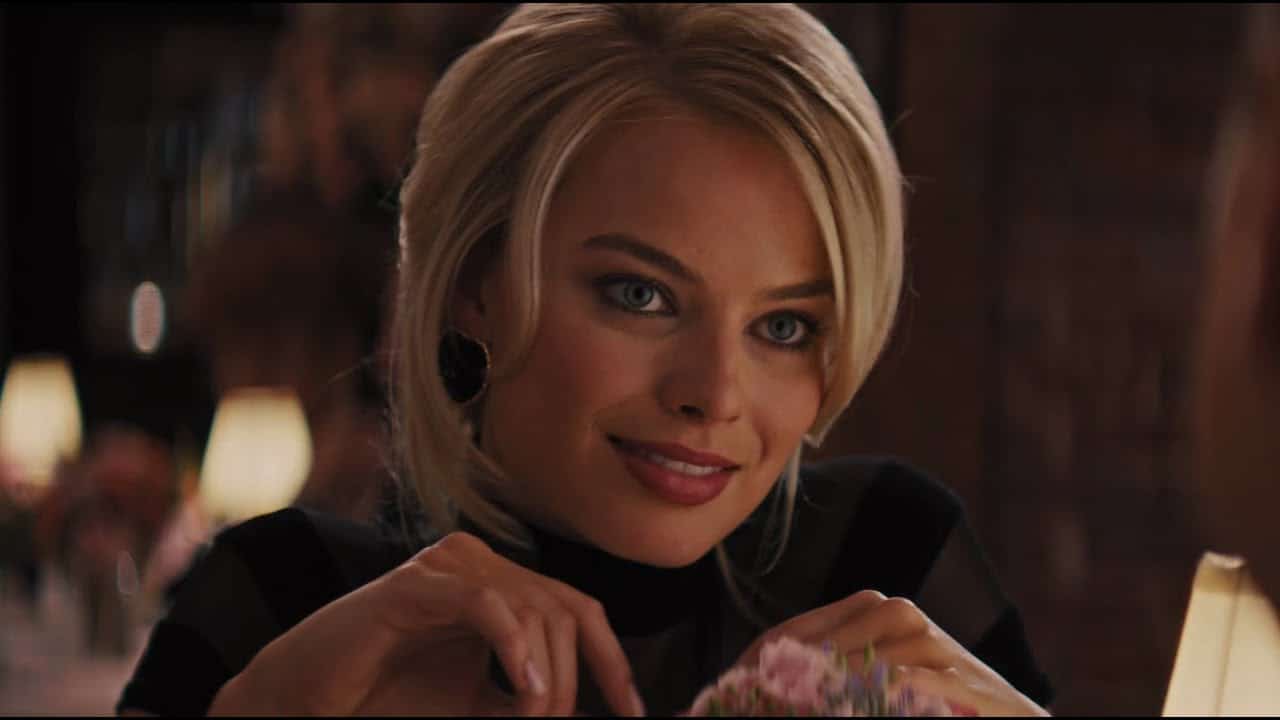 Since the incident of Margot Robbie leaving Cara Delevingne's house in a distressed state, people have been greatly discussing it. The media is trying to speculate as to what must have transpired while she was in there. Fans have their own theories regarding it too which are being posted and tweeted about. It has been noted that according to reports, Margot Robbie, Cara Delevingne, and Amber Heard were friends. The three apparently used to hang out and party together previously.
Some fans have started to wonder if what happened was related to Amber Heard and if she is worried about her. While others specifically mention Cara Delevingne and Amber Heard allegedly being part of the s*x cult for billionaires. "Did she force her to join the cult?" a fan tweeted regarding the incident. People are also concerned that maybe Margot Robbie is being forced to be a part of that cult.
Also Read: Ryan Gosling, Margot Robbie's Staggering Salary For 'Barbie' Makes Even Tom Holland's No Way Home Salary Feel Like Chump-change
Source: Twitter