Dillon Danis and Logan Paul have been making headlines for a long time. Whether it is a verbal spat between the duo on social media or bringing Logan Paul's fiancee Nina Agdal's name into the online feud- reputed Bellator MMA and the influencer leave no stone unturned to pull each other down.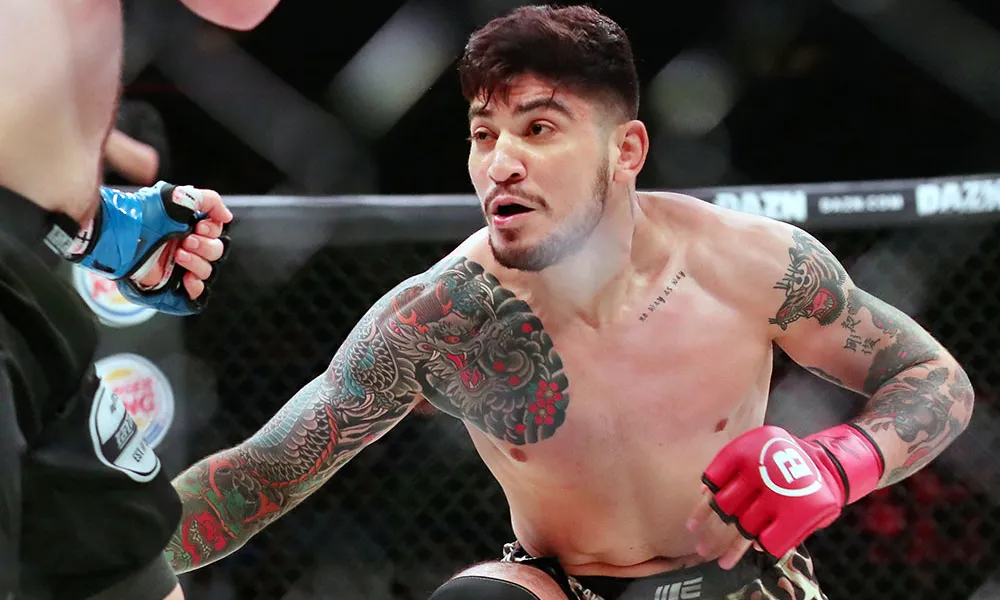 Read Also: "He is going to declare bankruptcy": Logan Paul and Nina Agdal Have Some Wild Intentions For Dillon Danis After His Endless Vile Insults on Social Media
Recently, the MMA fighter diverted the media attention with a viral video, where he was seen taking the lie detector test. According to the video he went on to give a confusing reply about his face-off with Logan Paul scheduled for October 14.
Dillon Danis Hints He Might Not Fight Logan Paul In The October 14 Match
According to a viral video on the internet, Dillon Danis refused to give a proper answer on whether he looks forward to the much-hyped face-off with Logan Paul. The MMA fighter appeared on the YouTube channel of DAZN's Boxing chat show. He was asked by host Ashley Tebi whether he was looking forward to fighting Logan Paul on October 14th or not, the confusing reply of Dillon Dannis has given birth to speculation around the much-hyped face-off.
Dillon Danis refuses to confirm or deny Logan Paul fight on lie detector test 👀🥊

"Are you 100% going to fight Logan Paul on October 14th?"

Dillion Danis: "Maybe" pic.twitter.com/R79KlYPY4P

— Esthetics (@EstheticsNS) October 10, 2023
Read Also: "I Found My Future Wife": Logan Paul is a Hopeless Romantic and the Fairy Tale Story of Him Falling in Love With Nina Agdal Proves It
Ashley Tebi asked-
"Are you 100% going to fight Logan Paul on October 14th?"
To which Dillon Danis did not give a straightforward reply. He said-
"Maybe"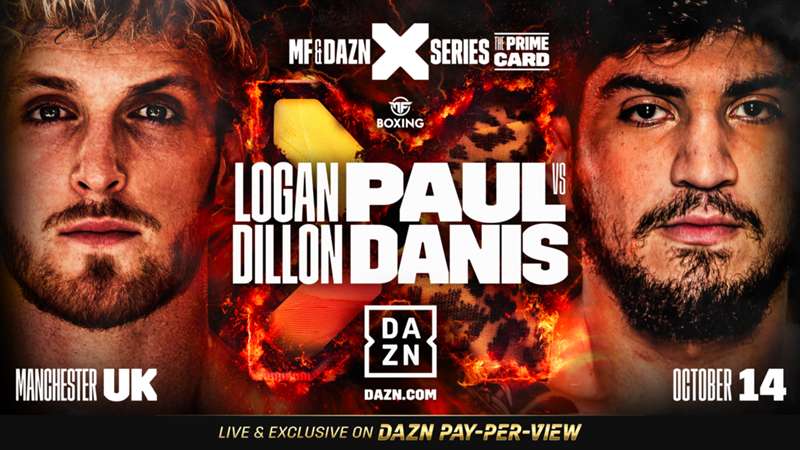 Read Also: Dillon Danis Will Give Away His Entire Boxing Fight Purse to Logan Paul Under 2 Conditions
On being hooked to the lie detector, he went on to speak about Logan Paul too. He said-
"I think he's a scumbag, I think he's egotistical, he bullies people that don't have the same opinion as him, he makes them sign NDAs and lawsuits and all this s***, I just don't respect him as a man or a boxer, I think he's good in WWE, I'll give him that but I don't respect him as a person."
He further added-
"He's terrible, he goes down in one, he's not a fighter, he's been spoonfed everything he's ever had in his entire life and I'm just going to break him. He's never seen the kind of tenacity that I bring so he's going to f***ing break under the pressure. I don't think he has power, I think he has arm punches, skinny legs and all upper body, it's arm punches and I won't even feel them."
The Bellator MMA star hasn't been in action for the past four years due to his knee injury after being an active part of MMA
Dillon Danis Admits Taking $100,000 Loss To Be Allowed To Fight Logan Paul
According to a report published by the media outlet The Mirror, Dillon Danis claimed that he had to take a $100,000 cut in order to get permission from the Bellator to fight against Logan Paul. Due to a serious knee injury, the MMA fighter was out of action for the past four years. Logan Paul even spoke about the remuneration issue in an online spat with Dillon Danis. The professional boxer said-
"You know what's funny about Bellator? You had to pay Bellator $100k just to be allowed to fight here," 
Dillon Danis further replied-
"Because even your boss Scott Coker knows that you're not cut out for MMA, it is that, Dillon."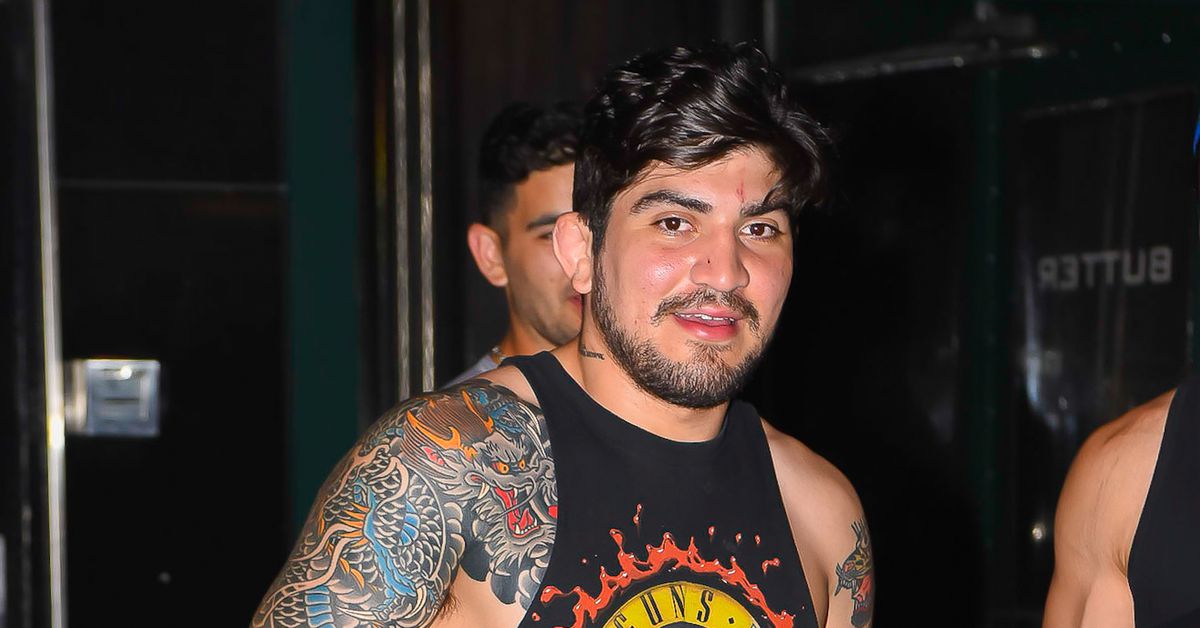 Read Also: Nina Agdal Finally Gives Up, Hits Dillon Danis With a Lawsuit After Logan Paul Claims the Trolling Has Not Damaged Their Love Life
Scott Coker further added-
"Okay I'm wasting my f***ing time with this guy, I'll get $100k at least if I go let him get his a** kicked by Logan Paul."
Dillon Danis responded to Logan Paul's claims and  said-
"It wasn't that, it's because they work with Showtime which is a competitor. He doesn't really know, he doesn't pay attention to that stuff – this guy is like 15 years old."
The much-hyped face off between Dillon Danis and Logan Paul will be held on 14th October at the AO Arena in Manchester, England. It would be live-streamed on DAZN.
Thanks for your feedback!