Ever since Matty Healy got linked to Taylor Swift, The 1975 singer has received a lot of attention, but most of it is not for the right reasons. Swift's fans, the Swifties, have been constantly pointing out the man's flaws and why their idol should not date him ever. The two sparked dating rumors after the Red singer broke up with her last boyfriend Joe Alwyn, a month earlier.
However, the fans do not seem to like the idea of Swift dating Healy as far as it can be seen. Moreover, a recent incident where The 1975 lead singer kissed his security guard at a concert has further made people more annoyed at him.
Matty Healy Receives Backlash From Fans After Kissing a Male Security Guard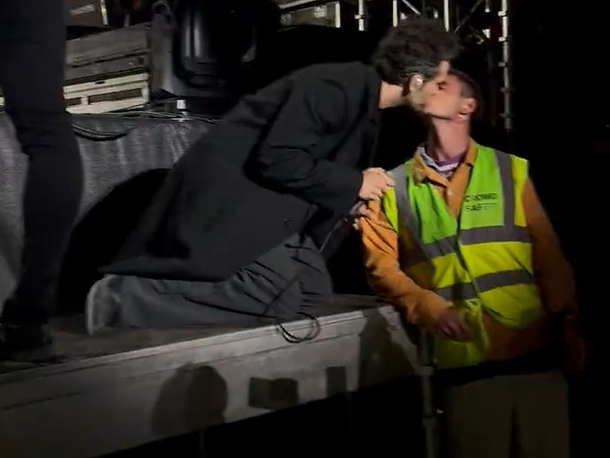 When it comes to weird activities, The 1975 singer Matty Healy is not new to it. He was once reportedly caught watching adult content by people around him. Following this, the singer received major backlash, not for what he was watching, but for the specific video that humiliated black women in an extremely s*xual way.
Also Read: Taylor Swift's Father is Concerned About Her Dating Life, Doubts Her Boyfriend is Using Her For Fame
Understandably, it did not sit right with many. And after he and Taylor Swift recently got linked romantically after the latter's break up with Joe Alwyn, Swifties could not help but express concern, as they do not seem to think he is right for the Lover singer.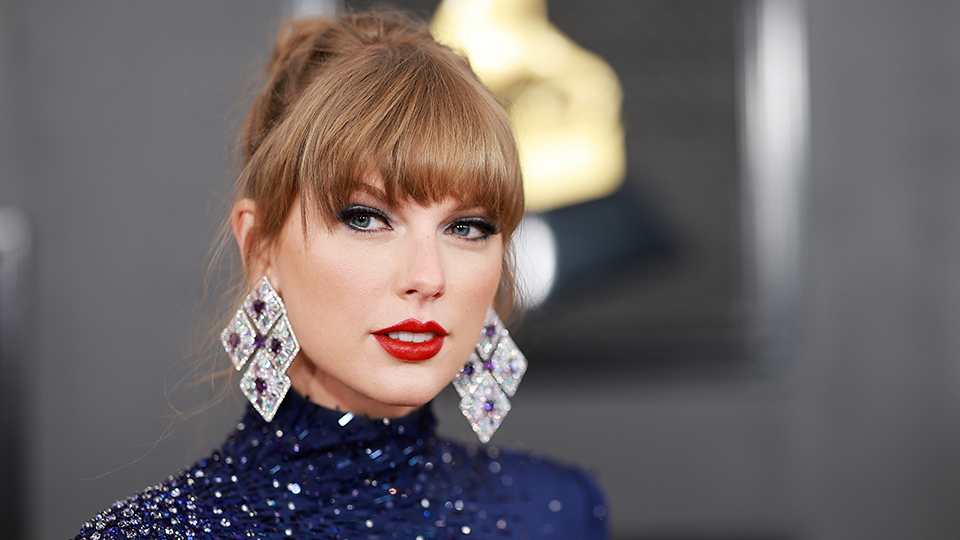 Adding to this, a recent incident where Healy kissed a bodyguard at a concert, has further brought more backlash. Fans took to Twitter to express their reaction.
I won't listen to Taylor Swift's music anymore until she breaks up with him

— سيري (@iinewjs) June 3, 2023
Taylor Swift, it's still time to move on. We will pretend all of this never happened.

— Kevin (@foxxworldd) June 3, 2023
d1sgusting man that does anything for some buzz

— ☆ (@beysrep) June 3, 2023
the things he does for attention💀

— MIGO ᵕ̈ (@migosaur) June 3, 2023
hopefully taylor isnt with him

— sam ❦ (@endedbysam) June 3, 2023
It is not surprising to see fans tweeting about Healy and Swift's rumored relationship. The pair met way back in 2014 when Swift attended The 1975 concert with Ellie Goulding and Selena Gomez. At the time there were dating rumors, however, it did not go anywhere.
Almost a decade later, they are romantically linked again. But till now, there has been no confirmation from either party.
Also Read: "Taylor Doesn't want me": Taylor Swift Would Never Date This American Singer Because He Is "Toxic"
A Brief Look At Taylor Swift and Joe Alwyn's Relationship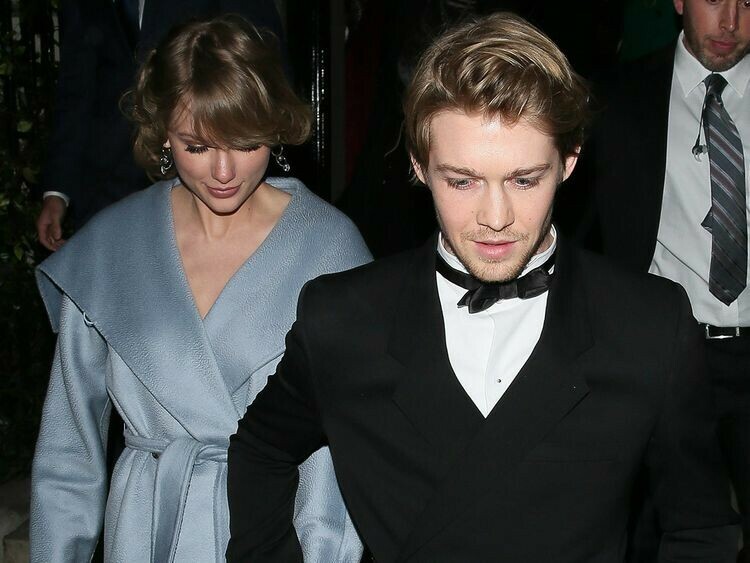 Out of all her relationships, Taylor Swift kept her now ex-boyfriend Joe Alwyn out of the spotlight as much as possible. The pair started dating back in 2016. A lot of things happened since then between them. Fans especially loved this relationship as they thought Alwyn had been perfect for Swift. And after six years together, there were speculations in the air about a possible engagement.
Unfortunately, the two ended things in April this year. It broke a lot of heart, but her decision has been respected nonetheless.
Also Read: Taylor Swift's Ex-Boyfriend Taylor Lautner Shuts Down Critics, Shows Off Incredible Physique After Disappearing from Twilight Fame
Source: Twitter