Kourtney Kardashian's 10-year-old daughter, Penelope Disick, posted her makeup routine on TikTok on Friday. While a lot of people found her video cute, many criticized it saying that Kourtney Kardashian should not let her 10-year-old explore cosmetics as it might damage her skin in the future. In the video, which is now deleted, Penelope Disick showed off her makeup routine and made sure she had a headband on to prevent the product from reaching her hair.
Penelope Disick posted her makeup routine on TikTok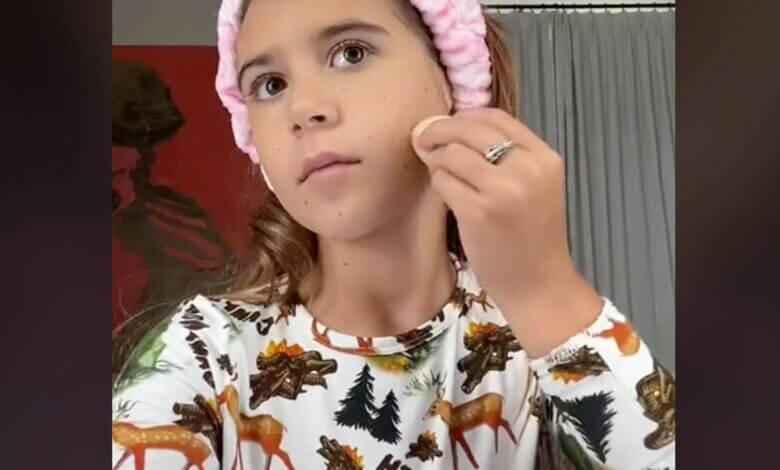 In the video, Penelope Disick first put on a pink headband to prevent any product from damaging her hair. She then added a serum to her skin to prepare it before applying concealer under her eyes, under her cheekbones, and on her forehead, and then using a blender product, she evenly blended it. Finally, she applied eye shadow, mascara, and lip gloss. She captioned the video, "Have a good morning
."
Also read: 'He's Been Excommunicated Because Priority Is Travis': Kourtney Proves She's Just As Wicked As Kim Kardashian, Ostracizes Scott Disick After Marrying Travis Barker Like Kim Kicked Out Kanye
Kourtney Kardashian was later criticized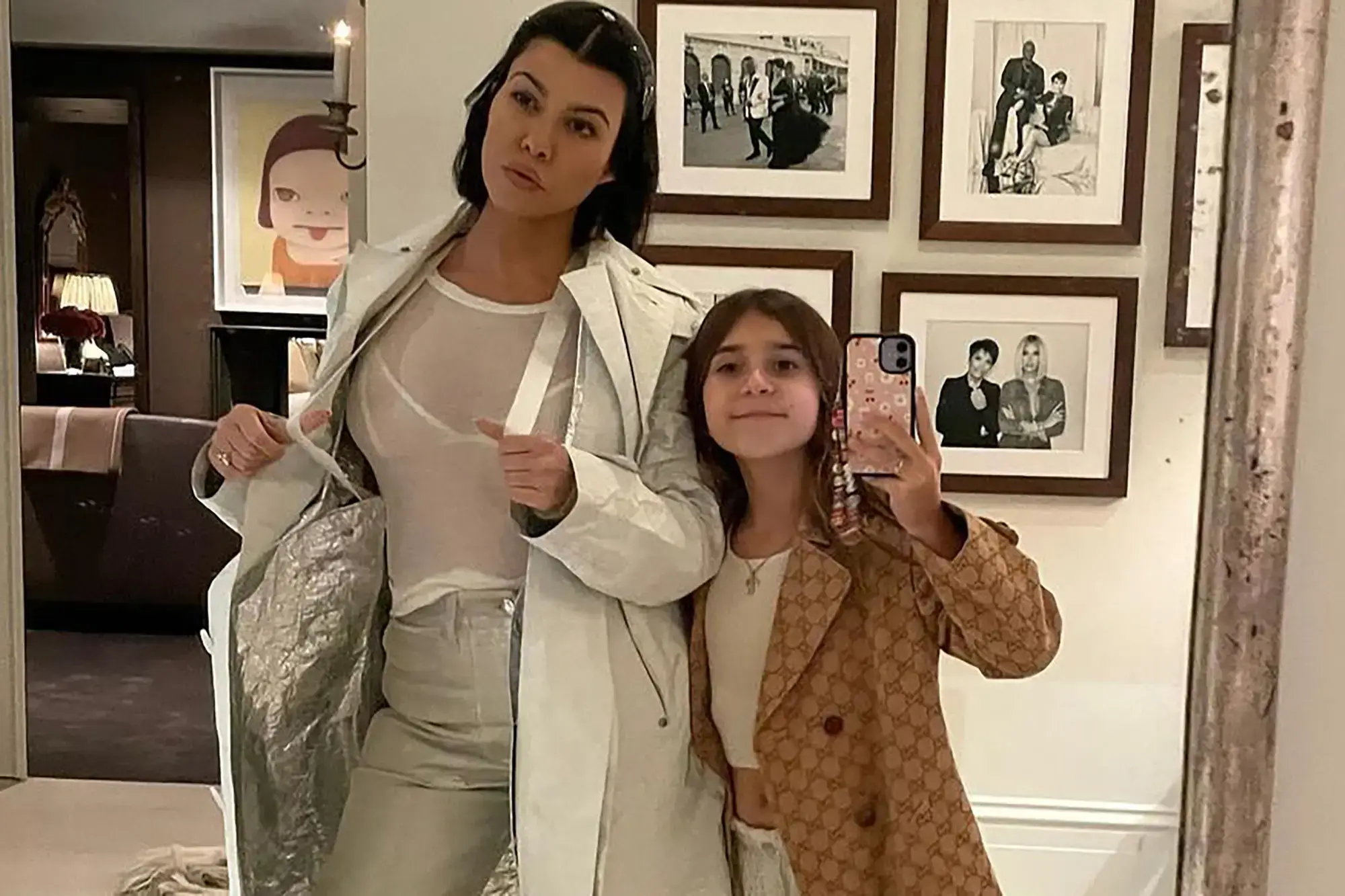 Kourtney Kardashian was later criticized on social media as a lot of people pointed out that she shouldn't let a 10-year-old spoil her skin like that. One user wrote, "I cannot believe people are supporting this. Don't steal away kids' innocence." While there was a lot of hate, many people found the video cute and defended her by saying that the child is only experimenting and there is no harm in that. Kourtney Kardashian shares Penelope Disick with her ex-partner, Scott Disick.
Also read: After Kylie Jenner's Private Jet Controversy, Kim Kardashian's California Home Wastes 232,000 Gallons of Water as Fans Brand All Kardashians 'Climate Criminals'
Travis Barker recently tested Covid positive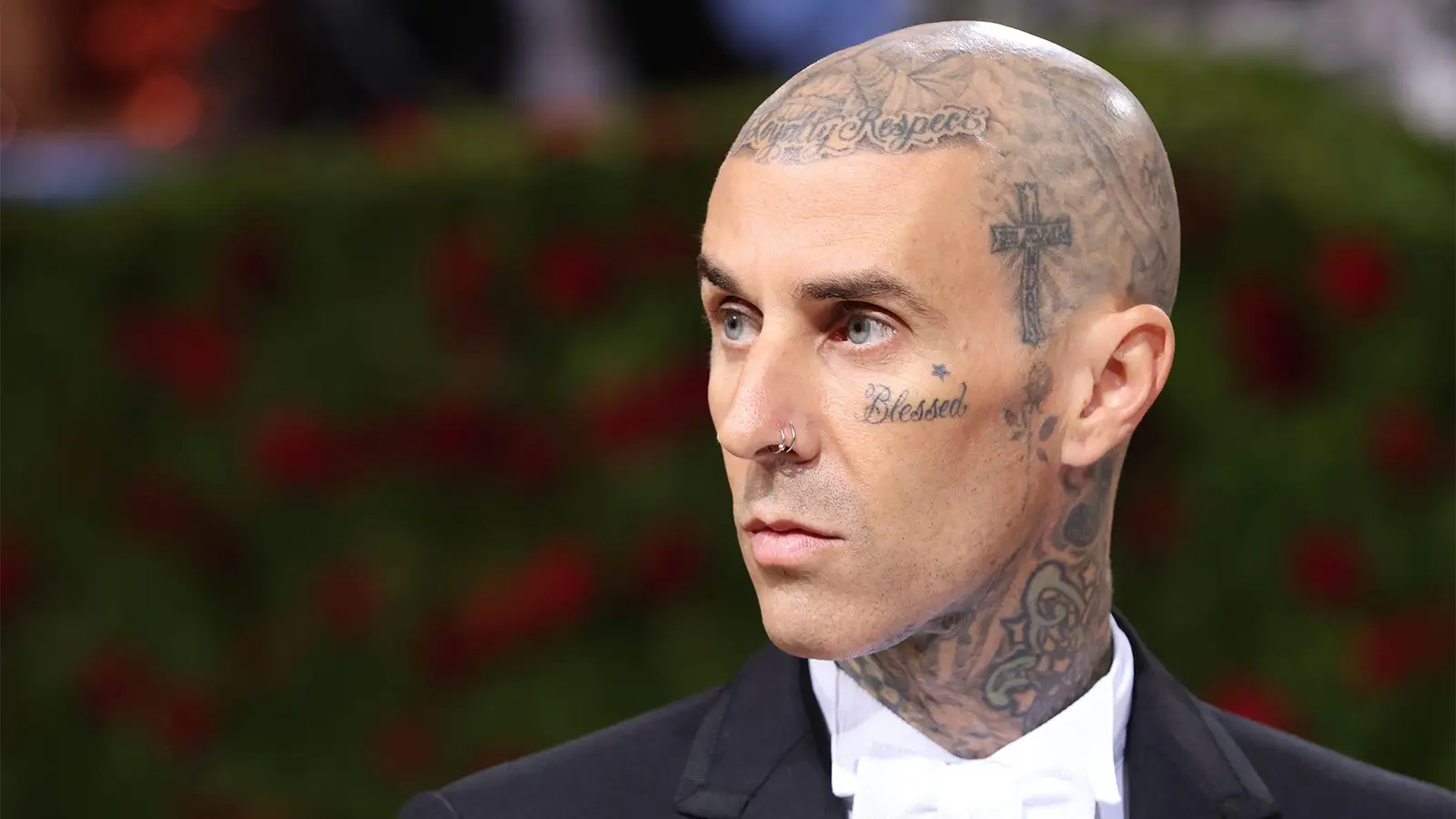 It seems like Kourtney Kardashian's husband, Travis Barker, got struck by the Kardashian curse as the drummer recently tested positive for Covid-19. Just two months ago the Blink-182 drummer dealt with a 'severe life-threatening' attack of pancreatitis, which is an inflammation of the organ that has affected his digestion and blood sugar levels. The couple was recently spotted together as Travis Barker performed on Machine Gun Kelly's Mainstream Sellout Tour. The Kardashian called herself a "Tour Wife".
Source: PageSix
You may also like: The Kardashian Curse Hits Travis Barker's Career Hard as Acclaimed Drummer Tests Positive for COVID after Scary Pancreatitis Episode