Rapper Eminem's daughter's fiancé has revealed how he got the legendary rapper's blessing. The rapper is very close to his daughter, Hailie Jade Mathers Scott. So obviously, as a protective father, he had to make sure a responsible man marries his daughter. His daughter has been dating Evan McClintock for six years now.
They got engaged earlier this month and McClintock previously explained how he found the perfect ring and the perfect moment to pop the question. Eminem has been a part of the music industry for over two decades now. He became a well-known face in the Detroit underground rap scene in the early 1990s and released his first independent album, Infinite, in 1996.
Eminem's daughter, Hailie Jade's boyfriend proposed to her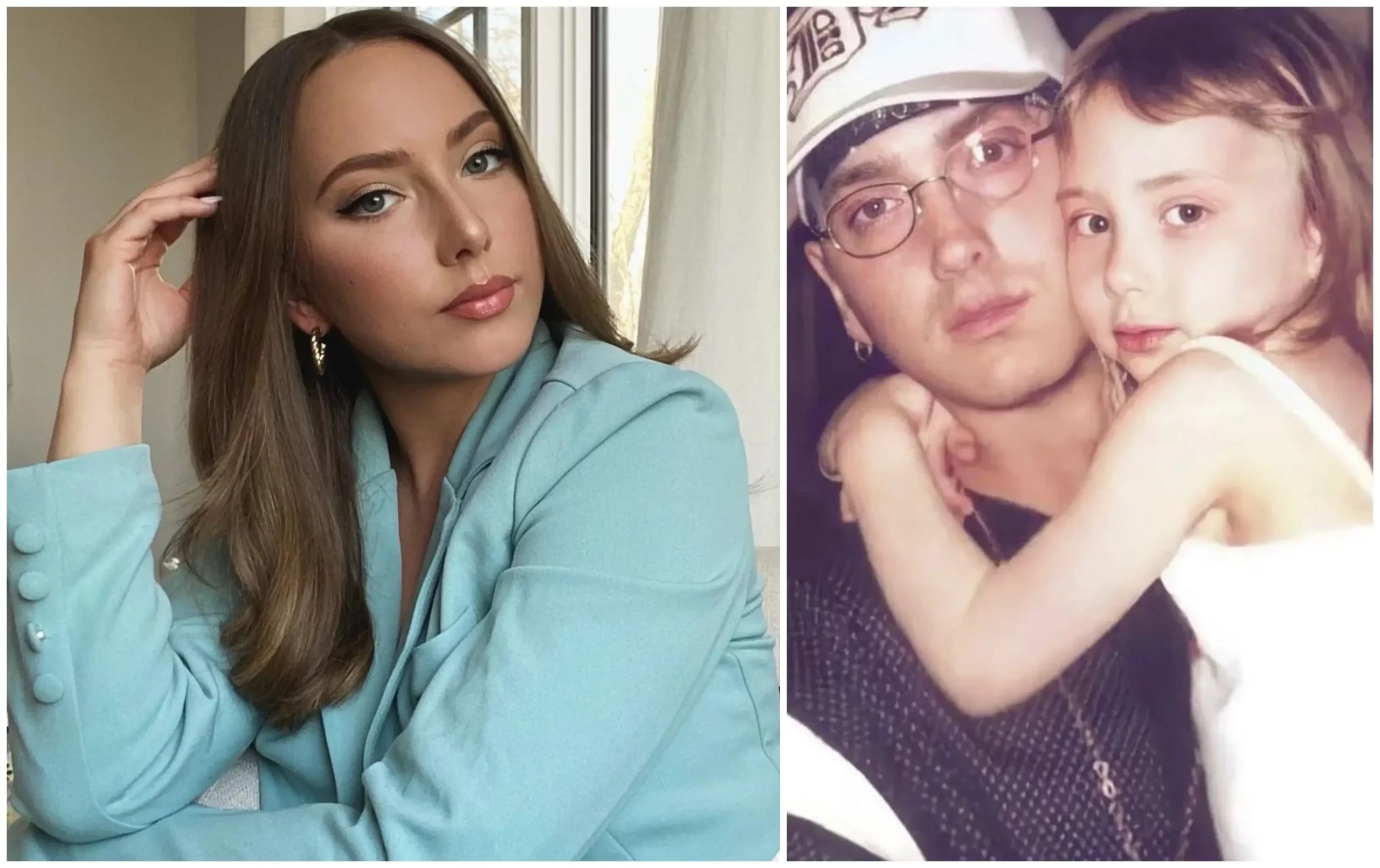 Eminem shares three children with his ex-wife, Kim Scott: Hailie Jade Scott, Alaina Scott, and Stevie Laine Scott. He has always been very close to his children, so obviously, he wishes that they get married to people that he approves of. Earlier this month, Hailie Jade Scott's longtime boyfriend Evan McClintock proposed to her and she said yes. McClintock previously explained that he thought of proposing to her last year but he finally got the opportunity earlier this month.
Also read: 'C'mon Bro, You Wasn't Even Around': After Dissing Eminem With 'Black Slim Shady', The Game Claims He Wrote 50 Cent's 'What Up Gangsta' – 50 Cent Has The Perfect Response
Evan McClintock explained how he got Rapper's permission to marry his daughter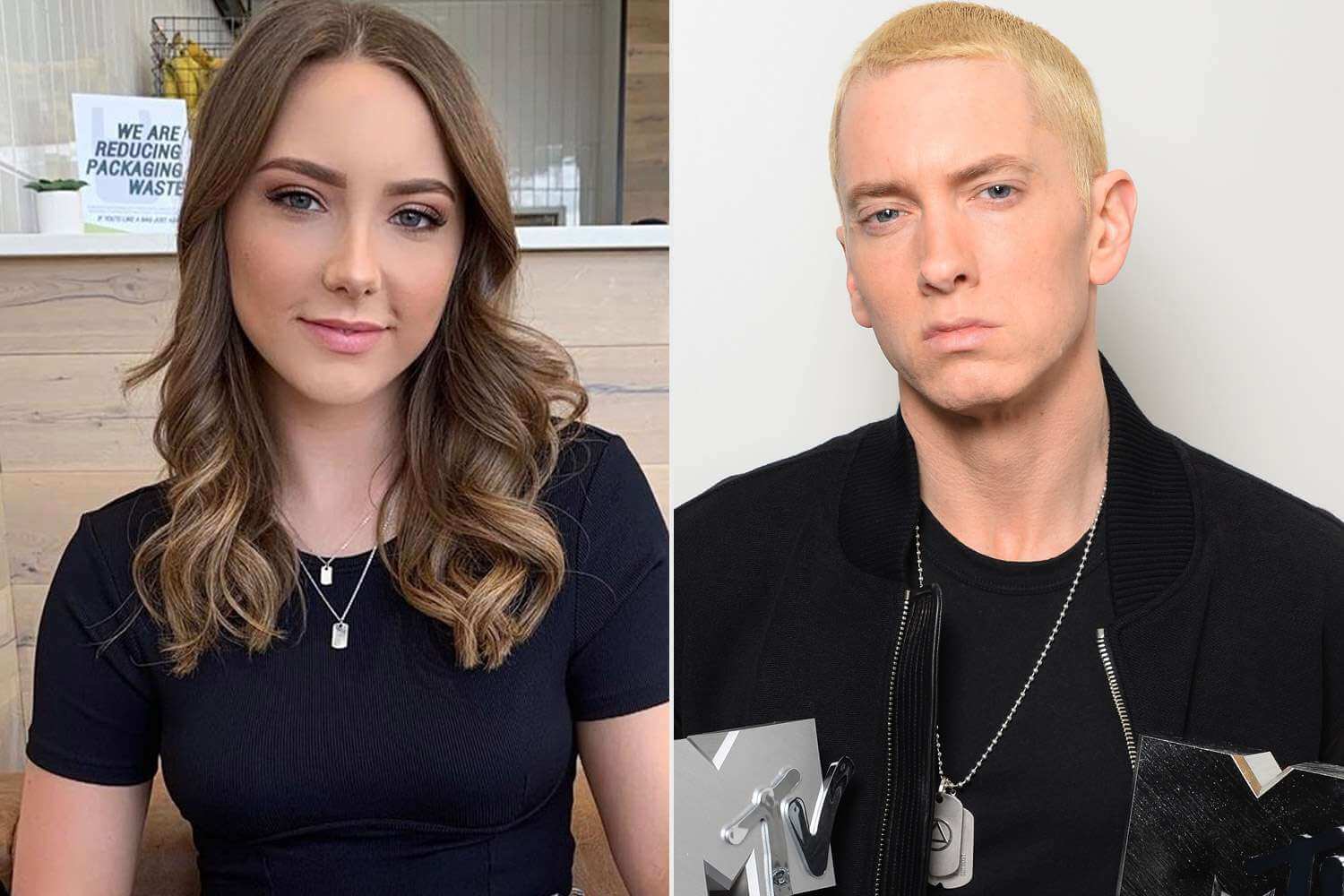 Evan McClintock recently appeared on Hailie Jade Scott's Just a Little Shady podcast and explained that he asked the rapper before proposing to her. He recalled the time he saw the rapper preparing for his daughter's birthday,
"I saw your dad go downstairs, and I'm like, 'I gotta do it right now, or I'm not doing it today, and I'm gonna have to schedule another time.' So I just followed him downstairs, and, thankfully, he was just down there getting your cake and I made it happen."
McClintock explained that he went out to select a ring the very next day. It still took him about two months to actually propose to Eminem's daughter.
Also read: "He's Eminem not Lil Nas, get ready for backfire": Fans Convinced Andrew Tate Has Made A Mistake By Calling Eminem A Crybaby And Asking Him To Retire From Music
Hailie Jade Scott and Evan McClintock have been dating for more than six years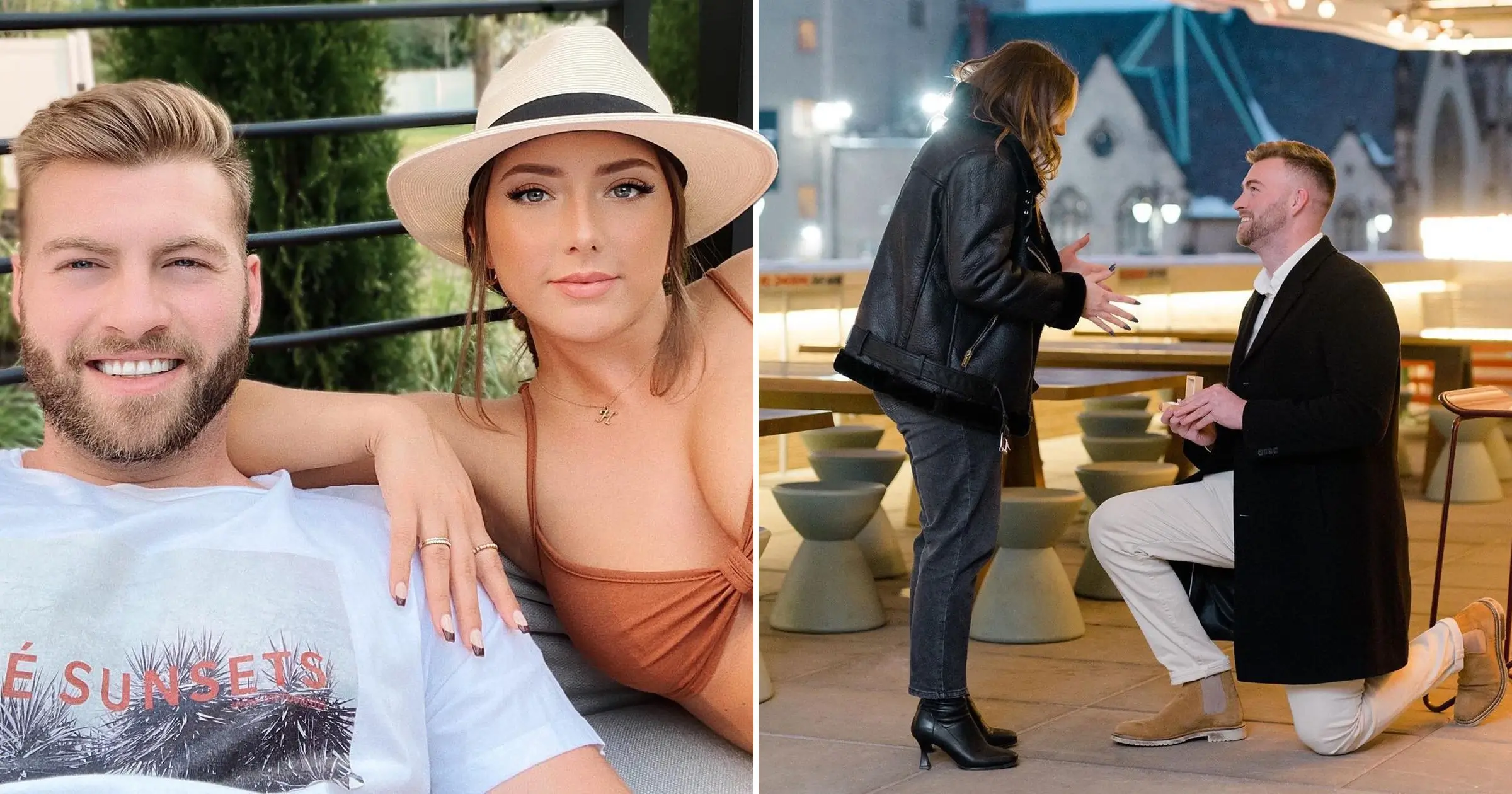 The pair first met in 2016 at Michigan State University and McClintock appeared on Hailie Jade Scott's Instagram for the first time in December 2016. Later in the episode, he explained how Hailie Jade Scott's sister helped him select the perfect ring. He said,
"It's funny, so your sister really helped me out. She basically told me what for sure not to get."
Hailie Jade Scott announced the big news on her Instagram with the caption, "casual weekend recap… 😭💗 2.4.23 💍." Things are going well for Eminem as he became YouTube's most-watched rapper in 2022. The rapper's music videos got a whopping five billion views on YouTube last year.
Related: "That's my boy": Rapper 50 Cent Begrudgingly Accepts Eminem Supremacy as Slim Shady Star Became Most Viewed Artist on YouTube in 2022
Source: Just a Little Shady podcast