The first episode of Marvel's latest show, Ms. Marvel, premiered on Disney+ on June 8, 2022. The show features the first brown female superhero of the MCU, Kamala Khan, played by Iman Vellani. Kamala is a Pakistani-American Muslim who resides in Jersey City, New Jersey, and is a huge fan of the Avengers, particularly Captain Marvel. The story revolves around Kamala discovering her powers and coming to terms with what it means to be a superhero. The show has received positive reviews from fans all over the world who are praising Iman Vellani's portrayal of the character's roots. Many celebrities, including fellow MCU stars, have also praised Vellani's performance.
Related – 'They Did Him Dirty': Ms. Marvel Star Iman Vellani Hated Black Bolt's Ridiculous Death in Doctor Strange 2
MCU stars welcome Iman Vellani to MCU with showers of praise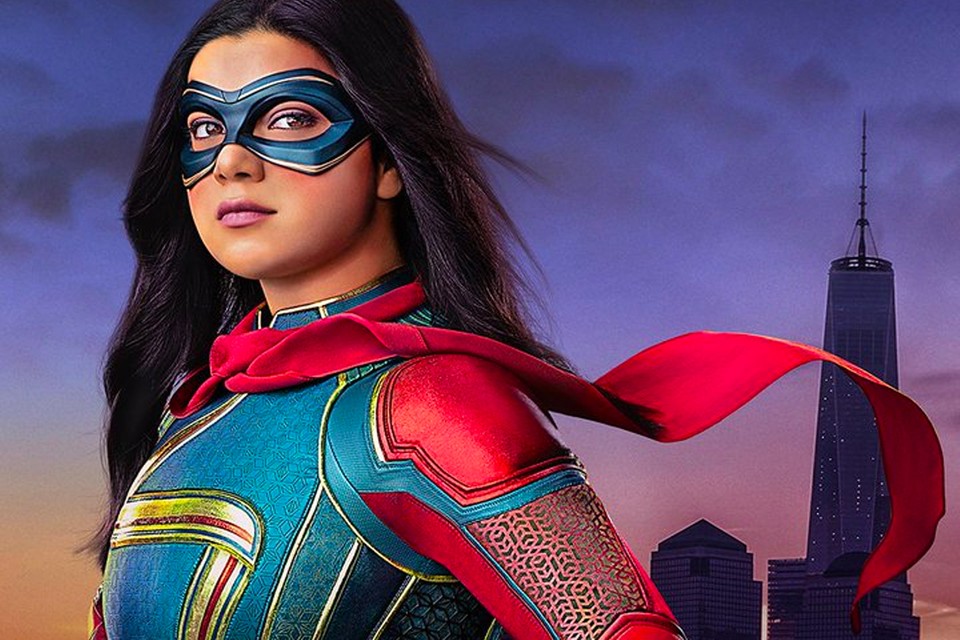 Shang-Chi and the Legend of the Ten Rings star, Simu Liu took to Twitter to congratulate Iman. In the tweet, Liu said,
"I'm so unbelievably proud of this young woman. Welcome to the MCU #MsMarvel! People are going to be watching you for a long, long time."
I'm so unbelievably proud of this young woman. Welcome to the MCU #MsMarvel! People are going to be watching you for a long, long time. https://t.co/KxXN4NESwv

— Simu Liu (@SimuLiu) June 8, 2022
Actress Brie Larson, Captain Marvel herself, shared a picture with Iman Velanni in the wake of the show's first episode with the caption,
"From our first Zoom, I knew she'd be the best Marvel."
From our first Zoom, I knew she'd be the best Marvel #msmarvel #captainmarvel @msmarvel @MarvelStudios pic.twitter.com/9DQtGcODsz

— Brie Larson (@brielarson) June 8, 2022
Malala Yousafzai praises Ms. Marvel's Muslim representation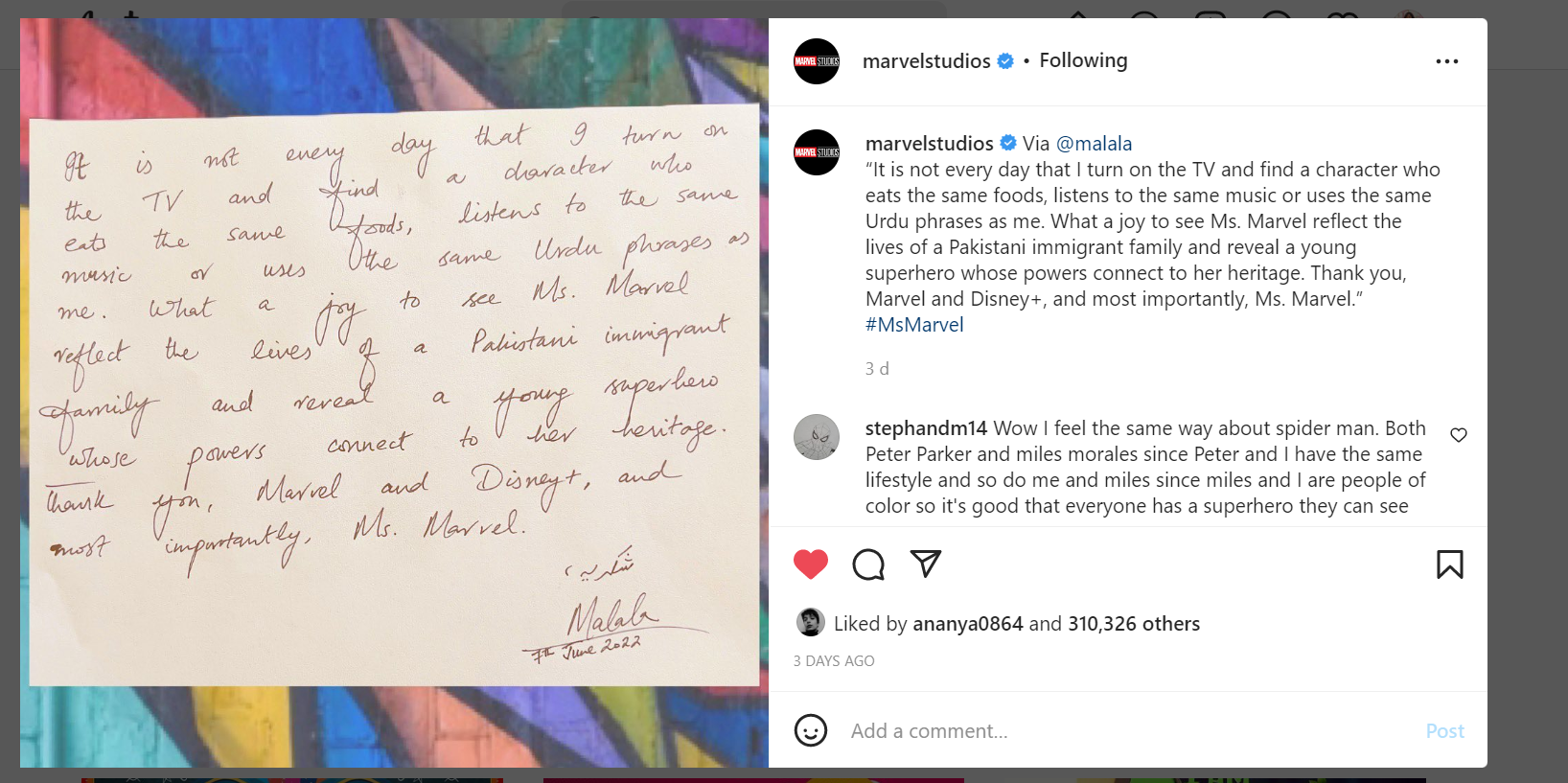 Such positive support from fellow MCU stars is likely inspiring for Vellani since she is also an MCU fan. However, it was not just the MCU stars who praised Iman for her performance. Malala Yousafzai also showered praises on Iman Vellani in a note shared by Marvel Studios on Instagram.
Malala praised the Muslim representation of the show and said,
"It is not every day that I turn on the TV and find a character who eats the same foods, listens to the same music, or uses the same Urdu phrases as me. What a joy to see Ms. Marvel reflect on the lives of a Pakistani immigrant family and reveal a young superhero whose powers connect to her heritage. Thank you, Marvel and Disney+, and most importantly, Ms. Marvel."
Bollywood stars show support to Iman Vellani in light of the release of Ms. Marvel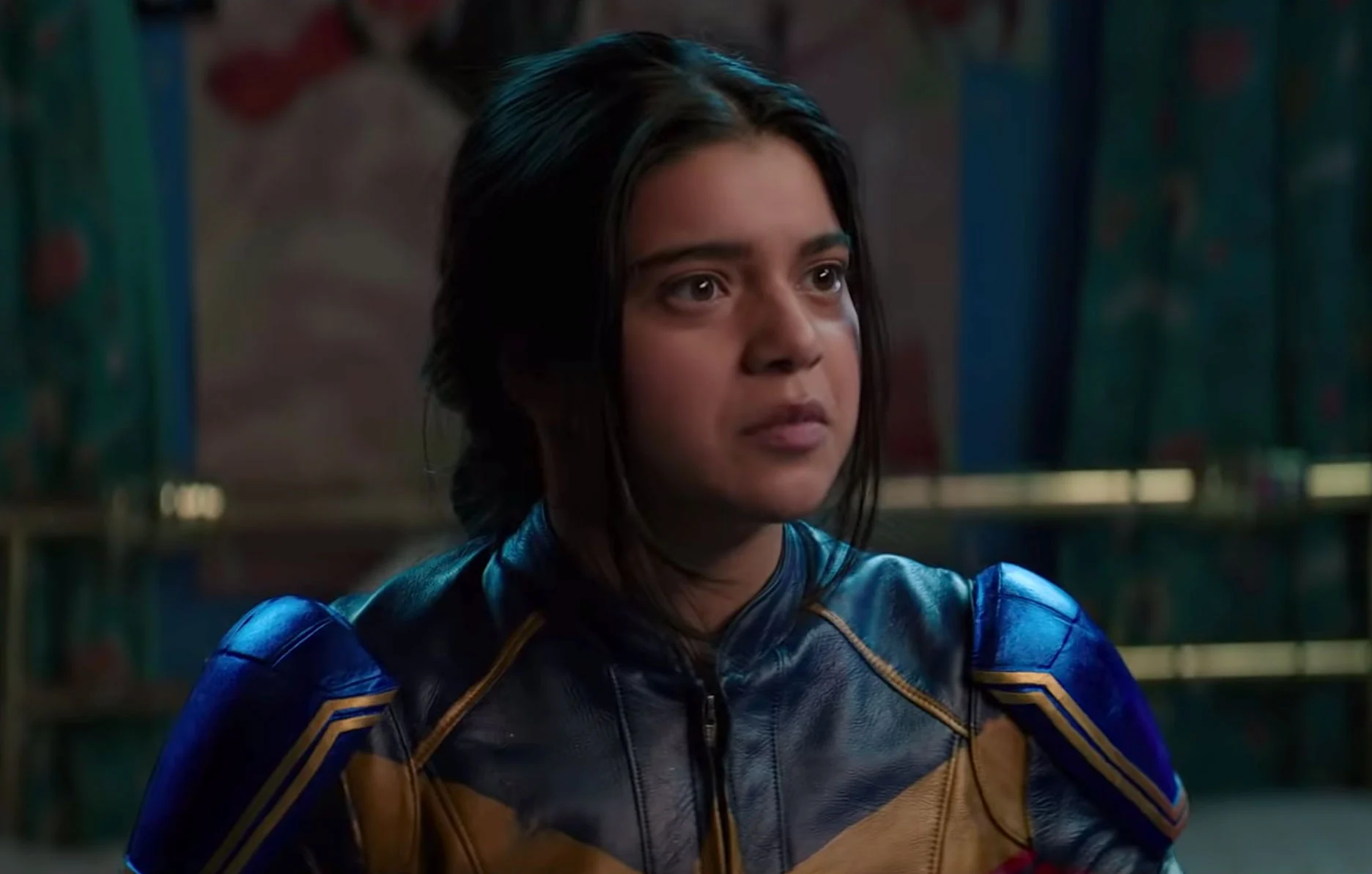 Farhan Akhtar, a Bollywood star who is a part of the show, took to Twitter to share a note praising the show's team and called the show "a celebration of diversity" and something that will "bring joy and pride of self-identity to millions of young girls and boys of the sub-continent". He referred to Iman Vellani as "wonderfully talented" and asked the audience to "be prepared to be thoroughly entertained and effortlessly charmed by her".
In gratitude.. ❤️ #MsMarvel out tomorrow @disneyplus @DisneyPlusHS @Marvel pic.twitter.com/5nGb8rlx7J

— Farhan Akhtar (@FarOutAkhtar) June 7, 2022
Another Bollywood star, Priyanka Chopra also praised the show on her Instagram story. She reposted the trailer on her Instagram story and said,
"So exciting! I love @msmarvelofficial and am so excited to see it come to life. Wishing my friends and everyone involved so much luck and love. #Represntationmatters"
Needless to say, Iman Vellani deserves all the love and support that she is getting from fans as well as celebrities since Kamala Khan is our new favorite Marvel Superhero for sure.
Also Read: Ms. Marvel Star Iman Vellani Reveals Her Favorite DC Hero (& No It's Not Batman)
Thanks for your feedback!