The world knows about the era-defining sitcom FRIENDS which followed the lives of six adults living in Manhattan. FRIENDS ended up kicking the careers of  Matthew Perry, Matt LeBlanc, Jennifer Aniston, Courtney Cox, Lisa Kudrow, and David Schwimmer. The series involves some of the most beloved characters such as Chandler, Monica, Rachel, Phoebe, Joey, and Ross. All of them have a personal story arc that the show follows but the concept of them being friends is never ignored. Now, the show is a comedy sitcom that has some moments that leave the audience laughing too hard. One character who has been a victim of these 'burns' is David Schwimmer's Ross. So, here's every time FRIENDS trolled Ross Gellar. Check it out!
1. The One  Where Rachel Exposed Ross
This is literally one of the most famous dialogues from FRIENDS and an episode you can never forget. And yes, Rachel says this after they've had sex.
2. No Ross, You Can't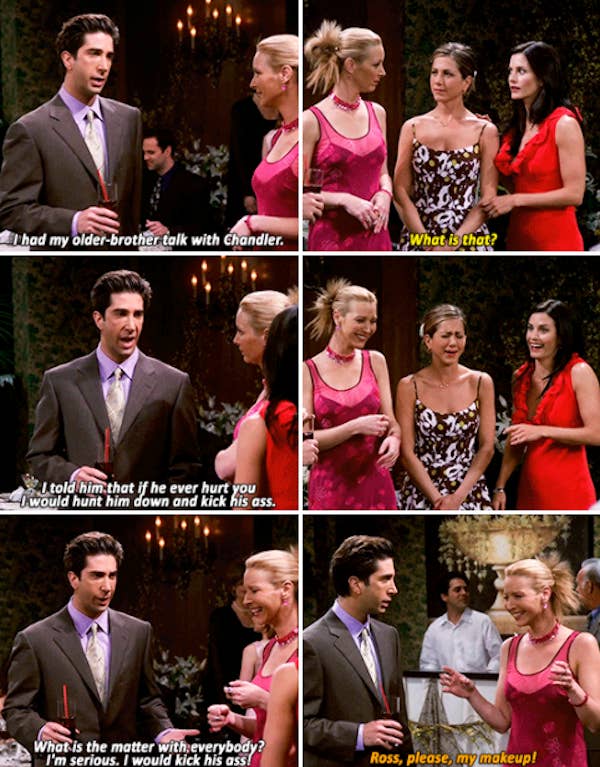 The way Rachel, Monica, and Phoebe laugh at Ross is everything. Looks like his idea of a big bro talk didn't work well after all. And yes, Phoebe literally knew how to make the moment even better.
3. Salmon Skin Roll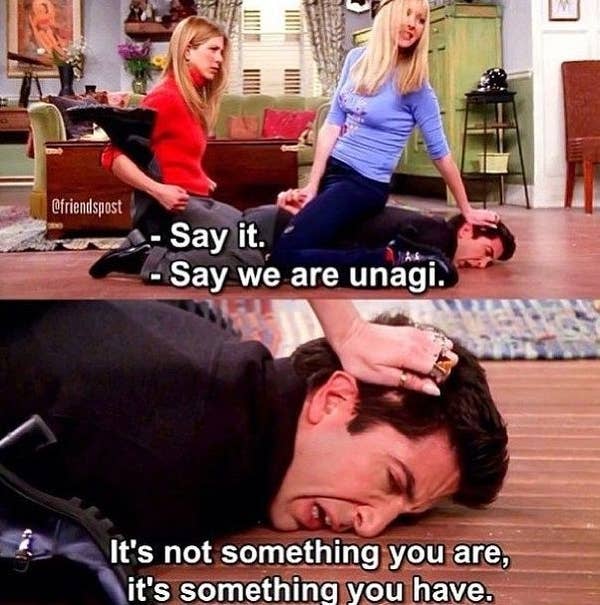 This episode had Ross have a weird thing called 'Unagi' which means you are aware of your surroundings at all times. However, it looks like Ross wasn't ready for the big reveal, and Phoebe and Rachel ended up having their sweet revenge.
4. Ross & His Divorces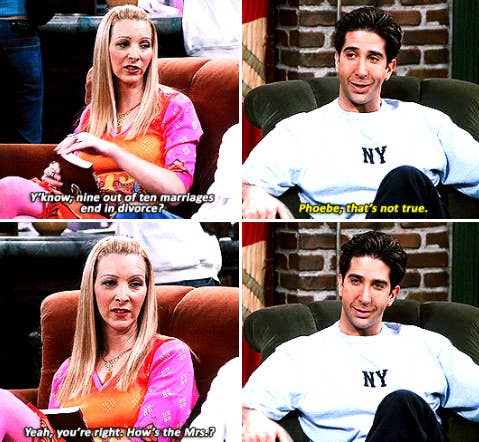 Phoebe had some great moments in the show but she literally blows Ross away with this comment. Of course, Ross is famously known for his divorces.
5. Brother-Sister Relationship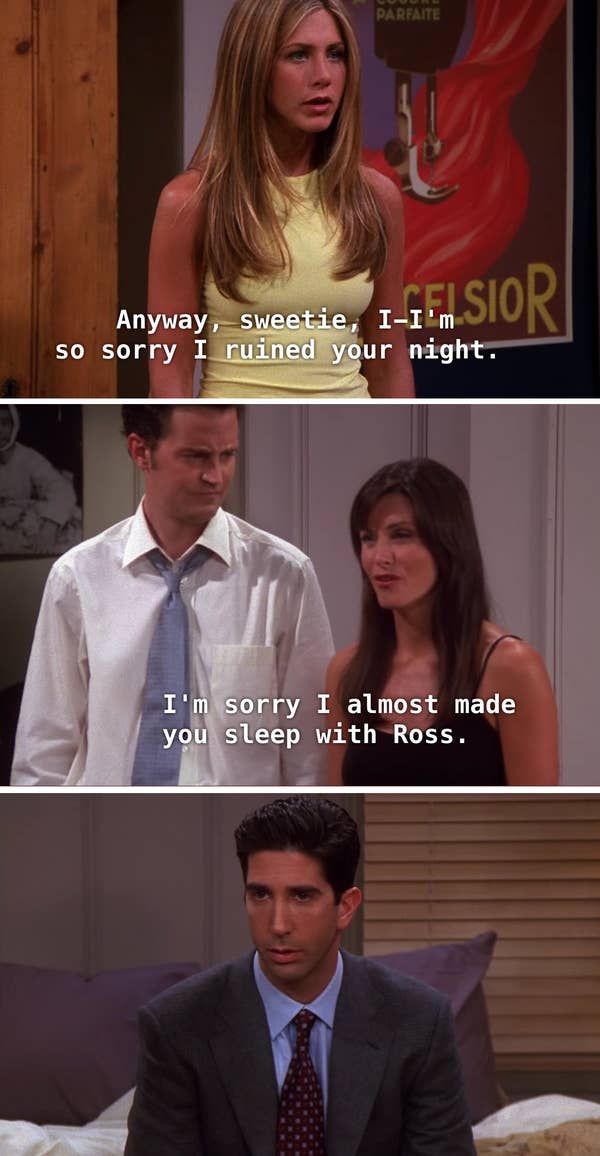 The way Monica and Ross take a dig at each other is incomparable. But in this scene, she really downbeat Ross, that too in front of Rachel. And then, to put the cherry on the top, we have Schwimmer's best expressions.
6. PIVOT, PIVOT, PIVOT!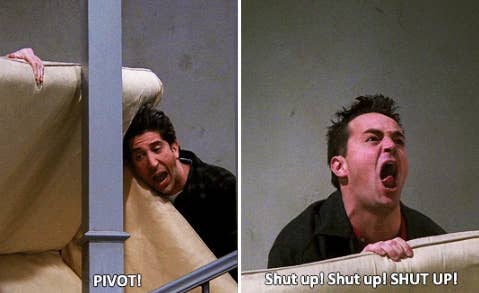 This episode showed Ross at this worst. First, he showed his cringe side by yelling out the number of times he has had sex with Rachel. Then, in the sequence where they have to carry the couch upstairs, his not-so-dominant behavior was totally shunned by Chandler.
7. Phoebe Strikes Again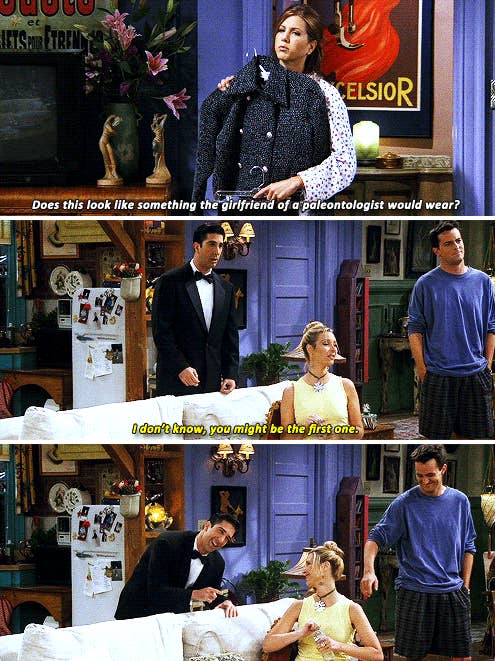 I think Phoebe if considered in real life, would be that person who doesn't realize what she's saying and just insults people because she's so pure. In this scene too she does something of the same sort and royally burns Ross.
8. The Real Life of Ross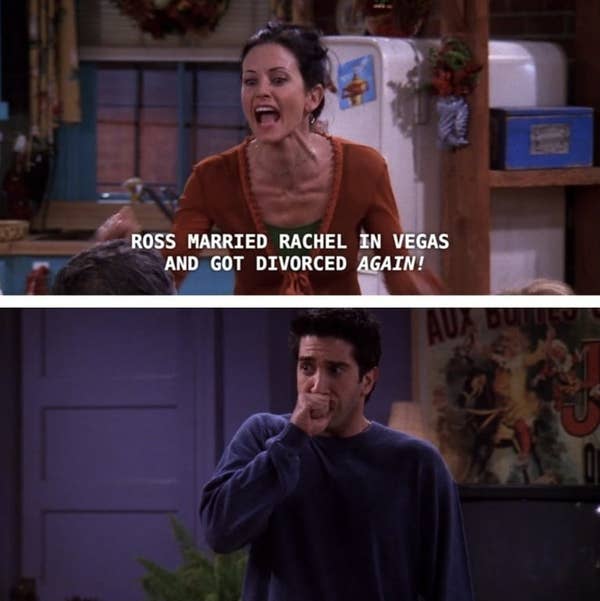 Last but not the least, this episode really took things to the next level because it had Monica and Ross revealing their secrets in front of their parents. Moreover, it feels like I can hear Monica in this picture. She really painted a picture in this episode and Ross had no control over things that day. So, what of these instances is your favorite? Let us know in the comments below!