The first season of the series Squid Game was released in September 2021 on the streaming service Netflix. The South Korean series is one of the examples of Korean pop culture which is highly regarded in many other parts of the world. The film grew to position itself as the be the most-watched and most popular all-language Netflix series. The series is a survival story of needy people who come together to gamble their lives up. The participants play a few classic childhood games but with realistic and fatal rules. The last one standing wins a handsome amount of money.
Creator Hwang Dong-hyuk on Squid Game Season 2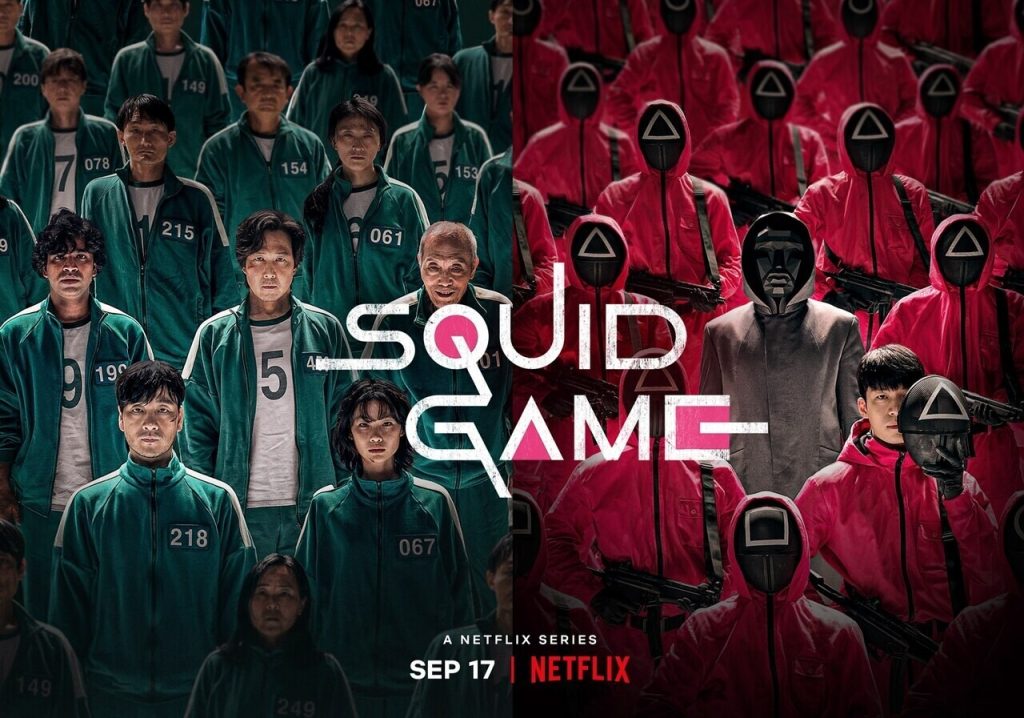 Also Read: These 5 Avatar: The Last Airbender Have Most Chances of Winning the Squid Games
In a letter written by Writer, Producer, Director, Hwang Dong-hyuk to fans, he is seen sharing his gratitude towards the audience regarding the success of Squid Game. " It took 12 years to bring the first season of Squid Game to life last year. But it took 12 days for Squid Game to become the most popular Netflix series ever"' says he. Fans were no wonder eager for the season 2 to happen.
In 2008, when Hwang was unsuccessful in producing a script he had written initially, he had fallen into huge debts. He struggled to raise money along with his mother and grandmother taking out loans. He then related this phase of his life in a new story draft ready where he considered fantasizing winning a huge amount of money. For the next 10 years he succeeded in completing three films, only to return have a major accomplishment in 2021.
" It's a sad story. But the reason why I returned to the project was that the world 10 years from then has transformed to a place where these unbelievable survival stories are so fitting, and I found that this is the time when people will call these stories intriguing and realistic", said the director.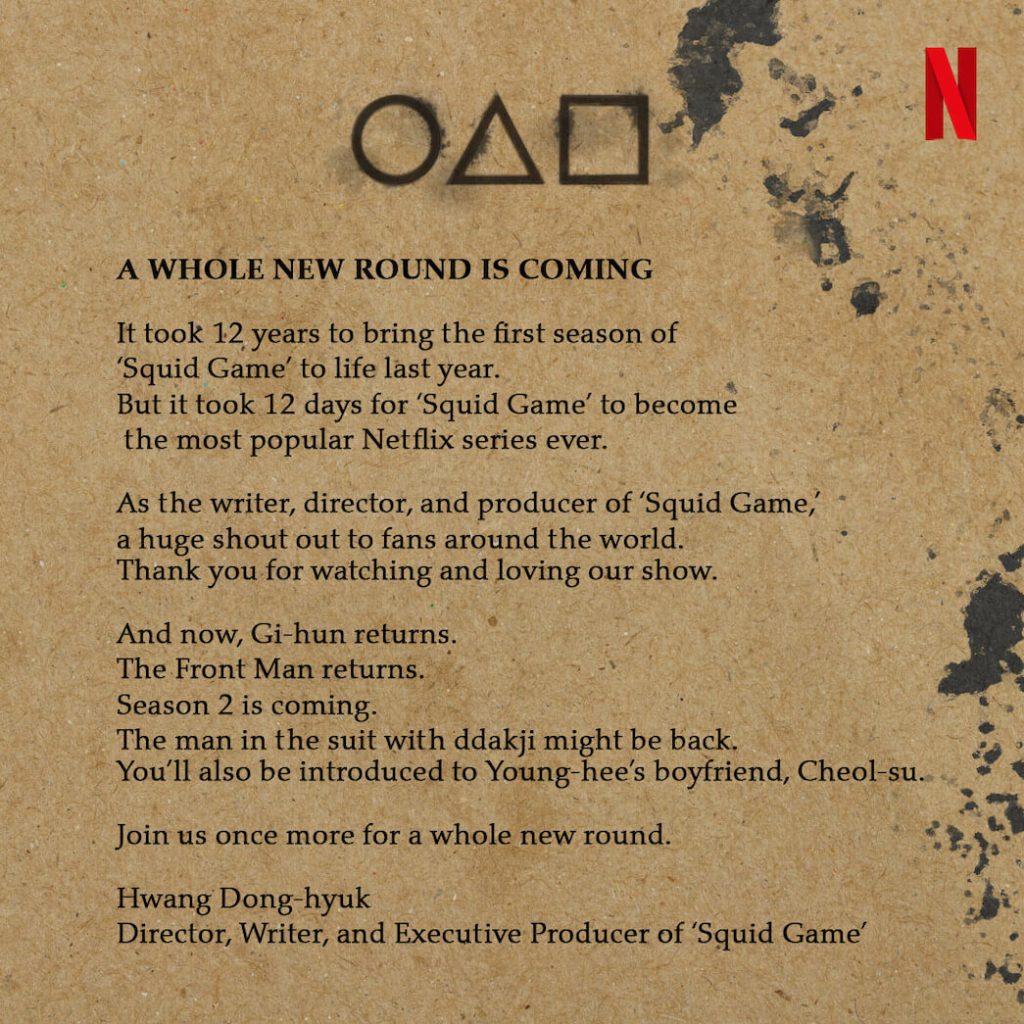 Fans react to the New Promo Teaser by Netflix
"The man in the suit with ddakji might be back", teases Hwang. The second season is still under the process of script writing and forming, yet Hwang chose to reveal that fans will be getting to see some familiar faces from the first season. Last seasons's winner Gi-hun, played by Lee Jung-jae will be back with The Front Man played by Lee Byung-hun, in addition to the introduction of a new character. The viewers might also get to know Young-hee's boyfriend, Cheol-su.
You May Be Interested: 6 Non-Superpowered MCU Villains Ranked By How Easily They Can Win Squid Game
Red light… GREENLIGHT!

Squid Game is officially coming back for Season 2! pic.twitter.com/4usO2Zld39

— Netflix (@netflix) June 12, 2022
SQUID GAME SEASON 2 IS COMING pic.twitter.com/5juVjiLQZz

— kdrama archive (@kdramarchive) June 12, 2022
https://twitter.com/George220422/status/1536016401328218112
Y'ALL SQUID GAME'S SEASON 2 IS COMING WELL WTF ?£!£;#;;#;#;#;#;£; #SquidGame BRUHHHH pic.twitter.com/sogHcbEPMT

— mapler bee⁷ (@JlNHAVOC) June 12, 2022
squid game and all of us are dead season 2 life is going great

— ً (@hoonskrrt) June 12, 2022
Fans are indeed super excited for the come back of the thrilling series. Although, they could still need to wait a bit longer for the series to be out. "We are working on the script right now and making the form of the story," says executive producer Kim Ji-yeon.
"But there's definitely a lot of pressure on how to make [Season 2] even better. I know that a lot of the different fans and audiences have enjoyed the series very much, but really we're focusing on how to make it even more joyful to the global audience."
You May Also Like: Brooklyn Nine-Nine Main Characters Who Could Win The Squid Game
Thanks for your feedback!