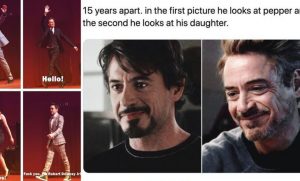 If one thinks of a famous successful Marvel character who literally stole fans' hearts then that would be none other than Tony Stark himself. We have seen major setbacks and re-iterations of this charming character on screen when it comes to the story of Tony Stark as Iron Man. It still brings the fans immense grief of the sacrifice that this legendary superhero in Avengers Endgame. Here are some of the memes that the fans convey to the general public that they want Tony Stark back!
1. The Real Iron Man Is Here!!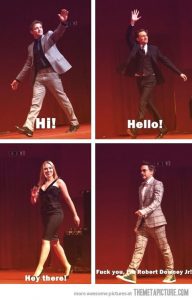 This meme speaks volumes about Robert Downey Jr.'s swag when it comes to addressing his fans. Unlike the general celebrities, he doesn't give a hoot about waving a hand and acknowledging the audience. This is solely because he is aware of the following he has!
2. An Interesting Factoid!!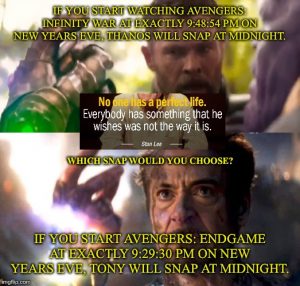 As a famous man and deeply renowned by the fans Stan Lee said, "Everybody has something that he wishes was not the way it is.", we the fans, really don't wish to begin the New Year the 'Thanos' Way' but would love to hopefully begin it in the 'Iron Man's Way'.
3. Every Fan's Wish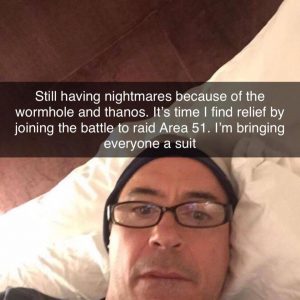 It is really sad that Tony Stark is suffering from nightmares because of Thanos and Wormholes he is sent into. Here is a selfie for the fans of Iron Man and a piece of grim news for them as well. But there is an exciting piece of news, Iron Man needs help from the fans as he is bringing everyone a suit!
4. Let's Seduce Them!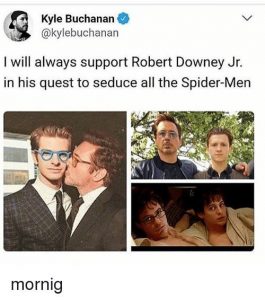 It is a pleasure for both of the fans that Robert Downey Jr. is in a good relationship with Spidy. And we hope that this amazing chemistry goes on for the rest of their lives and we also wish them prosperity and peace!
5. Character Love!!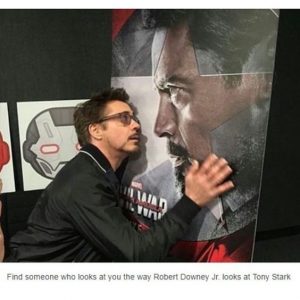 We want the reader to take this on a serious note. Just look at his eyes and open drooling mouth, this is what is called true love! He literally loves his own role in Marvel. This is what is called a passion for acting and a tribute to the fans!
6. True Admiration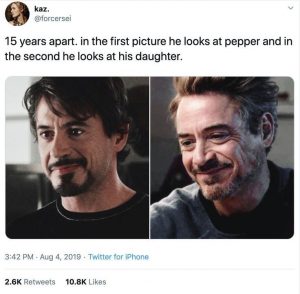 Of course, this pic ensures the idea that Tony Stark has really aged well. In the first pic, he looks at his romantic interest Pepper, and in the next, he is seen smiling at his daughter and both of them are 15 years apart. This is a major sign that he really loves his family!
7. Nice!!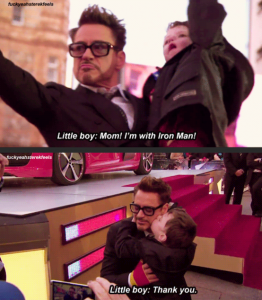 Iron Man's fans also include kids, as these age groups are vulnerable to the epic technological ideas of the robots and action sequences in the movies. Here is one lucky one who is way too proud after he meets the one and only Tony Stark!
8. Poor Tony!!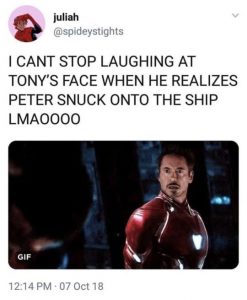 Peter Parker aka Spiderman is well capable of finding his way through entering into massive structures, thanks to his web-shooting abilities. But Iron Man doesn't exactly have those special Spidey Skills. So therefore his awestruck expression. LOL!
9. Oh! Finally!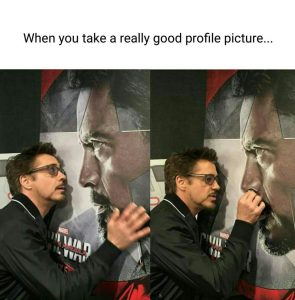 Everyone has been there and done that! We really admire our profile pics when they come out really good and despise and hate them when it doesn't turn out the way we want them to. Here is Tony Stark doing the same with his poster on Captain America: Civil War.
10. Who Stole It!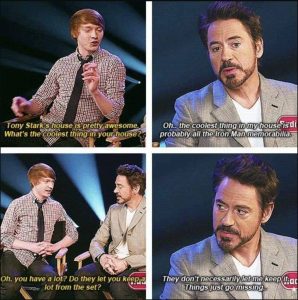 Have ever wondered what you would really like when you visit his home, here is a quick answer, his Iron Man memorabilia. Compared to his reel life, his real life is no different, he is a sneaky and notorious character in both of them.