Many breakthrough singers have carved a name for themselves in the music industry, including Ice Spice. Isis Naija Gaston, who goes by the name Ice Spice, is a young American rapper. She began her career in 2021 after meeting record producer RiotUSA through a mutual friend and artist, KatMar.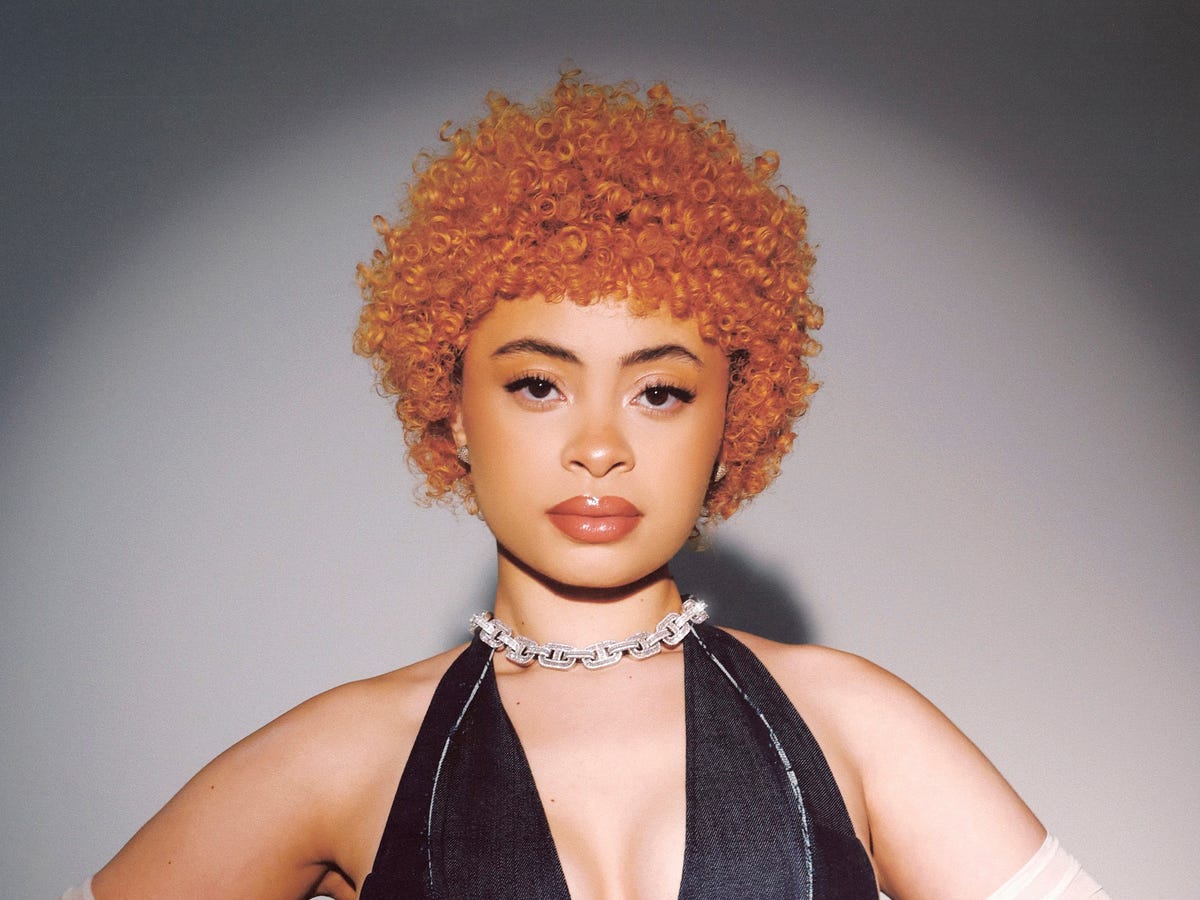 Over the past year, the Bronn rapper has certainly forged a name for herself in the music industry. 2023 was a big year for the 23-year-old as she won Best New Artist at the VMAs 2023. But the year also began with a controversial comment made by Matty Healy about Ice Spice's ethnicity and appearance. The In Ha Mood rapper has finally broken her silence on the remarks made by Healy.
Also Read: "Olivia is nothing but a payola Queen": Ice Spice, Olivia Rodrigo Reportedly Only Music Icons Left Who Can Sell-Out Shows, Fans in Utter Disarray
Ice Spic addresses negative comments made by Matty Healy
Rapper Ice Spice wants to put Matty Healy's insulting remarks about her race and appearance behind her once and for all. The young artist, in the cover interview with Variety, finally addressed the negative comments made by Matty Healy at the start of this year.
The 23-year-old, who is of Dominican and Nigerian descent, and raised in New York, revealed she was confused with the remarks made by Healy. While speaking to Variety, the rapper said,
"When I had heard that little podcast or whatever, I was so confused. Because I heard 'chubby Chinese lady' or some s— like that, and I'm like, 'Huh? What does that even mean?' First of all, I'm thick. What do you mean Chinese? What? But then they apologized or whatever. And the whole time, I didn't really care."
The In Ha Mood rapper further revealed crossing paths with The 1975 frontman at SSENSE's Jean Paul Gaultier event during New York Fashion Week a few weeks ago. There, the singer tried to make amends with Spice after the incident. The 23-year-old told Variety,
"But that's funny because I saw him at the Jean Paul Gaultier party a couple of days ago, and he was like, 'Hey, you okay?' and I'm like, 'Of course.' He apologized to me a bunch of times. We're good."
Ice Spice was recently seen at the VMA's, where she won the Best New Artist award. During the event, she sat beside Taylor Swift. Swift previously sparked dating rumors with Matty Healy.
Also Read: Rapper Ice Spice is Busy Buttering Up $1.8B Rich Kim Kardashian and Her Daughter North West after the Kardashian Heir Drew a Freehand Self-Portrait of Her
The controversial comment made by Matty Healy about Ice Spice
Matty Healy, the frontman of the British pop band The 1975, was in the spotlight earlier this year after his appearance on The Adam Friedland Show podcast. During the podcast, the singer seemingly encouraged the co-host Nick Mullen to make racist remarks about Ice Spice.
The singer referred to Spice as dumb and could be heard giggling as the hosts mocked her with exaggerated Hawaiian and Chinese accents and referred to her as "Inuit Spice Girl" and "chubby Chinese lady."
The controversial interview was removed by Apple and Spotify. In April, Healy offered a public apology while performing with his band in New Zealand. Ice Spice's recent interview with Variety has also cleared the air between the two. It revealed that the young rapper and the Chocolate singer are on good terms.
Also Read: Michael Gambon's Cause of Death: How Much Money Did the Dumbledore Actor Earn For His 6 Harry Potter Movies?
Source: Variety
Thanks for your feedback!