In a $40 million civil action, a New York jury rules in favor of Kevin Spacey. The actor did not molest Anthony Rapp when he was a teenager and is therefore not liable for battery. Rapp's lawyers failed to prove that Spacey "touched a s*xual or intimate portion" of him, according to the jury.
Rapp was expressionless as Judge Lewis Kaplan formally dismissed the case, and Spacey briefly bowed his head. Later, he rose and hugged Chase Scolnick, a member of his legal team.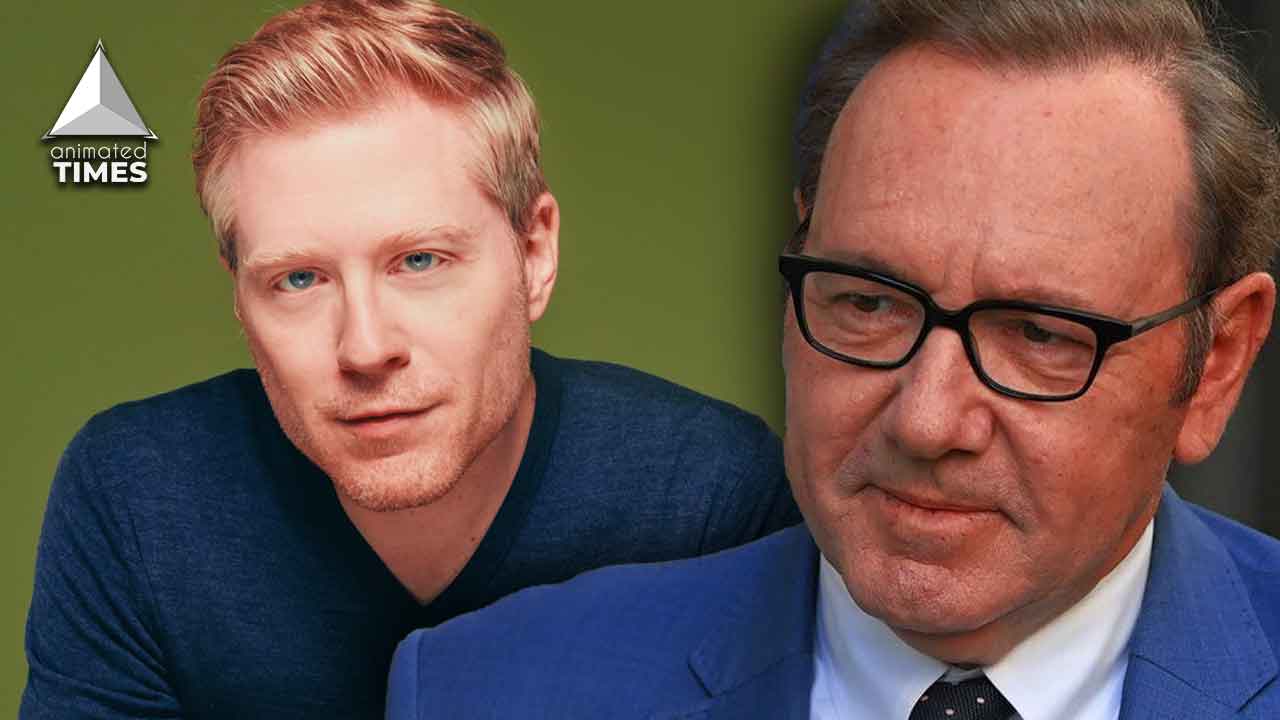 Rapp made no direct reference to the verdict in a social media statement but thanked the jury for hearing the case. "Bringing this lawsuit was always about shining a light, as part of the larger movement to stand up against all forms of sexual violence," he wrote "I pledge to keep on advocating for efforts to ensure that we can live and work in a world that is free from the sexual violence of any kind. I sincerely hope that survivors continue to tell their stories and fight for accountability."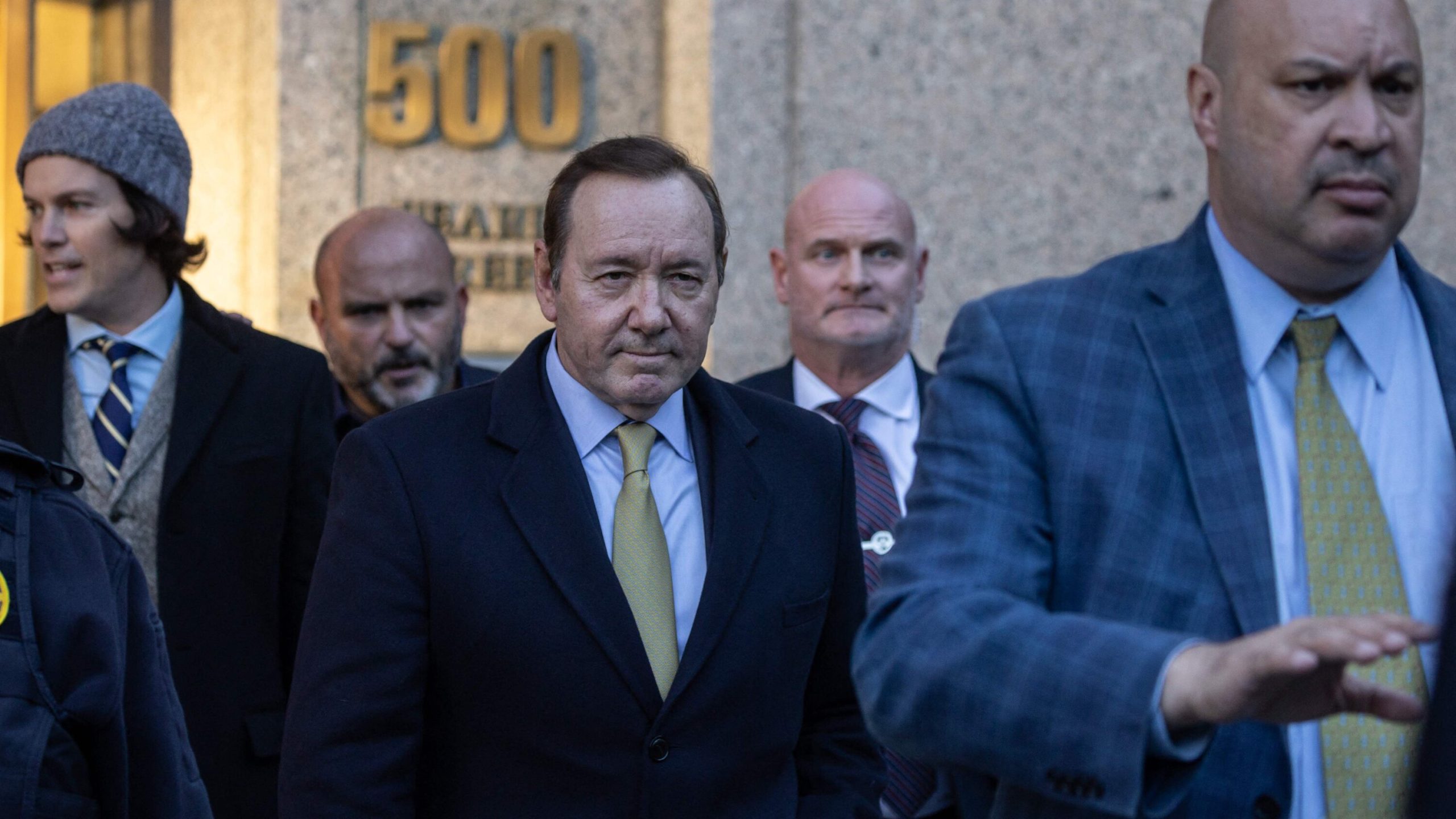 Also Read: "He grew bitter about not getting parts as a gay man": Kevin Spacey's Lawyers Claim Anthony Rapp Sexual Abuse Allegations Are False, Blames 'House of Cards' Actor For Not Being Successful
Emotional testimonies of Anthony Rapp and Kevin Spacey
On the witness stand, both Anthony Rapp and Kevin Spacey gave heartbreaking testimony. Rapp fought back with a pained expression as he described the alleged encounter as "incredibly frightening and very alarming." He claimed that he was inspired to make his claims public in the fall of 2017.
"I didn't ask for him to do that," he told jurors, referring to Spacey's alleged sexual advance. "I didn't want him to do that."
Spacey, for his part, burst into tears several times during his statement. In a quavering voice, he recalled his "humiliating and terrifying" upbringing as the son of a "white supremacist and neo-Nazi."
"I have never talked about these things publicly, ever," he said.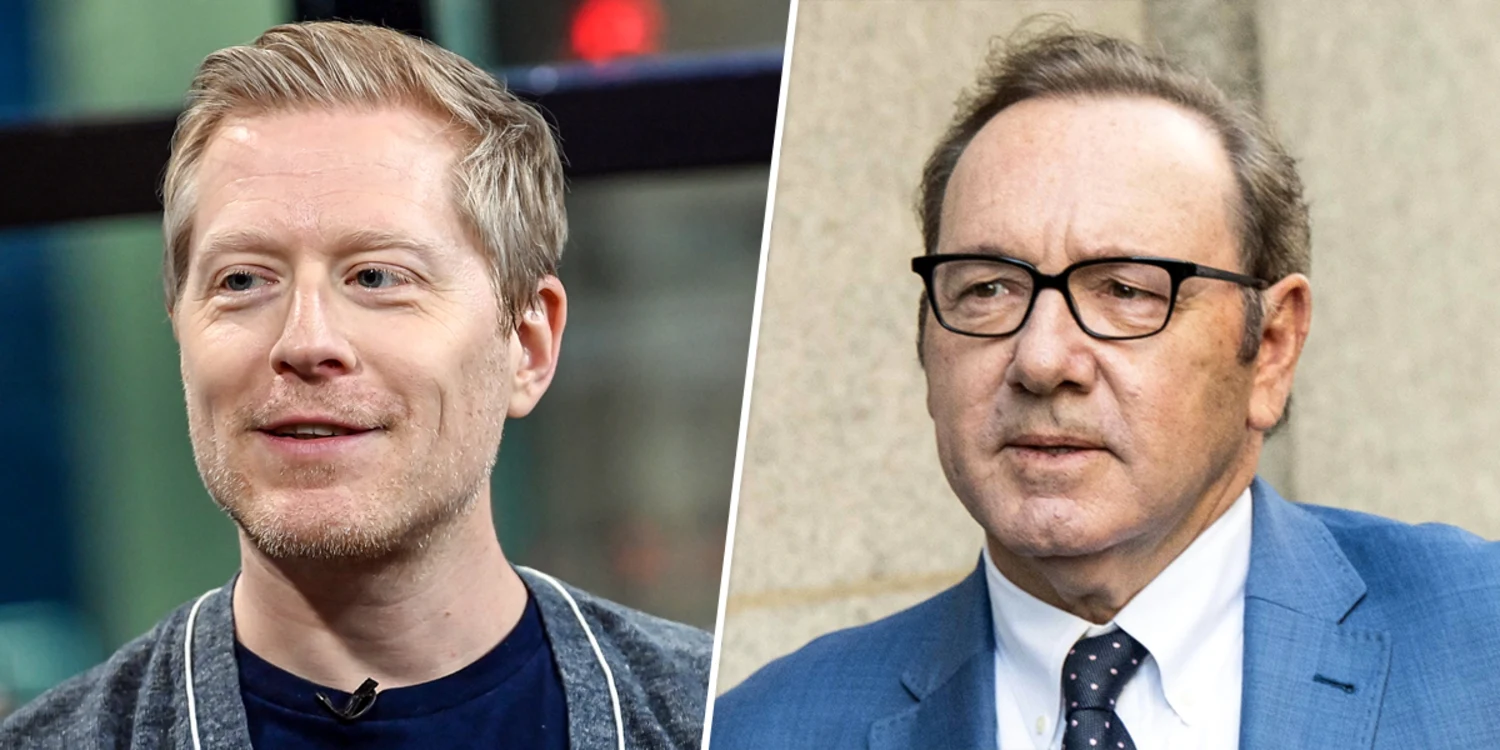 In 2020, Rapp sued Spacey on three charges: assault, battery, and intentional infliction of emotional distress.
Judge Lewis A. Kaplan dismissed the assault claim before the trial began, claiming that it was not covered by New York's Child Victims Act of 2019, which permitted people to file claims that would typically be barred by the statute of limitations.
On the sixth day of the trial, Kaplan dismissed Rapp's claim of emotional distress, stating that it "repeats and re-alleges" the battery allegation.
Also Read: "It was unpleasantly familiar": Kevin Spacey Trying to Seduce 116-Year-Oldin Teenager in 'American Beauty' Was Traumatic For Anthony Rapp to Watch After Surviving Sexual Assault
Fans Send Anthony Rapp Support After Kevin Spacey Verdict
Spacey's attorney ended her statements by pleading with the jury not to compromise their decision by finding Spacey responsible for battery but giving Rapp merely a single dollar in damages.
"You're here to be judges of the facts. Did it happen? It didn't happen. One penny is too much for something that did not happen," Keller stated.
Following the judgment in favor of Spacey, Rapp's fans and co-stars took to Twitter to express their support.
I stand with @albinokid . I have no words. I'm so sorry. Take care of yourself please. 💞#istandwithanthonyrapp #metoohttps://t.co/aoXwukT5VG

— 🌊❄Mily la Boricua❄🌊🇵🇷🏳️‍🌈📎 (@PRican_82) October 20, 2022
I stand with Anthony Rapp. F Kevin Spacey. Kevin Spacey found not liable in sex abuse suit brought by Anthony Rapp https://t.co/vzSAAYc6a4 sh&soc_trk=tw&tsrc=twtr

— Ben (@GarlandSinatra) October 20, 2022
FUCK THIS JURY AND EVERY JURY THAT IS SO EASILY SWAYED BY VICTIM SHAMING!!!!! FUCK YOU AND FUCK ABUSIVE PIECES OF SHITS LIKE KEVIN SPACEY!!!! I Stand with Survivors! I Believe Anthony Rapp!!!!! #IStandWithAnthonyRapp https://t.co/bTwRTjr8or

— Charles Fernandez ᴮᴸᴹ #StanJosephineLangford (@movie_charles) October 20, 2022
I believe @albinokid and I stand with them. Their bravery and courage coming forward against Kevin Spacey is inspiring. Kevin Spacey is a predator who prayed on a child. A jury decision bc of a discrepancy doesn't erase what happened.

— Marti (@MartiGCummings) October 20, 2022
Screw Kevin Spacey, I stand with Anthony Rapp!

— ''Who's your favorite Artist?'' 🐝 (@itsLiterallyHim) October 20, 2022
I'm extremely gutted to hear Kevin Spacey case being dismissed. I stand with @albinokid and praise his courage.https://t.co/KsflGzLyju

— Erica (il pesce viene con patatine?) (@EricaMontrachet) October 21, 2022
"Your bravery will inspire so many to come forward with their own tales," Bonnie Gordon of Star Trek: Prodigy tweeted. She also expressed gratitude to Rapp for being "a voice of good and power in this world."
In the United Kingdom, he is accused of sexually abusing three men over a decade ago. In july, he pleaded not guilty at a hearing at London's Central Criminal Court. According to The Associated Press, he will go on trial in the United Kingdom on June 6.
The judge in Spacey's civil trial, Kaplan, refused to allow Rapp's lawyers to discuss the UK case. However, Rapp's attorneys had the opportunity to examine Andy Holtzman, a former employee of Manhattan's Public Theater who claims Spacey r*ped him there in 1981.
Also Read: Kevin Spacey Plays Sympathy Card Amidst Ongoing S*x Abuse Trial, Said He Came Out As Gay At 58 Because His Dad Was A 'Neo-Nazi' Bigot  
Source: Twitter