This year seems to be starting with bad news for Gerard Piqué following the split with his ex-partner Shakira. Being dissed in a song that millions of people have streamed since its release, would not be such a nice experience for anyone. But there is no escaping an international artist like Shakira. And now recently it came to light that she has earned millions out of the songs where she dissed her former partner. Seemingly the Loca singer is having the time of her life these days. Also, the former footballer recently revealed what he felt about the songs and shared about his love for his two sons.
Gerard Piqué's Response to Shakira's New Hit Song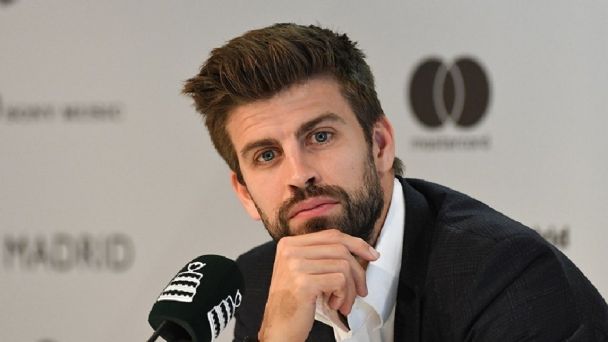 Shakira is back on the music scene after her deeply hurtful breakup with her ex-partner. And as expected her new songs have topped the charts with millions of streams in a  short period. The most popular has been BZRP Music Session Vol 53 which she recently performed at The Tonight Show Starring Jimmy Fallon. The song is a direct diss track against Pique and includes his girlfriend Clara Chia Marti also. Furthermore, according to a program called El Programa De Ana Rosa, the estimated earning from all of the songs in which the former footballer has been mentioned is somewhere around 15 million dollars. Seemingly this news would not be a nice one to take in for Pique. And as there is no escaping the tracks, he recently revealed that he has listened to his former partner's hit diss tracks.
Also Read: "Show Us How Well You Know It": Shakira To Perform Viral Pique Diss-Song At Jimmy Fallon Show, Demands Fans Watch It "Up Close"
During his interview with RAC1, the center-back responded to what he felt about the situation. But it seemed he had nothing much to say about it. Instead, he revealed that all he cared about was his two kids' happiness. Pique said
"I don't feel like talking anymore. I just want my children to be well."
Although he has broken up with Shkaira, they still share two kids named Sasha and Milan. And as of now, the ex-couple has not interacted with each other since their split.
Also Read: "You Dumb Motherf—Ker": Gerard Pique Gets Blasted For Cheating On Shakira After Colombian Pop-Star Wins Hearts In Latest Appearance
What was the Reason for Their Break Up?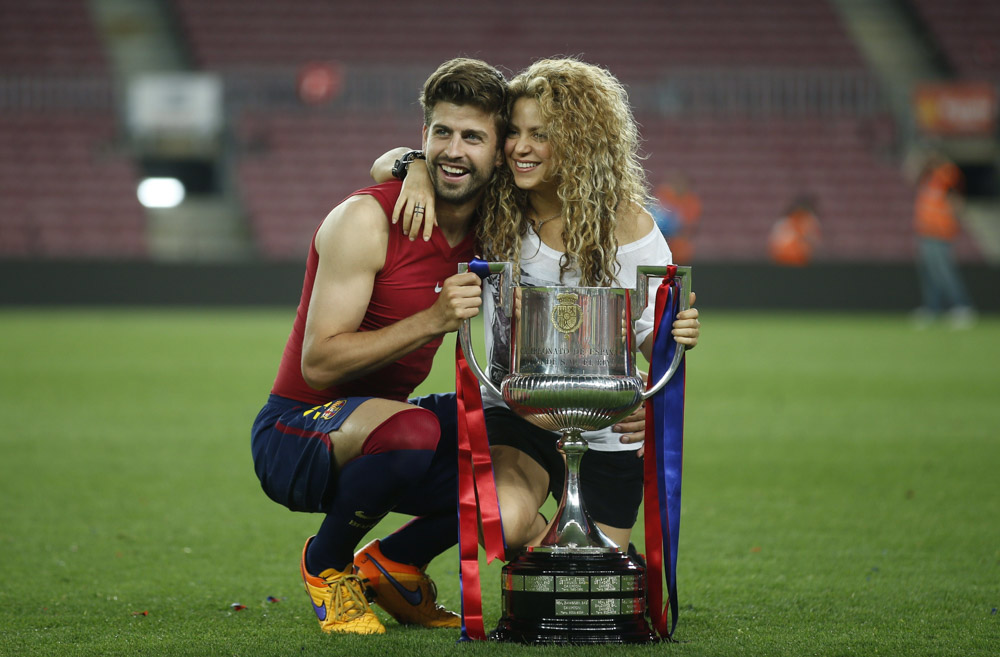 After a decade-long relationship, Shakira and Gerard Pique finally decided to separate in 2022. The two met back in 2010 while the singer was filming her world cup song Waka Waka. They never married despite such a long relationship, but the pair had two kids in that period. Cracks in their relationship seem to have started after rumors of the former footballer cheating. Also, he got together with his current girlfriend Clara Chia Marit (23) right after the split. It did not take long for him to move on. On the hand, Shakira is still single and she had reportedly been deeply hurt by the news.
BZRP Music Session Vol 53  is available for listening on Spotify and Apple Music.
Also Read: "I Really Felt That I Don't Even Have Fans Out There": Shakira Gets Emotional Addressing Gerard Pique Cheating On Her After 11 Years Of Relationship, Hit Rock Bottom In Depression
Source: Marca