Leslie Jones is a talented entertainer, who has been featured in several big-name films like Ghostbusters. Her comic timing is impeccable and her oratory skills are top of the food chain. This is perhaps why she guest-hosted the popular The Daily Show after longtime host Trevor Noah left it in December 2022. 
Although she hosted the show for only 3 episodes her performance was loved by fans and it turns out that she really liked it too. Recently, she revealed that she wants to host the popular Comedy Central show after Trevor Noah, and fans seem to be excited by this idea. She would be the perfect replacement for Noah, who held the prestigious gig for over seven years.
Leslie Jones Takes Over The Daily Show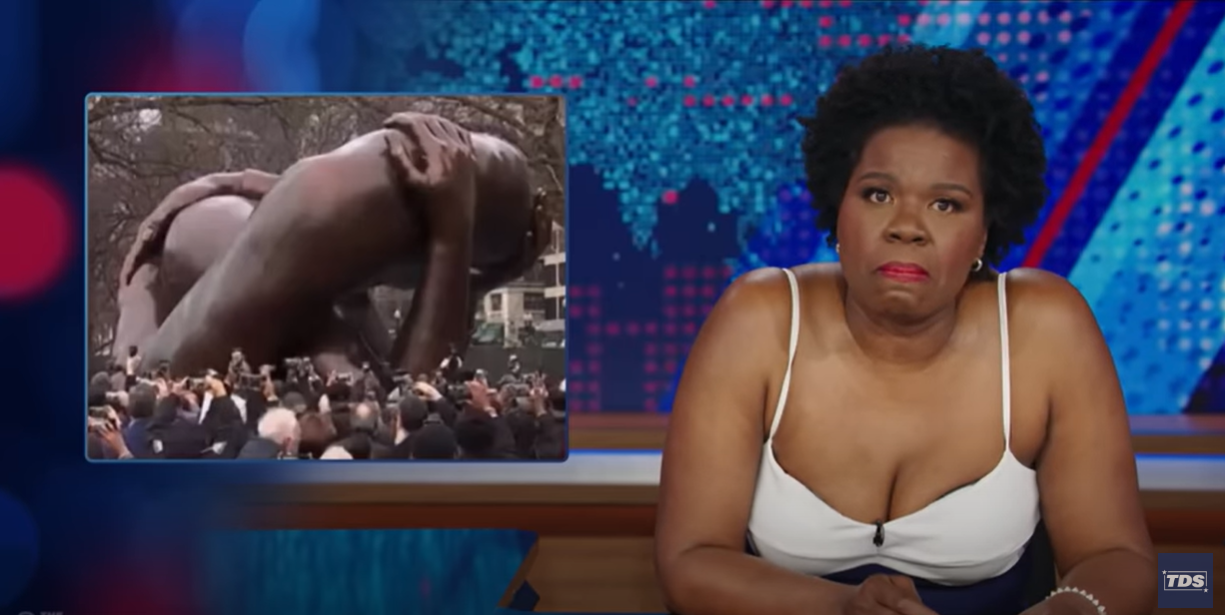 The talented American stand-up comedian Leslie Jones Jones, who recently appeared on The Daily Show after Trevor Noah's departure, wants to be a permanent host on the show. According to reports, the actress believes it is high time for a black woman to take over the late-night show.
In a new interview with People magazine, the Coming 2 America star revealed that she had a lot of fun on the show and that if the opportunity arose, she would definitely do it as a full-time host. She said,
"It was one of those in-the-pocket fits. You know how when you get fitted for a suit and you're like, 'Yeah, this suit looks nice on me. Yo, I don't mind wearing this style on me.' The Daily Show was [that]."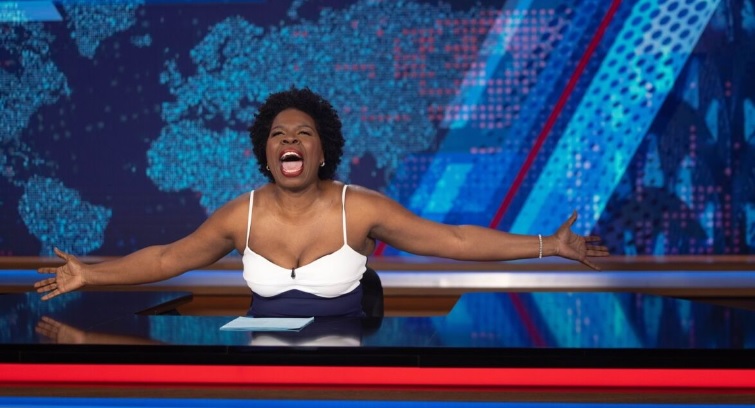 She continued,
"I would say my writer, Lenny Marcus, said to me we have been trying to find the place that actually is going to be a fun and efficient place to work at. Everybody calls themselves world-renowned, and they've done this and done that. But we haven't ever had totally good experiences on productions a lot of times."
She added.
"A lot of times, people are s**t that's floating, or just not as good as what they think they are, or messy. But on the Daily Show, everybody there was good at their job and everybody there was staying in their lane and did their job."
The Daily Show airs on Comedy Central from Monday to Thursday.
Also Read: "You Need To Honor This Statue": Leslie Jones Makes Explosive 'The Daily Show' Debut Replacing Trevor Noah With Controversial Martin Luther King Jr. Statue Monologue
Leslie Jones Contacted Chris Rock for Advice Before Appearing on The Daily Show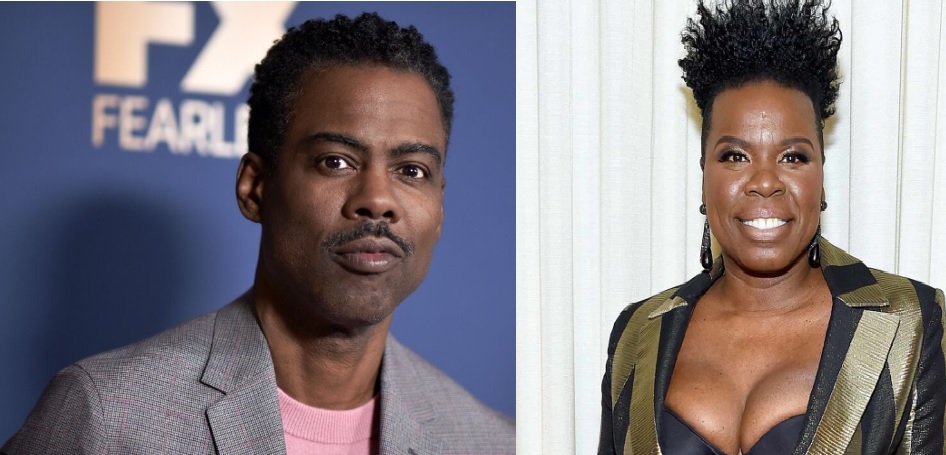 Before embarking on her journey on the Comedy Central show, Leslie Jones spent five seasons as a writer on the late-night NBC staple SNL, where she later became a cast member and starred in comedy skits. The actress shared that before making her grand appearance on the hit show, she called her SNL co-star Chris Rock for advice.
Also Read: Gerard Pique Started Dating Clara Chia Marti Because She Was An Inferior Version Of Shakira, Media Claims Pique's Girlfriend Trying Too Hard To Be Like Shakira
The Saturday Night Live alum said,
"I remember asking Chris Rock, I was like, 'Yo, is there any advice?' And he was like, 'First of all, I'm never worried about you. And second,' he said, 'Don't try to be Jon Stewart. Don't try to be Trevor. Be you. Be who you are. I already kind of knew that, but you know how you just need maybe a little permission to do that? So that's really what it was."
She continued,
"Everybody's life is a story. Everybody's life has had moments and trials and mistakes and things that you go to make you who you are today. And I want everybody to read that and go, Holy s**t she didn't just fall into comedy."
The actress concluded,
"She had to work for that s**t.' I want people to learn that if you have an inspiration and a desire to do something, that's f***ing great, but you got to work."
Also Read: DC Fans In Uproar After WB Studios Casts Leslie Jones As Gender-Swapped Plastic Man
Even though fans of the longtime host Trevor Noah were devastated to learn of his departure from the show last December, they have good news. Leslie Jones has shown strong interest in hosting The Daily Show and might land the gig. She is an amazing talent that would hopefully take the baton from Noah and lead the show to new heights!
Source: People magazine