Gisele Bündchen made a fiery entrance on her own at the Met Gala on Monday night after divorcing Tom Brady. The 42-year-old Brazilian supermodel, who was making her first red carpet-appearance after the split, arrived at the event in good spirits. In a vintage white Chanel column gown that she first appeared in 2007 for a fashion editorial with Karl Lagerfeld, Bündchen cheerfully turned around for the cameras.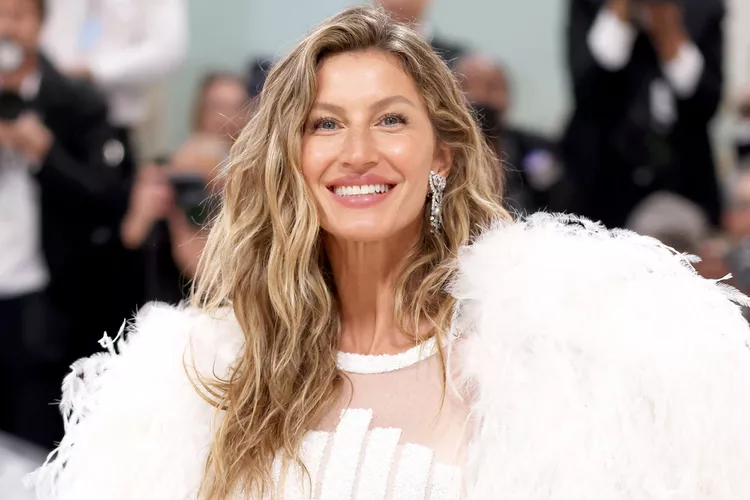 Bündchen has appeared ready to resume her career since formally ending her 13-year marriage to the former NFL player last October. She began 2023 by appearing in a new Louis Vuitton campaign, and in December 2022, while wearing gold, she made her first red carpet appearance after the breakup at Vivara's 60th-anniversary gala in So Paulo.
Also Read: Gisele Bundchen Breaks 20 Year Long Met Gala Tradition Because Of Tom Brady Divorce
Gisele Bündchen Seems Happier In Her First Met Gala After Tom Brady Divorce
Gisele Bündchen made a spectacular comeback to the Met Gala, her first appearance at the celebrity-studded affair after settling her divorce from Tom Brady. The 42-year-old supermodel attended the opening of the Costume Institute's newest spring exhibition, which pays tribute to the late designer Karl Lagerfeld, wearing a vintage Chanel gown with feathered wings.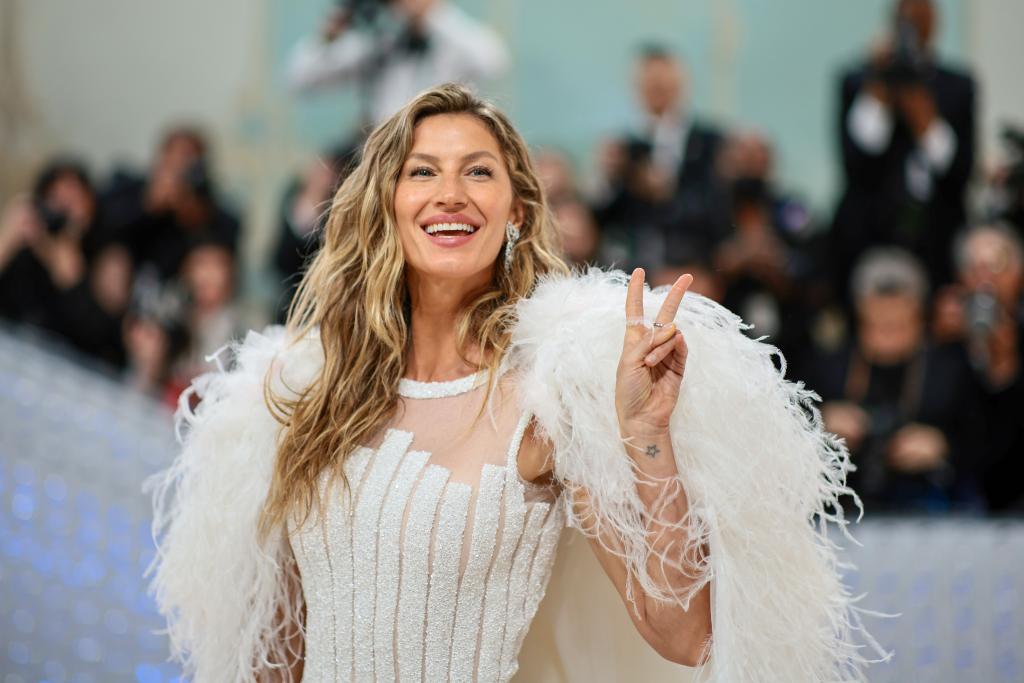 After breaking up with Brady last year, the model is choosing her own date this year. While attending her first Met Gala following the conclusion of her divorce from Tom Brady, Gisele Bundchen wanted to make a statement. She did it by selecting a famous outfit that stands for her independence.
"She's back to herself, she's good, she's happy, she's doing lots of good things," a source close to Bündchen tells PEOPLE. "She's back to work. [When she was with Tom,] she was just focusing on being a mom. With all their moves and everything, you have to be in mom mode," the source says.
"She's really happy just enjoying her new chapter," the source reveals.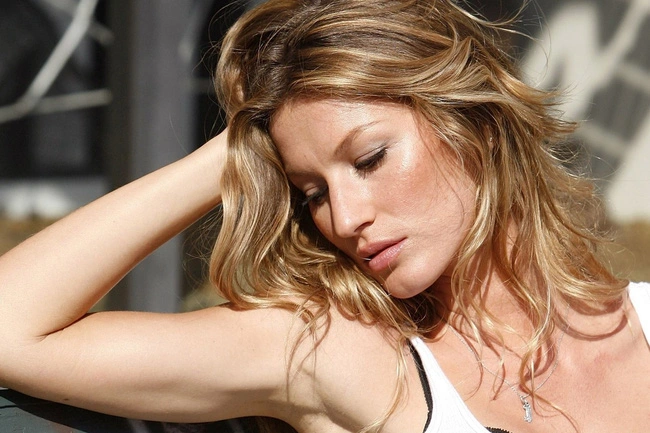 Additionally, the source added that Bündchen might not find it too difficult to adjust to life after marriage because she "has lived her own life for years while Tom played football so she is not afraid to do things by herself."
Since their highly publicized split, Bündchen has triumphantly returned to modeling. In recent months, the recently divorced mother of two has covered Vanity Fair and Vogue Italia in addition to posing for a Louis Vuitton campaign.
Also Read: "She knows she has made the right decision in her life": Gisele Bündchen Completely Abandons Tom Brady Breaking Her 15-Year-Old Tradition
Gisele Bündchen And Tom Brady Relationship
Brady and Bündchen co-parented three kids before announcing their separation in October 2022. "With much gratitude for our time together, Tom and I have amicably finalized our divorce," the supermodel from Brazil posted in a message on her Instagram Story. "My priority has always been and will continue to be our children whom I love with all my heart."
She continued:
The decision to end a marriage is never easy, but we have grown apart and while it is, of course, difficult to go through something like this, I feel blessed for the time we had together and wish the best for Tom always. I kindly ask for our privacy to be respected during this sensitive time. Thank you. Gisele
Over the years, the ex-couple frequently attended the Met Gala together; their first outing was in 2008. Their final public appearance was in 2019, when the quarterback looked dashing in a velvet maroon Tom Ford tux and the supermodel wore a pink pleated Dior dress.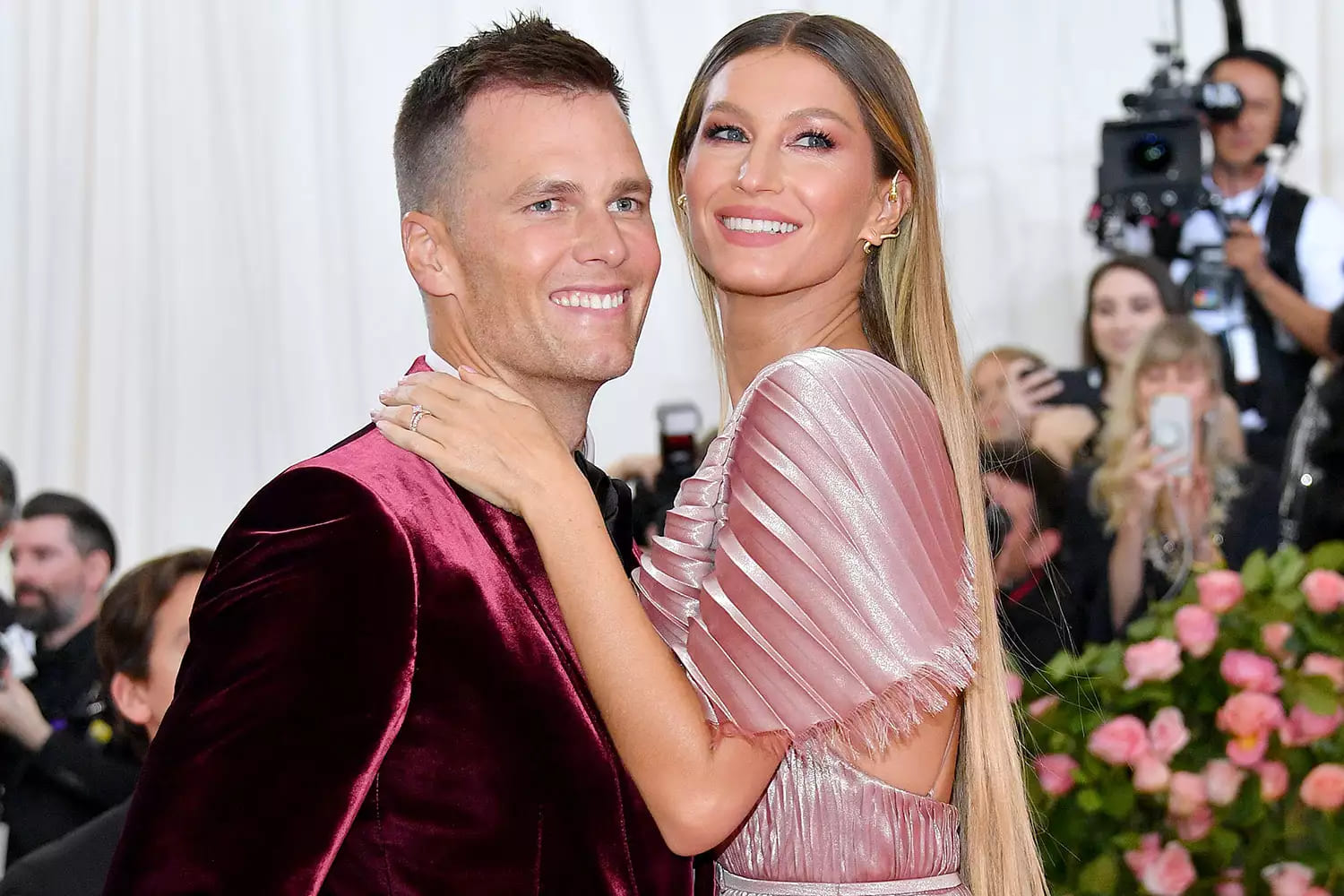 Since her breakup with Tom Brady, Bundchen has been very busy. She participated in the Rio Festival in February and wore the same outfit in 2004. Bundchen has appeared on the covers of Vanity Fair and Vogue Italia, as well as banner advertisements for Arezzo and Louis Vuitton.
Meanwhile, Tom Brady retired from football for good after the 2022 NFL season, his third with the Tampa Bay Buccaneers. He recently threw a beach party with relatives and close friends. Also in attendance were his two children with Bundchen: Benjamin Rein and Vivian Lake.
Also Read: Tom Brady's Ex-Wife Gisele Bundchen Returns To Save Him from Serious Jail Time Over $11 Billion FTX Scandal
Source: The News