A new clip from Hawkeye, the forthcoming Disney+ program, has been published.
Clint Barton and Kate Bishop were spotted going around Times Square in New York in a video released by Good Morning America. Hawkeye notices a youngster point out a superhero and requests a photograph. The toddler, in reality, is questioning a lady dressed as Katniss Everdeen – along with a slew of other 'Avenger' impersonators – leaving Clint's ego bruised. Bishop mocks Hawkeye by pointing out his likeness to the Hunger Games character, claiming that his actual problem is his "branding."
Following the events of Avengers: Endgame, Hawkeye follows Clint Barton. In the episode, he teams up with Kate Bishop to take on foes from his past as Ronin. When Barton's family vanished in Avengers: Infinity War, Hawkeye took on the role of Ronin, an assassin who attacked individuals he believed didn't deserve to survive the blip. Clint appears to be facing the repercussions of his actions in the future season.
Hawkeye reunites classic Avenger Jeremy Renner as the eponymous hero, with newcomer Hailee Steinfeld as Bishop. Vera Farmiga, Fra Fee, Tony Dalton, Brian d'Arcy James, and Alaqua Cox have all joined the cast. Linda Cardellini returns as Barton's wife Laura, as does Florence Pugh, who reprises her role as Yelena Belova from Black Widow.
Hawkeye's first two episodes will be available on Disney+ on November 24, with more episodes coming weekly. The six-episode series will be directed by Bert and Ernie, as well as Rhys Thomas, and will have a score by Christophe Beck. There will even be a musical act for the fictional show Rogers: The Musical, based on the Battle of New York in the original The Avengers film.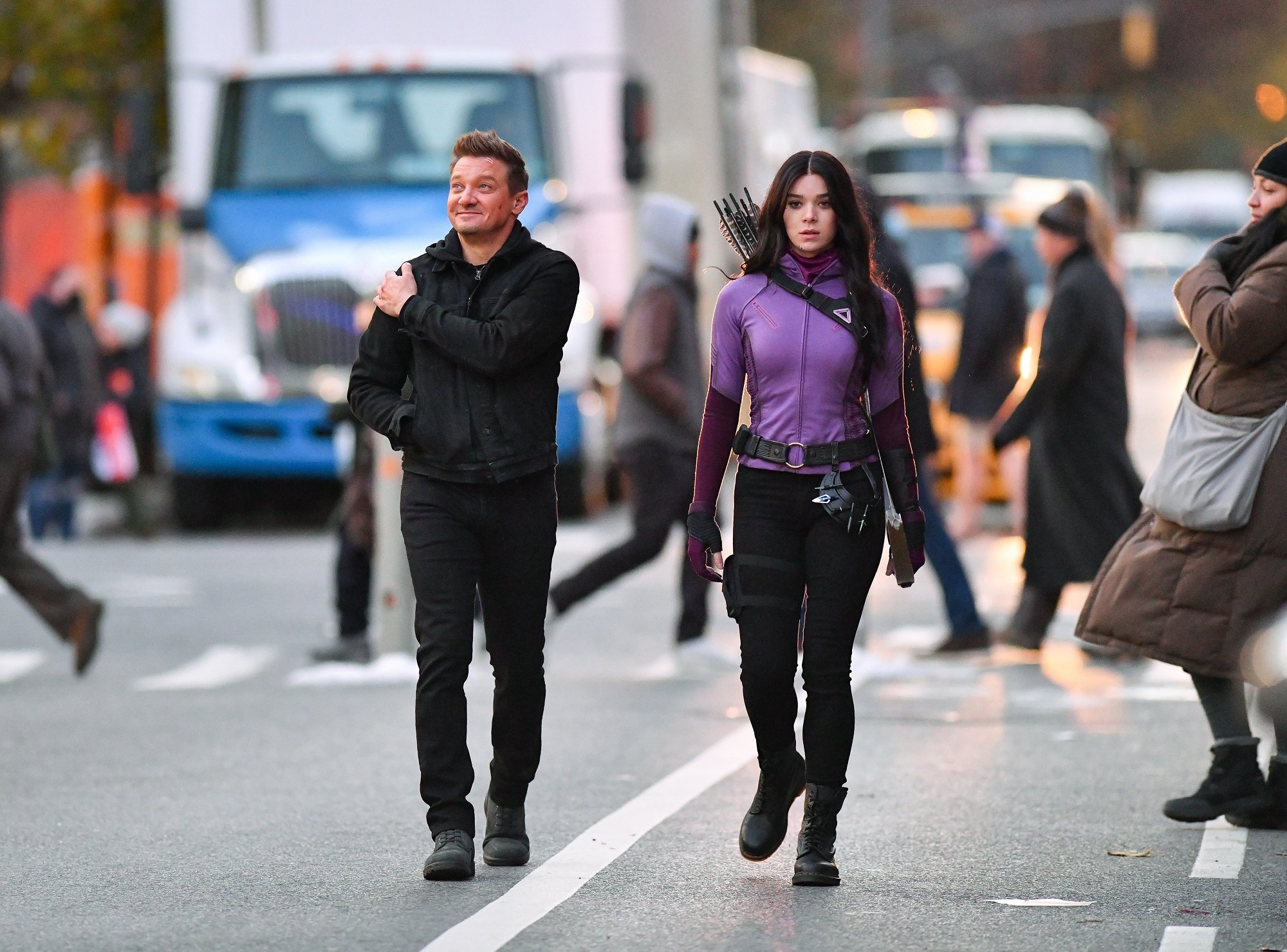 Echo, based on Alqua Cox's character of the same name, is already a confirmed spin-off series. This announcement came as part of Disney+ Day, which included a variety of exclusive footage, interviews, and teases for upcoming Marvel Studios projects. Secret Invasion, She-Hulk, and Moon Knight were among the future attractions announced during the celebration. In addition, Disney has made a Hawkeye-themed episode of Marvel Studios: Legends accessible for viewing on the platform.
Thanks for your feedback!