Liam Neeson might just have written a check that his a** can't cash. The acting star made humiliating, derogatory, and downright Insulting comments about former UFC champion Conor McGregor. Not only this, he called into question the legitimacy of the fastest-growing sport today, MMA. 
These comments would certainly be met with an equally, if not even harsher, response from the Notorious one and his millions of die-hard fans. McGregor's rags-to-riches story is arguably the most inspirational in sports in the 21st century. Insulting a legend comes with its costs.
Liam Neeson Humiliates Conor McGregor and the UFC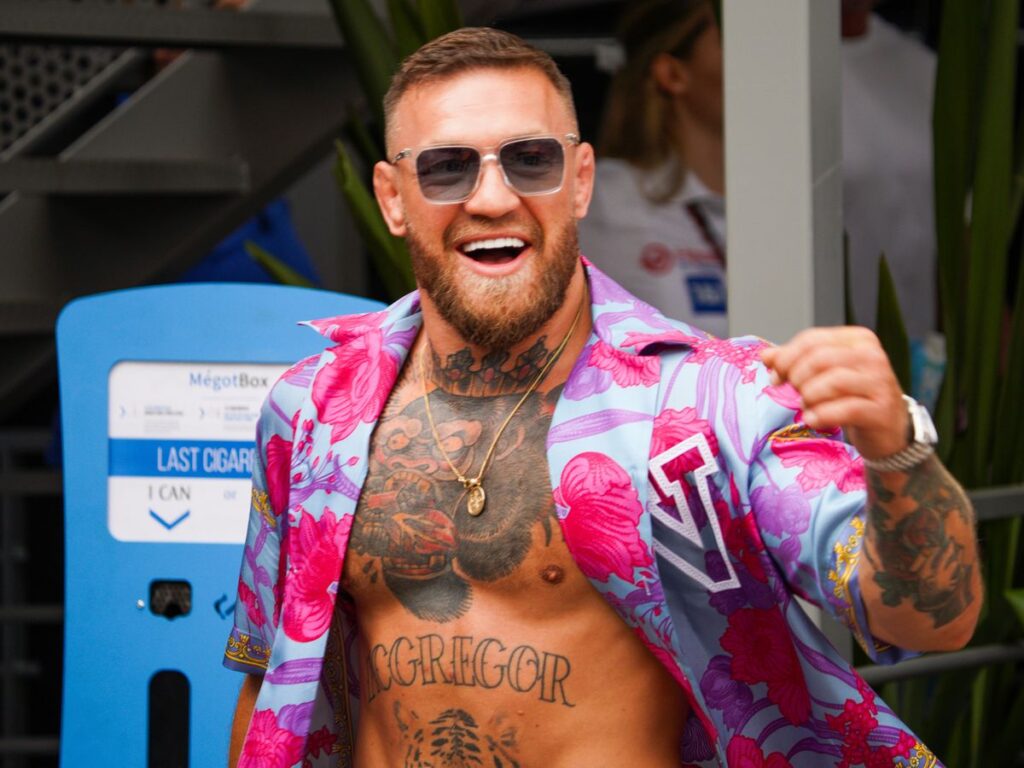 UFC legend Conor McGregor is one of the unbeatable and talented Irish professional mixed martial artists. McGregor is a former Ultimate Fighting Championship featherweight and lightweight double-champion. This year in February, Ireland's famous actor Liam Neeson trashed the athlete with a controversial statement. The Run All Night movie actor made a bombshell remark against him. Talking about Conor Mcgregor he said he is not a fan of UFC fighters and compares him to a "little leprechaun."
Conor McGregor is one of the highest-paid athletes and has gained massive fandom worldwide. In a candid interview with Mens Health, Neeson said the fighter gave Ireland a bad name. He said,
"UFC I can't stand, that to me is like a bar fight. I know the practitioners are like, no, you're wrong — the months of training we do … Why don't you just grab a beer bottle and hit the other guy over the head? That's the next stage of the UFC. I hate it. That little leprechaun Conor McGregor, gives Ireland a bad name. I know he's fit, and I admire him for that. But I can't take it."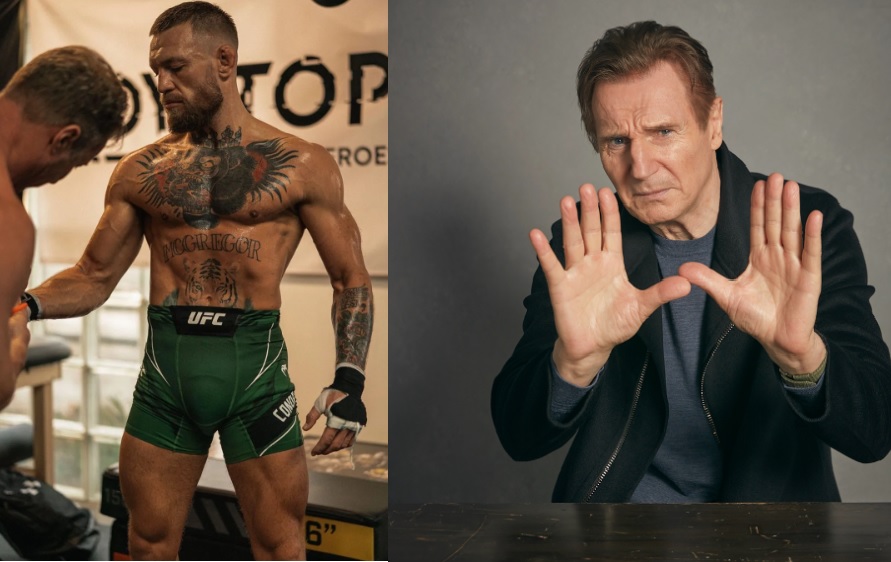 According to Variety, Mcgregor will also star in the upcoming American action film Road House with a role opposite actor Jake Gyllenhaal in Amazon Prime Video.
Dana White UFC boss opened up about his relationship with Mcgregor. He said,
"He's a great partner. Conor is a great partner to work with. Conor and I have never had a problem. You think about this kid who went from nobody knew who he was to one of the biggest superstars in all of sports. You've never really seen any real public blowouts with me and him. A lot of times when you get that level of fame and money, it f**ks everything up."
While the actor received criticism for his remarks, the UFC legend, however, didn't respond to the actor directly, but he did share a tweet on Twitter.
Irish proud – always. 🇮🇪

— Conor McGregor (@TheNotoriousMMA) February 3, 2023
Conor McGregor wrote, "Irish proud – always." Liam Neeson's distasteful remarks came just days before it was announced, by the UFC boss Dana White that Conor McGregor will soon return to the ring. 
Also Read: "That to me is like a bar fight, I hate it": Liam Neeson Disagrees With Dwayne Johnson, Insults Conor McGregor's Entire UFC Career
A Brief Note on Conor McGregor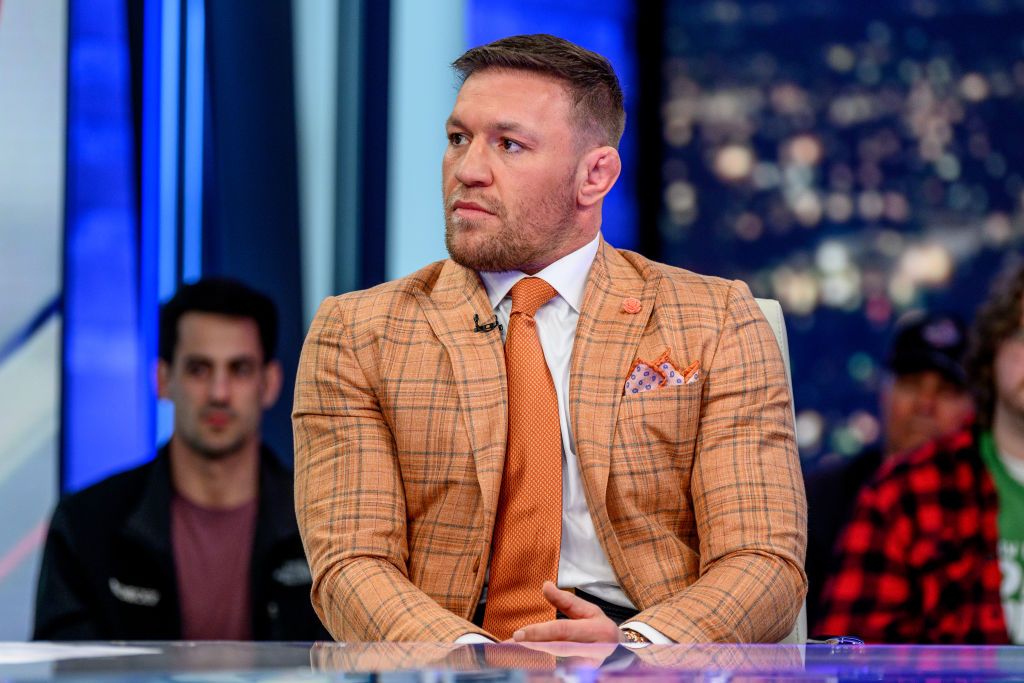 Conor McGregor is easily the best-known MMA champion ever. His meteoric rise in the UFC is the stuff of legends and movies. An excellent sportsman, his boxing skills and the amazing, ferocity of his left hand are awe-inspiring. Born in a humble household in Ireland, he worked as a plumber to support his family and his MMA training. After taking the local Irish promotions by storm, he reached the UFC with a whole lot of promise. And he delivered. 
Also Read: "Still did more damage to Floyd than you": Logan Paul Claps Back at Conor McGregor After UFC Double-Champion Calls KSI a 'Friendly Little Nerd'
He won fight after fight with brutal and clinical knockouts and in the process his juggernaut momentum brought him millions of fans the world over. His brash attitude and phenomenal microphone skills made him the biggest star in the UFC. No one comes close to his outstanding achievements. 
Also Read: "You owe me the price": Charlie Hunnam Asks Conor McGregor to Pay His Debt Amidst Reports of UFC Legend Making His Comeback This Year
He later boxed Boxing legend Floyd Mayweather and became one of the highest-earning sportsmen on the planet. After a nasty injury in his recent fight, the champ is resting and training to make a great comeback.
Source: NY Post