Is Jennifer Aniston in love again?  Well, when it was revealed that Mad Men actor Jon Hamm would appear in Series 3 of The Morning Show, fans all over the world just got super excited. They are not alone in sharing this mutual excitement. The superfan, Jennifer Aniston, who has reportedly had a 'monster crush' on the actor for over 15 years, expressed her excitement in particular.
Aniston was always accompanied by her husband when she crossed paths with her star crush in the past. However, this is not the case this time. She would be having her own fan moments with her crush since Hamm joined the show for the third season. According to reports, Aniston and Hamm met while filming The Morning Show, an Emmy-nominated show on Apple TV+. 
The Morning Show co-stars reportedly got along well after filming the series, according to a source who spoke to Heat Magazine. Fans on Twitter couldn't get enough of the rumored couple as these reports started to circulate online this week.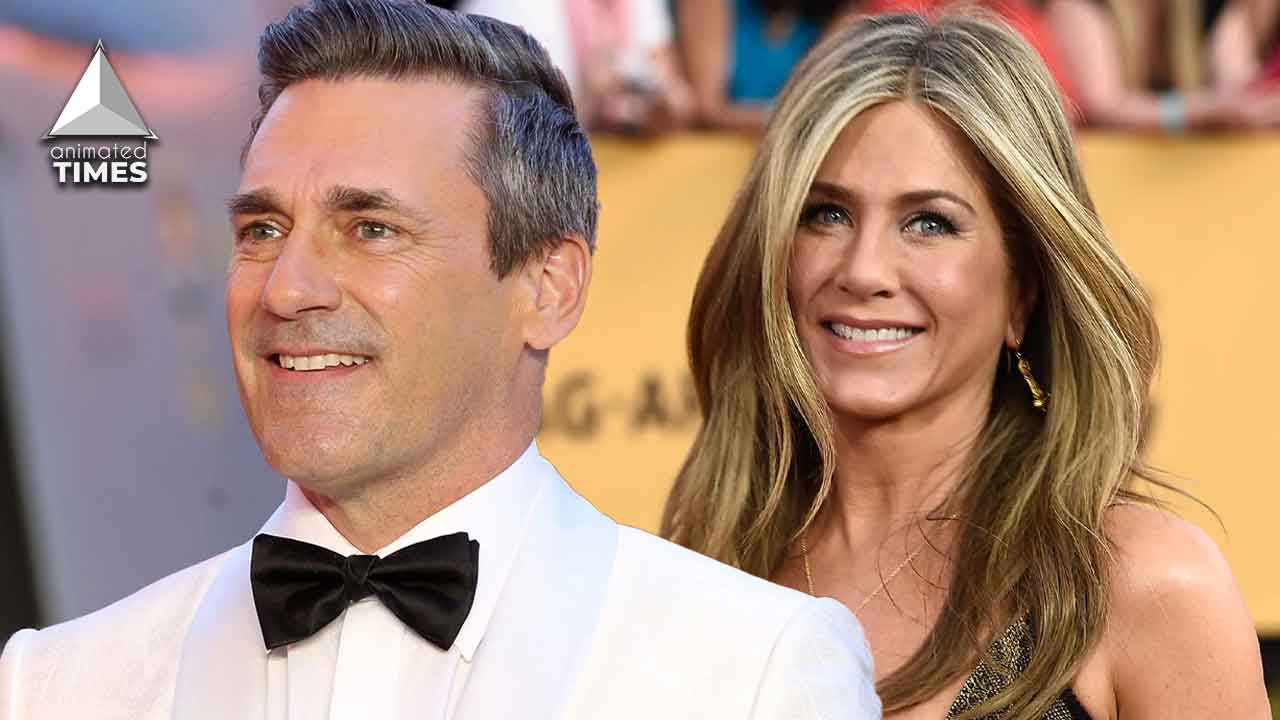 Also read: "I wasn't living an interesting life": Brad Pitt Jennifer Aniston 'Dull' During Their Marriage, Claimed Only Angelina Jolie Satisfied Him as Bullet Train Star Prepares to Fight Abuse Allegations
Jennifer Aniston's monster crush on Jon Hamm!
Longtime friends Jon Hamm, 51, and  Jennifer Aniston, 53, share a long history of failed relations in addition to their successful careers. Aniston, who is best known for playing Rachel Greene in Friends, has dated actors like Paul Rudd, Brad Pitt, and Justin Theroux. While Hamm and Anna Osceola have reportedly been romantically linked since 2020 and the couple is still in a relationship. They allegedly met in 2015 while filming Mad Men. Prior to dating Osceola, the actor dated Jennifer Westfeldt for a while.
On the other hand, the insider revealed that Hollywood Queen Jennifer Aniston has a serious crush on the Baby Driver actor. "Her crush on Jon is common knowledge—she'd be with him in a heartbeat if he were single and showed interest. But even though they've had a blast filming together and hanging out, sadly for Jen, he's in a serious relationship," the insider shared.
Jennifer Aniston and Jon Hamm
Well, The Morning Show follows the daily activities of the cast of a morning TV program. The series' plot is shaped by relationships at work, at home, and in social settings. The show also stars Reese Witherspoon and has addressed significant issues like the coronavirus and workplace abuse over the course of its seasons.
Also read: "Jen will never admit, they've zero time for one another": Jennifer Aniston Desperate to Win Her Rivalry Against Sarah Jessica Parker, Wants a Upper Hard in TV World
Jennifer Aniston and Jon Hamm's 'Secret' Relationship?
Let's focus on what we do know before we get overly excited about the unconfirmed couple. The insider also claims that the two have gone on "secret" dates. There's no denying that Jon is utterly enthralled by Aniston, the source allegedly revealed. When Hamm and Aniston "crossed paths before," she "always had a husband by her side," but "not this time," they allegedly added.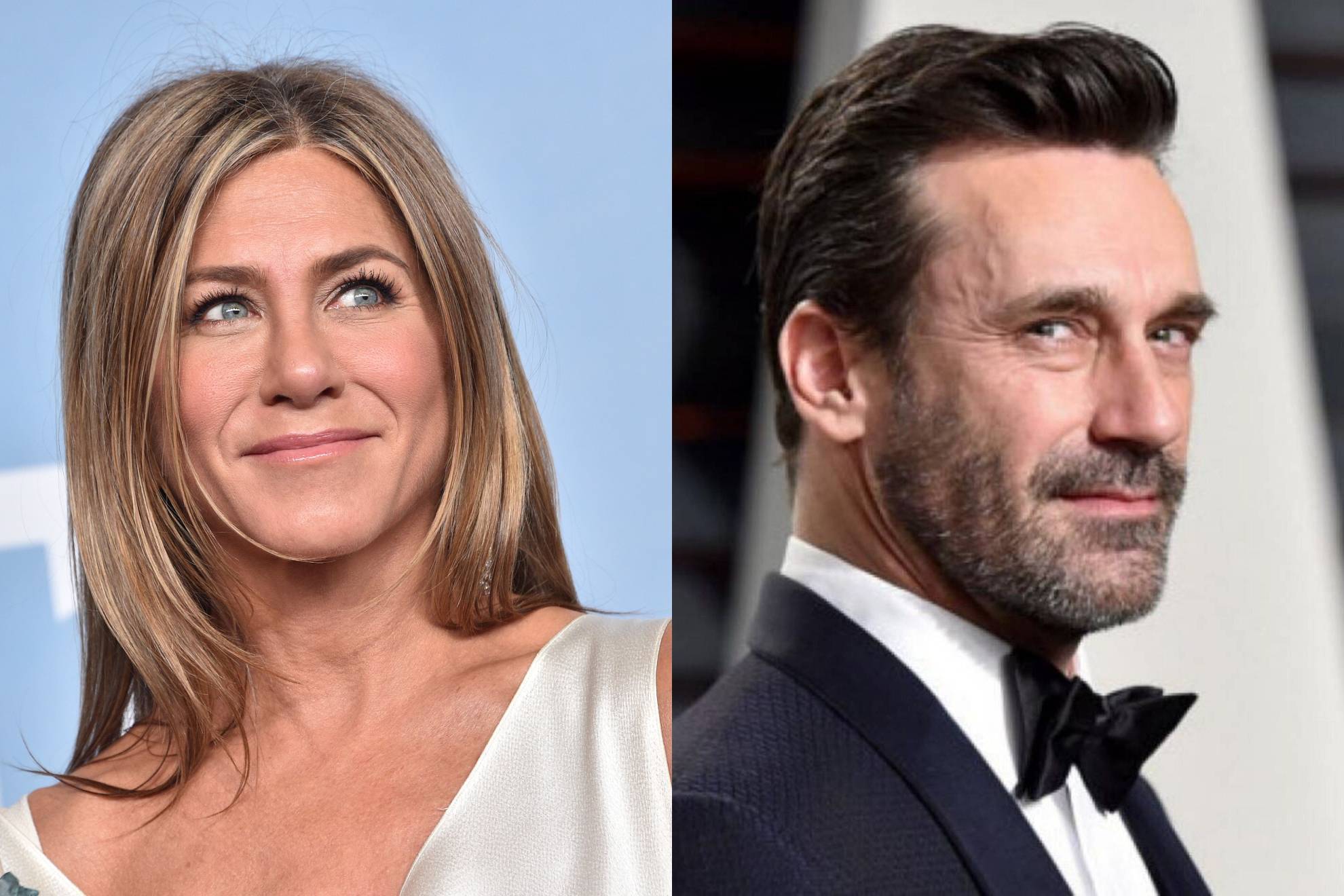 Jon Hamm is reportedly still seeing actress Anna Osceola, 34, whom he met in 2015 while filming Mad Men. Aniston was previously married to Mulholland Drive actor Justin Theroux, 51, from 2015 to 2017. While many people may wish Aniston and Hamm were dating, neither has officially confirmed or denied the reports. They do look very tempting couple. Didn't they? 
Well, lastly, Hollywood can be a difficult place to keep a secret relationship, especially when you're as popular as Jennifer Aniston and Jon Hamm. However, it appears that an unnamed source leaked the information to Australian media outlets, who have confirmed that the couple has gone on several secret dates. 
Related: $300 Million Rich Jennifer Aniston Had to Wear Fake Rolex Thanks to Her Unfaithful Ex-boyfriend
Source: GeoTV