If you are not aware, Disney is remaking the iconic Cartoon of 1997, Hercules, into a live-action movie. The news of Hercules Disney Remake is already making fans show their enthusiasm through tweets suggesting the cast for the movie.
These fans made a petition where they demanded pop star Ariana Grande be cast as Megara in the upcoming live-action Hercules movie. This has received over 14k signatures, which is a pretty bold start. Fans are also requesting the makers to make Danny DeVito Phil. Now, this is fair because he had originally voiced Phil.
We have prepared the top suggestions that people have tweeted for the cast roles. You will not be disappointed seeing their choices. It will be interesting to see if Disney takes up the suggestion and surprises its fans.
1. Hercules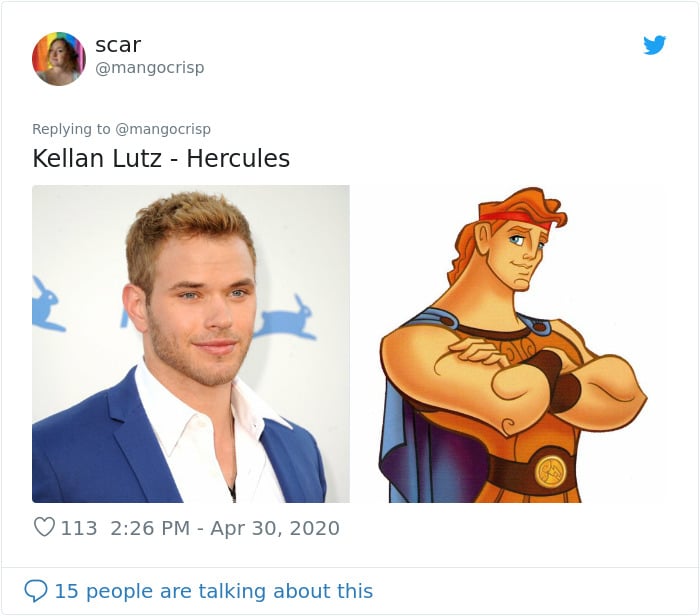 2. Megara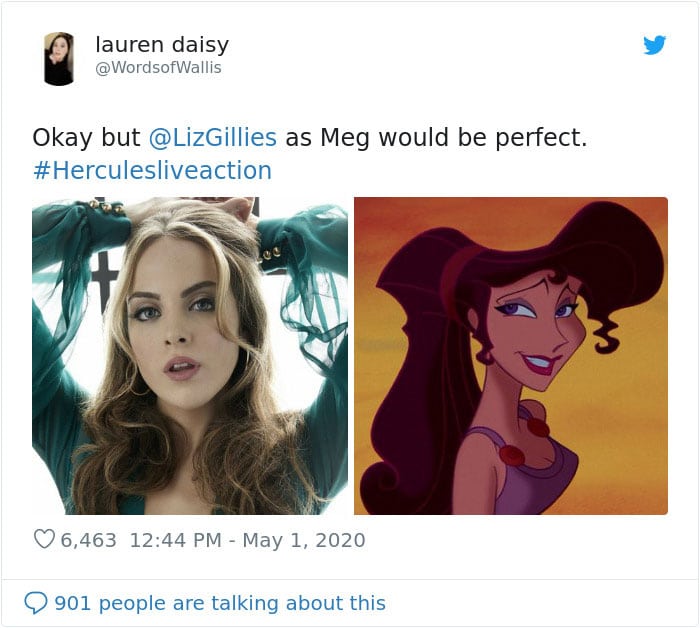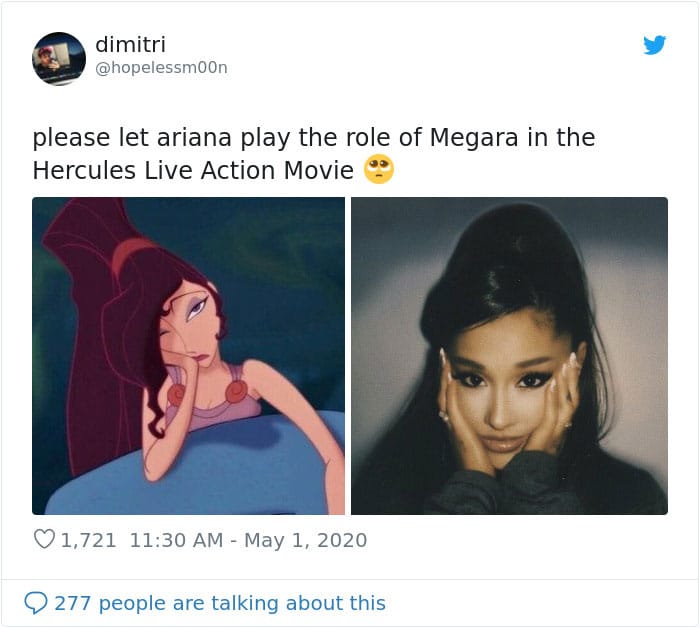 The duo who directed Avengers: Endgame and Infinity War, Joe and Anthony Russo, are returning to produce this film, so the stakes are pretty high. Expectations are also high.
However, there is no guarantee when the shooting will commence or end given the ongoing pandemic. Since it is in the early developmental stage, there is not much information about it but stay tuned for more news. We do not know how close the movie Hercules' plot will match with the cartoon, but apparently, there are many impressive musical performances.
3. Phil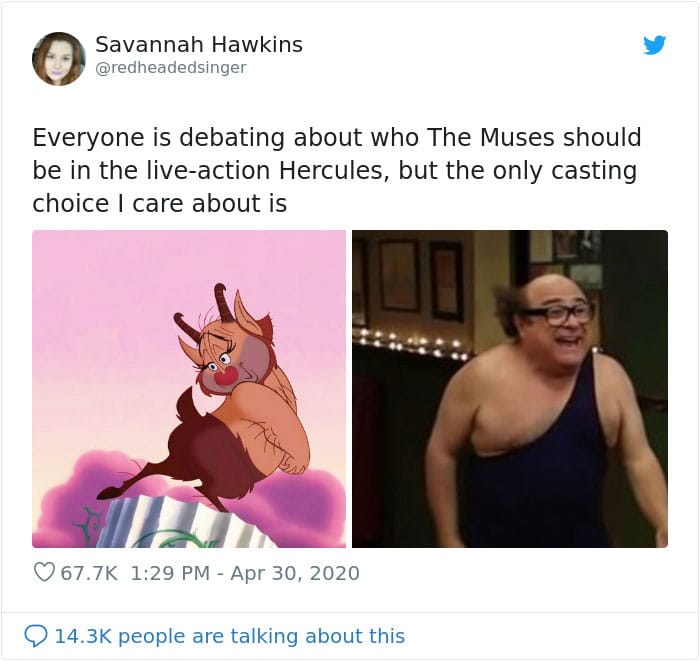 4. Hades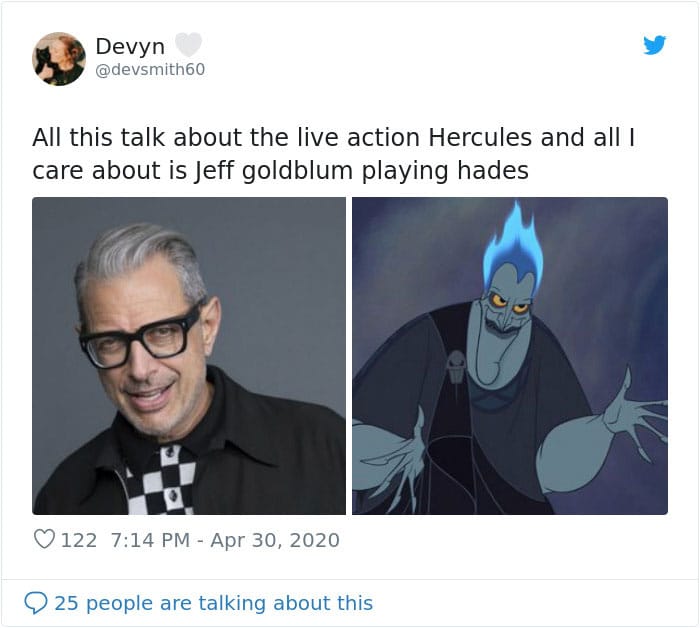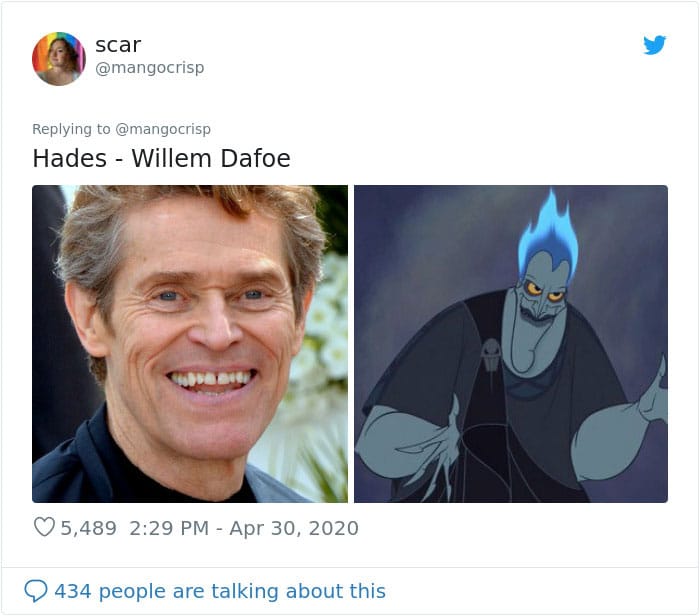 5. Pain and Panic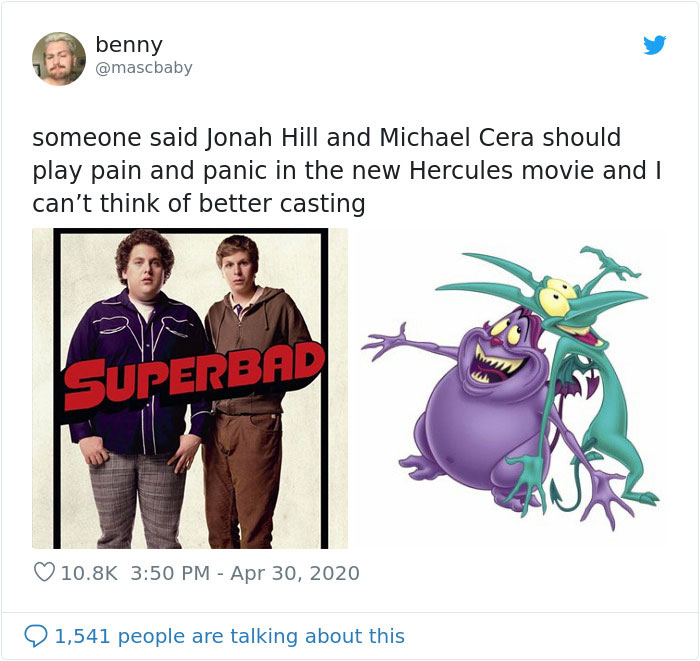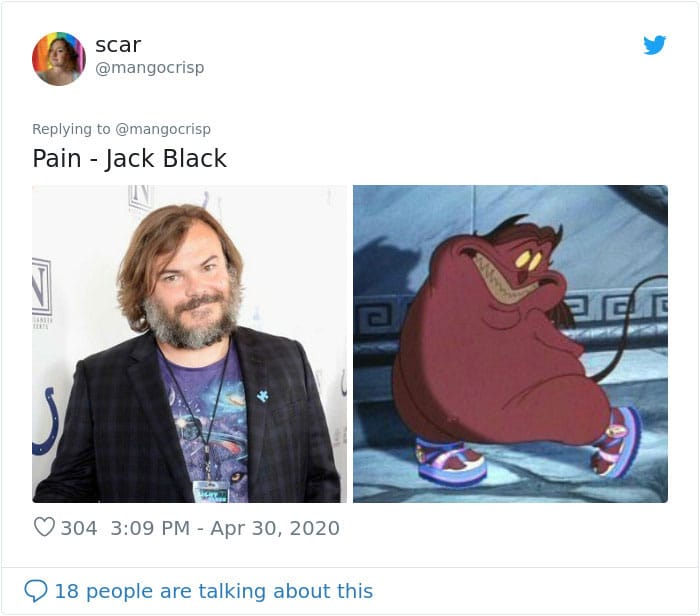 6. The Muses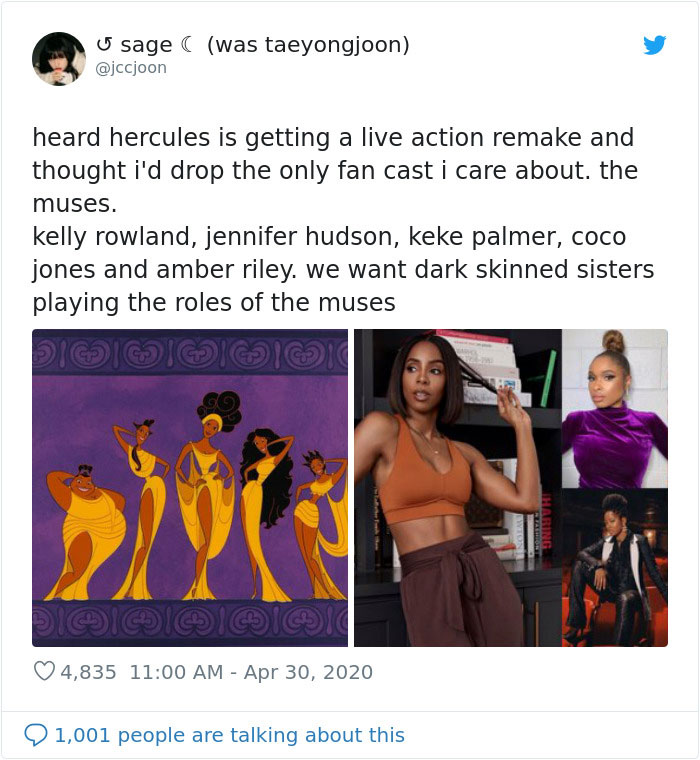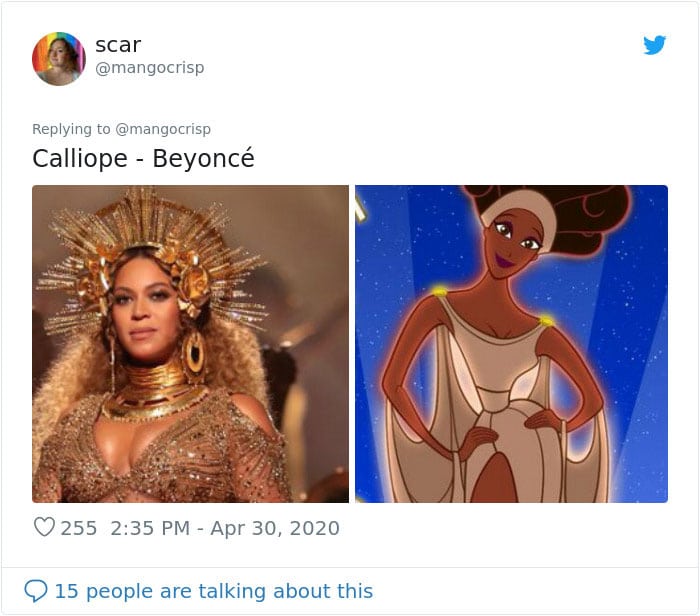 7. Zeus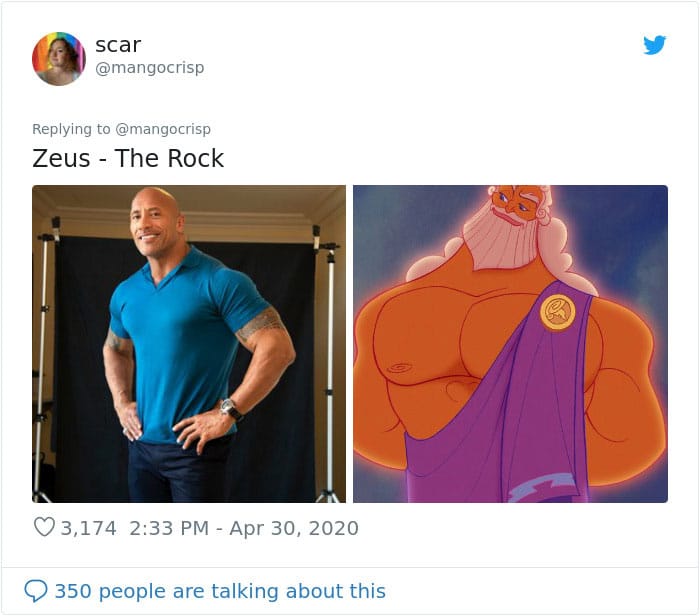 It is no longer a secret that Disney is planning to release back to back live-action movies. Mulan is scheduled to release on July 24, and The Little Mermaid remake might release in the year 2021 or 2022. respectively.
Disney had earlier released Lion King the previous year, which garnered much appreciation. However, few fans found it disappointing in comparison to the original cartoon. A similar thing happened with The Aladdin Remake.
Hopefully, this time Disney will give no chance for any of the fans to complain. What are your thoughts on the Hercules remake? Comment down below.
Thanks for your feedback!