Nick Cannon is a goofy character with a grotesque penchant for getting famous women pregnant. He often publicly thirsts for women and declares his desire; to have children with them. Many long-time observers believe that he has a breeding kink.
Cannon has 12 children with different mothers, and the actor seemed to want more. He recently outraged Taylor Swift fans by sharing his desire to have babies with her. In a fresh piece of controversy, Cannon has yet again; publicly expressed his desire to have babies with a famous woman. And this time, it's WWE star Bianca.
Nick Cannon Gets into Trouble Yet Again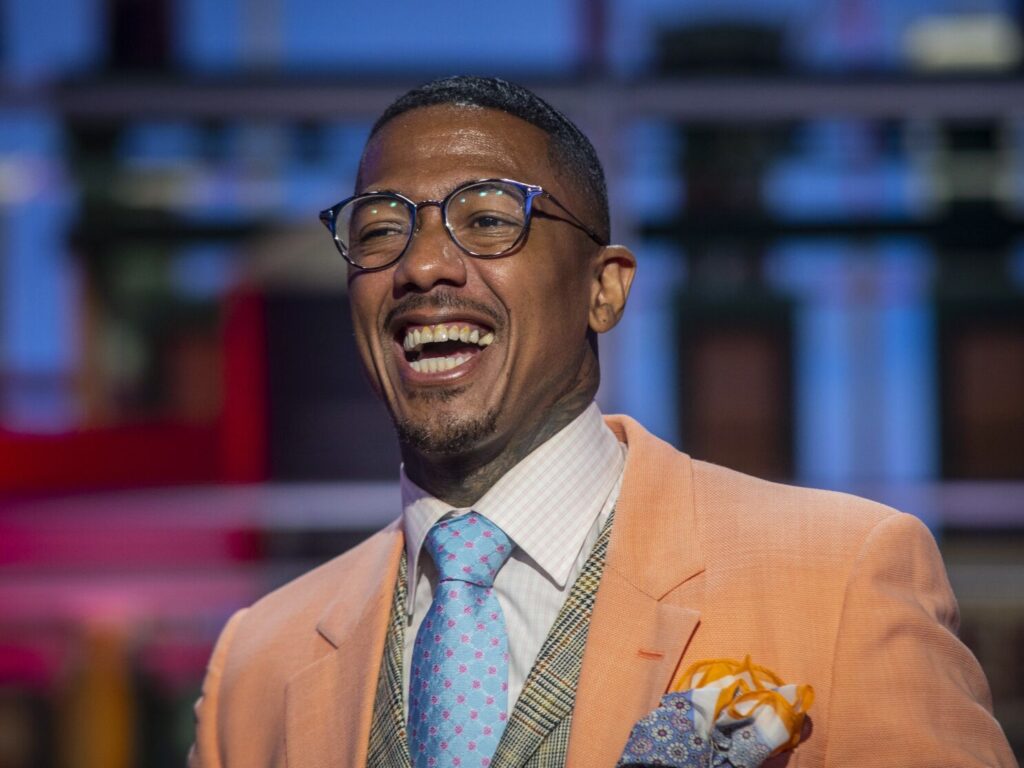 Nick Cannon is a talented personality who often founds himself boiling in hot waters. He has a breeding kink, which explains his 12 kids from 6 mothers. Throughout his career, he linked with enough A-list stars. Cannon has appeared in several films and television shows and is known for his upbeat hosting and rapping skills.
Although his alleged flippant attitude in his interviews often makes him the center of attention. The American television host, on several occasions, has made distasteful remarks and jokes about big celebrities like Taylor Swift. 
During his appearance on The Howard Stern Show this year, Nick Cannon said he would love to have kids with singer Taylor Swift. When asked if he would consider having children with Swift, the Gigolo singer replied:
"Absolutely, I'm in — let's go … That's the one! First of all, she's an amazing songwriter. What I do love about Taylor Swift is that she has been so vulnerable and open with all of her music. My and Taylor's numbers are very similar when we're talking about being on these streets. So, I think she would relate to me very well. We probably would really understand each other."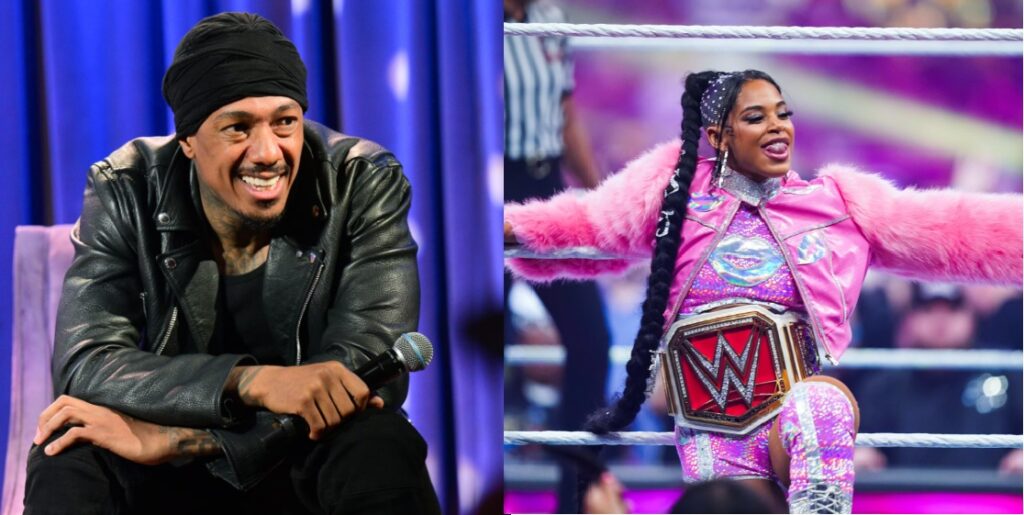 At this point, Cannon's bizarre obsession with impregnating women and having kids has become concerning. Now the actor is creating headlines again. He recently commented a controversial comment on WWE icon Bianca Belair. His remark did not sit well on social media, after which fans of Belair started trashing him.
Cannon recently appeared on the American Sketch comedy show Wild 'N Out and allegedly denigrated the American professional wrestler in front of her husband, Montez Ford. During the rap battle segment in the show, Nick Cannon said: 
"There's a couple of guys who were up to no good; they started making trouble in my neighborhood. I get in one little fight, and my mom got scared because I wanted to impregnate Bianca Belair."
Don't have cable but pretty sure they were joking about how many kids Nick got but Nick waited till the freestyle🤣🤣🤣🤣 vintage Nick💯🍺

— JBoe (@JT_0330) May 27, 2023
A Nick Cannon sneeze could get a woman pregnant. Montez might want a pregnancy test after Nick was so close to Bianca like that.

— 🇺🇸 Joe 🇺🇸 (@4Black2Beard0) May 27, 2023
The video is now going viral on social media, with people claiming Nick Cannon is pure garbage. A social media user wrote,
"A Nick Cannon sneeze could get a woman pregnant. Montez might want a pregnancy test after Nick was so close to Bianca like that."
Bruh outta pocket for this, Ford should've checked him right then and I bet that would've ended the episode

— Not Apollo Crews Either!!🤬🥋 7/8♋️ (@dlew48) May 26, 2023
A fan of the star defended his remarks and penned,
"You go on wild and out; you better be ready for this. And a lot more. Plus, Nick Cannon has impregnated all but about 10 women on the planet; why is this surprising?"
Doesn't he already have like 15 kids?

— Hingle McCringleberry (@6demonbagg) May 26, 2023
Nick Cannon has had multiple non-traditional relationships with several celebrities in the industry, but among his children's mothers, he has only married Mariah Carey.
Also Read: "I don't care about that stuff": Father of 12 Children Nick Cannon Makes Concerning Comment About Child Support Payment
A Brief Note on Nick Cannon's Career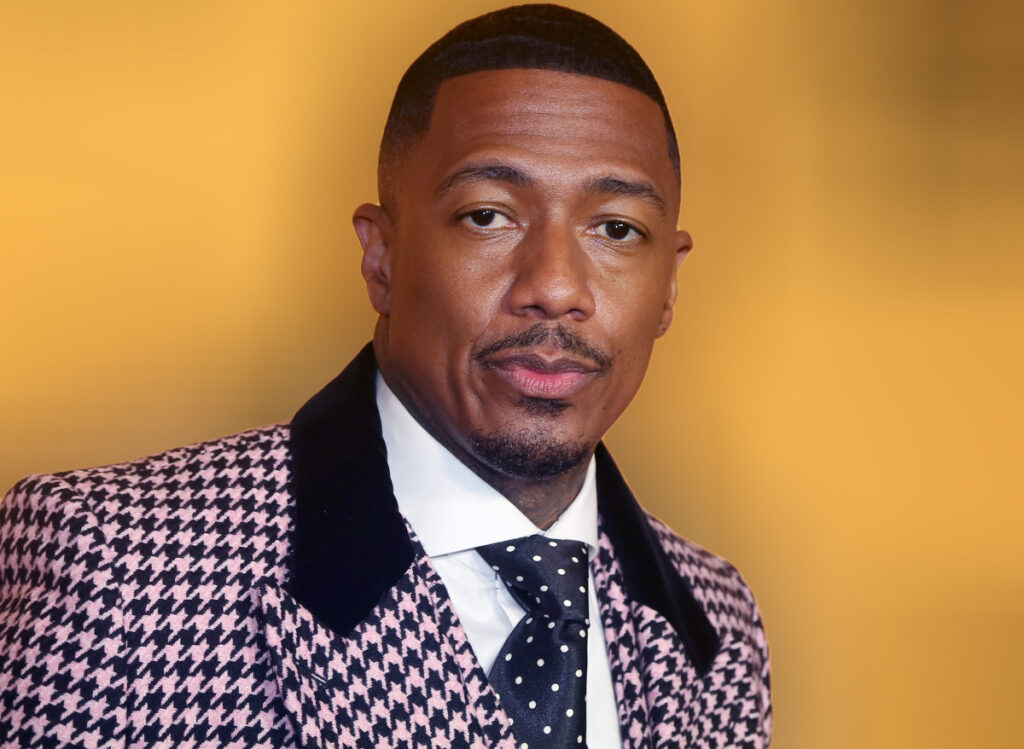 Nick Cannon is arguably one of the most successful personalities in the entertainment industry. His charisma and body of work are impressive, which has gained him millions of fans worldwide. Cannon began his acting career on television by appearing on All That before he rose to superstardom on The Nick Cannon Show as the host.
Also Read: "It just didn't work out as planned": Nick Cannon Becomes Full-Time Clown, Fumbles Mother's Day Cards for His Multiple Partners After Claiming He Wants More Children With Taylor Swift
In his burgeoning career, he has hosted several tv shows and delivered hit albums. The actor has also been featured in music videos, and he released his debut self-titled album in 2003, which received positive reviews.

Also Read: "I'd rather go to a Bruno Mars show": Nick Cannon Royally Disses Taylor Swift, Beyonce
Source: Page Six