Tom Brady is handsome and the four 80-year-old friends couldn't agree more, hence the movie, 80 for Brady. The hilarious sports comedy is based on four diehard 80-year-old fans who bond over Tom Brady, not so much because of his game but for his physique. The story narrates their journey to the 2017 Superbowl, to watch their favorite person in the whole wide world battle it out against its rival teams.
The story of the movie is so bizarre that people often question its authenticity, and wonder how much of it is based on the dramatization of the original tale. But as it turns out, it is completely based on a true story. Here's everything one needs to know before watching the movie.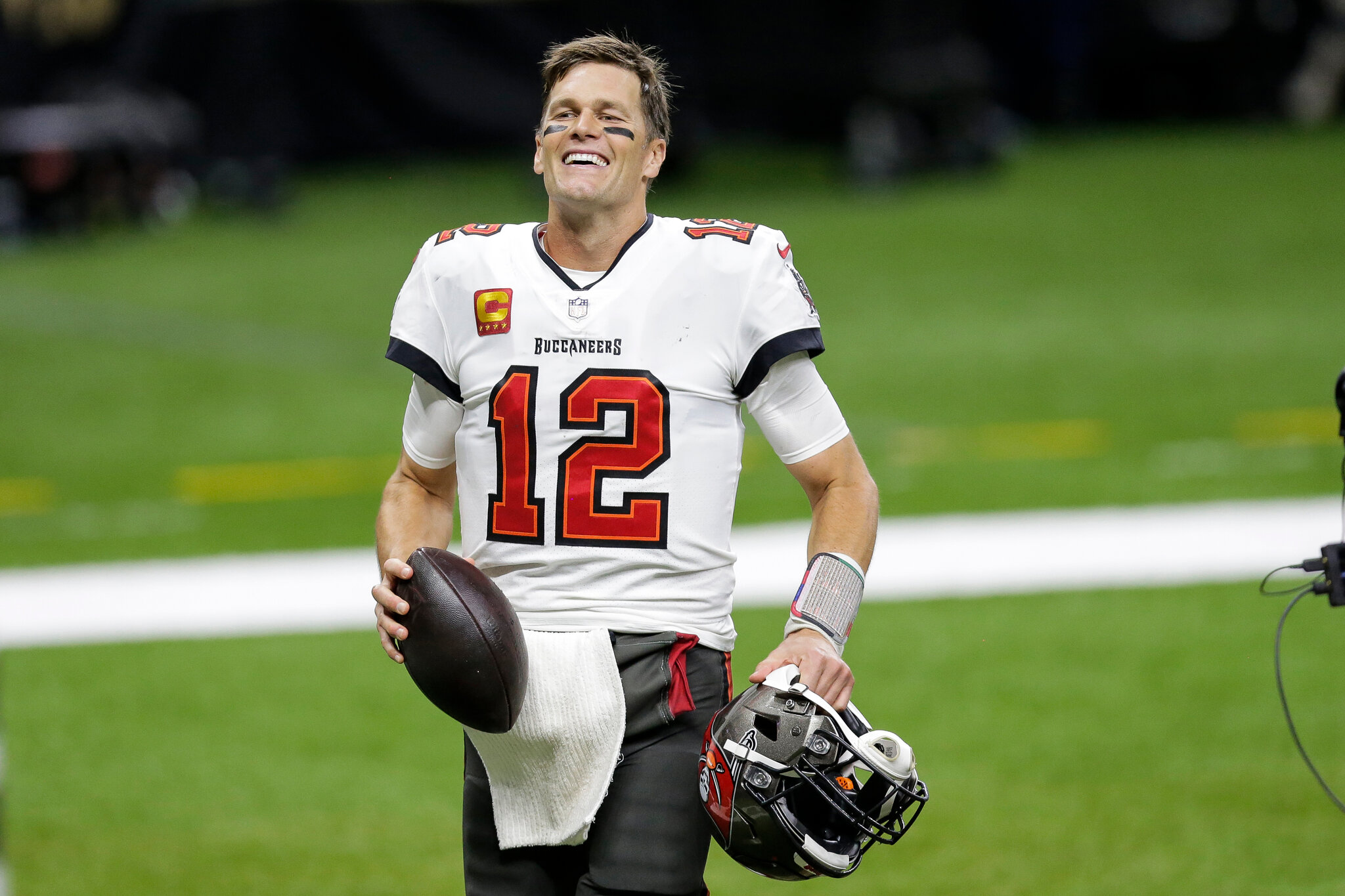 Also Read: After Being Trolled For "Having Lots Of Unprotected S*X", Tom Brady's Super Fan Veronika Rajek Addresses The Speculation Around Her Birth Control Patch
Meet the real-life '80 for Brady' women
The group originally consisted of five widowed 80-year-old gal pals, who bonded over their love for the talented quarterback Tom Brady. Betty Pensavalle, Elaine St. Martin, Anita Riccio, Pat Marx, and Claire Boardman were the five OGs who started the club called "Over 80 for Brady". It started because of Tom Brady but they ended up loving the game even more, every game day was an excuse for them to escape reality and immerse themselves into the world of sports. Pensavalle described how they all came about the idea,
"We started watching together, Elaine and me,–Then we added Anita then we added Claire and Pat. We were good friends. We had known each other for years and we were all widows."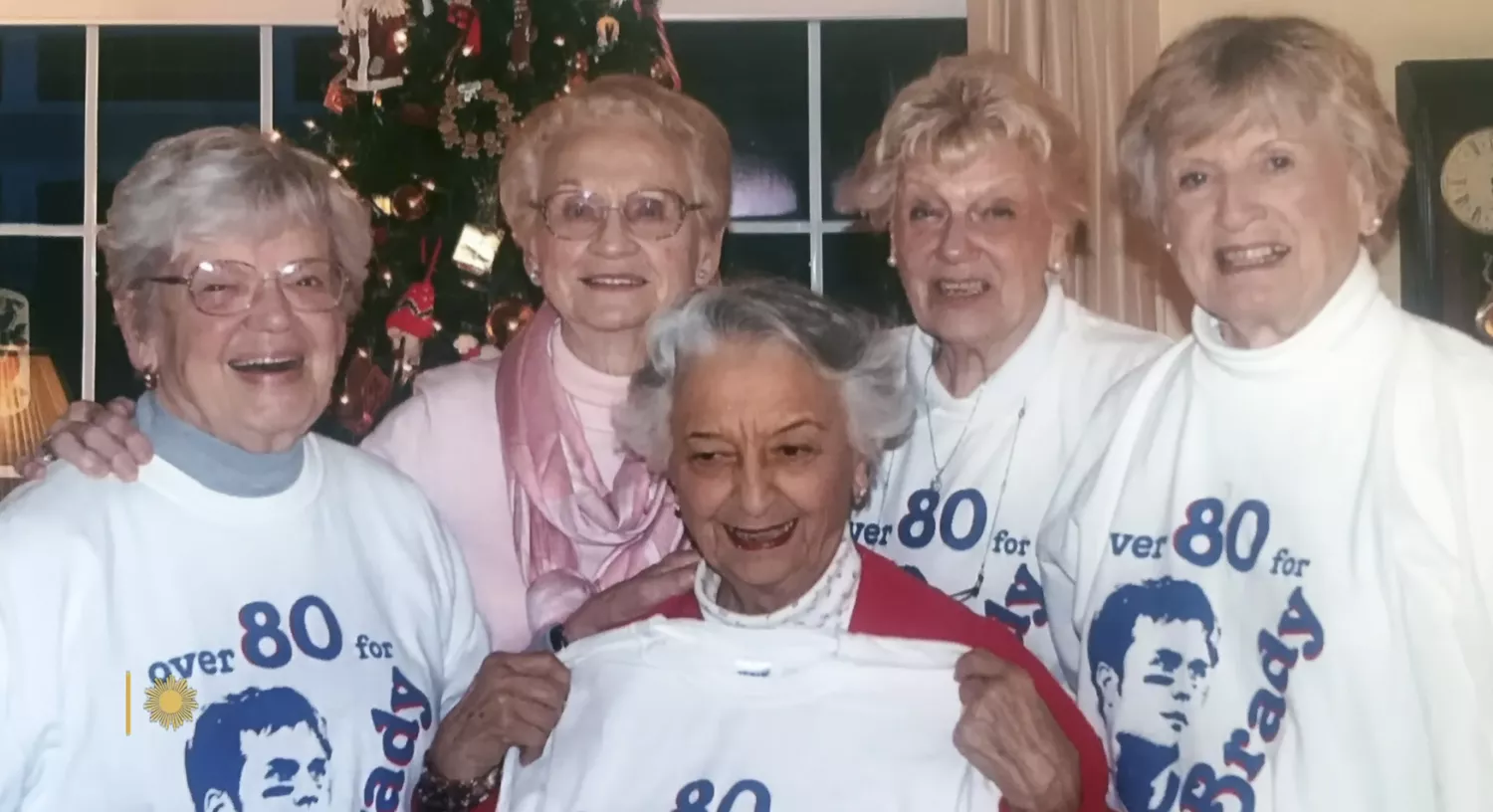 She then continued,
"game days became the link that kept their friendship from fumbling."
The group even had a customized t-shirt saying "80 for Brady". 
Also Read: "It Was Just A Really Emotional Time": Tom Brady's Fairytale SuperBowl Season Helped NFL Legend Escape 'Deflategate' Controversy That Threatened His Career Before Gisele Bündchen Divorce
How did their story turn into a full-fledged movie?
Turns out Tom Brady was the one who made it into a reality. Originally Pensavalle's grandson came up with the idea in 2017, and the former footballer did the rest. She said,
"We wore them at every game,–All of my grandchildren knew about the group and would call during the games to talk about how the Patriots were doing…[My grandson] Max kiddingly said one Sunday when his family was visiting, 'Nannie, this would make a cute movie. You all have so much fun.'"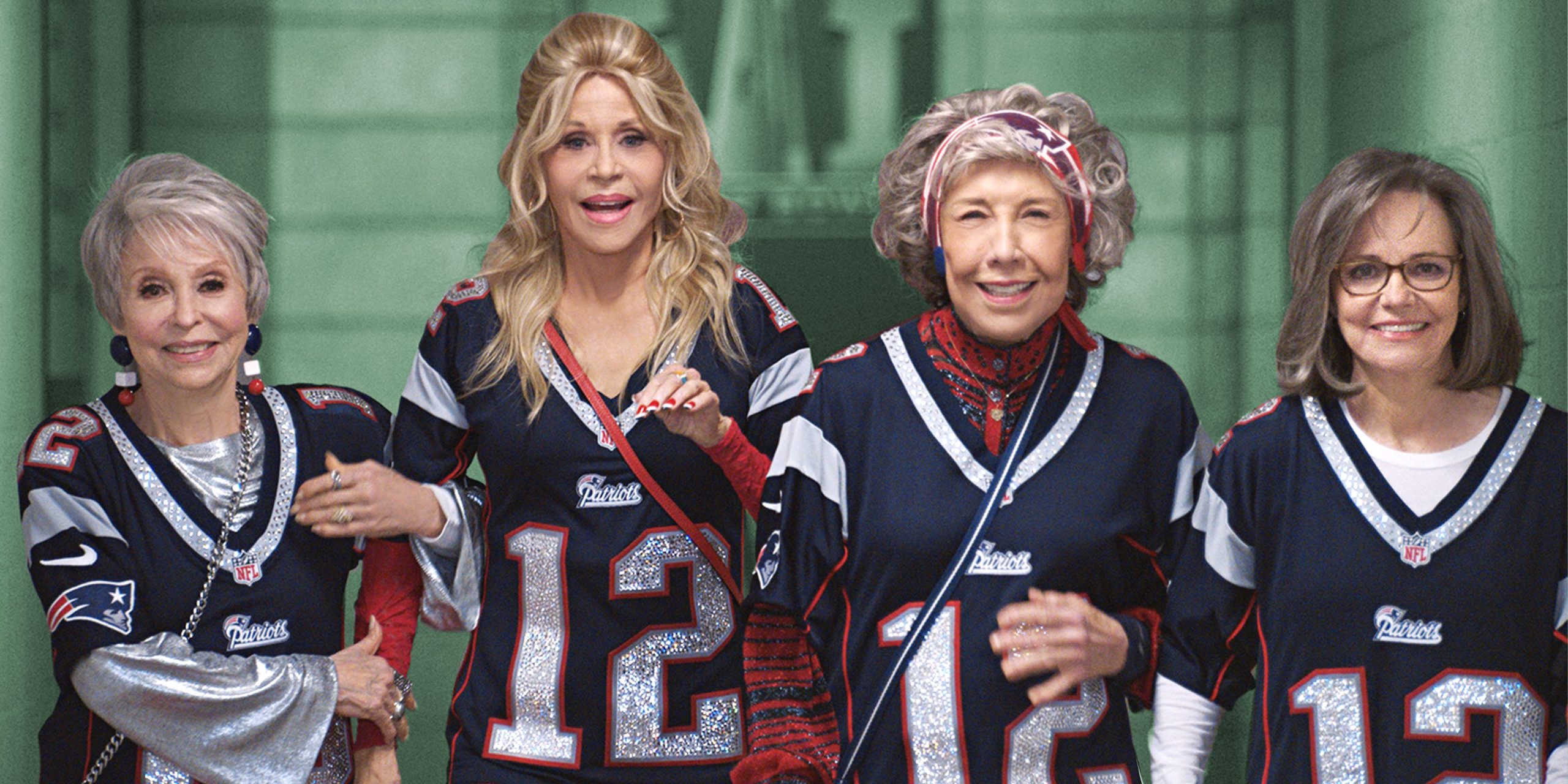 The movie includes a stellar cast namely, Lily Tomlin, Jane Fonda, Rita Moreno, and Sally Field in the lead role. Billy Porter, Alex Moffat, and Guy Fieri are also present in the film in supporting roles. To many people's disbelief, the story was absolutely true, Brady himself could not believe it initially but later became a fan of his very own superfans. Although, it received a mediocre rating, the hilarious true story made up for that to the audience.
Also Read: NFL Expert Says Tom Brady's Gisele Bundchen Inspired Retirement Will "Free" Tampa Bay Buccaneers
Source: TIME