When it comes to the widely publicized "drama" surrounding Don't Worry Darling, new information is being spilled every day. KiKi Layne and Ari'el Stachel are now speaking out about how they were "cut from most of the movie," which was released in US theatres last week. This is in addition to the rumored on-set conflict between director Olivia Wilde and lead actress Florence Pugh. It was recently reported that there was a "screaming match" between the two on the sets. However, 40 crew members have jointly denied this in a statement.
Olivia Wilde's new movie – Don't Worry Darling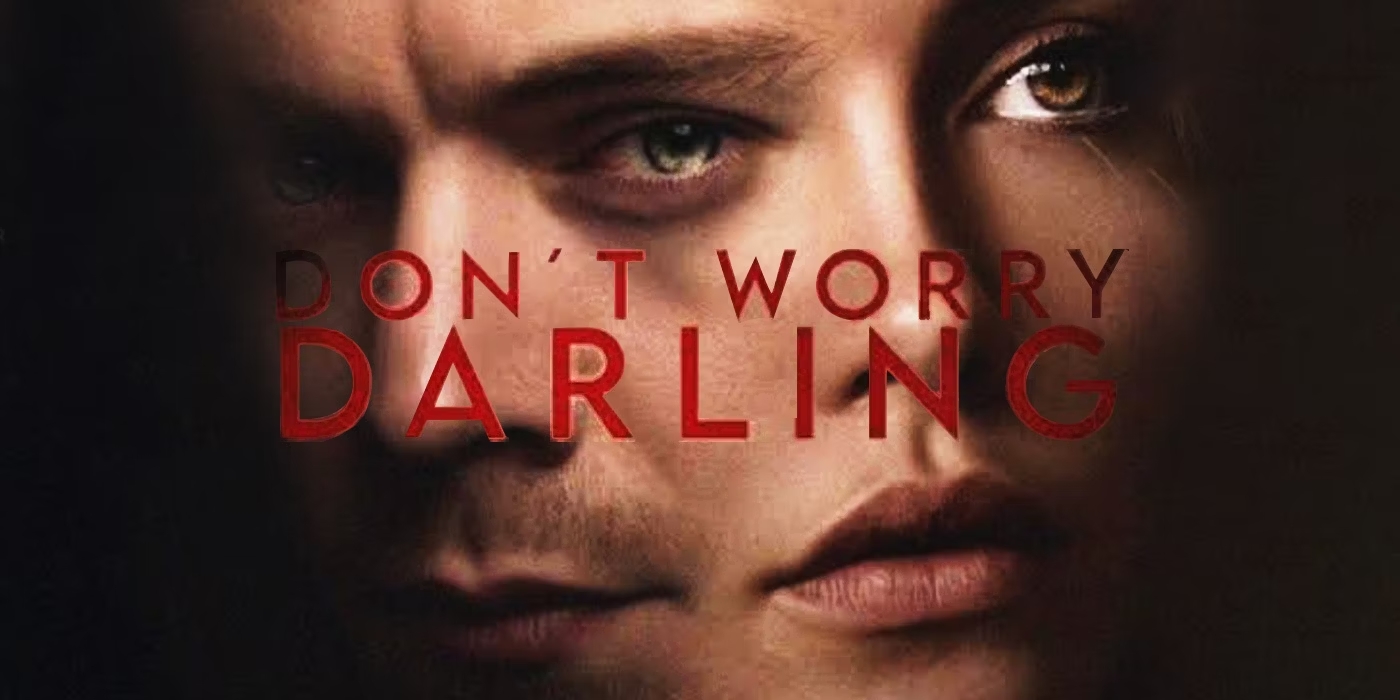 Olivia Wilde's new movie, Don't Worry Darling has just been released in US theatres last week and is making quite some noise. The movie's plot revolves around Alice and Jack residing in the idealized community of Victory in the 1950s. Victory is an experimental company town where the men who work on a top-secret project are housed. While their husbands are working, the wives get to indulge in the beauty, luxury, and vice of their charming paradise. Alice, however, is forced to consider her purpose in Victory when cracks in her picture-perfect existence start to show, revealing glimpses of something sinister lurking beneath the surface.
Also Read: Olivia Wilde Squashes Breakup Rumors With Harry Styles By Intense PDA in NYC Amidst Non-Stop 'Don't Worry Darling' Drama
Kiki Layne claimed that most of her scenes were cut from the movie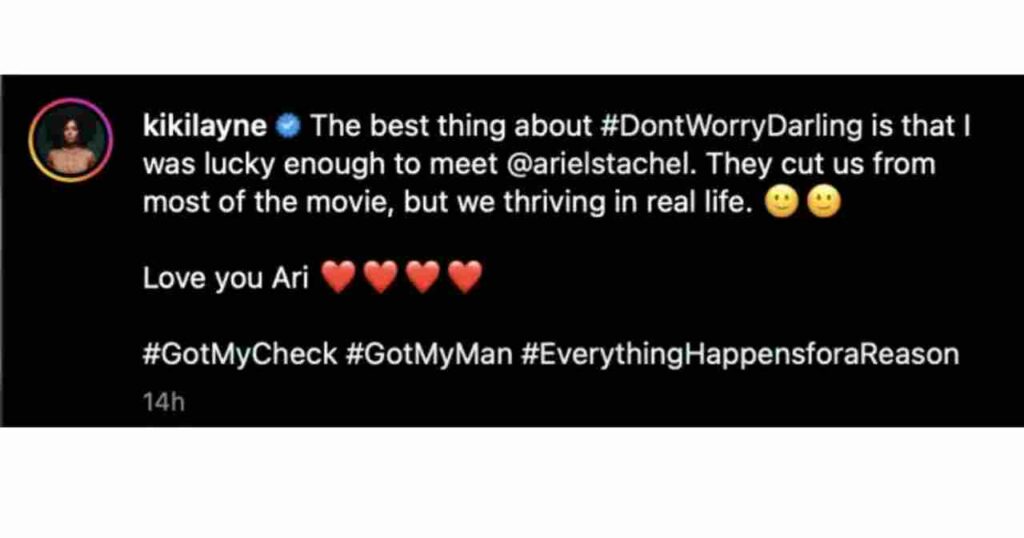 In the movie Don't Worry Darling, KiKi Layne and Ari'el Stachel play the characters, Margaret and Ted Watkins. Margaret serves as Alice's (Florence Pugh) close friend and helps the protagonist in solving the mystery behind the Victory project. KiKi Layne recently posted a video and two sweet images of the on-screen couple from the movie's set on Instagram. However, it was her caption that got everyone talking. "The best thing about #DontWorryDarling is that I was lucky enough to meet @arielstachel. They cut us from most of the movie, but we thriving in real life," the caption read.
Ari'el Stachel also commented on the actress' Instagram post. "My love. You are a queen and your talent shines so bright. I was thirsty then and I'm thirsty now," he wrote. Their co-star, who plays Shelley in the psychological thriller, Gemma Chan also sent her love and commented with a red heart emoji.
Also Read: 'Any allegations… are completely false': Don't Worry Darling Crew Gives Mechanical, Well-Rehearsed Reply to Florence Pugh Controversy, Fans Say Olivia Wilde Trained Them
Fans are infuriated after learning about Olivia Wilde's actions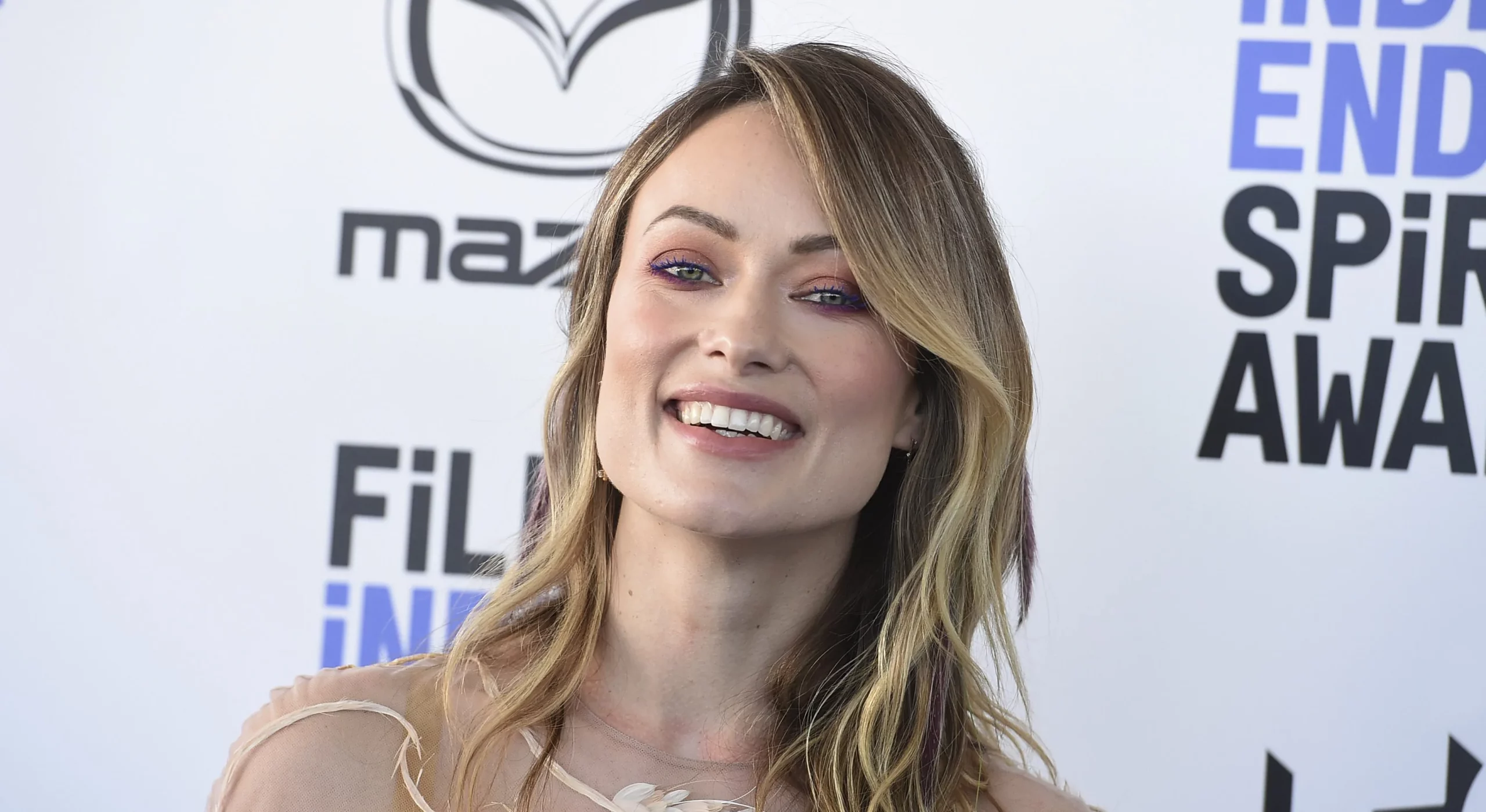 After KiKi Layne posted on Instagram, the drama associated with the movie and Olivia Wilde spread even more. With fans already criticizing the movie due to numerous reasons, Don't Worry Darling's image suffered even more. The director of the movie, Olivia Wilde is getting quite a lot of backlash because she cut KiKi Layne's scenes.
olivia wilde cut a majority of the only poc characters out of her movie, marketed it as "a movie showcasing female pleasure" when it was about women being literally entrapped without their consent, and y'all still want to defend her…

— d ♡ (@harrys_matilda) September 25, 2022
it's all "florence pugh this" "olivia wilde that" "shia lebouf said…" okay how about that kiki layne's name was on the damn poster and she wasn't even at the venice premiere? her character is CRUCIAL for the plot of the movie but olivia hasn't mentioned her name once.

— lex (@gnighthrry) September 25, 2022
maybe blame olivia wilde? the director? pic.twitter.com/ptrqs9nTyl

— may²⁸ (@stylinarts) September 25, 2022
so olivia wilde gave her character more screen time than gemma chan's and kiki layne's characters who were actually more important to the plot. interesting

— mel ☾ (@90slightsup) September 25, 2022
olivia wilde might be the director of the movie but we all know the cast has a group chat without her

— ً (@DlCKLACE) September 25, 2022
olivia wilde really went and made a dry ass movie, cut out all the bipoc actor's scenes and then marketed a story about a woman tied down to her bed and trapped in a simulation as female pleasure and people still dismiss our concerns as sexism ☺️😍😘

— fade (@your_flowers_28) September 26, 2022
https://twitter.com/Iwtgaywrist/status/1574090402688376833?s=20&t=9-EDDL6PjofFYnvJ-nCJig
Twitter users have been pointing out that Olivia Wilde's own character has more screen time than others. Fans have even commented on Harry Styles' atrocious acting and him still being in a lot of scenes. The filmmaker is also being called a racist for removing the scenes of Gemma Chan and KiKi Layne's characters.
Also Read: Florence Pugh Was Reportedly Pissed Off With Olivia Wilde For Frequently Disappearing From 'Don't Worry Darling' Set, Decided Not To Promote Film
Source: Twitter