The FIFA World Cup has got everyone high in their spirits and there is one fan who has especially caught the global eye. While Croatia has put forth an impressive performance this time, much like in 2018, a certain Croatian fan has been in the headlines as well. Ivana Knöll, a Croatian model has been in the news ever since the 2022 Qatar FIFA World Cup kickstarted in November, for her bold outfit choices while attending the matches amid dress code restrictions by the Gulf state.
However, being that out of the box for a place as conservative as Qatar brings its own score of problems, and Knöll couldn't be exempted either.
Ivana Knöll crowded by men who wouldn't let her move out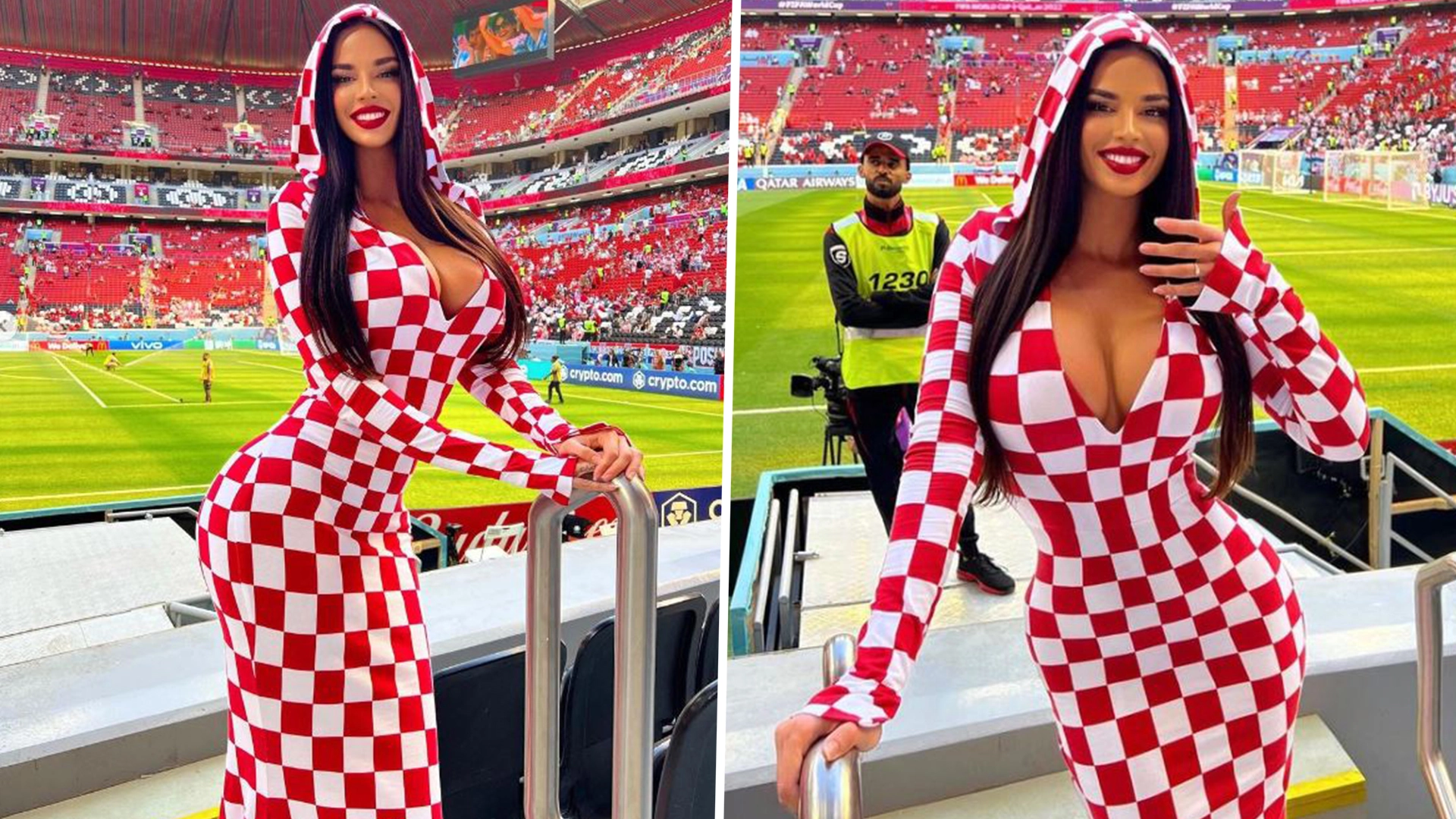 Ivana Knöll has garnered a tremendous amount of popularity ever since her appearances at the FIFA World Cup matches and the controversies that ensued. As per reports, she had close to 700,000 followers before the tournament, and now her follower count has risen to a whopping 2.3 million. She has become a sort of local celebrity already with excited fans swarming around her for a glimpse and a picture with her.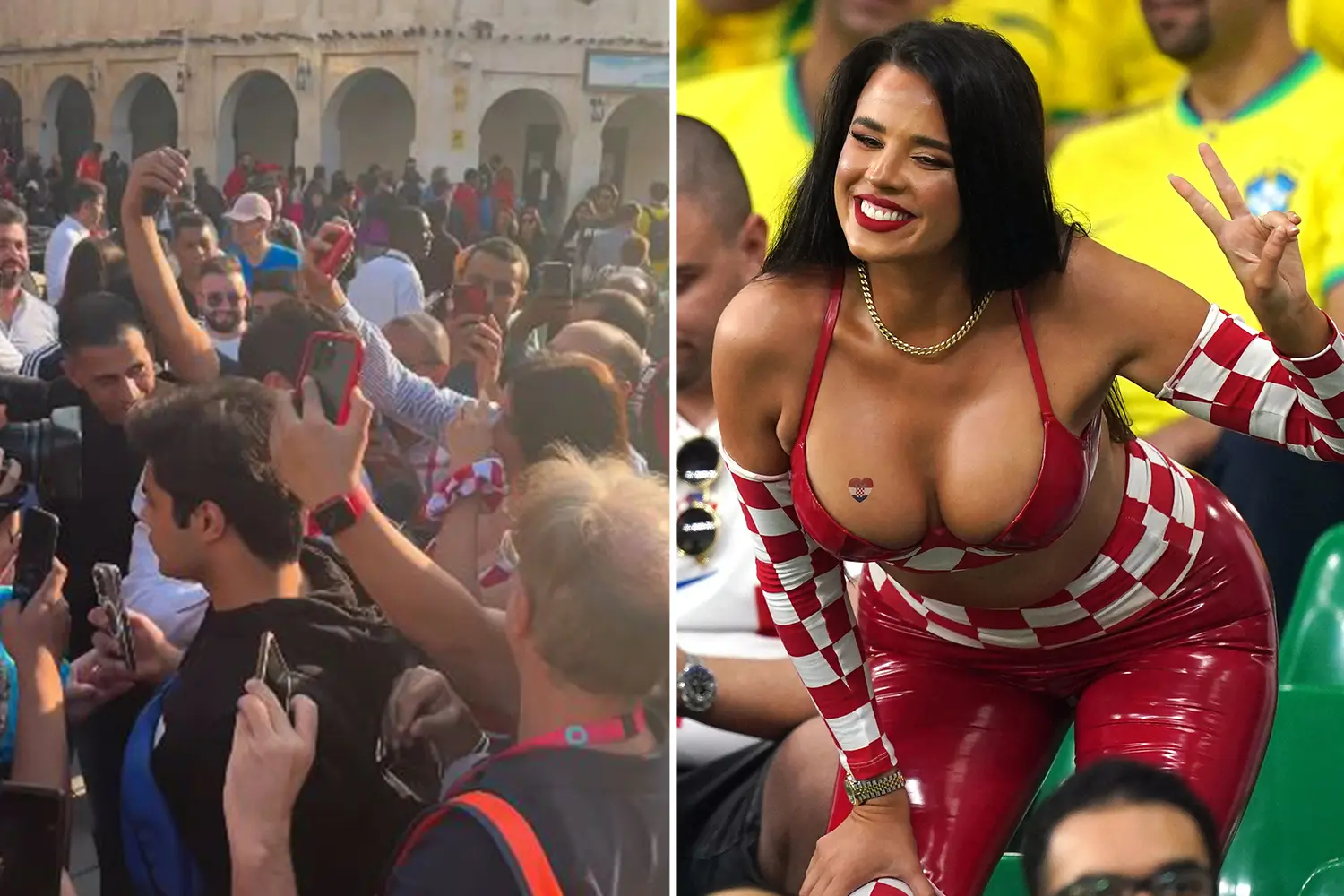 Videos of her in Doha, the capital of Qatar, being tightly surrounded by innumerable men with their phones out to capture the social media celeb have already gone viral. The video, taken on the day Croatia defeated Brazil making its way to the semi-final against Argentina, shows how the model has no space to move. And while she is clearly trying her best to smile and be gracious, a hint of discomfort does show up in certain glimpses.
She took to Instagram to share a video of her in the crowd as well. She captioned the video, "My usual day in Doha looks like this… guys you are the best!"
However, her followers did not fail to notice how ambiguous that statement seems. They noticed the way fans, and not only Croatian fans, but ones from the opposite stand as well, harrassed the model by crowding up against her, taking pictures one after the other, and restricting her movement.
Also Read: "You put so much into this tournament": Prince William Devastated After England Crashes Out of 2022 World Cup Amidst Rising Tensions With Meghan Markle and Prince Harry
Ivana Knöll troubled by the Qatari stadium security team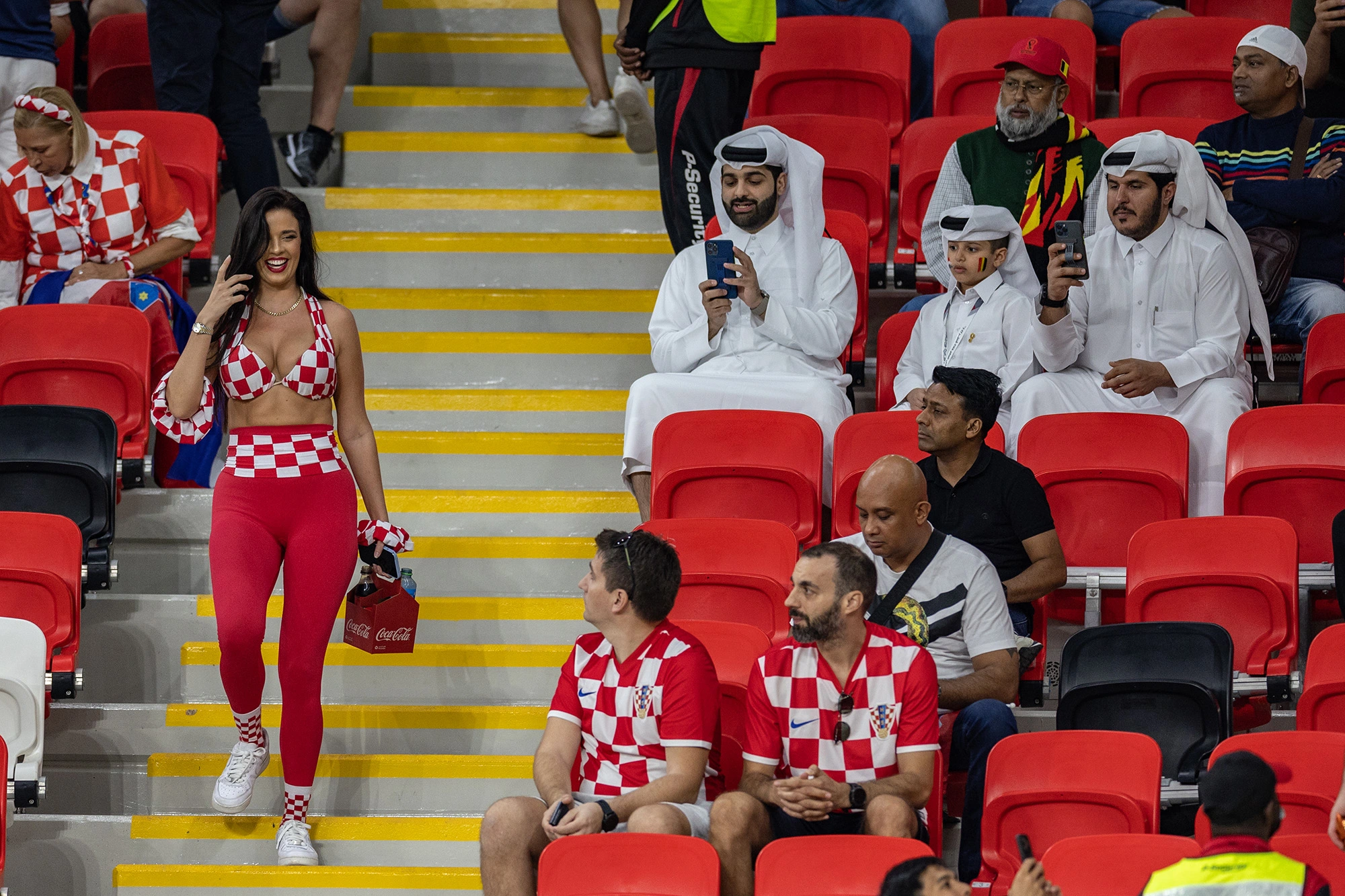 Even Knöll did not approve of everything she was put through for pretense's sake. She shared the disturbing experience she had at Brazil vs Croatia quarterfinals at Education City stadium due to the security team there. In conversation with the German newspaper Bild, the Croatian bombshell revealed,