Leonardo DiCaprio unquestionably is one of the most well-known and enduring actors of all time. Any film bearing his name will undoubtedly be nothing short of amazing by this point, and viewers everywhere share this expectation. He seemed to have figured out the secret to becoming and keeping superstar status.
Over the years, DiCaprio has collaborated with many directors and built a resume of blockbuster films. His role in Titanic rose him to fame and made him the heartthrob of Hollywood. After the success of Titanic, the 48-year-old was offered to be part of the beloved sci-fi franchise The Matrix, but Leonardo DiCaprio turned it down.
Also Read: "They have 1 year together": Fans Slam Leonardo DiCaprio For Reportedly Dating 25-Year-Old Vittoria Ceretti As He Faces Gigi Hadid After Breakup
Leonardo DiCaprio refused to star in The Matrix
Keanu Reeves' sci-fi franchise The Matrix has been a successful one. Fans can't image Neo played by any other actor than Reeves. However, there was a time when the role was offered to Leonardo DiCaprio.
DiCaprio rose to fame after playing the lovely role of Jack in Titanic. The film made the 48-year-old top choice for a variety of roles. He was offered to play Neo in the now-famous franchise The Matrix. However, the actor turned it down.
The Matrix director Lorenzo di Bonaventura revealed how they came close to almost star the Titanic star in the film. He revealed talking with The Wolf of Wall Street actor, and him rejecting the role because he was not up for another visual effects film after Titanic.
In a chat with The Wrap, the director revealed,
"Then we go to Leonardo [DiCaprio]. He says yes, we have meetings with him and then he goes, 'You know, I can't go do another visual effects movie having just finished 'Titanic' and he drops out."
Given how revolutionary The Matrix was, Leonardo DiCaprio would appear crazy in hindsight for declining to star in it. However, if we look at it now, it was a blessing in disguise because nobody can portray Neo better than Keanu Reeves. The Matrix was a huge success, which collected $463.5 million worldwide, led to two sequels, and influenced countless other science fiction films.
Also Read: "There's one way that you can really f*ck": Dwayne Johnson's Baywatch Co-Star Hated Suffering Like Leonardo DiCaprio Even After Taking Titanic Star's Help
Leonardo DiCaprio's upcoming project with Martin Scorsese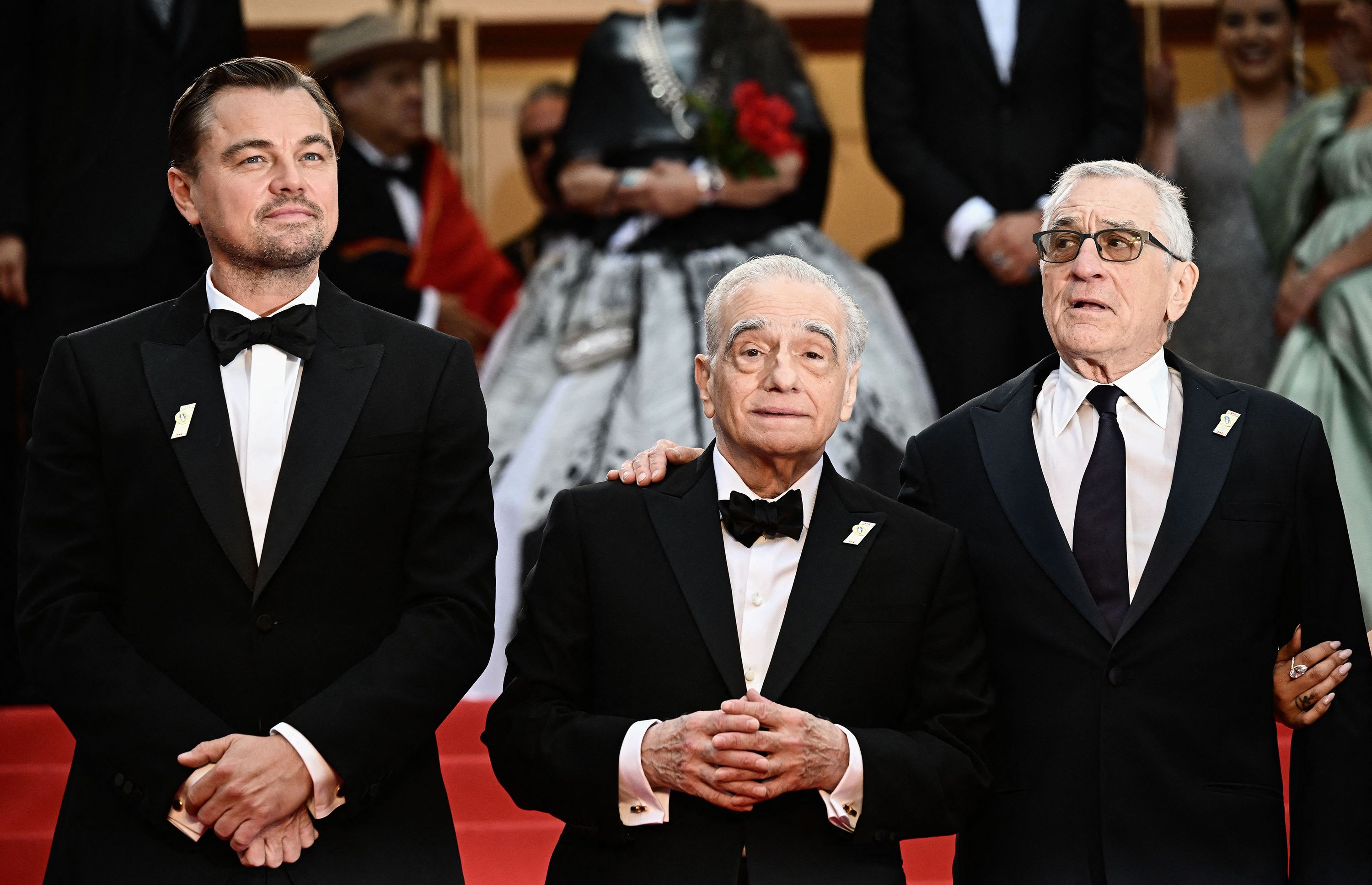 Leonardo DiCaprio and Martin Scorsese have collaborated many times to bring out a blockbuster film for the audience. The duo have once again come together for Killers of the Flower Moon.
With a running time of 3 hours and 26 minutes, the upcoming film starring the 48-year-old is based on David Grann's bestselling book of the same name. It depicts the serial killing of Osage Nation members in 1920s Oklahoma, a succession of savage acts that became known as the Reign of Terror.
Scorsese known for classic movies about wise guys and gangsters is taking up a new genre with his first-ever Western film. The director has brought his long-time muses and collaborators on multiple projects, Leonardo DiCaprio and Robert De Niro for Killers of the Flower Moon. The film also stars Jesse Plemons, Cara Jade Myers, Brendan Fraser, JaNae Collins, Jillian Dion, and Tantoo Cardinal.
Killers of the Flower Moon will hit theaters on October 20.
Also Read: "The whole cast was talking about it": Dakota Johnson's Marvel Co-Star Had A Hard Time Believing Leonardo DiCaprio's Words On Euphoria After Working With Brad Pitt and Margot Robbie
Source: The Wrap
Thanks for your feedback!