The couple met in 1995 and has been together ever since. They first met in the All My Children screen test and their chemistry was off the charts both on camera and off camera from the get-go. Since then, Kelly Ripa and Mark Consuelos have been inseparable. Then, in very filmy style the pair eloped and married in Las Vegas and thus began the journey of a lifetime.
The pair shares three children together. In recent news, Kelly Ripa discussed how she feels about her husband remarrying after her death amidst speculation of their marriage troubles.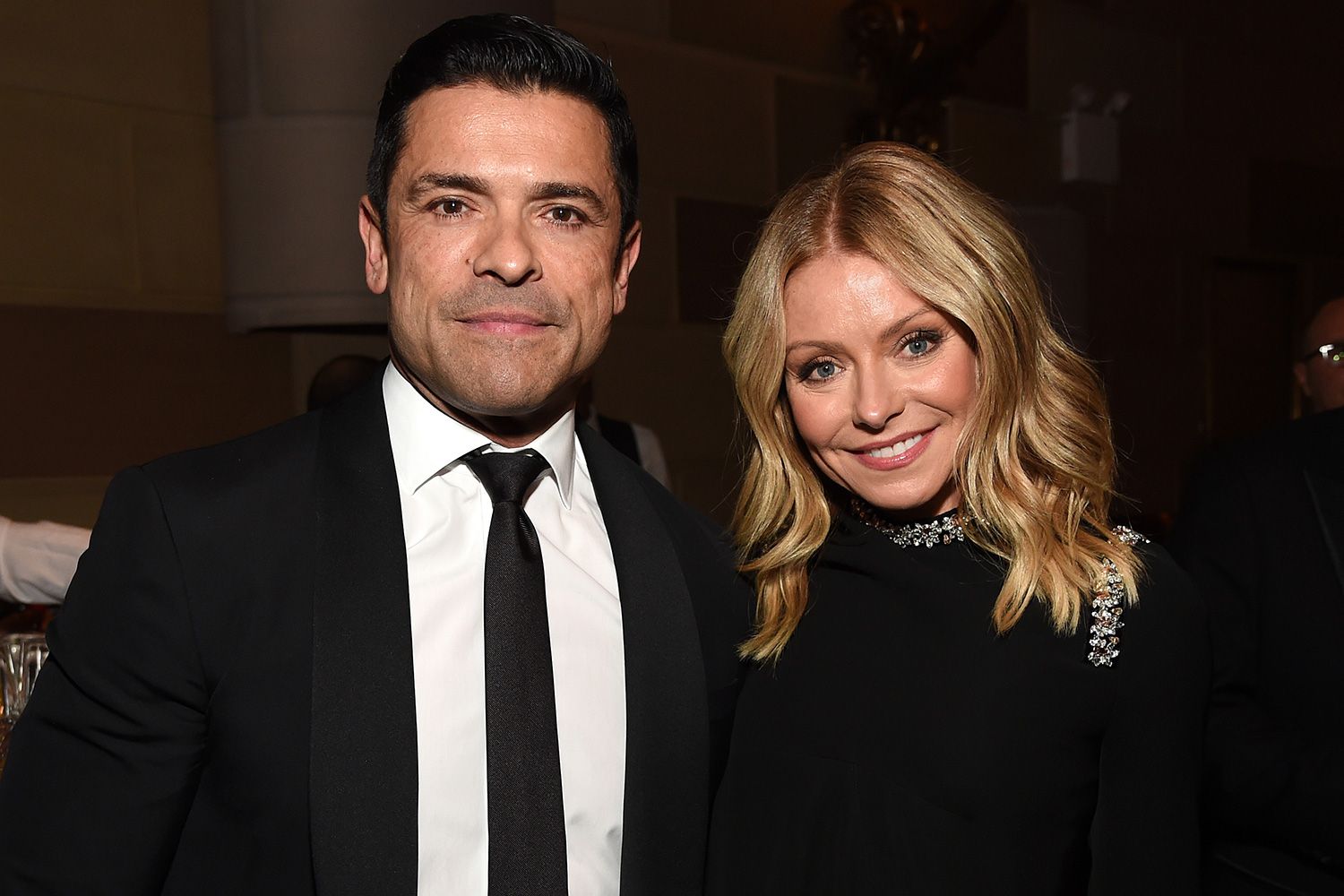 Also Read: Kelly Ripa's Wardrobe Malfunction Makes 'Live' Co-Host Ryan Seacrest Super Uncomfortable as She Awkwardly Wiggles Her Tushy in Front of Him
Kelly Ripa does not want Mark Consuelos to remarry
In Live with Kelly and Ryan, Kelly Ripa discussed the scenario after her death. This conversation came up while talking about the TLC show MILF Manor, the premise of which is that a certain number of mother-son duos would find love under the same roof.
Ripa said,
"If something happened to Mark, [our kids] would expect me to also die. You know what I mean?—The idea of him picking up a life and carrying on would be very out of the question."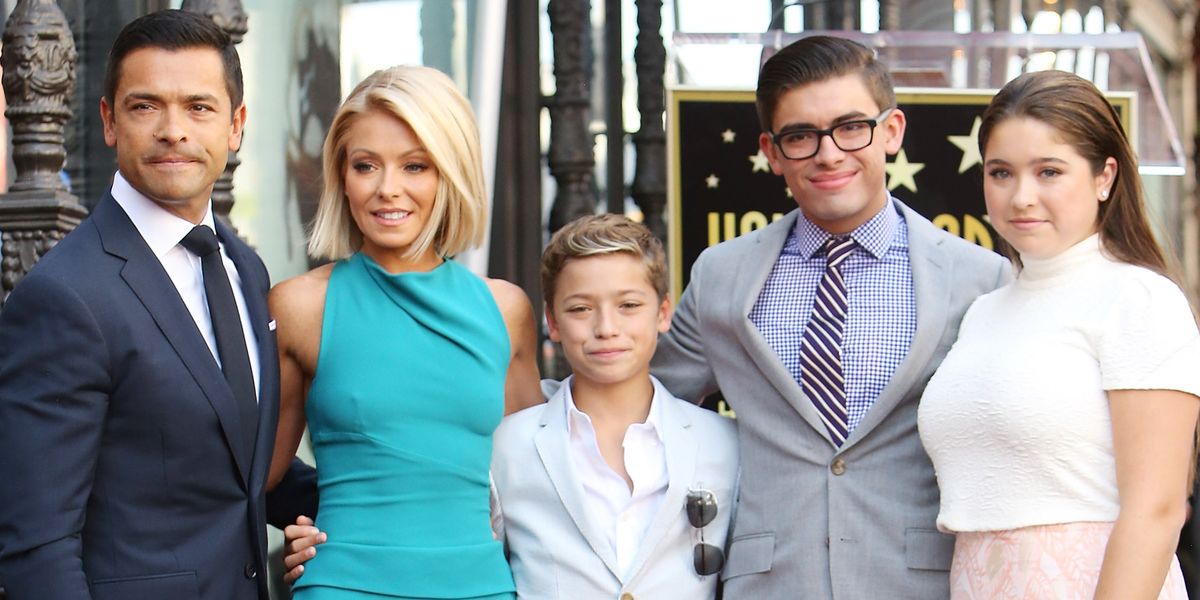 Kelly Ripa made it very clear that anything along the tangent of remarriage is out of the question. She also shared that her daughter who is now 21, Lola Consuelos also shares similar thoughts with her mother. She said,
"Lola, I remember one day, one of her friend's parents got divorced and the father had gotten remarried. And Lola was like, 'Oh my gosh, can you imagine?' And I was like, 'Well, that happens. Sometimes that happens. People move on.' And she was like, 'If you and dad ever got divorced and he tried to get remarried, I would make his life a living hell.'"
Ripa then also re-iterated that she absolutely cannot imagine Mark Consuelos dating someone who is significantly younger than him, someone like her daughter in relation to the TLC show's premise.
"I can't imagine you dating a younger person. Obviously, younger, but not our daughter's age. I just can't picture it."
Consuelos then  reassured her by saying,
"I would never date again, if something happened to you. I would be like one of those ladies in southern Italy who wore black and a veil for the rest of my life,"
Although the two seem strong sometimes their actions feel like overcompensation to hide their alleged marriage troubles.
Also Read: "You think you're going to become a star?": Kelly Ripa Asked Buffy Star Sarah Michelle Gellar To Stay Out of Hollywood, She Refused and the Rest is History
Are Kelly Ripa and Mark Consuelos still going strong?
From frequent Instagram shoutouts to reminiscing their old days together. The couple doesn't shy away from showing off their love to the public. After being married to each other for almost three decades it is given that problems will ensue. But the couple has their tips and tricks to save their marriage as well as their sanity up their sleeves.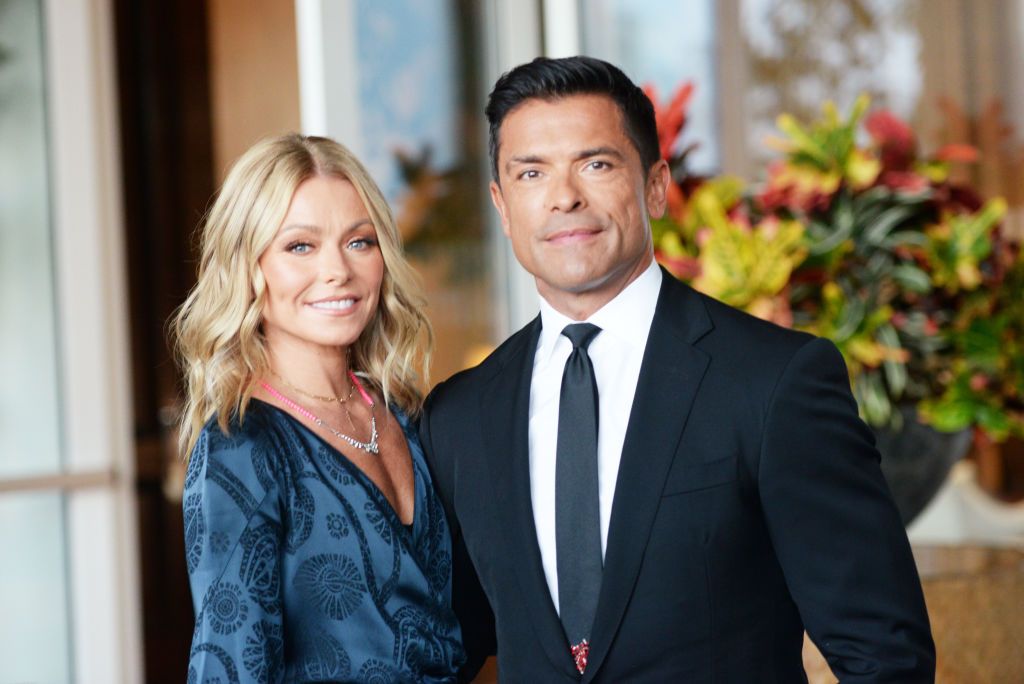 The pair seems to enjoy couples therapy from time to time. The couple also enjoys downtime together whenever they get a chance. From spending a relaxing Sunday at home to rock climbing they do it all. They are still very much smitten by each other and know how to tackle every problem that ever emerges together like a team.
Also Read: "Here comes a vendetta and a complain": Mark Consuelos Called Out Kelly Ripa for Saying He's 'Mean After S*x
Source: Live with Kelly and Ryan