In an exclusive with Extra during the Los Angeles premiere of David Leitch's Bullet Train, Brad Pitt talks about his friendship with co-star Sandra Bullock, calling her an angel of a friend to whom he owes a lot. Bullock will play a cameo role in his new upcoming film Bullet Train, believed to be a thrill ride elevated by brilliant casting.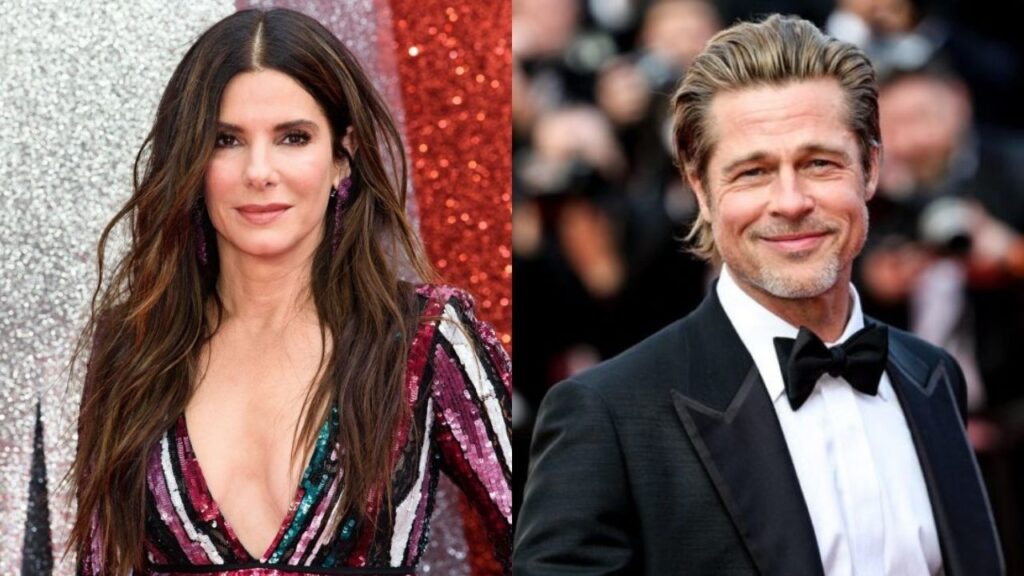 You may also like: After Speed, Keanu Reeves Surprised Sandra Bullock With A Very Sweet Gift
Brad Pitt will be seen in the upcoming Columbia Pictures movie alongside a diverse cast, not to mention the amazing cameo players. We have seen the epic cameo of Pitt in Bullock's The Lost City, and now the actress is returning the favor by doing a similar role in Bullet Train. Fans are stunned to realize that this is the first time the actors have worked together, despite the warm friendship they share.
Brad Pitt refers to Sandra Bullock as "dear old friend"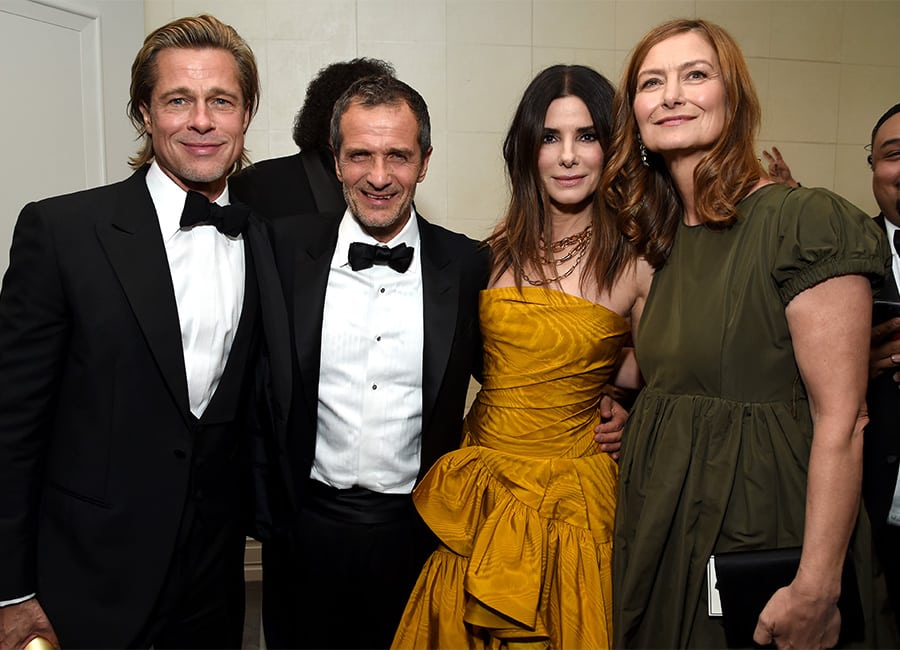 Related article: 'He's Dating But isn't in a Serious Relationship': Brad Pitt Living His Best Life Amid Legal Troubles With Ex-wife Angelina Jolie
Bullock shares with Access that she met Brad Pitt 25 years ago at an Irish pub where she told him to move over for her to climb off the roof. She adds that instead of asking her to walk over, Pitt obliges and perhaps that was the start of a life-long heartwarming friendship between the two.
Both actors share connections like the Friends star Jennifer Aniston and American actor and filmmaker, George Clooney. Bullock and Pitt have shared friendly moments behind the scenes, bonding over mutual connections, including British actress, Cate Blanchett.
"I owe her a lot, I probably have to be in all her films for the rest of my life", says Pitt appreciating how they can cross over from each other's films, like old Hollywood.
Also read: Brad Pitt Loses Angelina Jolie Lawsuit After Ex-wife Allegedly Sold Part of $28 Million French Winery to Russian Oligarch
Bullet Train: funny and fast-paced with a stellar cast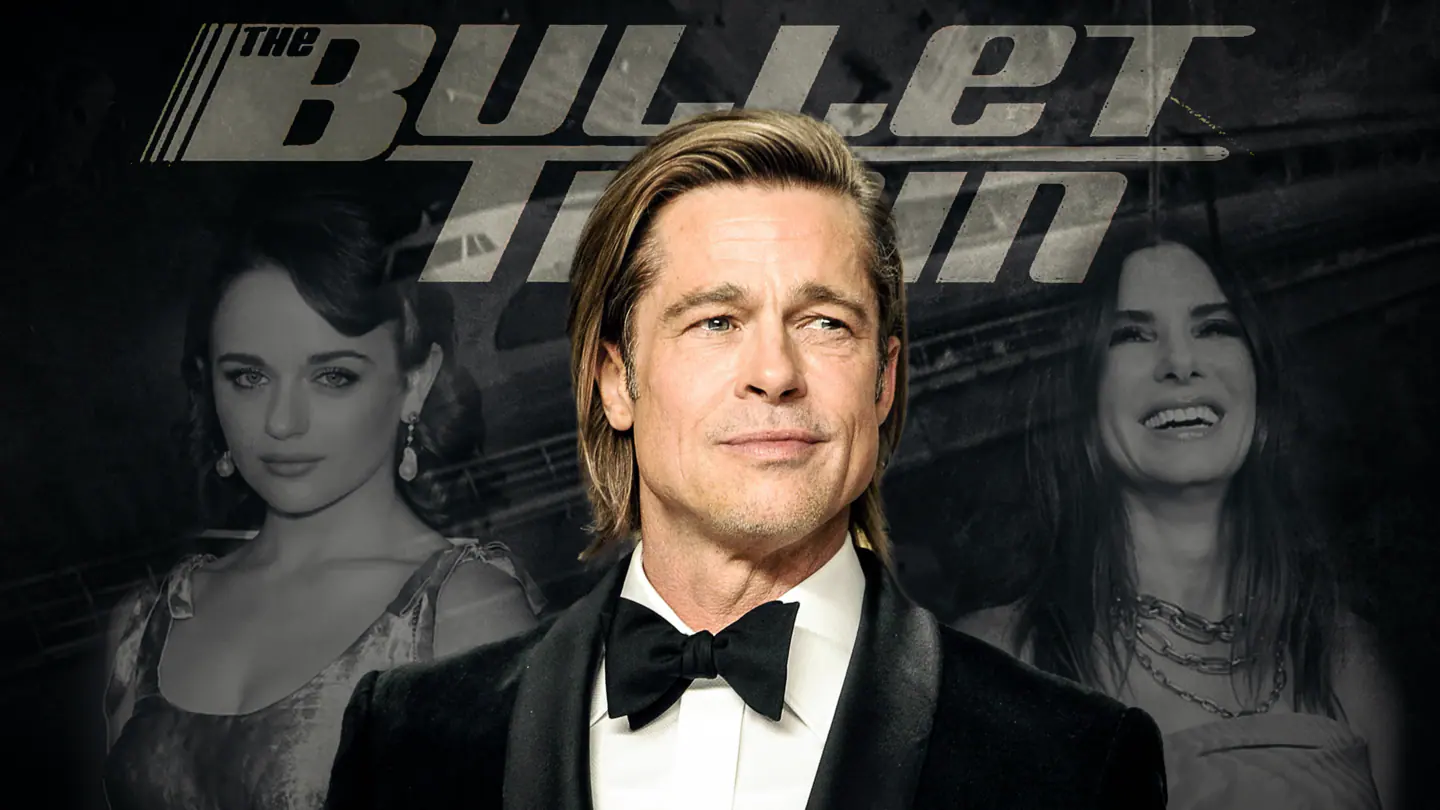 Based on a Japanese novel by Kotaro Isaka, Bullet Train is a neon-soaked action flick about five assassins who find themselves in a fast-moving bullet train, and soon they discover their journeys are not unrelated.
Related post: 'We're all going to die, so let's mess it up': Brad Pitt's Profoundly Nihilistic Life View Has Left Fans Stunned After Actor Wore a Skirt For Bullet Train Premiere
Alongside Pitt, this David Leitch's directorial will feature Joey King, Aaron Taylor-Johnson, Brain Tyree Henry, Andrew Koji, Hiroyuki Sanada, Michael Shannon, Bad Bunny, and Sandra Bullock, among others. The film is said to be action-packed, and Leitch previously mentioned that it will also consist of Jackie Chan-inspired action sequences. Bullock's role is going to be especially exciting in the backdrop of her affable friendship with Pitt.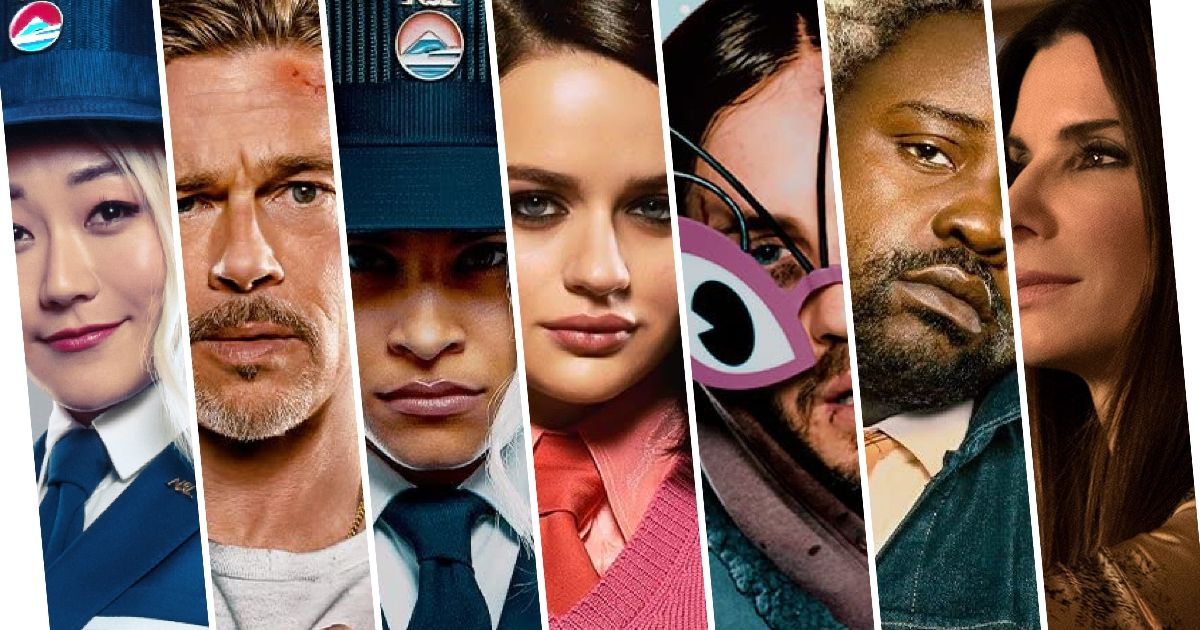 Related post: "But I Can Lose My S**T"- Angelina Jolie's Ex-husband Brad Pitt Confesses About His Anger Issues While Promoting His Latest Movie "Bullet Train"
David Leitch is famous for helming movies like John Wick, Atomic Blonde, Deadpool 2, and Hobbs & Shaw, a spin-off of the Fast and Furious franchise.
Predicted to be one of the best action movies of 2022, Bullet train will hit the theaters on 5 August 2022.
Source: YouTube
Thanks for your feedback!