The 2023 Grammy Awards was a romantic date night for 'Bennifer.' But their date took the Internet by storm.
The couple appeared to be absent from the red carpet at the Los Angeles ceremony on February 5. Where have they been, then? However, they were later spotted cuddling up at their designated table inside the Crypto.com Arena. The moment the cameras captured the Argo director and his wife at 'Music's Biggest Night,' his expressionless face quickly became a meme.
While Jennifer Lynn Affleck aka J-Lo, looked stunning at the event in a beautiful Gucci dress and Bulgari jewelry, many internet users joked about her husband that he appeared as though he would prefer to be at "Dunkin."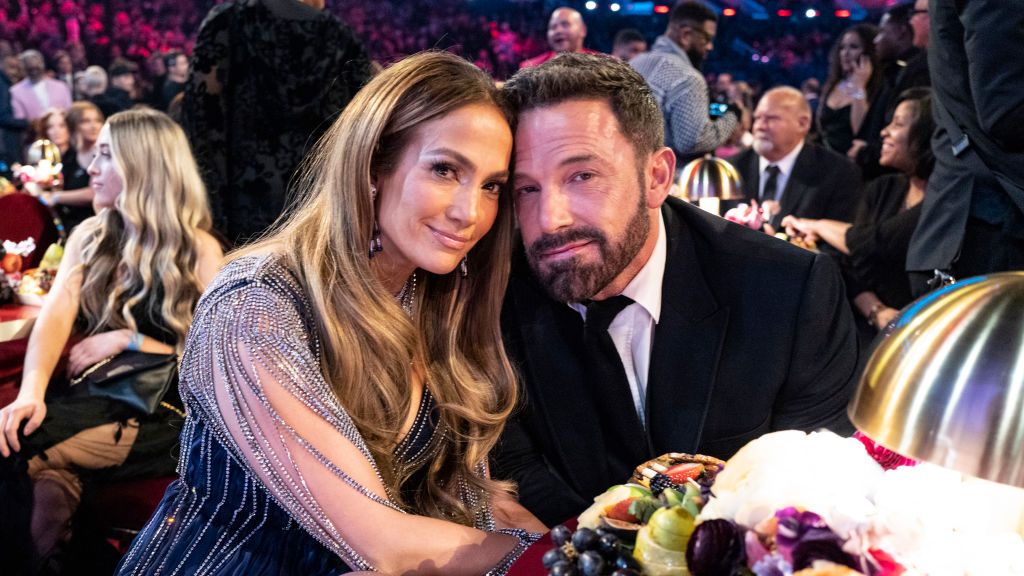 Benjamin Géza Affleck appeared to be having a bad time at this year's Grammy Awards, and it seems that The Boy Next Door actress has already seen all the viral jokes and memes about her husband. And she has got so much influence from the same that now, she's sharing her own. Not bad!
Also Read: Jennifer Lopez Going All in to Convince Ben Affleck from Leaving her, Selling Priceless $42.5M 'Jenny from the Block' Bel Air Mega-Mansion to Invest in Kids and Family
Jennifer Lopez joked about Ben Affleck's 'happy face'
The trailer for Ben Affleck's new film was shared by his wife, J-Lo, in which she gave the impression that she was making fun of him. This was just a few days after he made headlines for delivering an expressionless face at the Grammy 2023.   
The 53-year-old actress shared her husband's most recent movie trailer via Twitter on Thursday, but it also seemed like she was making fun of his 2023 Grammys appearance! The Twitter post, which featured the 50-year-old in full character for the movie AIR, read,
"My husband's happy face."
She expressed her excitement for the movie in the video's caption as well. The actress-singer penned,
"AIR… cannot wait!"
AIR … cannot wait! @AIRmovie Starring #MattDamon, @ViolaDavis, #JasonBateman, @ChrisTuckerReal, #ChrisMessina &
Directed by @BenAffleck pic.twitter.com/dhdUxFGMme

— jlo (@JLo) February 9, 2023
Immediately after J-Lo hastily posted the clip, her more than 200 million followers flooded the comments section with their thoughts on the movie trailer and her joke. One follower commented, "Crying at the caption in the video," and another added, "CAPTION QUEEN."
Along with a laughing emoji, one wrote,
"However bad of a day you're having, I promise you're not as miserable as Ben Affleck at the Grammys right now."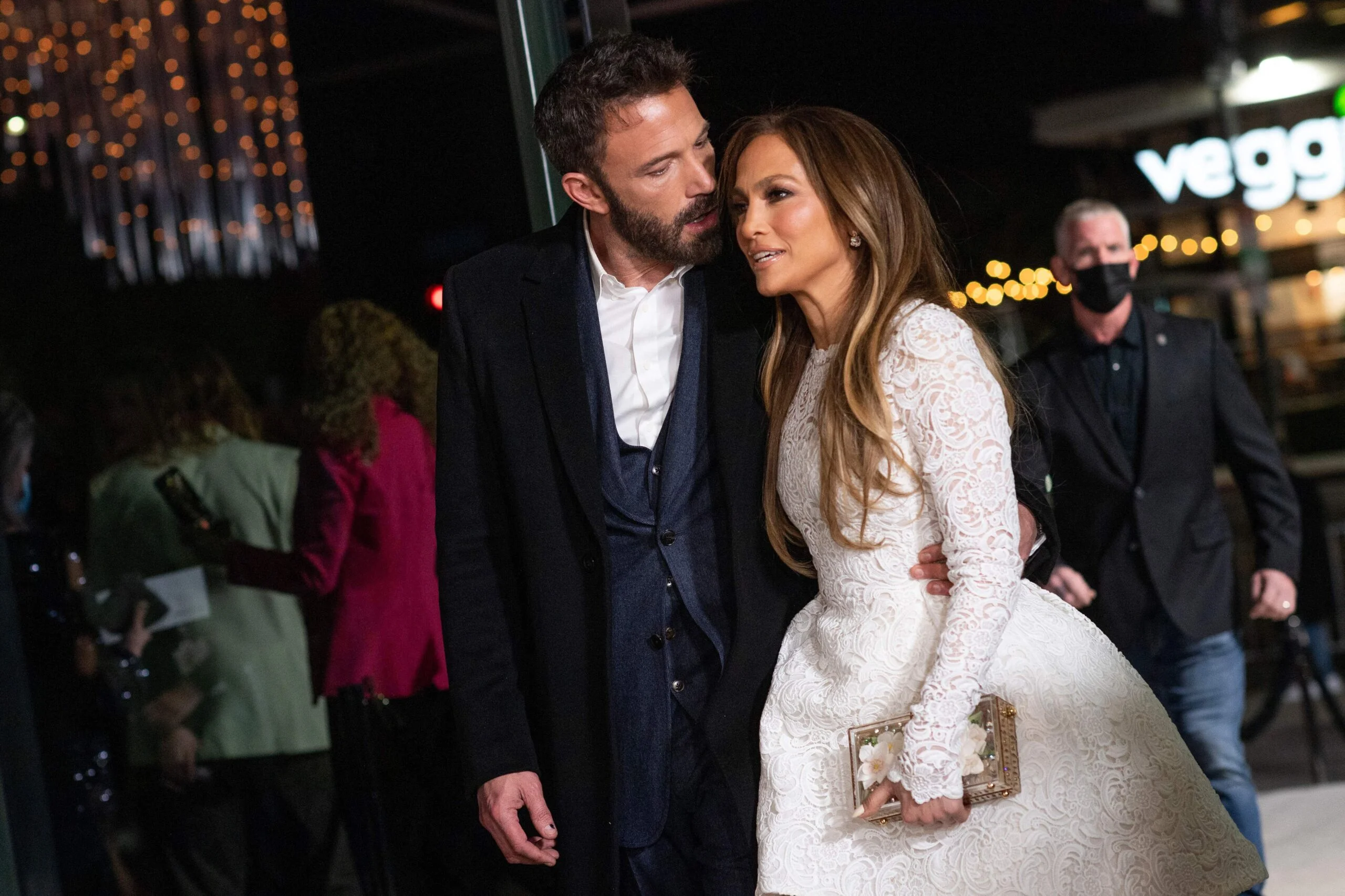 As many people are aware, the Justice League actor did not appear overly thrilled to be attending the 65th Annual Grammy Awards on Sunday. In fact, fans claimed that he appeared "bored." Many viewers used social media during the music awards show to make memes of The Last Thing He Wanted actor and comment on how dejected he appeared. 
Also Read: Jennifer Lopez, Ben Affleck To Share Screen Once Again for Super Bowl Ad Following JLo 'Bossing' Affleck Around at Grammys 2023
Fans poked fun at Ben Affleck while he is busy promoting 'Air'
His facial expressions caught the attention of viewers who thought he wanted to be somewhere else other than the Grammy as The Town actor accompanied his wife to music's biggest night.
On the other hand, J-Lo continued to brag about their date night in spite of the online jokes about the father of her three kids' expressions on Sunday. On February 6, she posted a video to Instagram with the caption,
"Always the best time with my love, my husband." 
Despite any "bored" look from the Grammys or the online memes going viral, Ben Affleck will undoubtedly be active in promoting his upcoming film, AIR. In addition to playing Nike, co-founder Phil Knight, the Good Will Hunting actor also serves as the film's director. Alongside him in the biopic are Chris Tucker from Rush Hour, his friend and co-actor Matt Damon, and EGOT winner Viola Davis.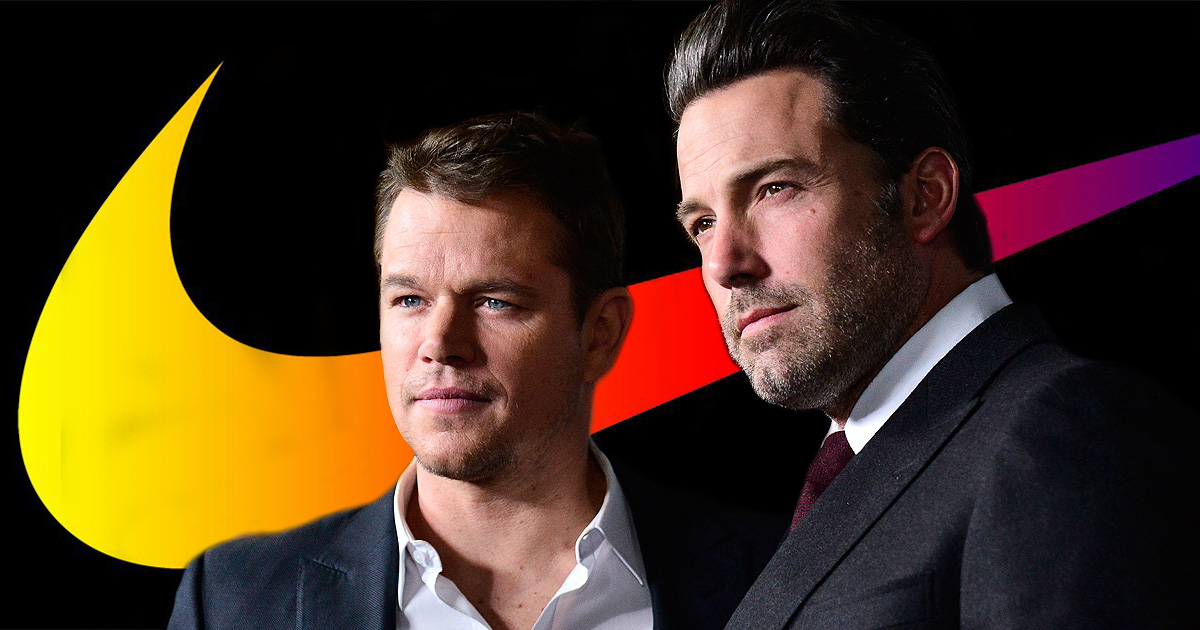 Also Read: Jennifer Lopez, Ben Affleck To Share Screen Once Again for Super Bowl Ad Following JLo 'Bossing' Affleck Around at Grammys 2023
AIR is a biopic that traces the history of athletic apparel manufacturer Nike and will be available in cinemas on April 5.
Source- J-LO's Twitter