The only couple who could stand the test of time in Hollywood, Ben Affleck, and Matt Damon recently confessed they shared a bank account together. On the stars' recent visit to The Drew Barrymore Show to promote their newest directorial Air, Ben Affleck shared a story of when Affleck and Damon were in their mid-20s. He revealed they blew through the money in only six months they thought would last them their lives. The dream of never ever working another day in life quickly shattered when the duo found themselves broke with one very expensive Jeep Cherokee each.
So, now that the two have overcome every struggle thrown their way together, and started a company called Artists Equity. It is always nice to reflect on the humble beginnings they experienced during their time in the industry.
Also Read: "He knew what he was signing up for": Ben Affleck Hates Jennifer Lopez Sharing Graphic Details About Their Marriage, Did Not Like JLo Saying She Was Going to Die After Breakup
Ben Affleck and Matt Damon blew through the Good Will Hunting money
Matt Damon and Ben Affleck co-wrote the Oscar-winning Good Will Hunting and thought the paycheck would last them their lives. The financial woes that came in later presented them with a reality check. Upon being asked by the host of the talk show, Drew Barrymore, the Batman actor broke down exactly how they utilized the money to stay afloat in their own way. Affleck narrated their epic story by saying,
"When we sold Good Will Hunting, I was like, 'We are now rich for life. My needs are over. I will never have to work again. I'm rich, forever,'"
They started off with a glimmering $600,000 check, which was then further got divided into two parts for each. While $300,000 was a considerable sum of money for two unknown actors at the time, it was still a far cry from the millions of dollars that A-list actors were making at the time. He then stated,
"The agents got $30,000. So we had $270,000. And we paid about $160,000 in taxes,–We had $110,000. We each bought $55,000 Jeep Cherokees."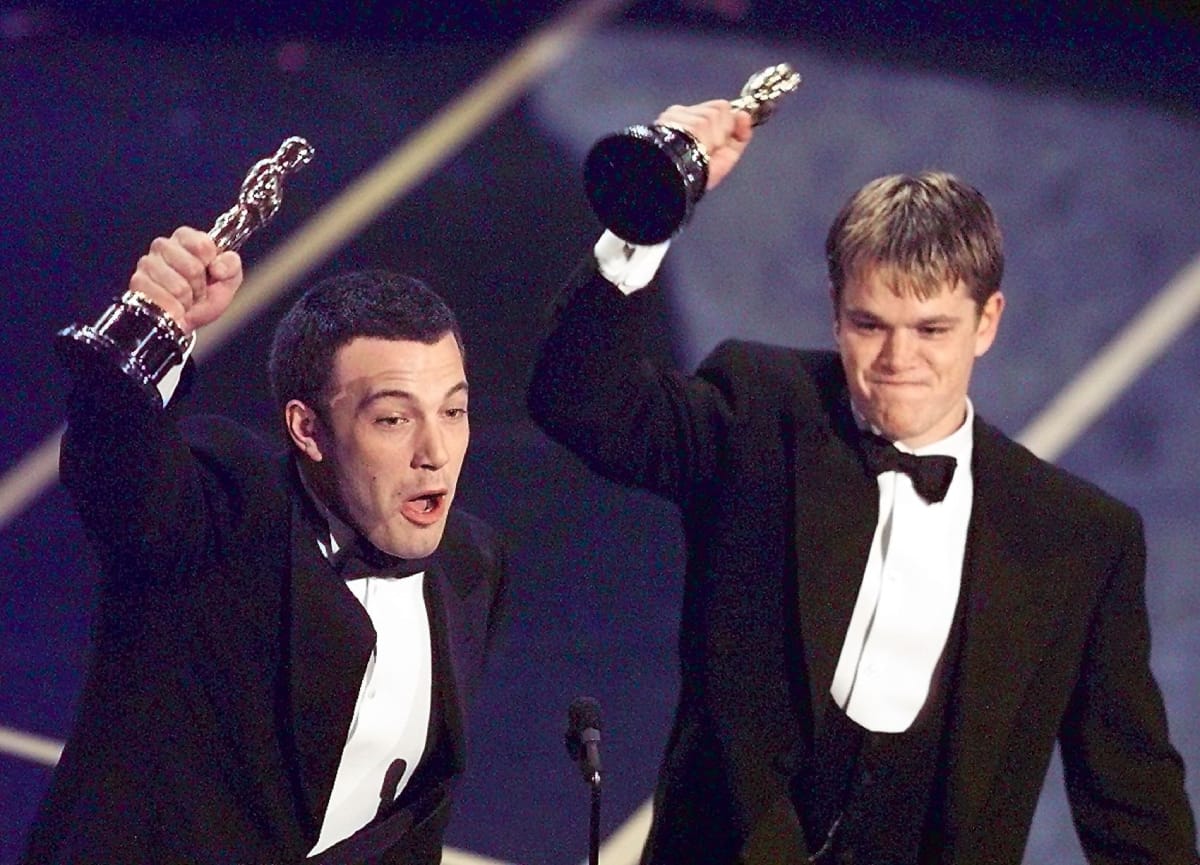 He then further added,
"And then had $55,000 left which, naturally, we decided to rent a $5,000 a month party house on Glencoe Way by the Hollywood Bowl and we were broke in six months."
Although the duo did not make wise choices at least they went broke in style. The best friends have come a long way since then. They now each have an enormously successful career and do not hesitate before diving into new ventures head-on.
Also Read: 'I deleted Twitter years ago': Ana de Armas Reveals Her Secret On Moving On From Ben Affleck After Brief Passionate Romance
Ben Affleck says living with Matt Damon isn't a great idea
The two actors, who grew up together in Boston, have been friends for over 35 years and have worked together on numerous projects. The ups and downs of their personal and professional lives never affected their friendship, and in turn, made their bond even stronger. Despite being together pretty much their whole life, Affleck cautioned the people who think it is a fun experience to share the same roof as the Interstellar actor. In a promotional interview on The Late Late Show, the actor revealed some unattractive truths about the very attractive actor.
He said to James Corden,
"Matt's a beautiful guy. I love him. He's my best friend. He's been great to me my whole life. He's a brilliant guy. I would not suggest living with him,"
Affleck then added,
"I think that's why he's such a great actor, because he can just focus,–One of the things he blocks out is the idea that when you finish with something, it has to be washed or thrown away."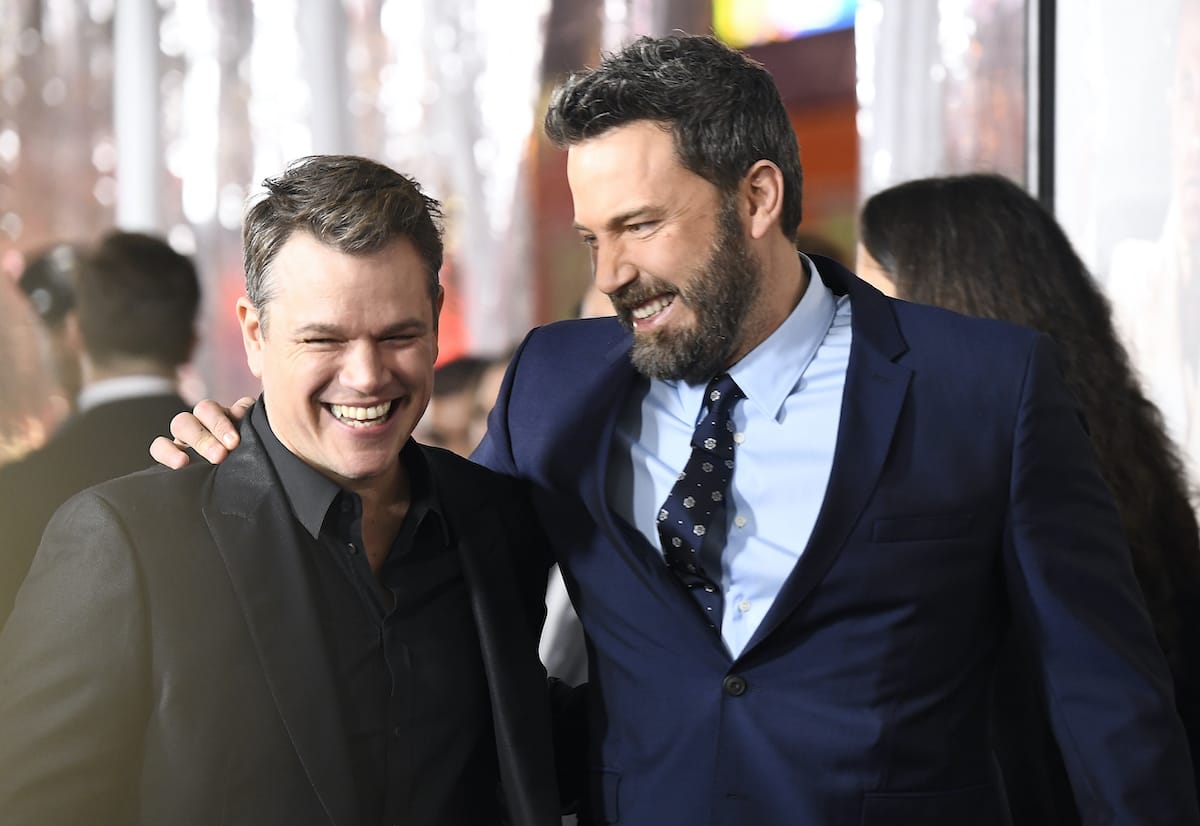 One of his bad habits as stated by his best friend is not throwing away garbage on time, he said,
 "[He likes to] wait and see how long he will go before he actually gets up and goes, 'God, I'm covered in garbage!'—in the middle of the living room just surrounded by concentric circles of garbage.—I look down at this sushi thing that was like a week-and-a-half old and there's maggots."
This filthy behavior is the very reason the actor does not strongly recommend anyone to share a room with his long-time friend Damon. Their journey from childhood friends to Hollywood A-listers has been an inspiration to many. It is a treat every time, the two decide to come together to make something happen, and thus fans are utterly excited about Air too.
Also Read: Ben Affleck Nearly Romanced Matt Damon in Oscar Nominated Movie as Dynamic Duo Set to Conquer Hollywood With Michael Jordan's 'Air'
Source:  The Drew Barrymore Show