Kim Kardashian has to do what nobody else does. That is just what it takes for her to become the best in what she does – make news. The socialite has a penchant for doing the unthinkable, saying the unthinkable. Be it releasing her own s*x tape with Ray J or saying that she will eat her own p**p if it would keep her fit. Donning one of the most iconic dresses in history was an unthinkable feat but she managed to fulfill that too.
Although after the thing is said and done, it's safe to say that the feat should've remained unthinkable only. Yes, it's about the Marilyn Monroe 'naked' dress that the SKIMS owner wore or rather ruined at the Met Gala this year. The latest input is that momager Kris Jenner is the one who made the calls for her darling daughter's dress.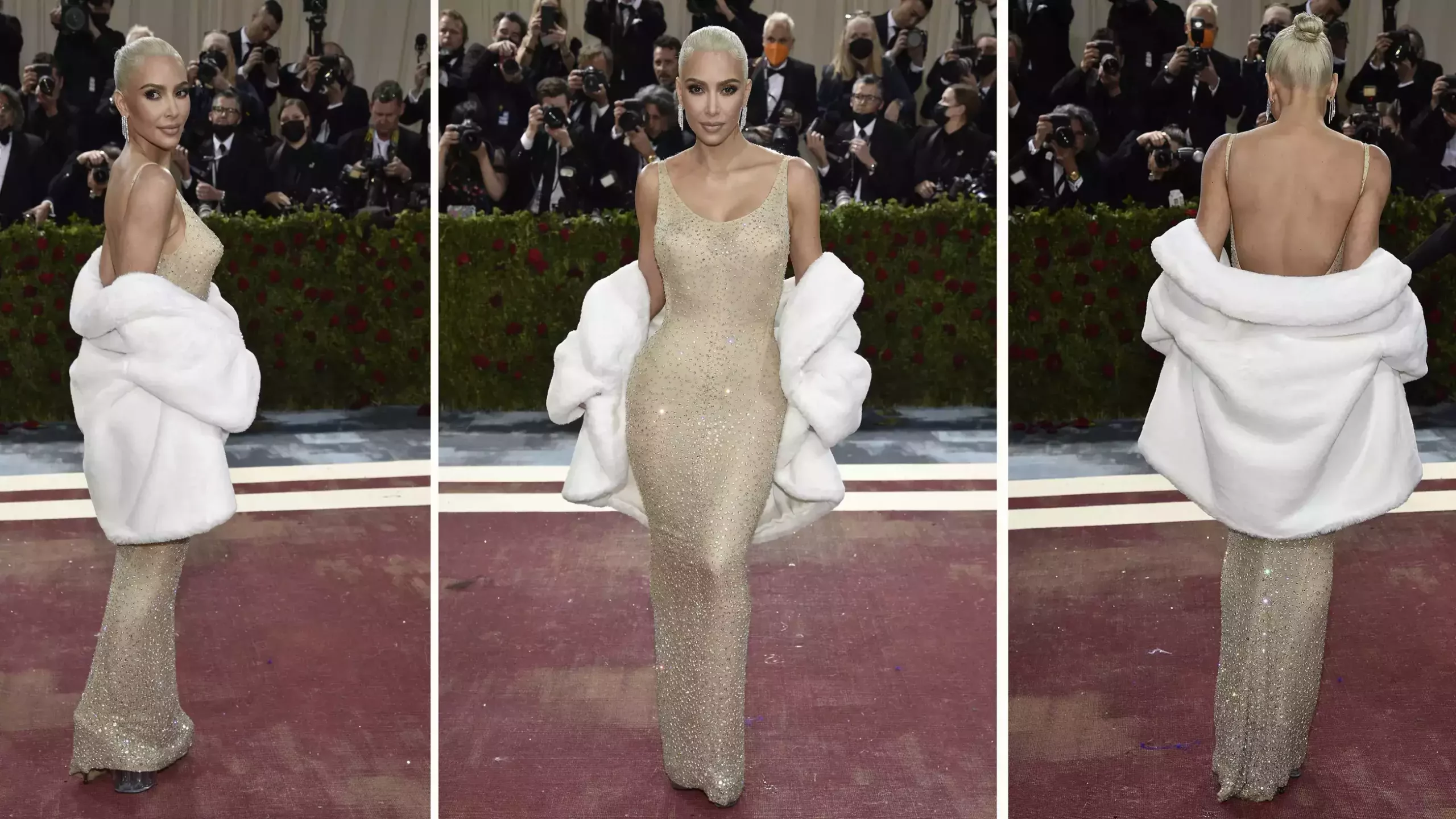 No one says no to Kris Jenner
The latest episode of Hulu's The Kardashians aired this Thursday and it was revealed how Kim Kardashian managed to outsource the Marilyn Monroe dress for her Met Gala red carpet look. And, most predictably, her mommy did it for her.
The iconic dress that Monroe had worn while singing Happy Birthday, Mr. President to John F. Kennedy in 1962 is the possession of Ripley's Believe It or Not! museum.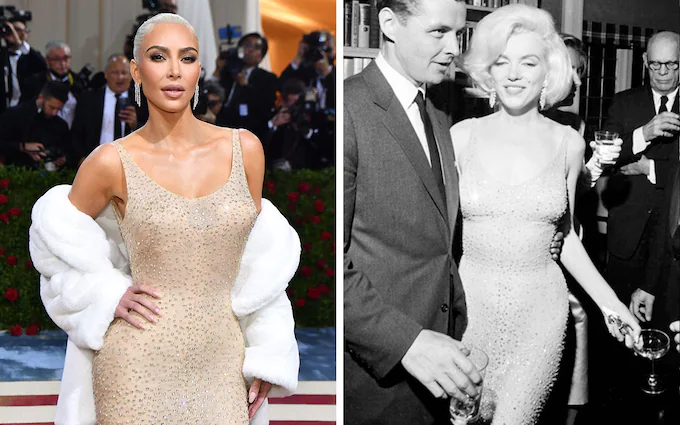 Also Read: "Quoting your baby daddy's rival to sell some underwear": Kim Kardashian Gets Blasted By Firebrand Comedian Andrew Schulz, Claims She Will Do Anything to Make Money
Kim K said during a confessional on the show,
"They were not gonna let me wear this dress. They weren't even gonna let me try it on — until Kris Jenner calls. I was like, 'Please, Mom, if you make this happen I'll marry you'… I would have done anything."
When Kris Jenner was asked how she pulled the threads, she chose to remain mischievously tight-lipped.
"I cannot tell you my secrets. But if somebody says no, you know what I say: You're talking to the wrong person."
The 67-year-old is known to get her way however she likes, and this instance just reinstated her position in the business.
Also Read: 'I've been taking notes during this trial': Aspiring Lawyer Kim Kardashian Calls Blac Chyna Lawsuit That Could Destroy Her $5M Career as 'The best law school you could imagine'
Kim Kardashian's 10-minutes of infamous glory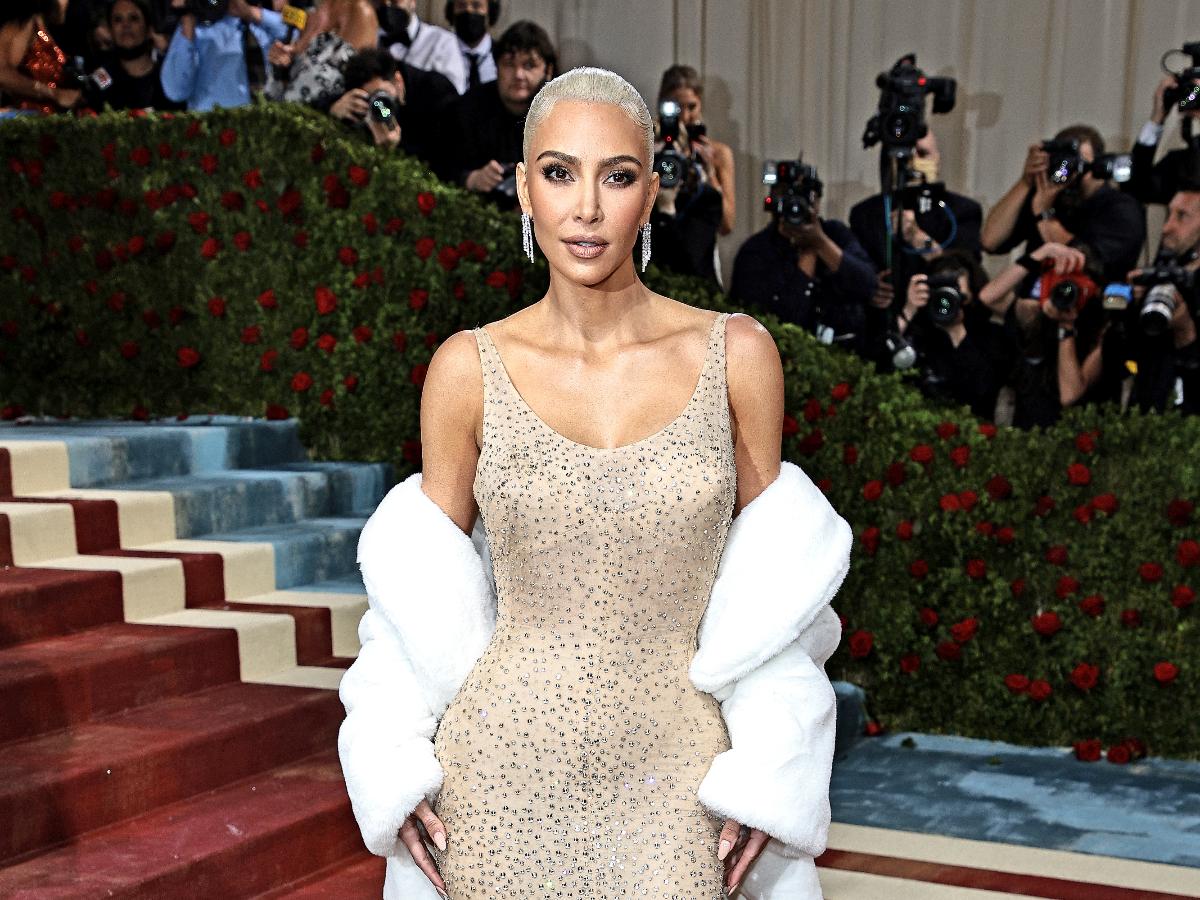 Even though the SKKN owner got to lay her hands on the iconic dress, she was only allowed to wear it on the red carpet. She changed into the dress right on-site and then again changed into a replica before she entered the party.
"All of this — this losing weight, dyeing the hair for 30 hours, leaving the hotel in a robe, getting there, changing on the red carpet, just walking to the red carpet, then changing again into a replica of the dress because we can't risk sitting in it and eating dinner — is all for maybe 10 minutes of my life … like, that's it."
More than glory, that day has been tagged with infamy. Fans called out for the 42-year-old to be sued for ruining the invaluable dress. But since when have the Kardashians ever been one to care about the consequences of their actions?
Also Read: 'Your phone gives me such anxiety': Kim Kardashian Left Stunned After $750M Rich Kylie Jenner Reveals She Never Answers Kim's Texts, Shows 1600 Unread Messages From Friends and Family
Source: Page Six