Post-credit scenes have become a trademark delight for Marvel enthusiasts, and Iman Vellani's The Marvels is no exception in embracing this trend. In a clever homage, the movie's final scene hilariously mirrors Nick Fury's iconic Avengers recruitment spiel from Iron Man. This nod not only tickled the fans' funny bones but also brought a wave of excitement. Amidst concerns about The Marvels' viewership painting a potentially worrisome picture for the franchise's future, this scene acted as a ray of hope.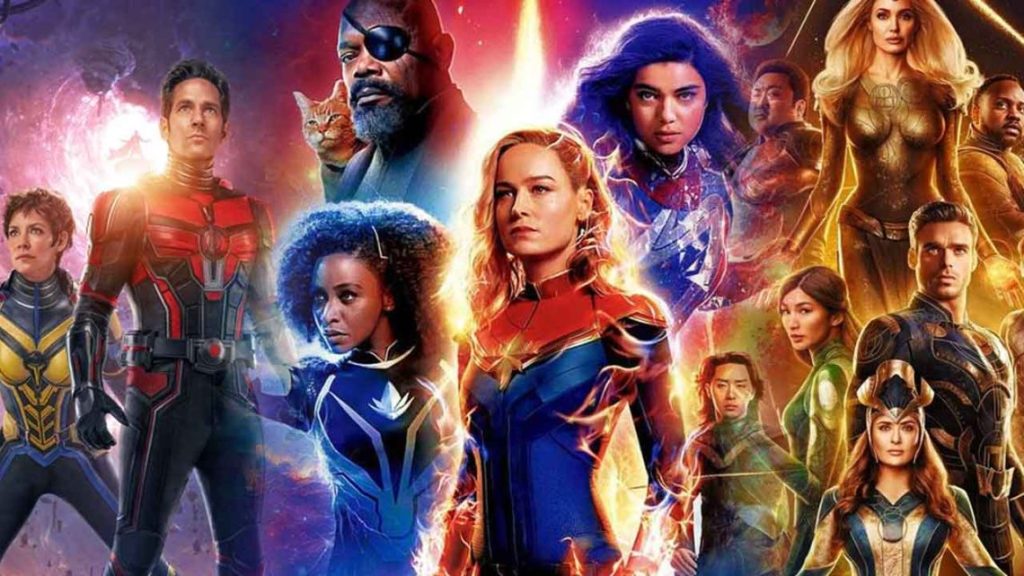 Here, the spotlight is on Iman Vellani's portrayal of Kamala Khan, earnestly attempting to recruit Hailee Steinfeld's Kate Bishop, hinting at the possibility of the formation of the Young Avengers. This cleverly constructed scene not only pays homage to the past but also tantalizingly teases the future of the Marvel cinematic landscape. The prospect of a Young Avengers storyline captivates the imagination of fans, igniting discussions and speculation about what lies ahead for these beloved characters.
The Marvels' Nostalgic Tribute to Iron Man's Post-Credit Scene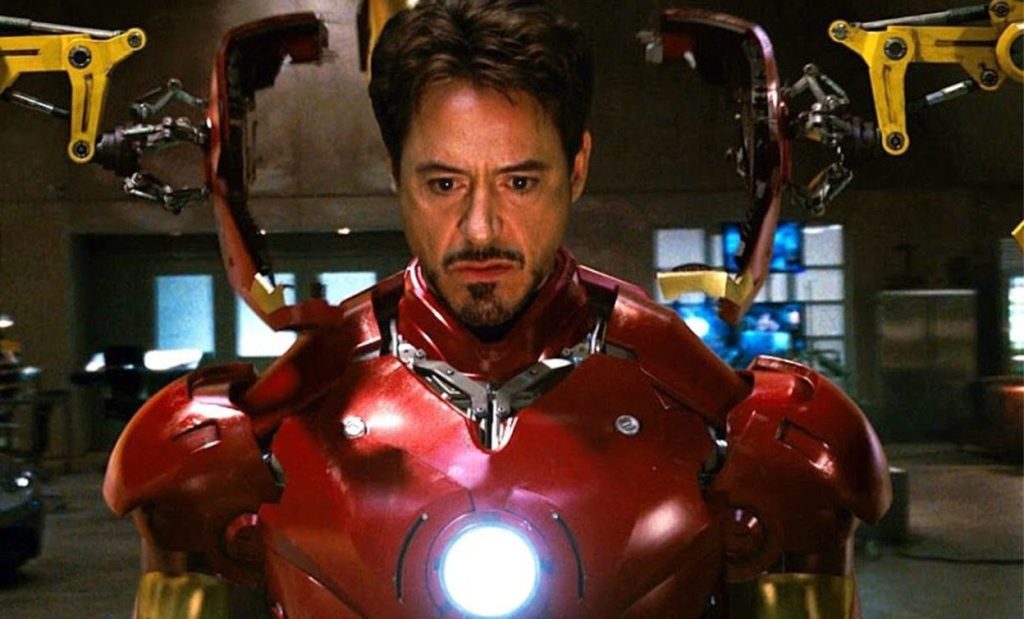 The Marvels has finally graced the big screen, and it's no surprise that Iman Vellani's portrayal of Kamala Khan, also known as Ms. Marvel, has garnered widespread acclaim. However, it's the thrilling crossover within the MCU unveiled in the movie's final scenes that truly excites Marvel fans. Kamala Khan's captivating moment, recruiting the new Hawkeye Kate Bishop, hints at the birth of the Young Avengers.
Also Read: The Marvels Director Calls Critics "Violent and Racist" After Awful Backlash Over Brie Larson's Worst MCU Movie So Far
The film's ending, showcasing both familiar and unknown faces in a different universe, adds an intriguing dimension to the expanding MCU. This finale not only offers narrative depth but also playfully pays tribute to the iconic post-credits scene of Iron Man from 2008. Just as Nick Fury emerged from the shadows to discuss the Avengers Initiative with Tony Stark, Kamala's visit to Kate Bishop's doorstep echoes this historic moment, hinting at the genesis of a new superhero initiative. Vellani told Slash film,
I did rewatch 'Iron Man' right before I shot the film. I rewatch 'Iron Man' every chance I get. Any big thing that happens in my life. Oh, I got cast, rewatch 'Iron Man.' Oh, first day of filming the movie, rewatch 'Iron Man.' Oh, I did a big action scene today, rewatch 'Iron Man.' That's now any excuse to rewatch 'Iron Man,' I'll take it."
In this scene, the echoes of Nick Fury's speech resound as Kamala outlines her vision, presenting an offer to rally young superheroes, mirroring Fury's call to action in assembling the Avengers. This subtle nod not only pays homage to the origins of the MCU but also ignites excitement and speculation among fans regarding the formation of the Young Avengers team.
Also Read: "It does feel awful": Iman Vellani Makes One Sincere Request to MCU Fans Addressing The Marvels' Box Office Failure
Iman Vellani Unveils Potential Young Avengers Lineup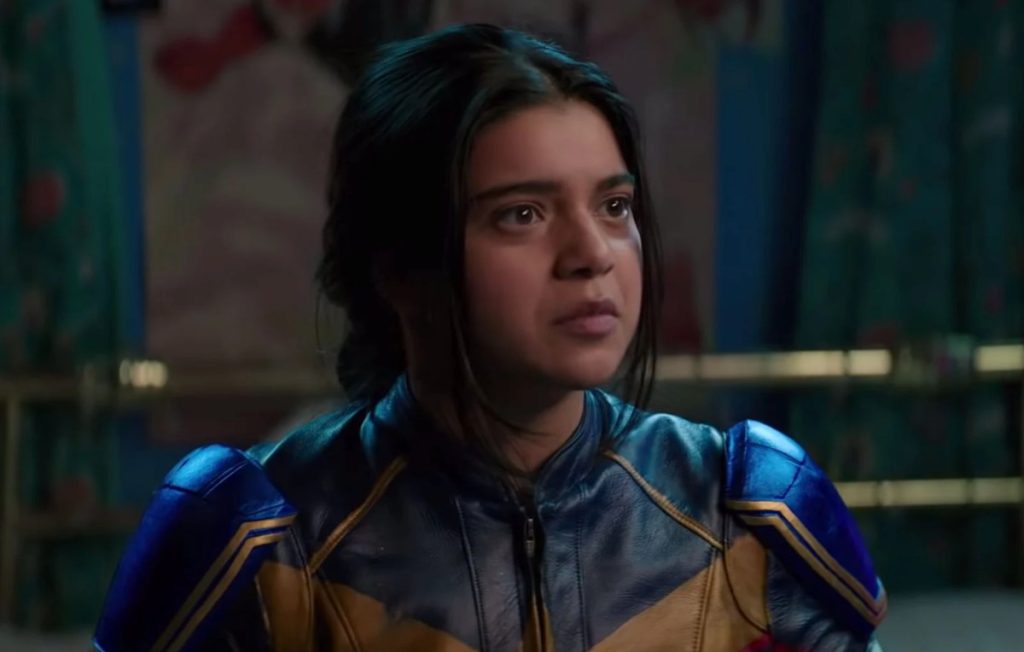 During an interview, Iman Vellani provided intriguing insights into the potential lineup of Young Avengers, teasing the possibility of a more expansive roster beyond Hailee Steinfeld's Kate Bishop. When asked about filming scenes in The Marvels with other potential Young Avenger actors, Vellani hinted at a broader spectrum of characters that could join the ranks. Vellani told Slash Film,
"There was another version where — does matter if I say it? There were more characters in it. I will not say which characters, but there were more characters."
Confirmed Young Avengers include Kamala Khan (Vellani) and Kate Bishop. Yet, Vellani hinted at more characters, possibly involving Cassie Lang (Kathryn Newton), daughter of Ant-Man, Wanda Maximoff's (Elizabeth Olsen) kids Tommy aka Speed and Billy aka Wiccan, Hulk's son Skaar aka Hulkling (Wil Deusner), Riri Williams aka Ironheart (Dominique Thorne), America Chavez (Xochitl Gomez), Kid Loki (Jack Veal), Love (India Rose Hemsworth), Thor's adopted daughter, and Eli Bradley aka Patriot (Elijah Richardson).
The Marvels is currently playing in theaters.
Also Read: Iman Vellani Says Captain Marvel Was Never a Good Leader, Calls Her "Lonely cat lady in space with amnesia"
Thanks for your feedback!