Holland Taylor who is considered as the epitome of brave and bold came out as a lesbian in November 2015. In the initial days when she came out to the world and explained her s*xual identity, she confessed to dating a younger woman than her. Soon in December 2015, it was revealed that the younger woman Taylor is dating is none other than Sarah Paulson.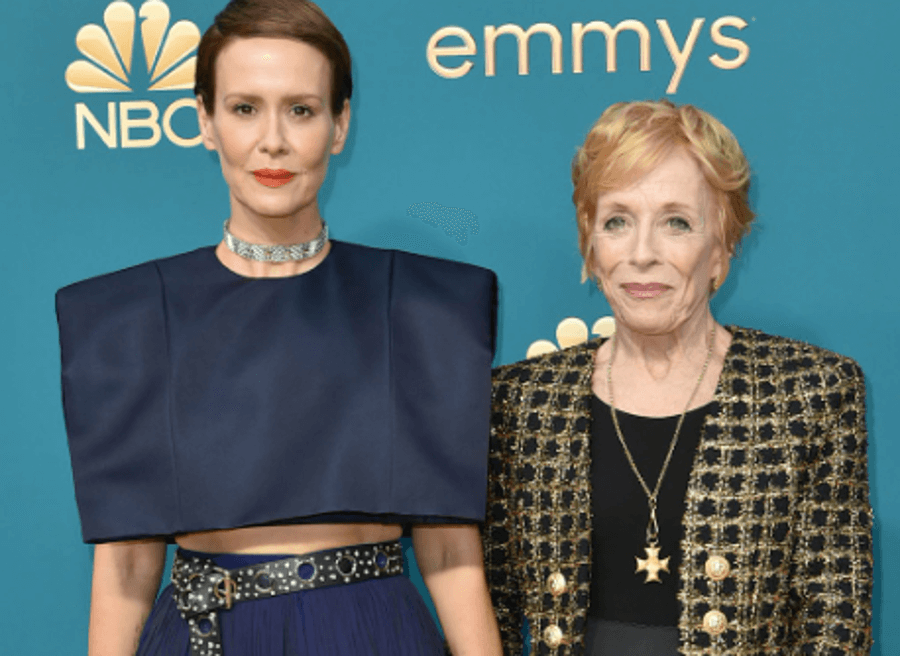 Since then the two women have been out and about with each other holding hands and making their relationship official. Taylor and Paulson both like to keep their lives under wraps and therefore they don't talk much about their personal lives.
Read More: "I died so many deaths": Pedro Pascal Had to Rely on Sarah Paulson's Salary to Feed Himself When He Was a Struggling Actor
Sarah Paulson and Holland Taylor first met in 2005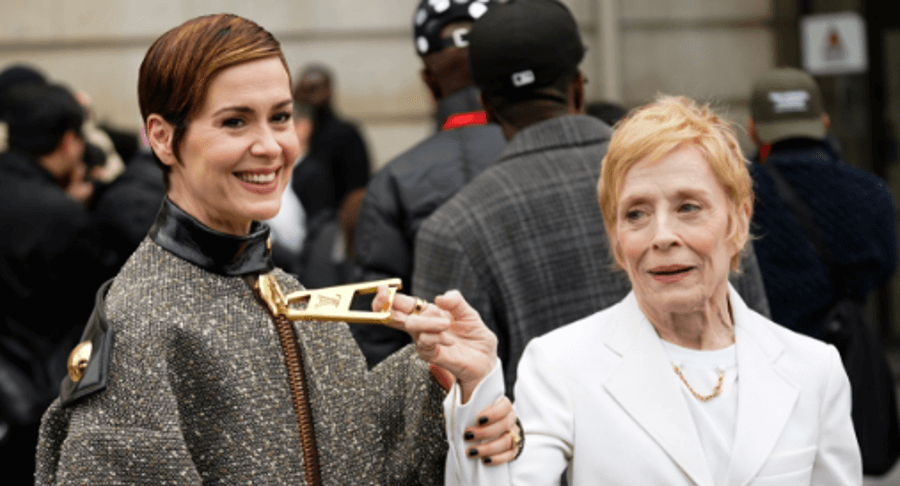 Holland Taylor and Sarah Paulson came across each other for the first time in 2005. They both met at a party but they were both committed at the time when they first met. After getting to know each other Taylor and Paulson started dating each other in June 2015. While talking about Paulson Two and Half Men actress said,
"It's the most wonderful, extraordinary thing that could have ever possibly happened in my life." 
In the beginning, Taylor didn't want to reveal her lover's identity so she kept Paulson's name a big secret. Paulson who is great friends with Pedro Pascal talked about how love ignited between them and said,
"It's a long story. We met a very, very long time ago. I was with someone else; she was, too. We sort of breezed by one another, and then started following each other on Twitter, and then." 
The Ratched actress explained that Holland slides into her DM's and tried to talk to her. And she also explained that it was a pretty great thing for her. 
Read More: "Ick! That's not fair. It's scary.": After Sleeping With 'Step-Brother' Charlie Sheen in Two and a Half Men, Jenny McCarthy Wants Sheen To Take Accountability for His Actions
Holland Taylor and Sarah Paulson made their red carpet debut in 2016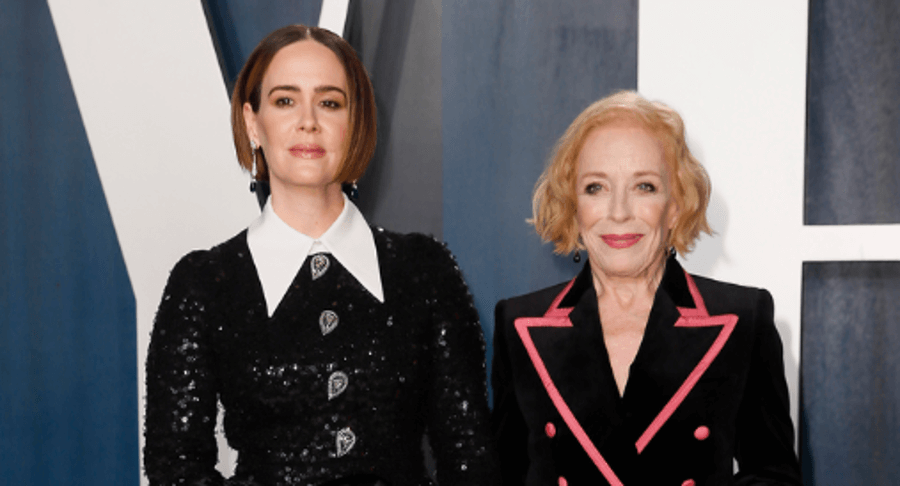 In 2016 Taylor and Paulson were spotted donning perfect ensembles for the evening at the Critics' Choice Awards. The couple was seen walking hand in hand and they looked very happy. Right after making a public appearance with Taylor, the 48-year-old actress talked about her relationship with Taylor, Paulson said,
"If my life choices had to be predicted based on what was expected from me from a community on either side, that's going to make me feel really straitjacketed, and I don't want to feel that." 
She further added,
"What I can say absolutely is that I am in love, and that person happens to be Holland Taylor."
For 8 years now, Taylor and Paulson are in love and their relationship is going rock-solid. Taylor also had some great things to share about her partner Paulson, she said,
"I must say it has to be part of what has to be the most wonderful thing in my life, is the whole embrace of this wonderful relationship which makes everything else makes sense. "I can't talk about my life today and not mention this wonderful love."
Read More: "In this very sad and complicated time I really have no comment": Jenny McCarthy Publicly Supported Charlie Sheen Despite Ugly Rumors With His Female Co-stars
Taylor explained that since she is in a relationship with Paulson she feels like she is the luckiest person in the world. Their relationship is still one of the most talked about relationships in Hollywood.  
Source: The Things; People