The Stranger Things star, Millie Bobby Brown announced her engagement with Jake Bongiovi on Tuesday via Instagram. The 19-year-old actress shared posts, flaunting her $250k ring given by her 20-year-old boyfriend. After dating for nearly two and a half years, Brown and Bongiovi showed off the glimmering rock through a monochromatic image.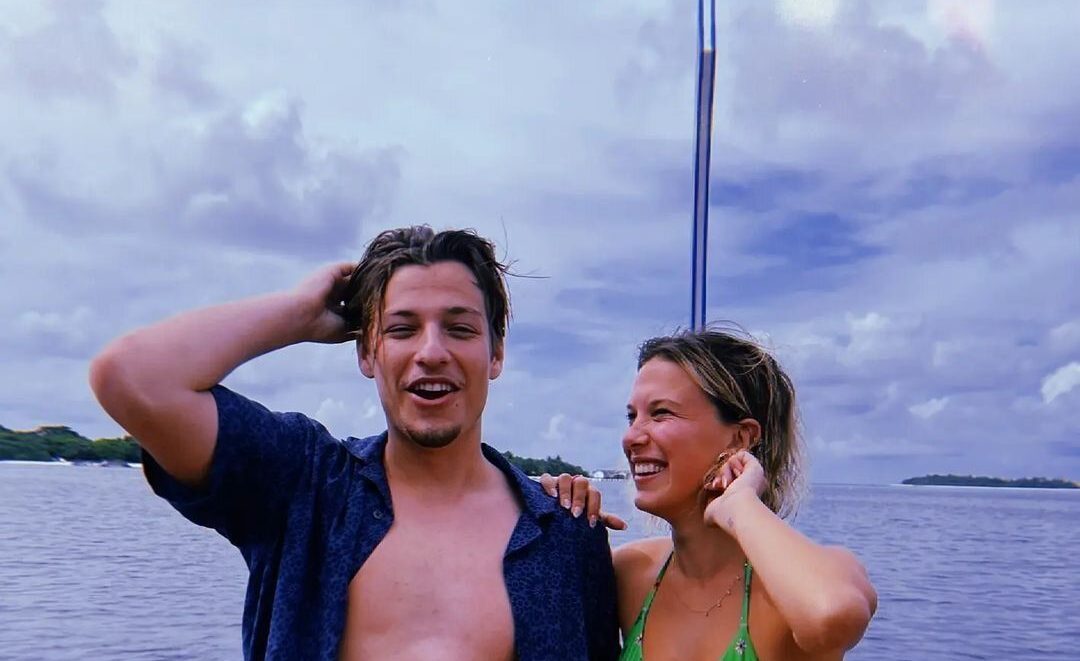 Beaming ear to ear, revealing her engagement Millie Bobby Brown faces immense criticism from fans. Despite Brown and Bongiovi being of legal age, the two celebrities were scrutinized by fans for their decision. It seems Brown's 63M followers are not thrilled with her engagement announcement at a young age. 
Also read: Is Millie Bobby Brown Engaged To Jon Bon Jovi's Son? Who Is Jake Bongiovi?
Millie Bobby Brown Engaged To Jake Bongiovi 
The young love story of Hollywood, between Millie Bobby Brown and Jake Bongiovi makes headlines for their engagement announcement on Tuesday. Dating Jon Bon Jovi's son since June 2021, the actress completed more than two and a half years of their relationship. Stappling themselves on one another's respective social media sites, the young couple has been enjoying their relationship.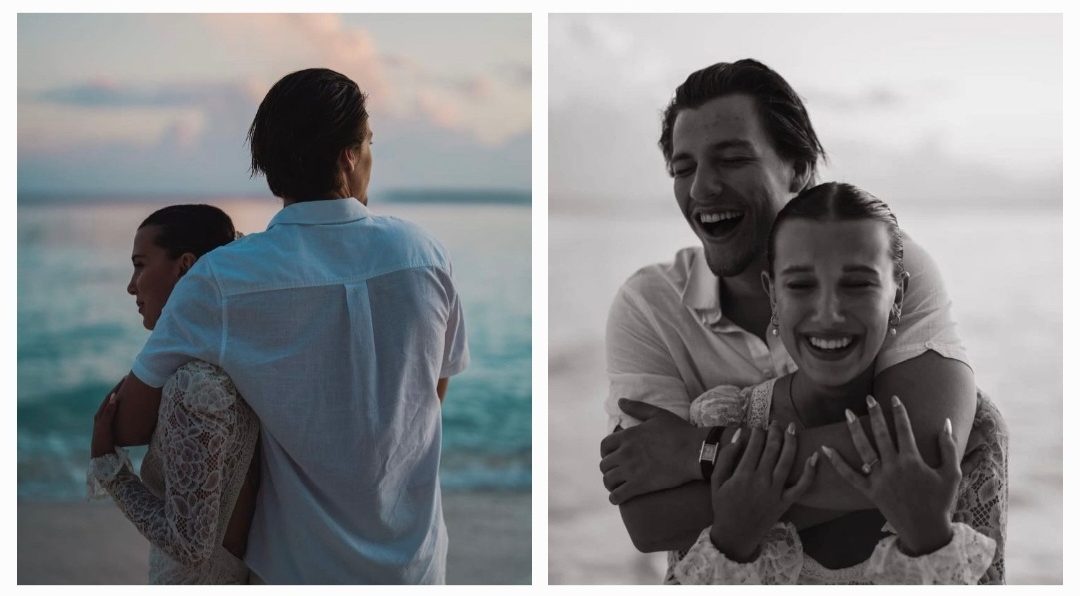 On 11th April 2023, Tuesday, the couple decided to announce their engagement via Instagram. Sharing a monochromatic image flaunting the big $250k engagement ring, Millie Bobby Brown wrote a sweet caption. "I've loved you three summers now, honey, I want 'em all", pledging forever, Brown shared the image through her Instagram to her 63M followers. Celebrating the joyous news, the smitten couple involved themselves in beachy photoshoots.  
Also read: Millie Bobby Brown's Fiancé: What Does Jacob Bongiovi Do And How Did He Meet The Stranger Things Star?
Fans React To Millie Bobby Brown's Engagement
Posting their engagement, although the celebrities were congratulated by several of their friends, their fans were rarely thrilled. Sparking rumors of engagement since August 2022, Millie Bobby Brown and Jake Bongiovi finally confirmed the speculations. However, sharing their PDA-packed outing and engagement news wasn't well accepted by the fans. Enraged fans scrutinized their relationship and criticized them for getting engaged at such a young age.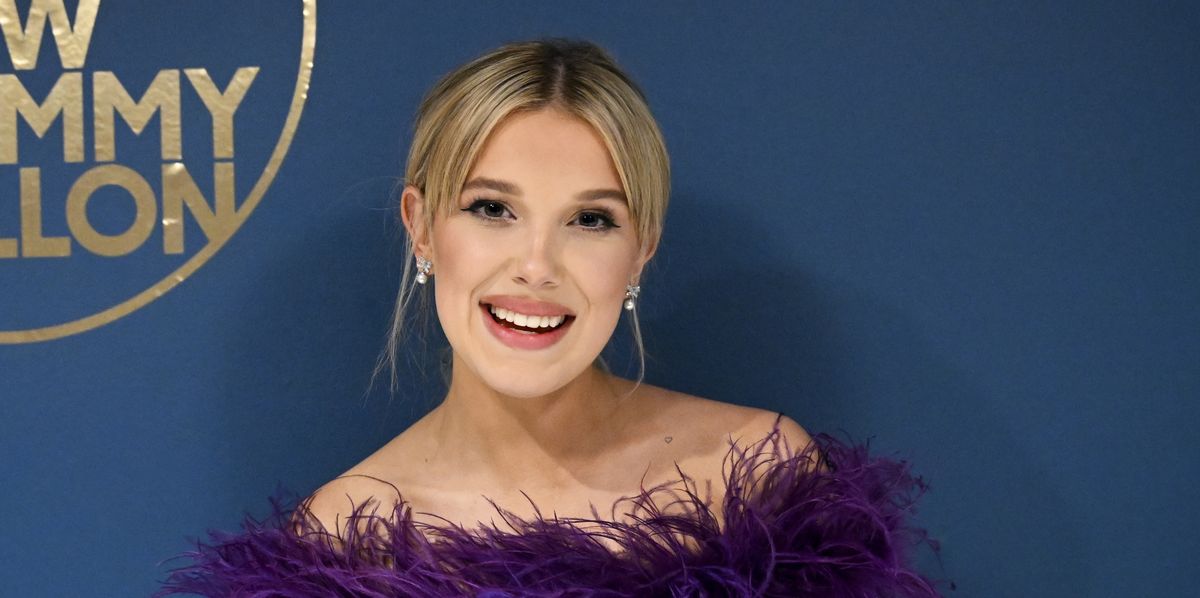 Slamming the Enola Holmes actress, a fan wrote sarcastically "What? She's eleven" in the comment section. Followed by several other fans pointing out how young she is, to get involved in such a commitment. "Isn't she only 19 years old?" one netizen criticized the young actress.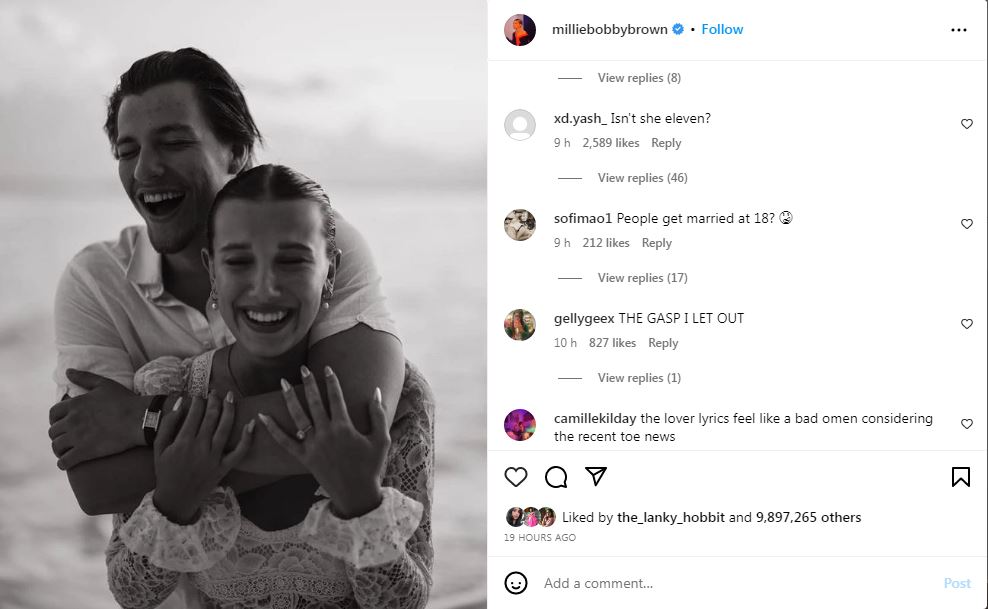 Agreeing with the age issue, fans joked, "Child marriage should not be happening". Although many fans and friends were supportive of the betrothed couple, few claimed their relationship won't last long. Pointing out the rush in their love life, a cynic stated, "Divorce coming in 1.5 years".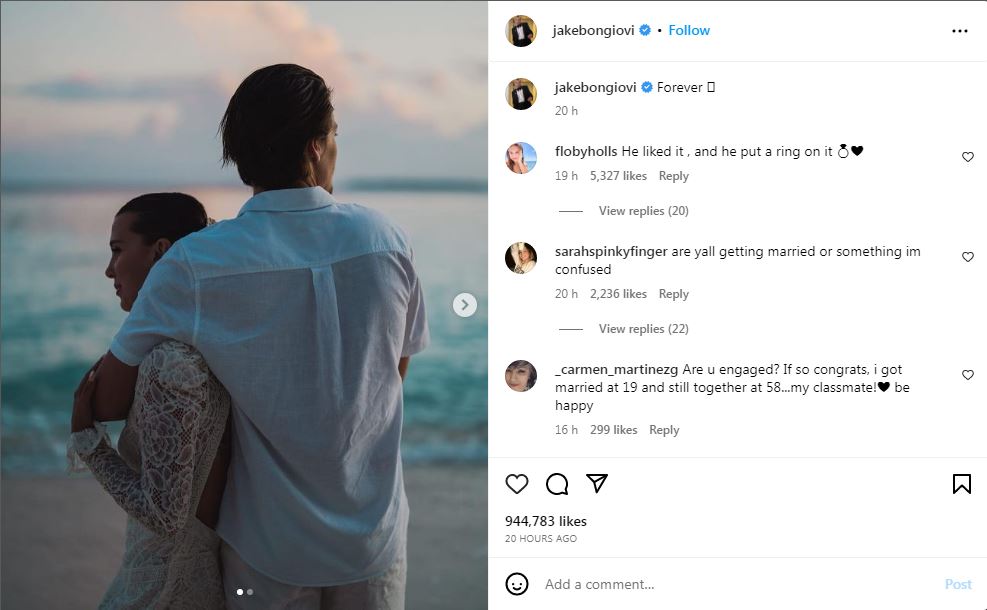 Despite the mixed opinions of people, Brown and Bongiovi are happy with their decision. Jon Bon Jovi's son, posted the same image on his Instagram with a simple caption, "Forever". The bride-to-be seems to have found her "partner for life". Bongiovi appears to have received way more support from his followers on Instagram, than Brown. 
Read more: Who Is Millie Bobby Brown's Fiancé Jake Bongiovi – 19 Year Old Stranger Things Star Announces She's Engaged