The early 2000s were an era to live in. With the mass hysteria about the world ending and the rise of the OG influencers it was a crazy time. Suddenly, people did not have to work hard and have several talents to claim their five seconds of fame. The rise of American television reality shows made us familiar with a lot of faces that will have a huge impact on the pop culture of the decade following that. And some of the most notable names that come up, when one thinks back to that time are without a doubt, Paris Hilton and Kim Kardashian.
In a now infamous radio interview, Hilton called Kardashian's BBL undesirable. Their rivalry was the hot topic of the 2000s, that might be something people may have forgotten about. Here's everything that happened to reminisce about the good old times.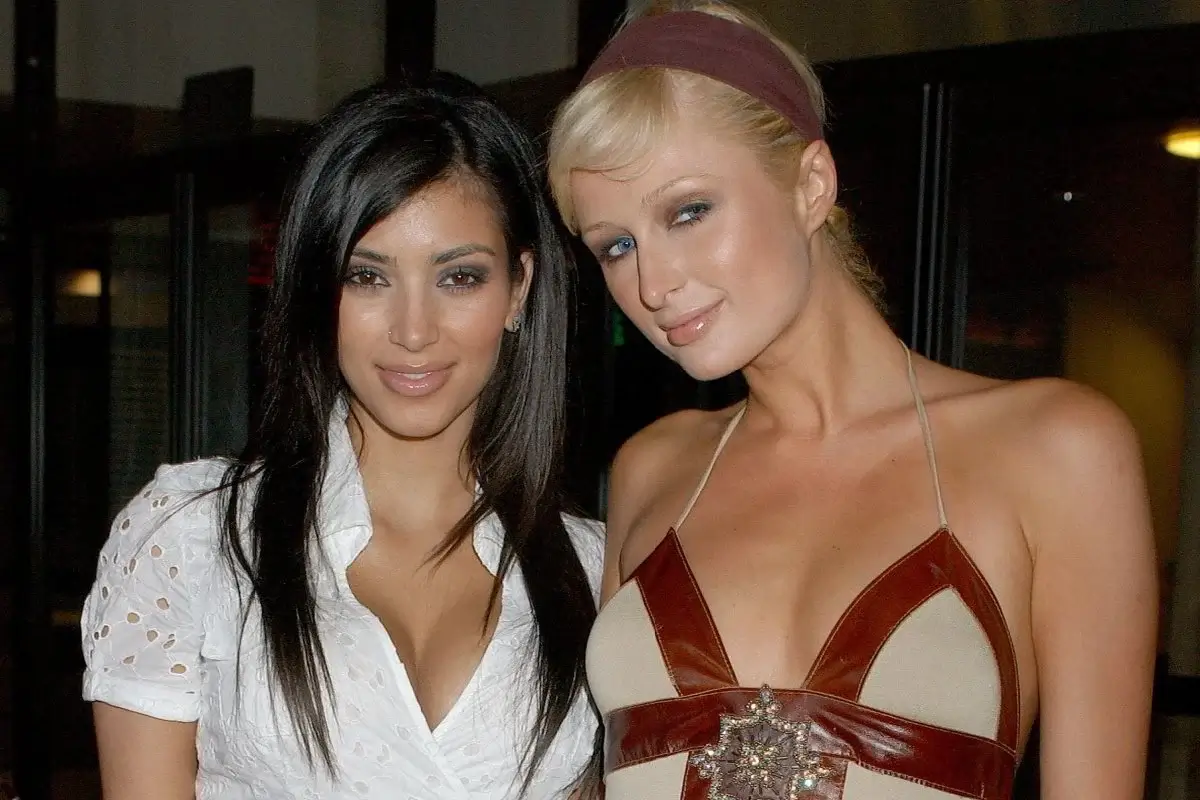 Also Read: Paris Hilton Finally Responds to "Absolutely Ridiculous" Conspiracy Theories Around Britney Spears' Life and Her "Abusive" Marriage With Sam Asghari
Was Paris Hilton jealous of Kim Kardashian?
Paris Hilton and Kim Kardashian were inseparable in the pre-s*x tape era. But, the dynamic between the two soon changed after Kardashian's s*x tape with Ray J "leaked". 
Kim Kardashian became famous overnight and that did not sit right with Hilton. Since then, the two aren't that great friends anymore. Therefore, when questioned about it in a 2011 ABC interview, Hilton walked away in anger. The question demanded her answer and thoughts on getting surpassed by the girl, whose fame was partly gifted by Hilton and if her "moment has passed."
On being asked such questions, Hilton lost her cool so much so that she had to walk off the set to have a chat with her publicists and urged her,
"I don't want all of this being used."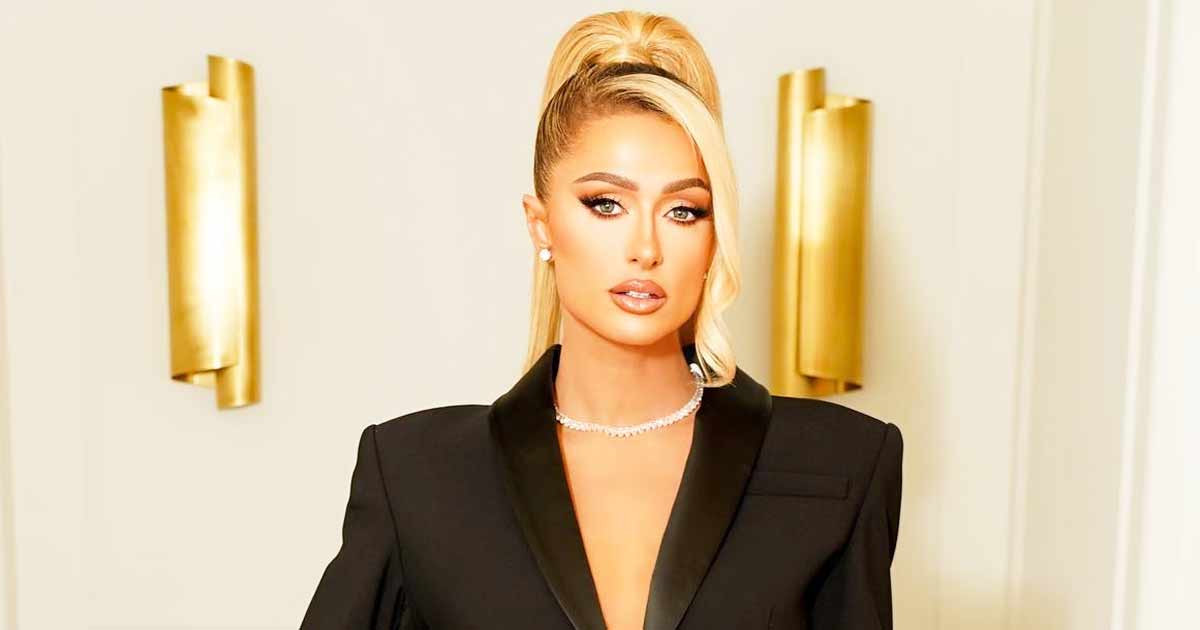 Soon after that she calmed herself down and answered like a professional without throwing any further tantrums. She said,
"I've been doing this for 15 years now, so it's been a long time … so just like any other business person or someone in the industry, it's always important to reinvent yourself and come up with new projects."
But, one thing was evident from here the thought of Kim Kardashian passing her did bother her just as it did when the tape first came out in 2008. 
In a radio interview, she could not control herself from throwing away some shade towards the now billionaire. She said,
"I would not want [Kim's butt] – it's gross! It reminds me of cottage cheese inside a big trash bag."
Since then the iconic duo drifted apart and were never seen together for almost a decade.
Also Read: "Kind of creepy and weird": Britney Spears Breaks Silence on the Conspiracy Theories Around Her Relationship With Paris Hilton
The duo then and now
The two celebrity kids first met when they were in school in Los Angeles. Kim Kardashian who is mega-successful now owned a closet organizing business and Hilton was one of her clients. The reality show The Simple Life, featured their friendship in detail as the Kardashian was heavily present in Hilton's day-to-day life.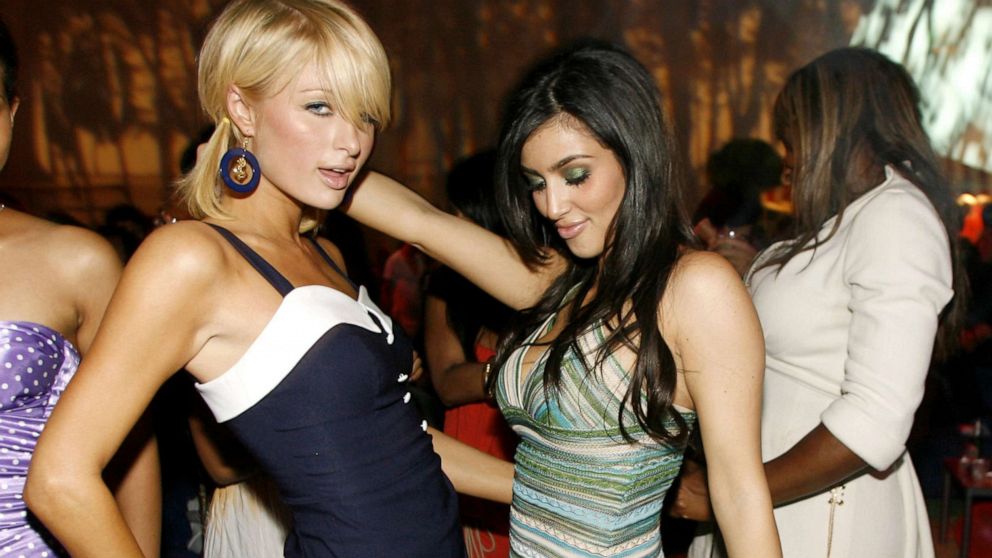 Paris Hilton, herself was a "victim" of a "leaked" tape and thus, she used the opportunity to fully her advantage. But got jealous when Kim Kardashian used the same path to reach her destination.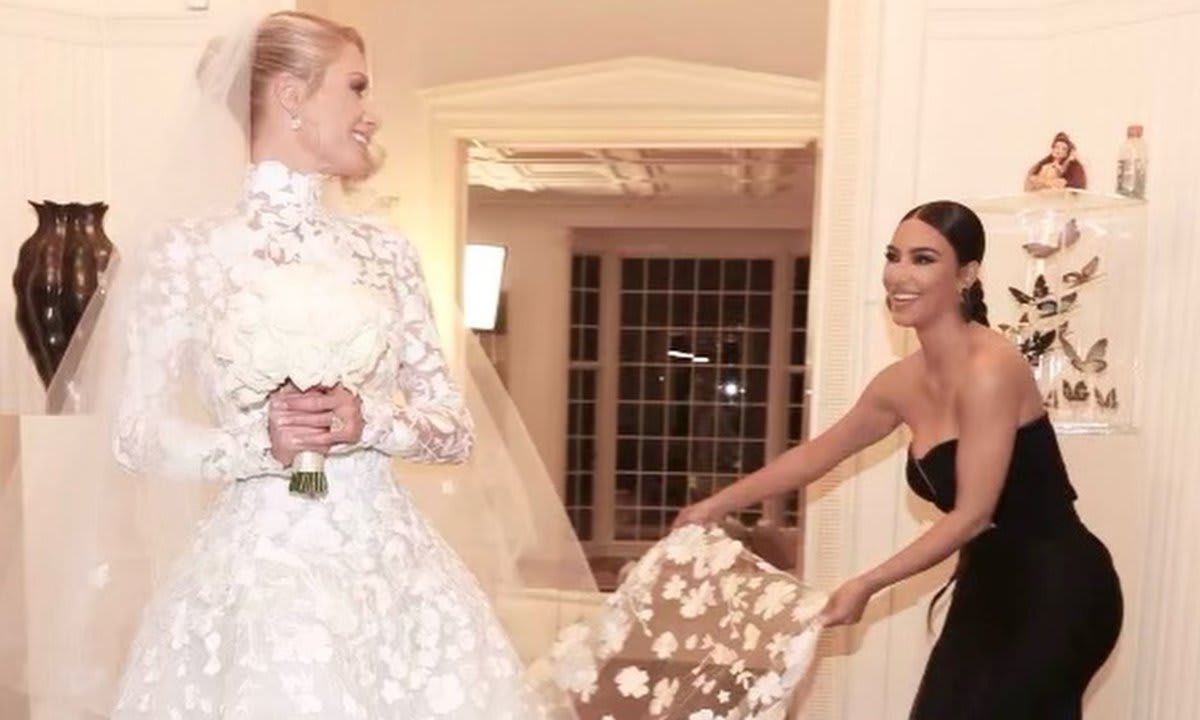 Although the duo was not on talking terms for almost a decade, they finally reunited in recent years and seem to have buried the hatchet. As Kim Kardashian was in attendance at the Hilton wedding in 2022 and people all over the internet gushed at the photo of the two together.
Also Read: Paris Hilton Embraces Motherhood, Welcomes First Child With Carter Reum After Reports of Struggling to Get Pregnant at 41
Source: Cosmopolitan